Ever since before COVID-19, we all know how important it is to have a clean environment and a clean home. Having a clean home will absolutely make one feel much healthier, happier, calmer, and more productive. A study led by Associate Professor Nicole R. Keith, Ph.D., research scientist and professor at Indiana University, found that people with clean houses are healthier than people with messy houses. Different psychological studies have also correlated clutter with stress and anxiety and found that having a clean and organized home has a positive benefit on anyone's mental health.
So if you need to destress, pick up your cleaning tools and start clearing not just the dirt in your house but as well as your anxiety with massive house cleaning. And the great news is that All Time Cebu has partnered with Star Shine Trading, a company specialize in selling affordable household items from cleaning chemicals and tools to equipment.
To get started with your cleaning agenda, we have list the Must-Have Household Cleaning Kit Essentials altogether so that you can have everything you need right at your fingertips. Disclaimer: these home cleaning kit essentials will save you time and money. :)
1. All-Purpose Cleaner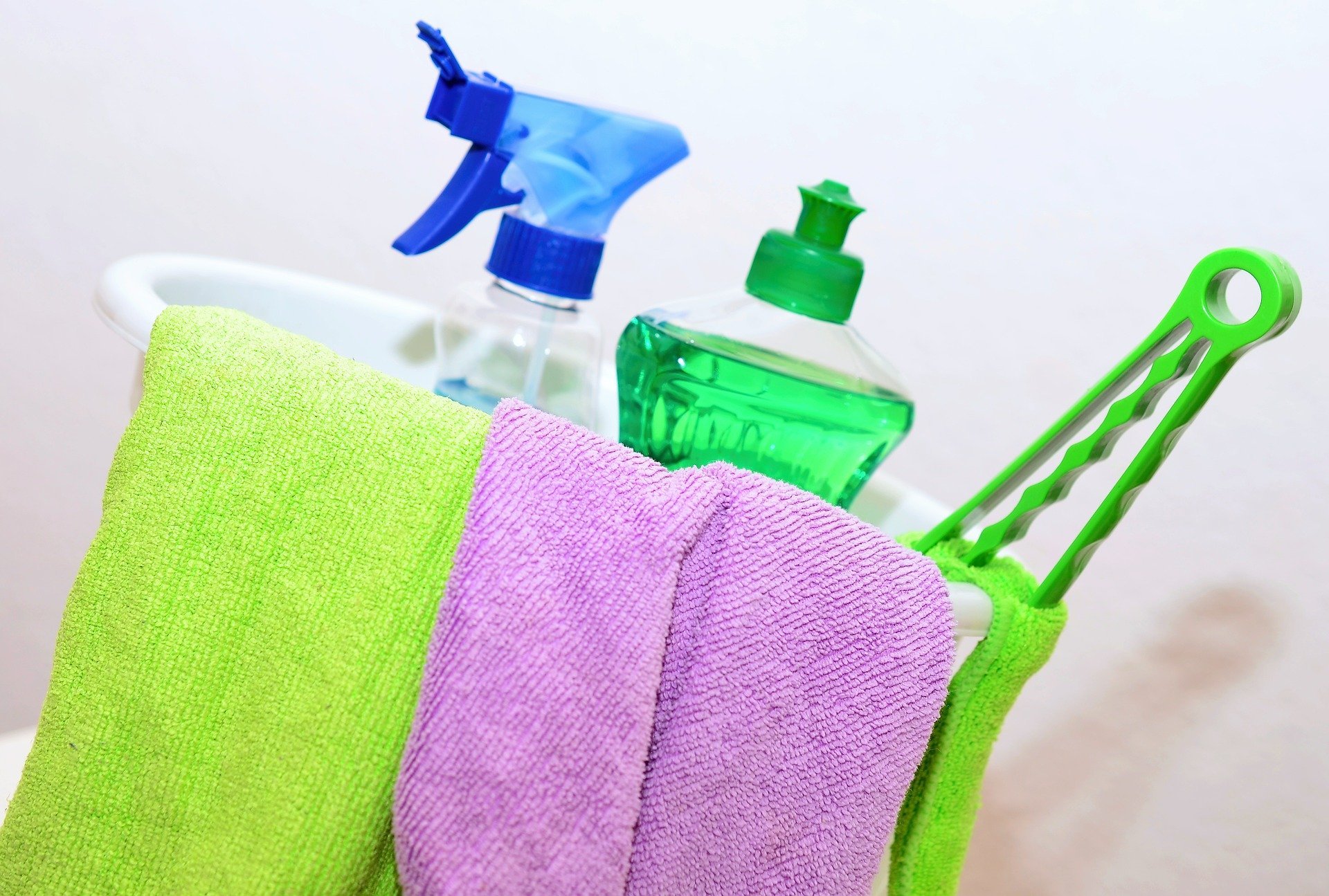 If there's one cleaning product left that you need to choose, have an all-purpose cleaner. The main thing about an all-purpose cleaner is that it can be used across multiple surfaces. This makes it an invaluable product to have on hand when cleaning from room to room. They're great on things like kitchen and bathroom countertops.
2. Surface Disinfectant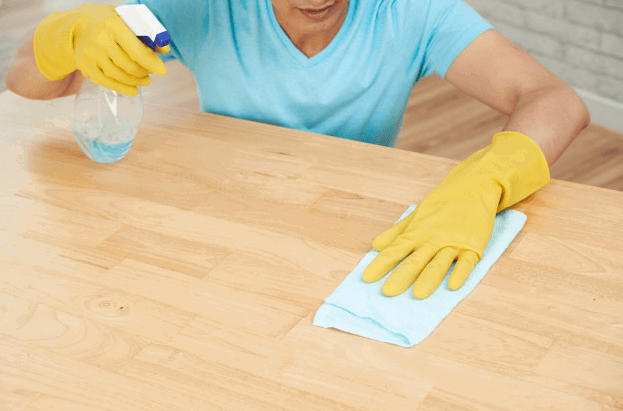 For truly germ-filled areas like bathrooms and kitchens, you will definitely need surface disinfectants, which are purpose-made to kill germs and bacteria, preventing illness and sickness in your family.
Always have a disinfectant in your home cleaning kit for tackling kitchen surfaces you've cut meat on in the kitchen or wiping around the toilet seat.
3. Liquid Dishwashing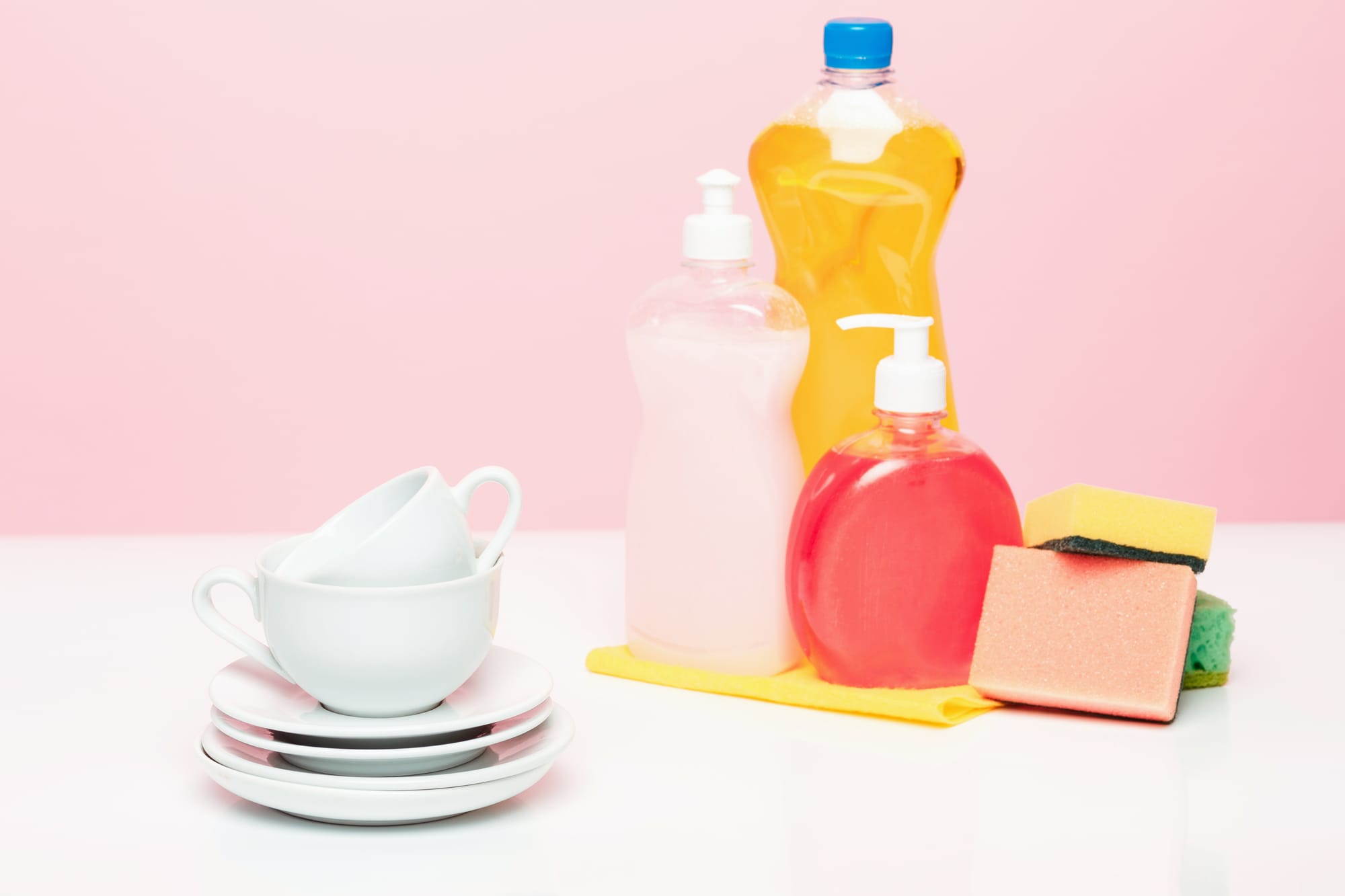 Liquid Dishwashing is a must essential for your dishes. A quality liquid dishwashing will not just provide clean and germ-free kitchen items but as well as solve greasy pots and pans. It's good in the bathroom too.
Partnered with the right absorbent cleaning sponge, liquid dishwashing, is all you need to remove dirt and grime around the sink, shower tiles, and more.
4. Absorbent Cleaning Sponge

You can try the Star Shine Absorbent Cleaning Sponge. For only Php59.99, you can have 10 pieces of quality absorbent cleaning sponge. This super absorbent sponge is a handy little must-have for any home cleaning kit. Get one here.
5. Bleach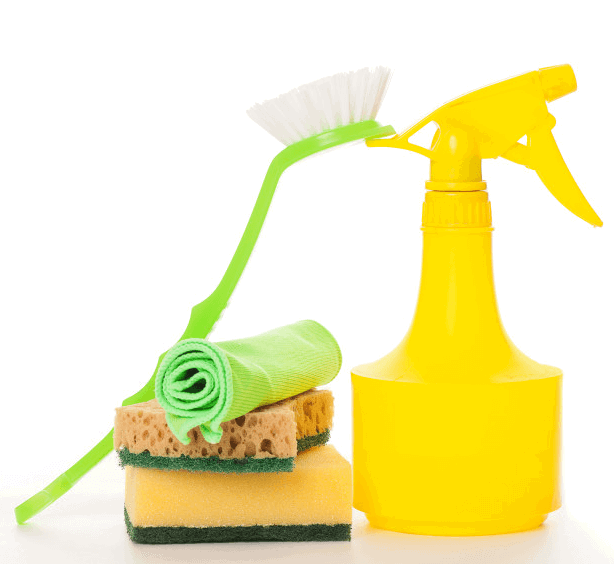 Another cleaning kit that you should be without is bleach or hydrogen peroxide. We don't recommend using bleach every day, however, it is extremely useful for some common cleaning tasks. This is very effective in removing stains not just on clothes but on the different areas and even items in the house. One of these is cleaning the grout between tiles. The results really are amazing, and a testament to why bleach is an essential product to have on hand.
6. Spray Bottles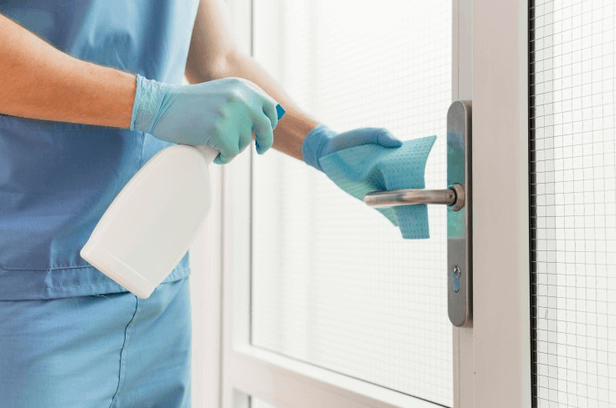 Whether you choose to make your own or use shopbought cleaners, one thing is certain, you need different solution to do different jobs and you need a container for each cleaning solutions that you have. Having spray bottles for each solutions would surely help you clean a breeze.
7. Microfibre Cloths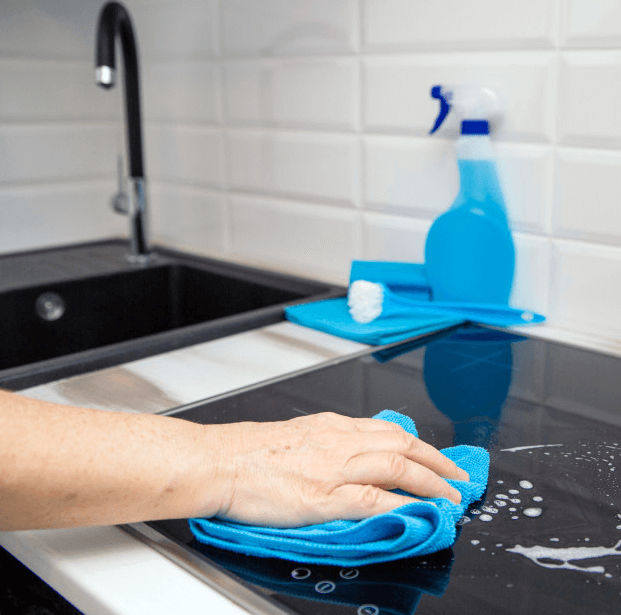 100% microfibre is essential for all household surface cleaning, and they work especially well to attract dust. Microfibre is extremely effective at picking up dust and other debris, making these cloths useful for dusting. It's also much finer than those of cotton, enabling you to get deeper clean on surfaces, whilst also providing additional abrasion for removing marks and built-up dust/grime.
8. Cleaning Gloves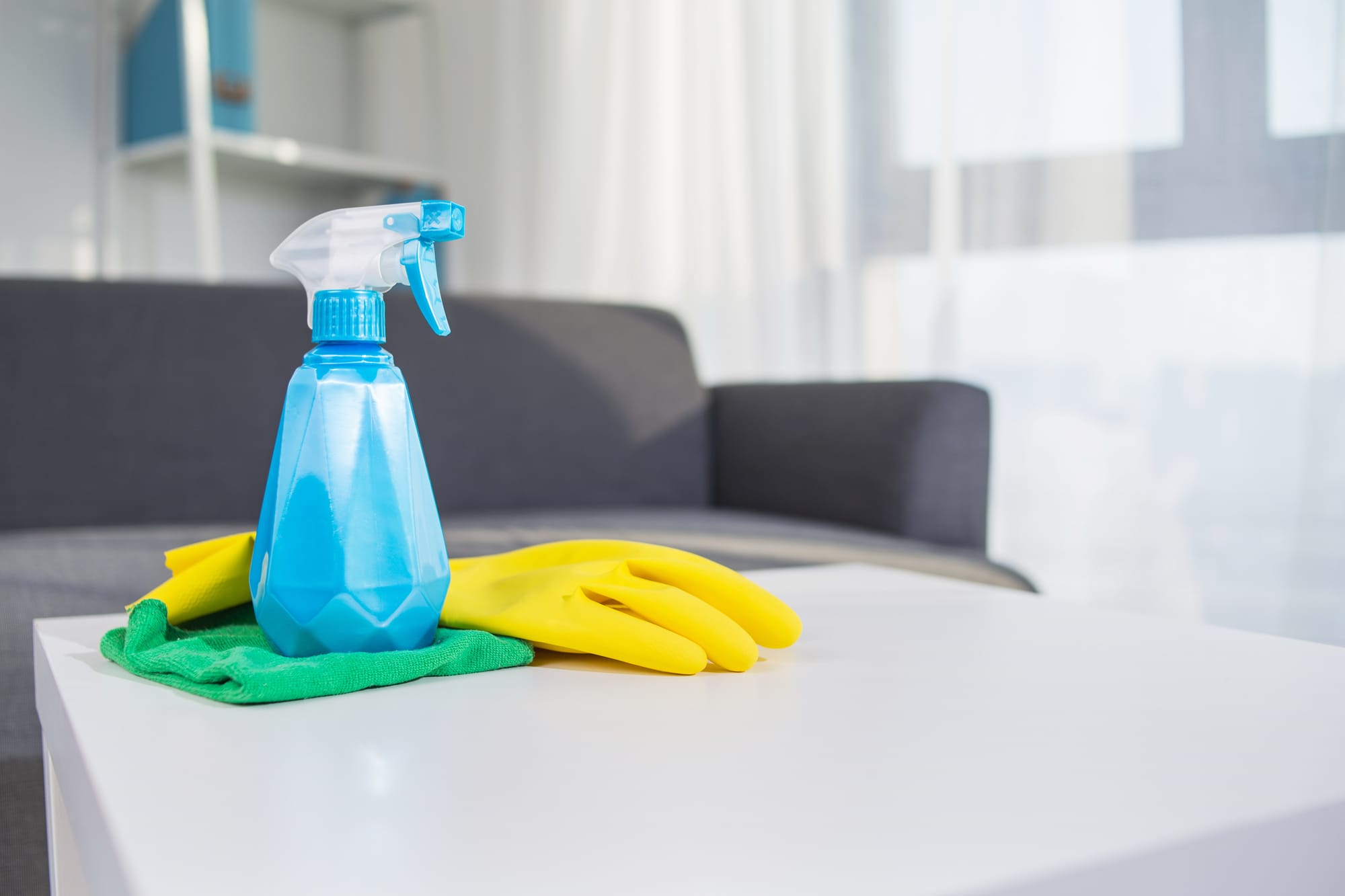 Rubber gloves are a must when it comes to cleaning. You will need at least 2 pairs. One pair of heavy-duty lined rubber gloves is to be used for toilets only, while the other pair is for all other cleaning tasks. Cleaning gloves provide a barrier between you and cleaning work. This not only includes harsh chemicals, but also grime and other nasties too. With your hands protected, you can get on with scrubbing without having to worry - speeding up the process and leaving your hands in good nick too.
9. Cleaning Brush and Toothbrush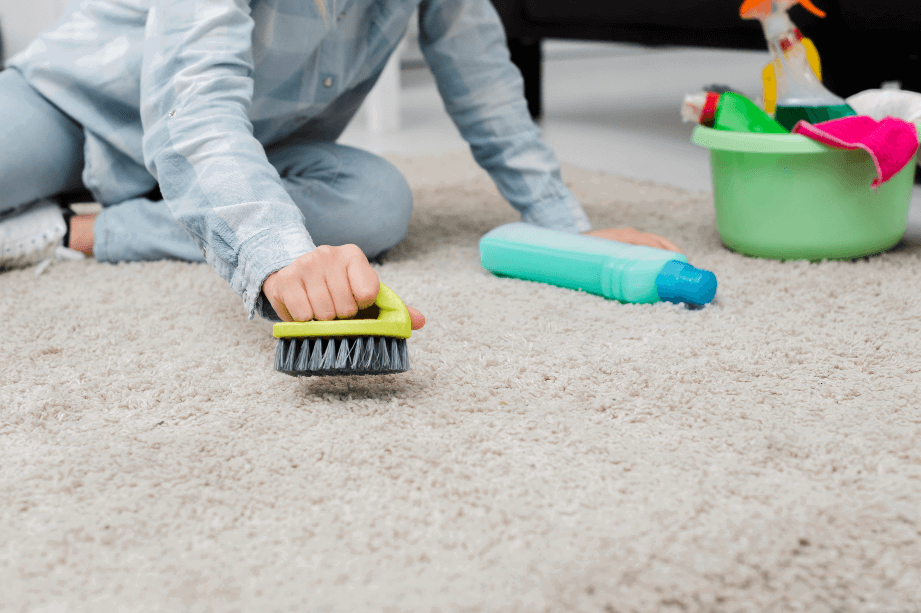 Aside from having a bleach in cleaning the grout between the tiles, cleaning a brush is also very useful to remove dirt. Also, an old toothbrush is absolutely essential in every household cleaning kit. Toothbrushes are effective not only for the obvious tasks like scrubbing sink taps, but they're also great for getting into drinks holders in cars, grout, and much more.
Next time you're throwing your old one out, pop it into your cleaning kit instead. It will definitely come in handy.
10. Dustpan Cleaning Set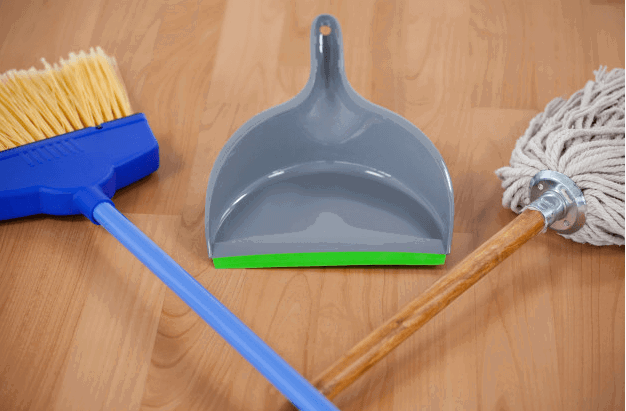 A traditional dustpan and brush set should never be forgotten in cleaning. The main advantageous function of the dustpan is sweeping. You can know the fact right from the name of the tool. Exactly, the tool is made for cleaning away tiny residuals. Therefore, people can use it for multi-functional purposes. Using the tool make removing dusts and rinds become less messy than that of the normal way.
When you have already created a garbage and bring it away, you can remove the residuals off simply. You shall not have to use a lot of effort to use paper to collect dust into one set. And, the result is also better.
Final Thoughts
Sure cleaning the house is tiresome but you can always make it fun and enjoyable by having a great cleaning kit that will surely put the cleaning a breeze. What do you think of this list of Top 10 Must-Have Household Cleaning Kit Essentials? If we are missing other items that should be on the list, please feel free to share your thoughts in the comment section for the benefit of everybody.