It's been a while since the last time I visited a café to just chill, take tons of cute photos and feel extra pretty about them; to simply enjoy a drink while having conversation with friends, family or love ones.
And then we heard this trending "The White Mansion – Milktea and Pastries".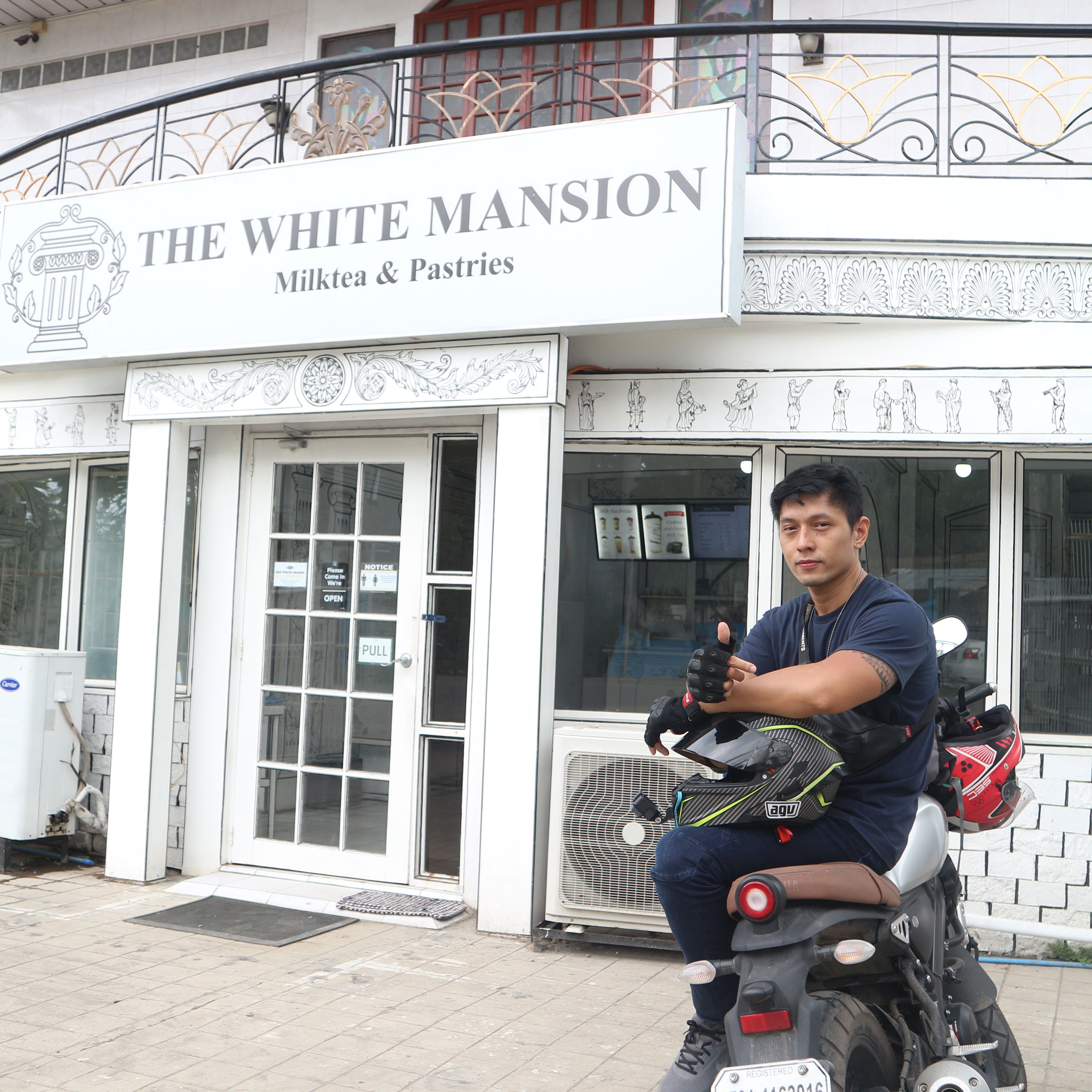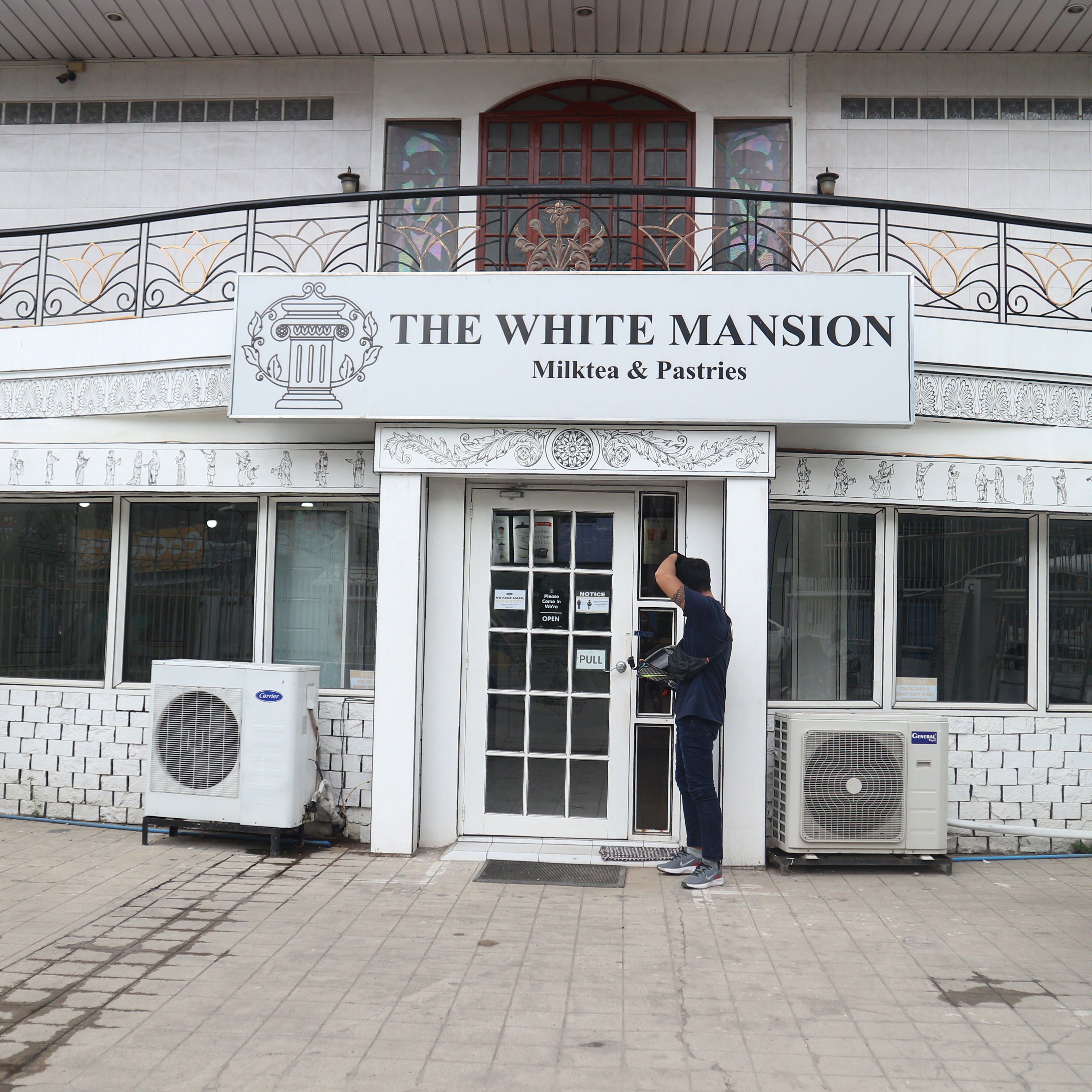 The White Mansion – Milktea and Pastries is the first 2D café in Cebu, particularly in Lapu-Lapu City, in which, the interior is 18th century inspired with purely white and black lines drawn every edge of it's walls and furniture for details; giving an illusion of the place to be flat, just like a drawing.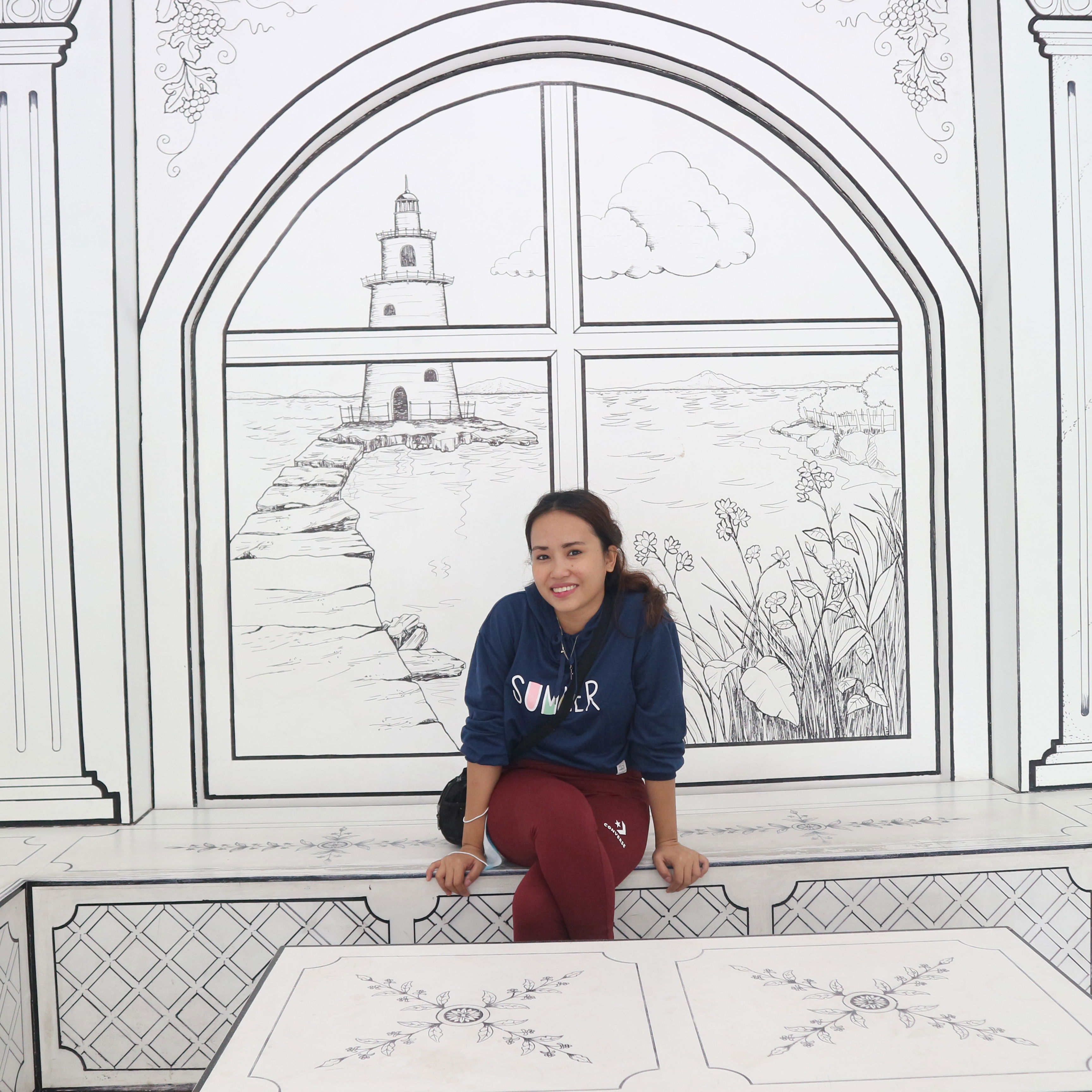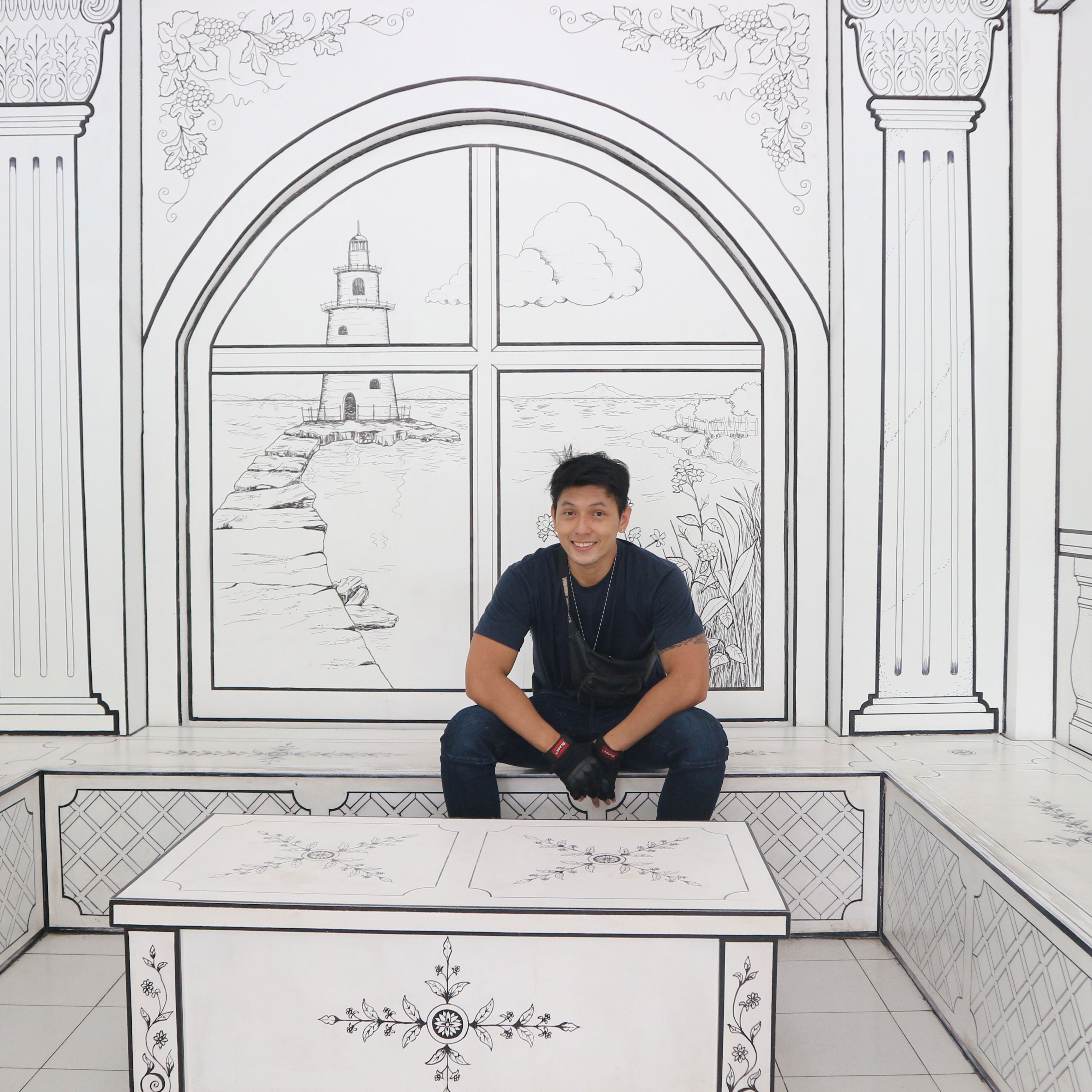 Every corner of the cafe' is instagrammable and I think these are our favorite spots.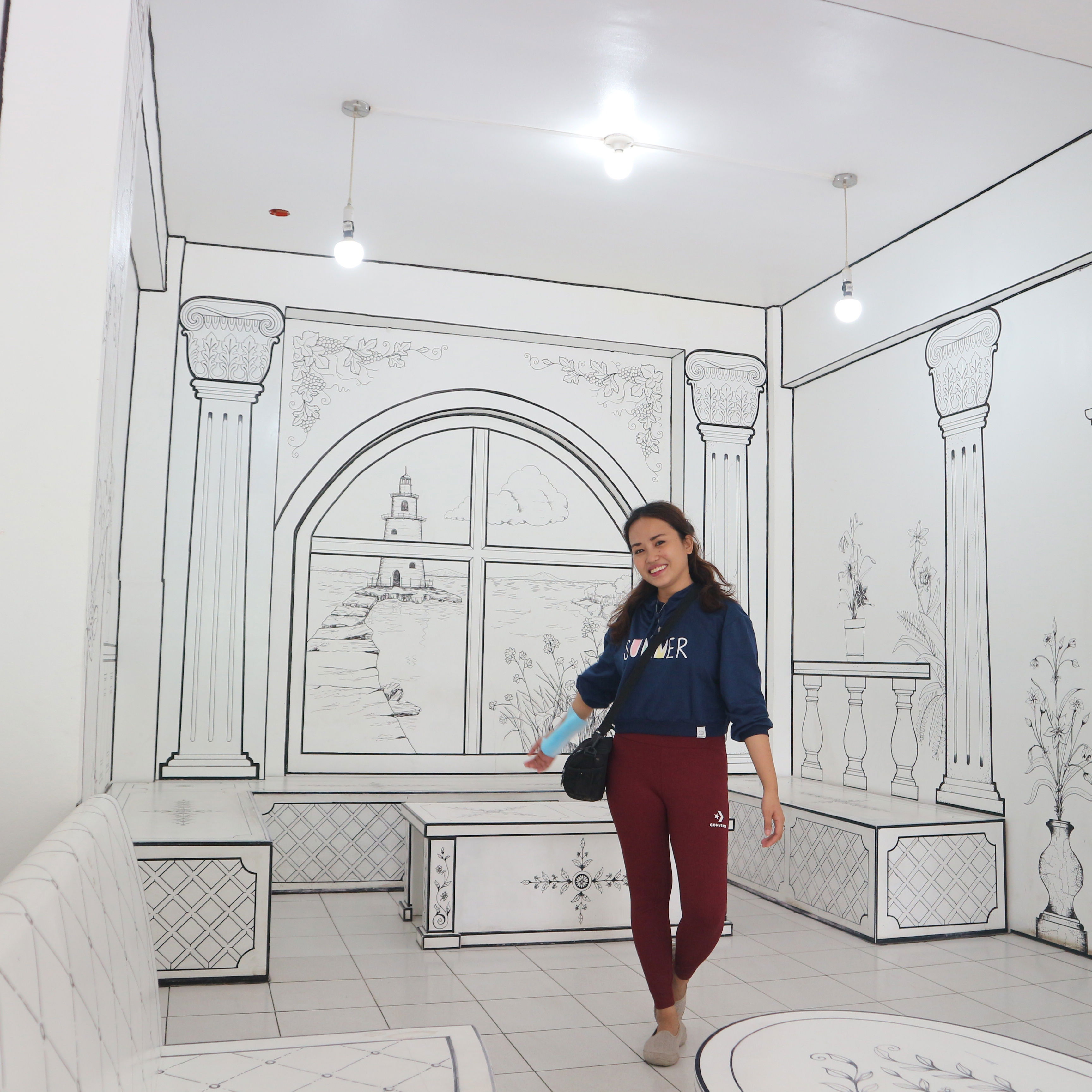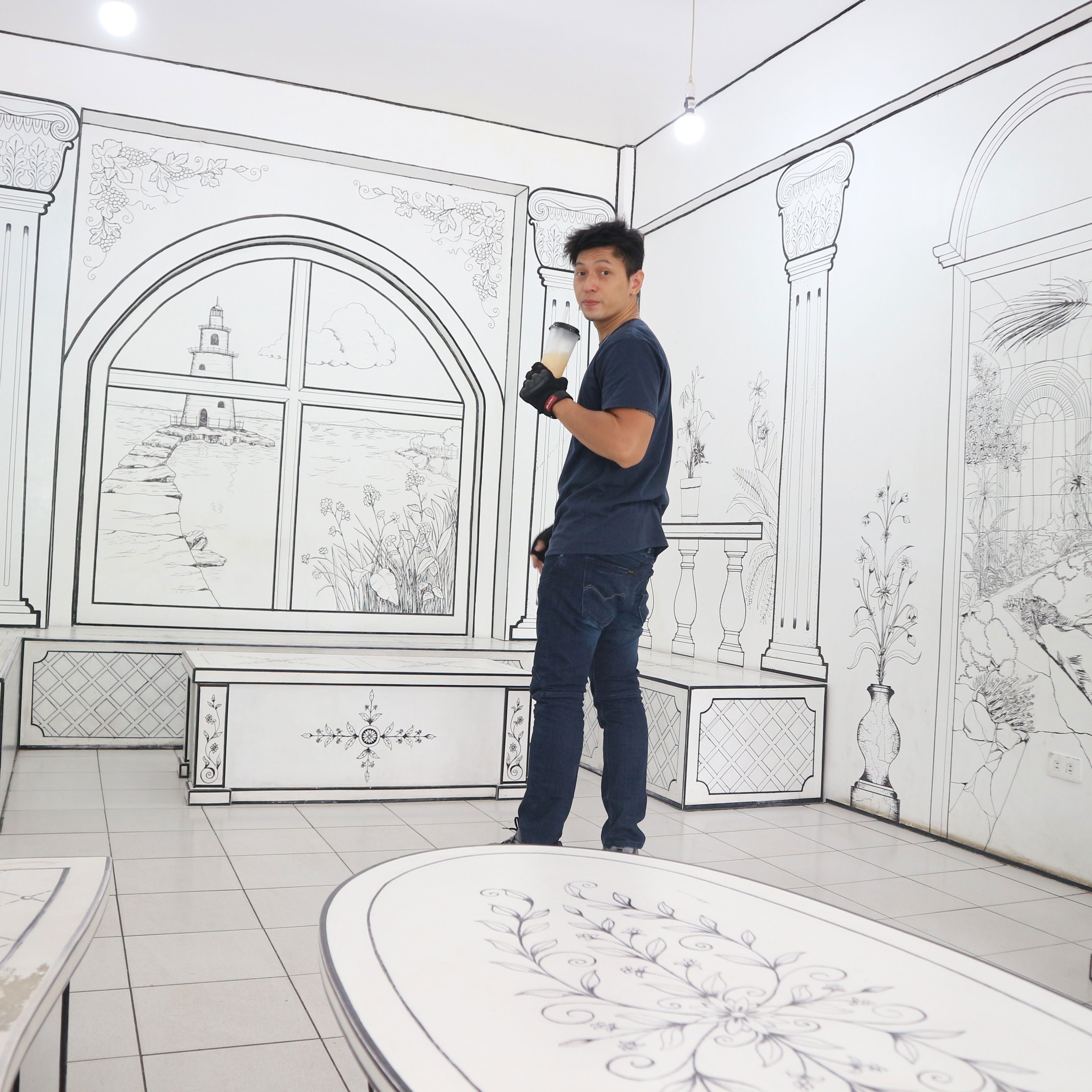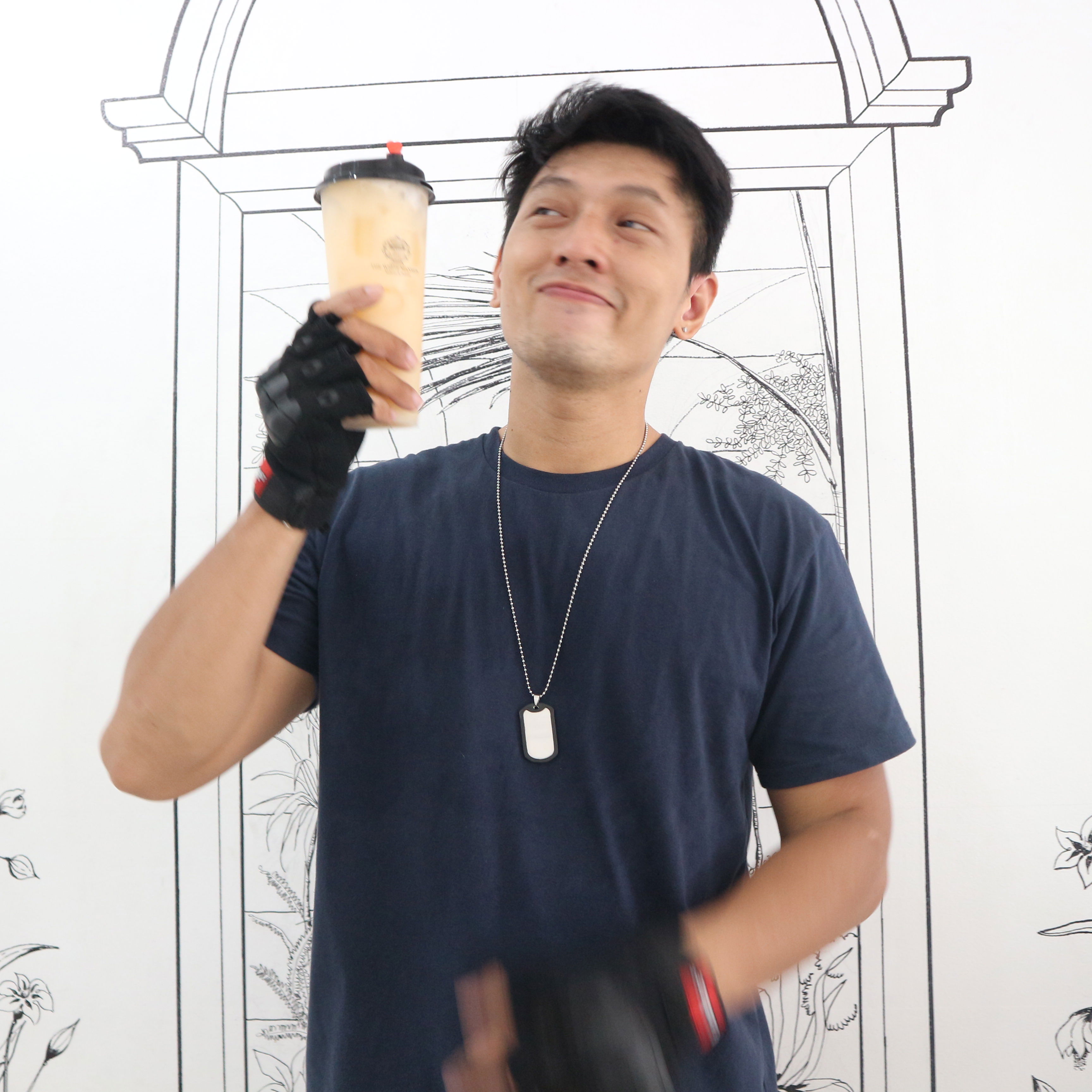 And this one is my favorite! LOL! :)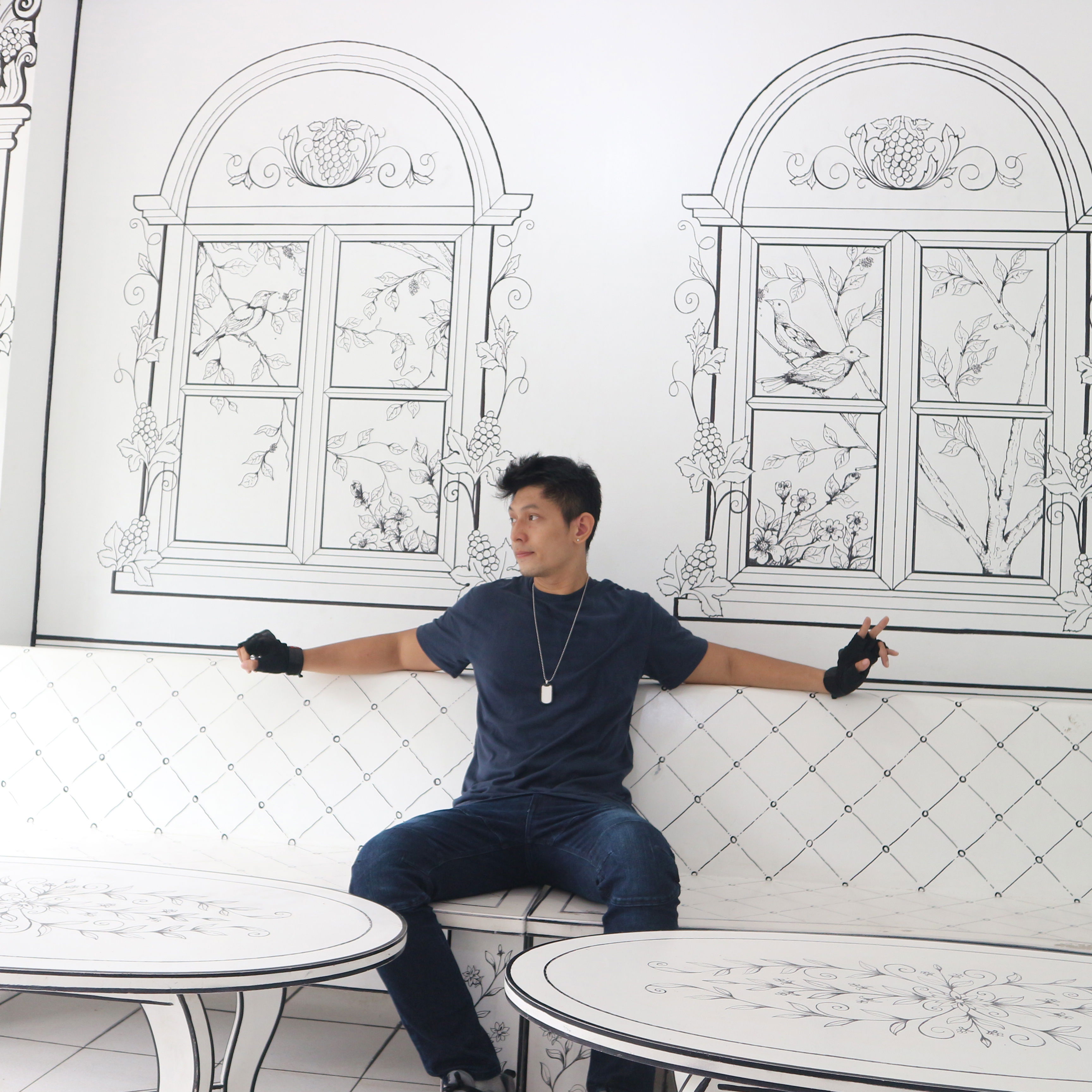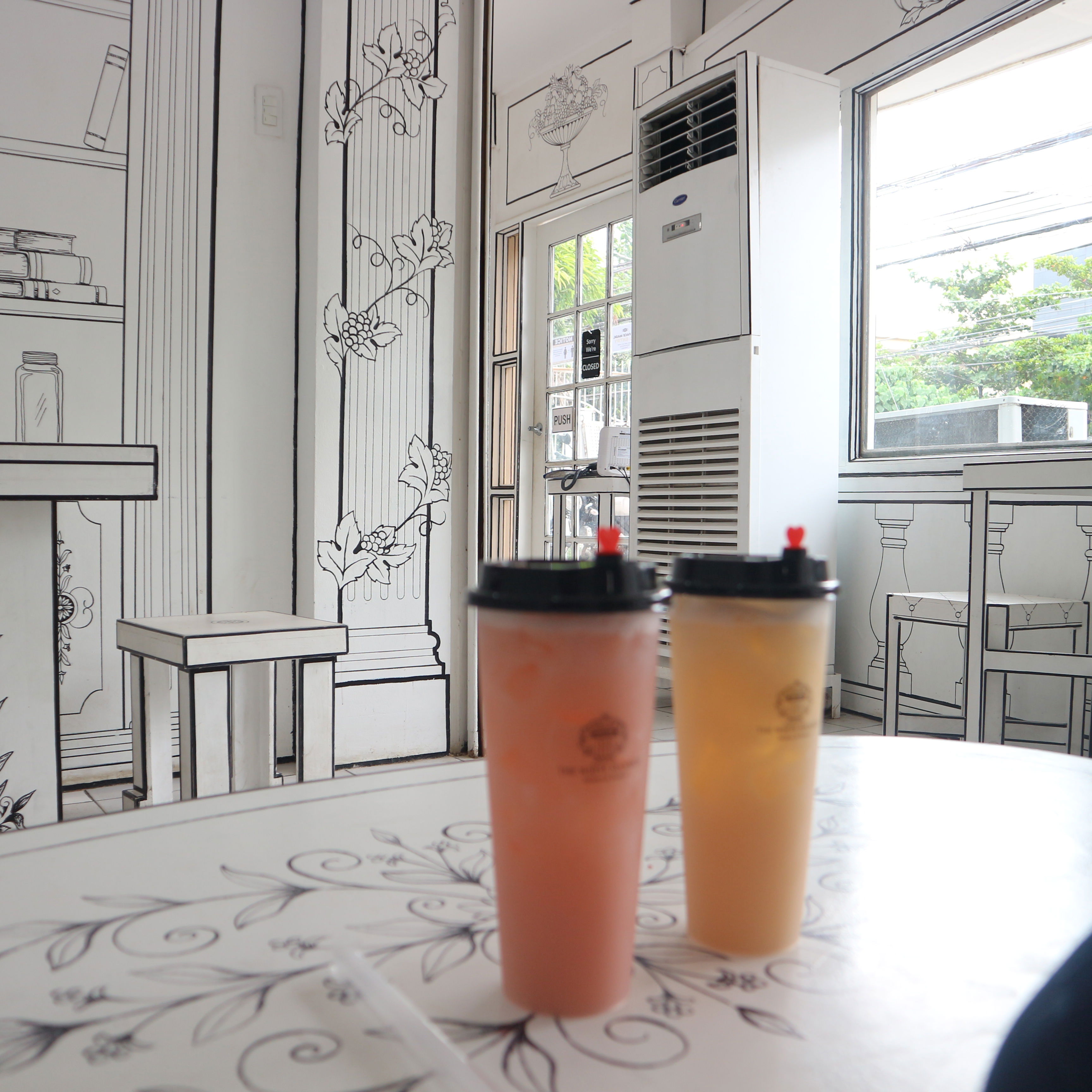 Getting an enjoyable drinks and sweets while chilling with your loveones, friends and family can be a unique experience at The White Mansion. It really feels like you are inside a comic book.
LOCATION: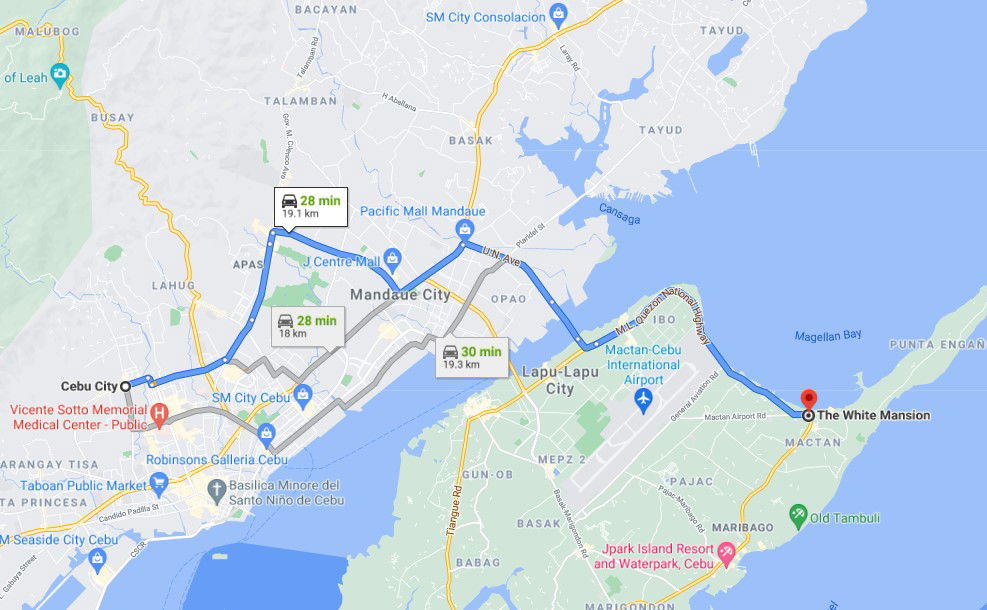 It is located at Mactan, Lapu-Lapu City, 6015 Cebu. If you are coming from Cebu, it's in the right side of the road right after Mactan Elementary School.
Once you get inside, you'll immediately see the counter where the menu is located. They are offering different flavors of milktea, coffee, cakes and pastries. I highly recommend you guys to try their Yakult Series milktea. It's not the typical yakult series milk tea that you will easily find anywhere.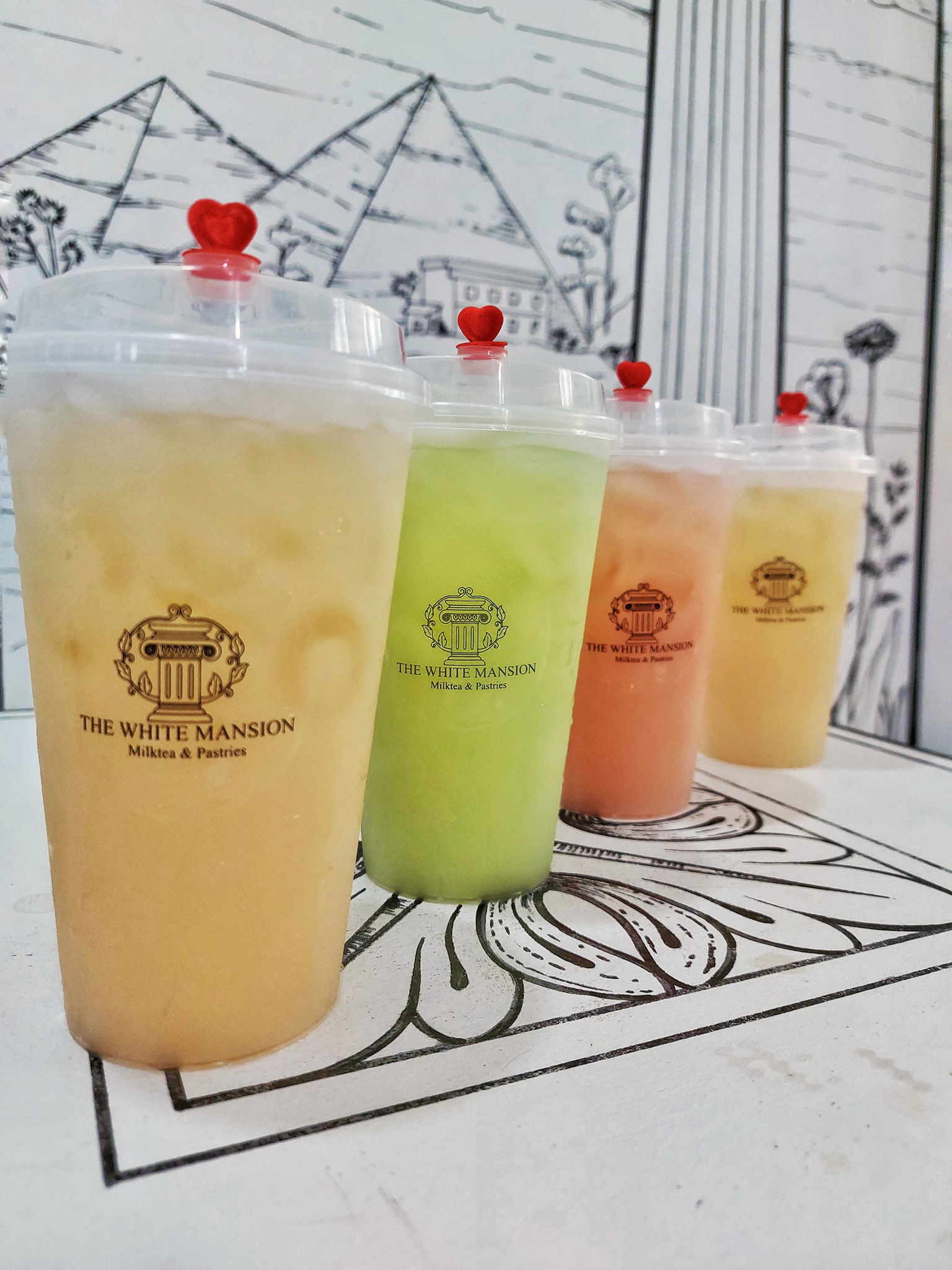 Regular Size is for PHP120 and if you would like to opt for the large size, just add 10.00 Php. Flavors available for the yakult series are Peach, Strawberry, Lychee and Green Apple.
The White Mansion is also open for venue rental for four hours good for 20 pax via reservation.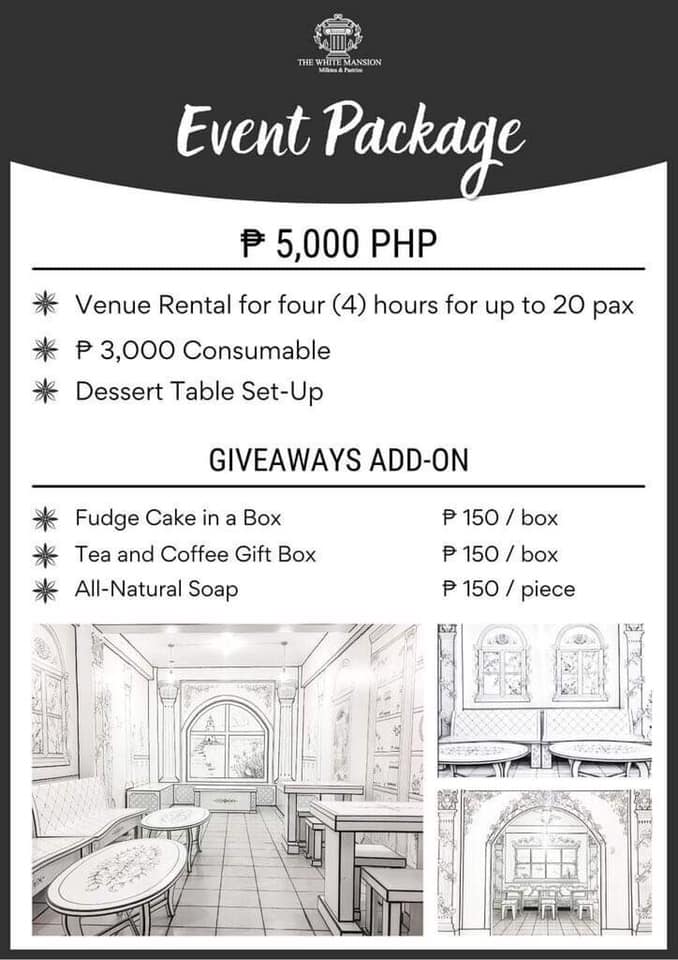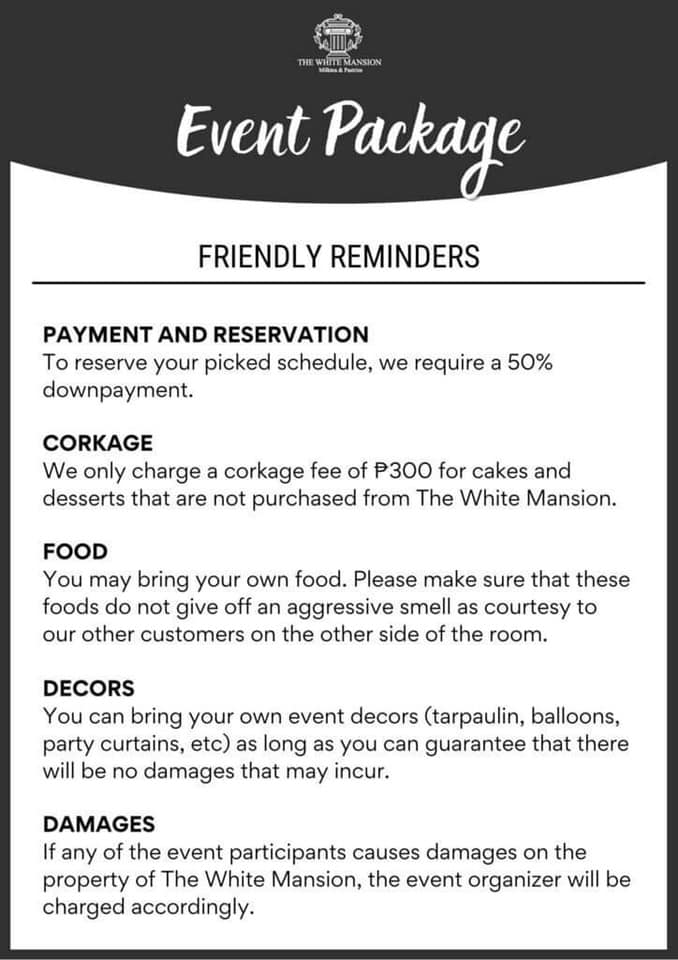 Overall, we had a nice experience in the White Mansion. It's really picture-worthy and if you are up for a chill, fun and memorable conversation with your loveones with instagrammble pictures as your souvenier, then, this one is a must visit. It's an 8 out of 10 for us.😄 The cafe's concept is unique and worth the travel!
They are open at 11:00 AM - 9:00 PM. For more details, updated pricelist, and reservation of their venue, you can message them at their official FB Page.