While we still wanted to be on top of our monthly responsibilities including our bills payment like SSS contribution, most of the establishments, offices, and payment centers are closed. Life of all Cebuanos was changed on midnight of Friday, 27th March when Cebu Governor Gwendolyn Garcia announced a month-long Enhanced Community Quarantine (ECQ) in an attempt to flatten the curve of COVID-19 cases.
While people working in essential industries such as healthcare and food production were exempted, for the majority of us we found ourselves in a situation where we weren't allowed to leave our homes unless to stock essential supplies such as food and medicine.
We've put together a list of online apps where you can pay your SSS contribution online.
1. GCASH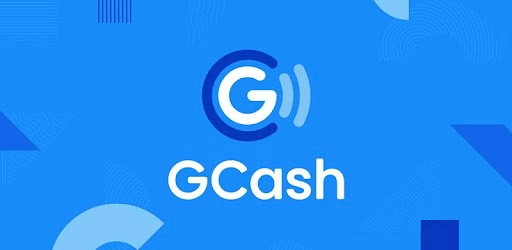 GCash is a digital wallet that allows you to put money in it and use it for multiple cashless transactions such as paying bills, sending money, buying loads, savings, and even for online shopping. The cash being digital makes it easy to do transactions with it, empowering the user to leverage it to do work without as much effort.
Aside from paying your utility bills, you can also pay your SSS contribution. With the GCash App, SSS Contributions are actually posted in real-time or just a few minutes after you paid your contribution. It's very easy, free of charge and hassle-free!
If you don't have the app yet, you can definitely register online on their website or you may download the app on your phone through Google Play.
Below is an easy guide on how to pay your SSS contribution online using GCash.
You need to secure a Payment Reference Number or PRN. This is the reference number of the payment transaction that you are going to make. You will not be able to process your payment unless you have the PRN. You have to get one every time you pay your contribution.
Open your GCash app. Select the 'Pay Bills' option.
From the list of bill payment categories, select 'Government'.
From the list of Government agencies, select 'SSS-PRN'.
Fill out the online transaction form and provide the following details: Account Type, Payment Reference Number, Amount, and email address.
Click 'Next' and complete the transaction.
Once done, you'll receive an SMS and email notification that the transaction has been completed. The payment will be instantly posted to your account. You can confirm it by logging in to your online SSS account.
2. PAYMAYA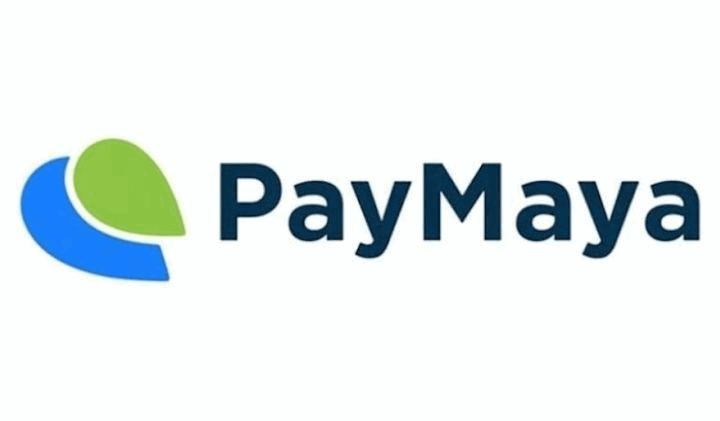 PayMaya is pretty much similar to GCash. To make SSS contribution payments using your PayMaya account or your payment card, simply do the following steps:
1. Log in to the SSS mobile app using your My.SSS account.
2. At the homepage, tap on the "Generate PRN" or Payment Reference Number button, fill in all the necessary information for your contribution payment, and verify your PRN request details.
3. Once the PRN has been generated, click on the Pay button and choose the payment method of your choice. Click the "Pay with PayMaya" button on the payment page. Log in using the mobile number and password associated with your PayMaya account.
You will receive a One-Time PIN (OTP) that you need to enter to verify the transaction. Once done, click "Confirm Payment" to finish the transaction.
4. Once payment is successful, the contribution payment will be reflected in the "My Contributions" section of the app.
3. BAYAD CENTER APP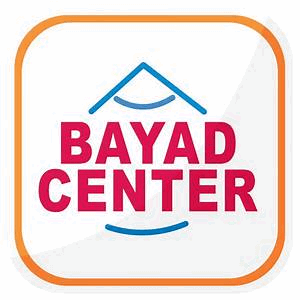 Aside from paying your bills, you can also pay your contribution online using Bayad Center App. All you have to do is to download the app to your phone, register and fund your Bayad Center App. You can fund your account through over-the-counter, Bayad Center Kiosk Machine, or through banks. Below are the following establishments where you can fund your account:
OVER-THE-COUNTER
Bayad Center (Real-time postings)
USSC (Real-time postings)
LBC (Real-time postings)
Villarica (Real-time postings)
TrueMoney (Real-time postings)
PeraHub (Real-time postings)
eBiz (Real-time postings)
KIOSK
Bayad Center Payment Machine (Real-time postings)
BANKS
Banco De Oro
China Bank Savings (CBS)
Chinabank
EastWest Bank
LandBank
MayBank
MetroBank
Robinsons Bank
Security Bank
Union Bank
4. SSS Website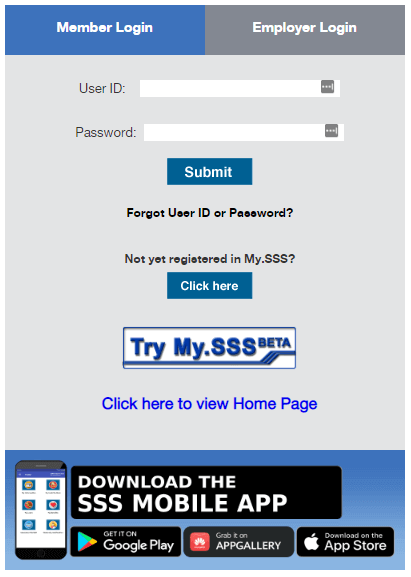 You can pay your SSS contribution by logging in to your SSS account online. All you have to do is to generate a PRN from there it will prompt a "PAY" button beside the PRN of the said payment transaction.

Currently, SSS is partnered with Moneygment App. Once you click on the "PAY" it will prompt you to log in to Moneygment App. If you are new to this app, you are required to register to complete your payment. A service charge of ₱10 for the convenience fee.
5. Moneygment App
Moneygment is a mobile app that caters payment services to Filipinos who are self-employed, individuals, business enterprises, or OFWs. This app allows you to pay your Pag-IBIG, PhilHealth, and SSS contributions, Bills, loans and insurance, and investments, File and pay your taxes and even allows you to send money to your friends and loved ones.
When you do the transaction directly to the app and not from the SSS portal, the app charges ₱25 per transaction for SSS voluntary payments and ₱50 for OFW. The good thing is, if you will pay quarterly or annually for your SSS Contribution, you will be charged one transaction fee only.
The transaction is processed within 2 banking days from receipt of payment and will be reflected on your SSS account within 5 days.
The nice thing about this app is that it will allow you to save your information just once, like your government numbers so that you don't need to find where you put this information every time you will pay your government contributions. Another reason why you should love this app is that it can issue SSS PRN inside the app itself as it is already linked with the SSS system, saving you time and the hassle of contacting SSS or falling in line in any SSS branch.
You may download this app via Google play store and if you want detailed instructions on how to pay your SSS contribution using this app, you may follow this link.
6. Pay via Taxumo
You might hear Taxumo for the first time. Taxumo is a trusted and recognized online tax compliance solution in the Philippines. The platform simplifies the tax filing and payment process for freelancers, self-employed professionals, small business owners, and corporations. With Taxumo, individuals and businesses can conveniently fulfill their tax obligations from anywhere, at any time. To begin using Taxumo, visit their website and either create a new account or log in to your existing Taxumo account. As
Taxumo is an online tax filing platform, you will be required to register your business details before proceeding to the next step. Start by providing the necessary information to set up your account and enjoy the convenience of managing your taxes online with Taxumo.
Summary:
In today's fast-paced world, app innovations have become increasingly valuable in simplifying our lives and saving us time. These apps offer convenient alternatives to traditional processes, such as waiting in line and manually handling payments. With the mentioned apps, you now have ideas on how to optimize your time and allocate it to more important tasks instead of physically paying your bills.
You might also know of any other helpful apps that we can use in paying our contribution online. We encourage you to share them in the comments. Together, we can ensure that everyone benefits from these time-saving solutions