Everybody is either on LockDown or Enhanced Community Quarantine. The rapid spread of Covid-19 is forcing us into our homes, the effect of global government asking citizens everywhere to self-isolate and practice social distancing.
In order to go outside, we're required to have this issued pass and only one person per family is allowed to go to and get the basic supplies to avoid spreading or getting the virus. I know, I know. It's very hard to follow all these so-called protocols since we are used to living our lives outside. Eating brunch, grabbingsome coffee, and getting groceries at the times that are convenient to us. But now, it's different. We have to survive with what we have in our cupboards for at least two weeks. We need to stock up on food that has a longer shelf life. Being at home and basically having no restaurants open means more home cooked meals. Canned or processed food? Who says these foods can't be vamped up into something better? Something more appetizing to our family.
Now that we have all the time in our hands, Let's experiment. We only need to utilize the ingredients we already have to create amazing dishes. In cooking, there's really no right or wrong. You can basically whip up something of your own.
For now, Here are 3 Cheap food ideas that are easy to do at the comfort of your own home.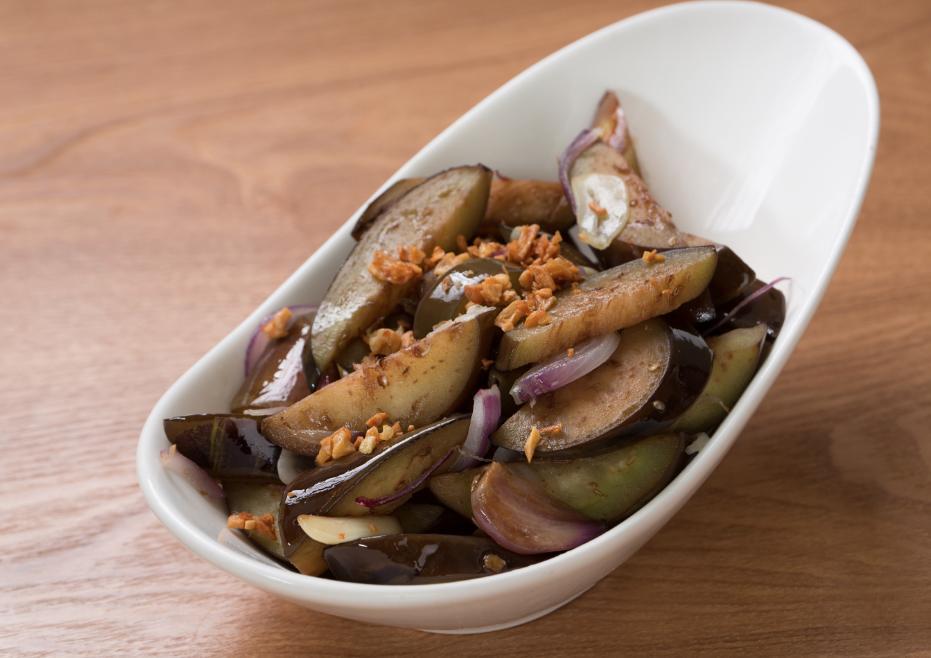 ADOBONG TALONG
INGREDIENTS:
3 PCS EGGPLANT (TALONG)
1 WHOLE RED ONION (chopped)
4 CLOVES GARLIC (chopped)
1 CUP WATER
2 TABLESPOONS VINEGAR
2 TABLESPOONS SOY SAUCE
1/2 KNORR CUBE (*OPTIONAL)
PROCEDURE:
1. SAUTEE CHOPPED ONIONS, GARLIC AND
EGGPLANT UNTIL TENDER.
2. ADD VINEGAR AND SOY SAUCE AND WATER
3. WAIT FOR IT TO SIMMER AND CHECK IF THE
EGGPLANT IS AT THE RIGHT TENDERNESS FOR
YOUR LIKING.
4. ADD KNORR CUBE. *OPTIONAL
5. AND SALT & PEPPER
6. SIMMER FOR 5 MORE MINUTES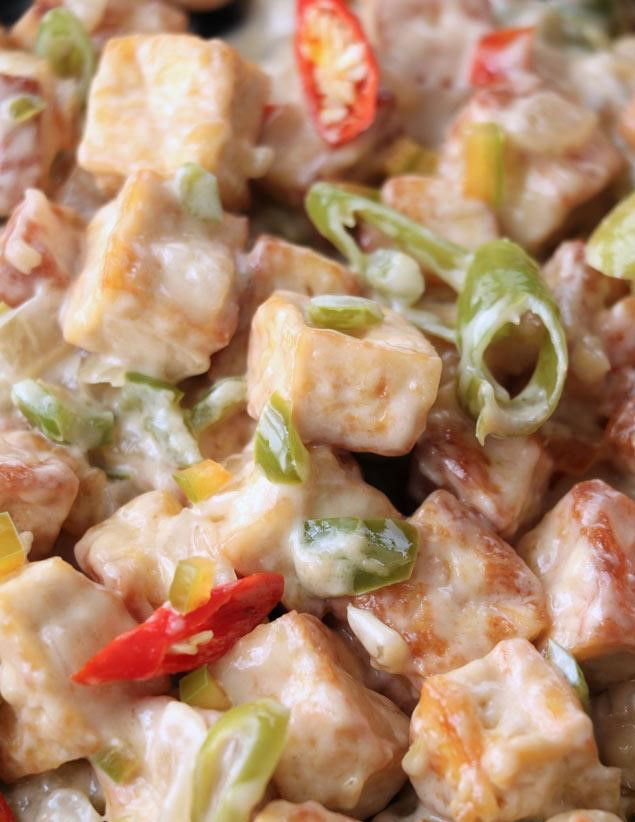 TOFU SISIG
INGREDIENTS:
14 oz. EXTRA FIRM TOFU (CUBED)
2 TABLESPOONS CHOPPED RED BELL PEPPER
2 TABLESPOONS CHOPPED GREEN BELL PEPPER
1 MEDIUM YELLOW/WHITE ONION CHOPPED
1 TABLESPOON BUTTER
2 CUPS COOKING OIL
SAUCE:
1/4 CUP MAYONAISSE
1 TABLESPOON KNORR LIQUID SEASONING
1/2 TEASPOON ONION POWDER
2 TABLESPOONS WATER
INSTRUCTIONS
1.Prepare the sauce by combining all the sauce ingredients. Mix well. Set aside.
2. Heat oil in a pot.
3. Once the oil gets hot (around 350F), deep fry the cubed tofu until it turns light brown. Remove from the pot and
place in a plate with paper towel. Set aside
Scoop 3 tablespoons cooking oil from the pot where the tofu was fried. Heat it in a separate clean pot.
4. Saute onion and bell peppers.
5.Add the fried tofu. Cook for 2 minutes.
6. Pour half of the sauce mixture into the pot. Stir and continue to cook for 2 minutes.
7.Heat a sizzling plate on the stovetop. Melt butter into the plate. Transfer cooked tofu on the metal plate and
pour the remaining sauce. Toss and cook for 1 minute.
Serve. Share and enjoy!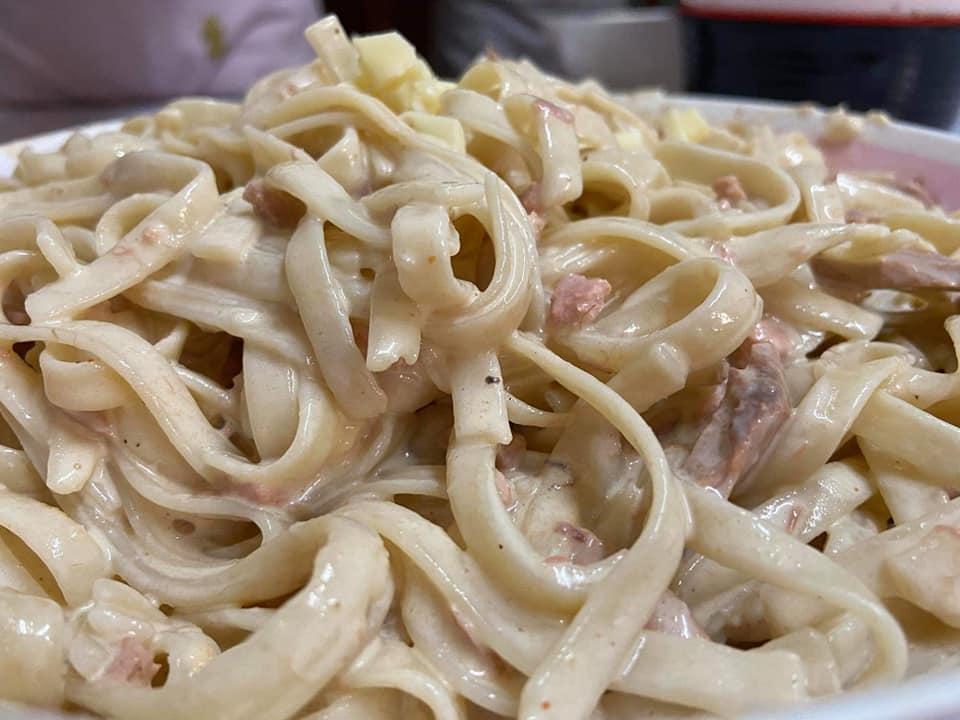 TUNA CARBONARA
INGREDIENTS:
1 CAN CENTURY TUNA (DRAINED)
1 WHOLE SMALL WHITE ONION (MINCED)
3-4 GARLIC CLOVES (MINCED)
1 SMALL CAN OF MUSHROOMS (DRAINED)
1/2 TSP SALT
1/2 TSP GROUND BLACK PEPPER
1/2 CUP EVAP
50 GRAMS ALL PURPOSE CREAM
PARSLEY (OPTIONAL/GARNISH)
250 GRAMS PASTA (ANY KIND)
PROCEDURE:
1. COOK YOUR PASTA FOR 15-18 MINUTES OR UNTIL AL DENTE ADD A PINCH OF SALT AND AT LEAST A
TABLE SPOON OF OIL SO THAT THE PASTA WON'T STICK TO THE BOTTOM OF THE PAN.
2. ONCE PASTA IS COOKED, DRAIN THE PASTA AND PUT IT UNDER RUNNING WATER SO IT WON'T BE
SOGGY. (PASTA TENDS TO COOK STILL IF IT'S HOT)
3. PREPARE A SAUCE PAN AND SAUTEE THE WHITE ONION, AND MUSHROOMS. PUT THE GARLIC LAST
SINCE IT TENDS TO BURN FASTER.
4. ADD IN YOUR DRAINED CANNED TUNA, MIX WELL.
5. ADD SALT & PEPPER TO TASTE.
6. ADD SLOWLY THE ALL PURPOSE CREAM AND EVAP AND MAKE SURE TO TURN YOUR STOVE INTO
LOW HEAT SINCE THE MILK WILL CRUMBLE IF THE FIRE IS TOO HIGH. WAIT FOR IT TO SIMMER AND
NOT BOIL.
7. ADD MORE SALT & PEPPER FOR YOU PREFERRED TASTE.
8. THIS STEP TOTALLY DIFFERS FROM PERSON TO PERSON BUT I LIKE MY PASTA MIXED WITH THE
SAUCE TOGETHER.
9. TOP IT OFF WITH PARSLEY AND THE CHEESE OF YOUR CHOICE!
10. ENJOY!
Final Thoughts
Yummy foods doesn't have to be expensive especially this ECQ days where we have to stretch our budget as we don't know when this will be over. Whatever your style, these delish meals will please your entire fam without breaking your pocket in the process.
---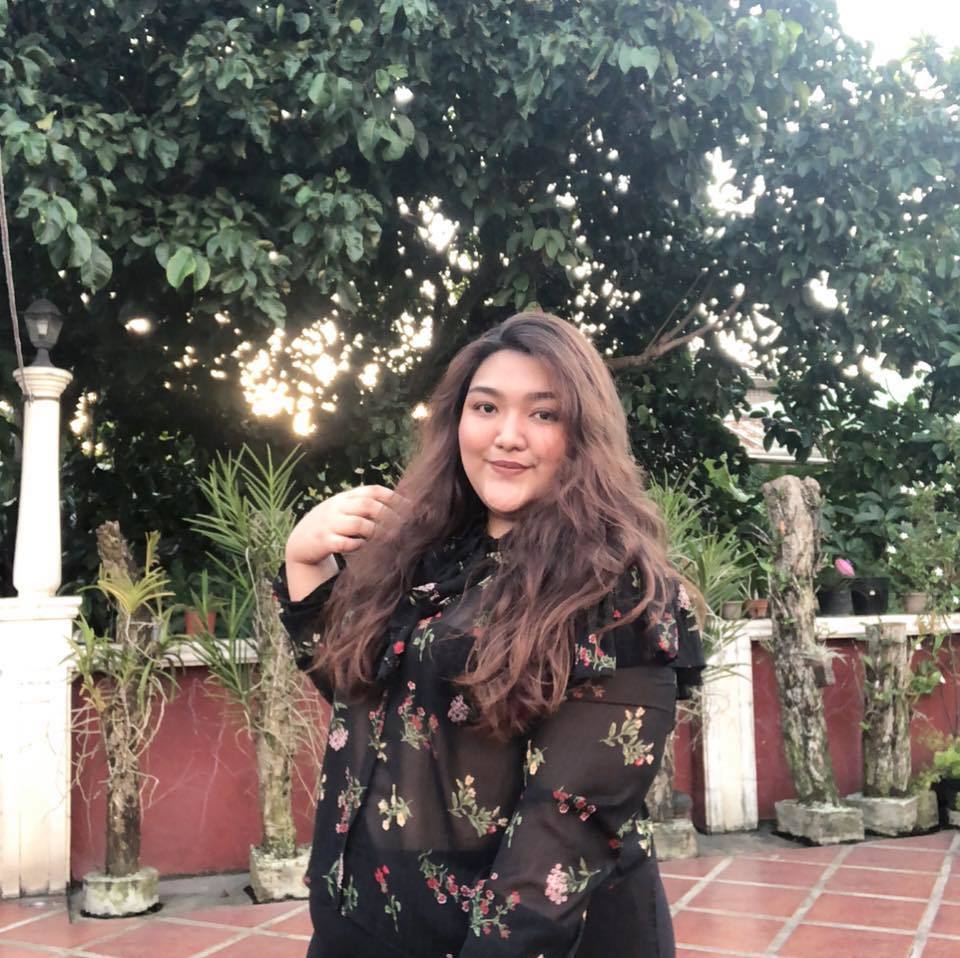 Mary Grace Neri Veloso is a 22-year old cafe owner, free-lance writer and an aspiring youtube vlogger. You can follow her instagram at @mgnv13