For this week's activity, All Time Cebu went to a road trip to Cebu, South, particularly in Barili, Cebu! 😃
This time, we experienced the All-Terrain Vehicle (ATV) adventure and dine at Café Alfonso which dubbed as the, "Best Dimsum in the South".
If you are looking for a new ATV-Trekking adventure here in Cebu, we recommend ATV Adventure in Barili, Cebu. Barili is the first town in the southern part of Cebu to offer an ATV adventure. It has three adventure packages that you can choose from! ATV Riders are not just thrill with the adventurous trails but also in awe at the breathtaking nature and picturesque view from the above.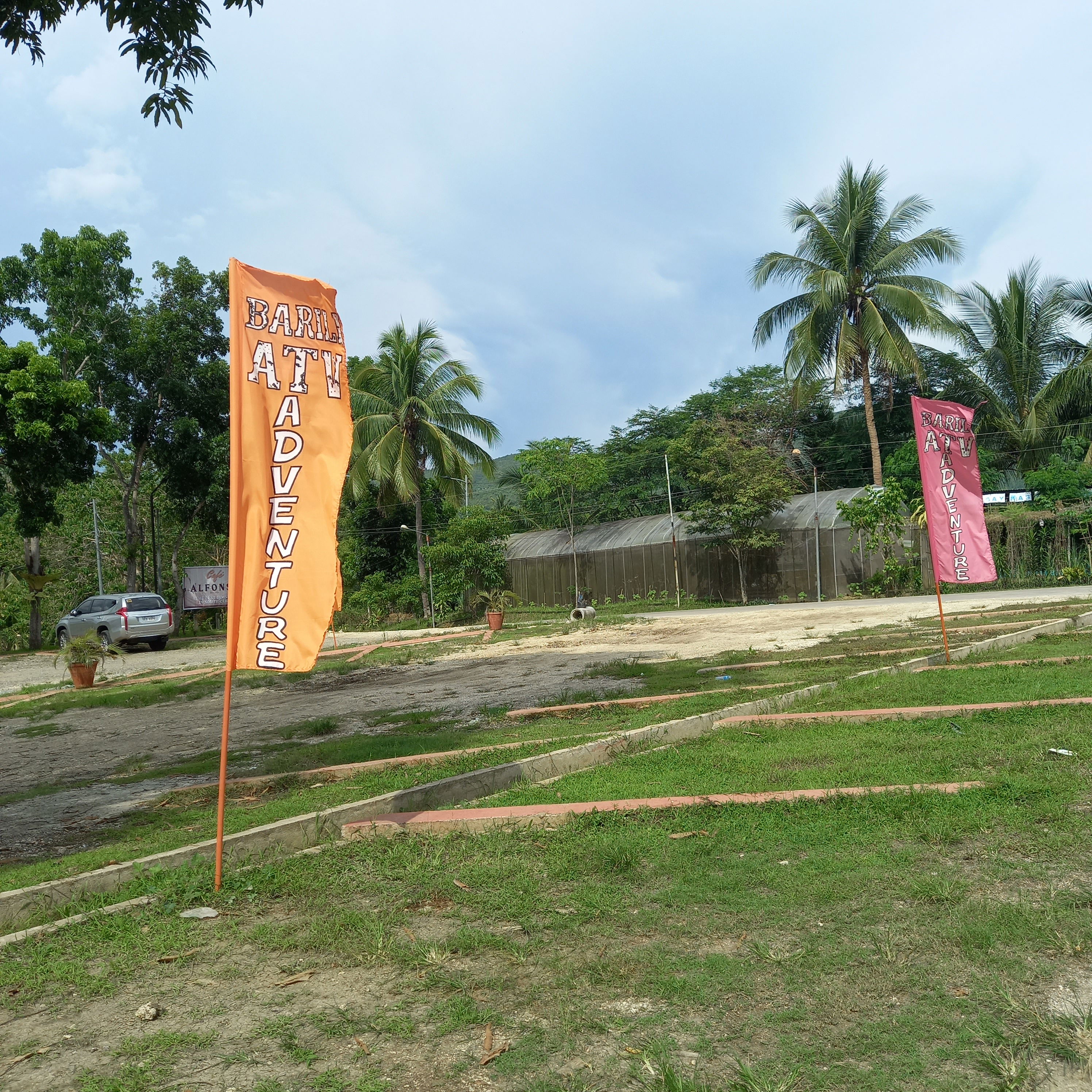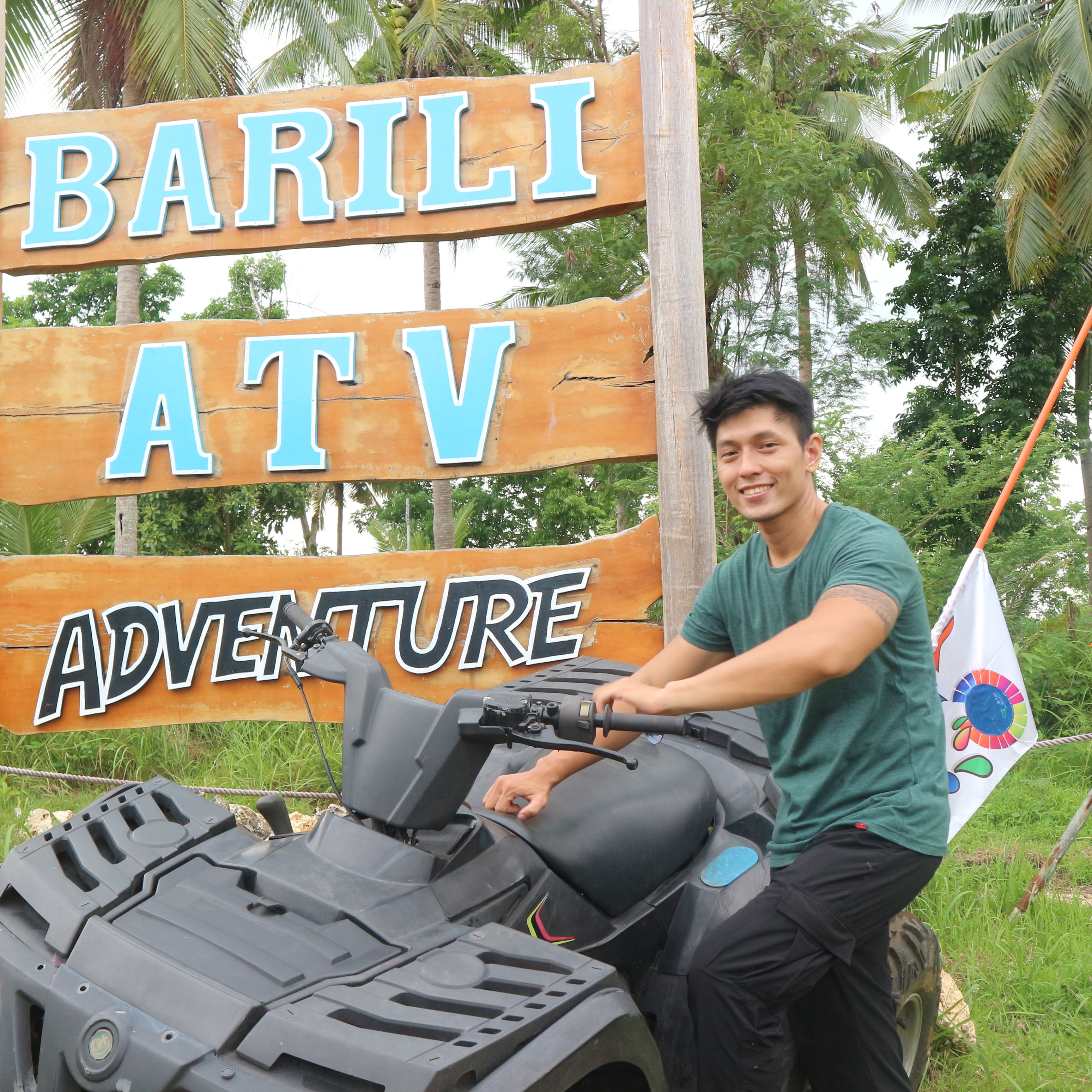 LOCATION:
Barili ATV Adventure and Café Alfonso are located in Barangay Nasipit, 6036 Barili, Cebu. If you are coming from Cebu City, these are located in the left part of the road, right after the Dakit Elementary School, you will see the Café Alfonso signage. Both are fronting the barangay hall of Nasipit itself. It should be easy to locate. 😊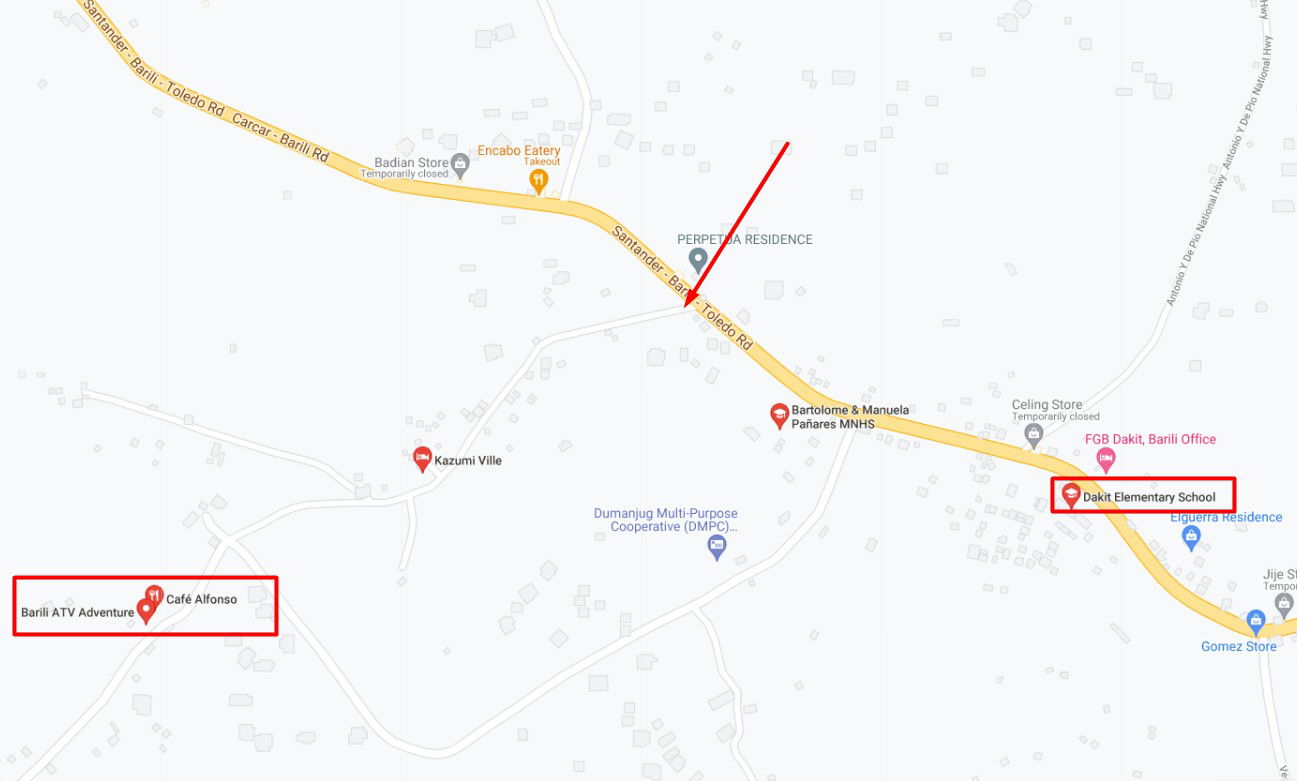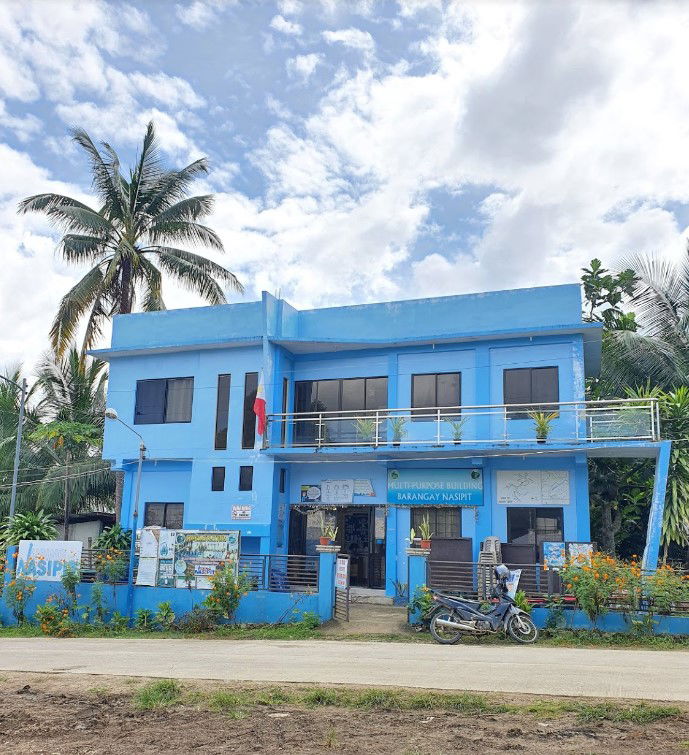 The ATV Adventure opens between 8 AM - 5 PM. We arrived there at exactly 2:28 PM. Same as usual, we got lost first before we found the place.😂
The All-Terrain Vehicle (ATV) adventure highlights the 6 and 12-kilometer terrains consisting of rough road, mud, cliff and limestone wall combined with the nature vibe of Tinuban Spring and scenic view of the Tañon Strait which guarantees total fun and adventures to tourists.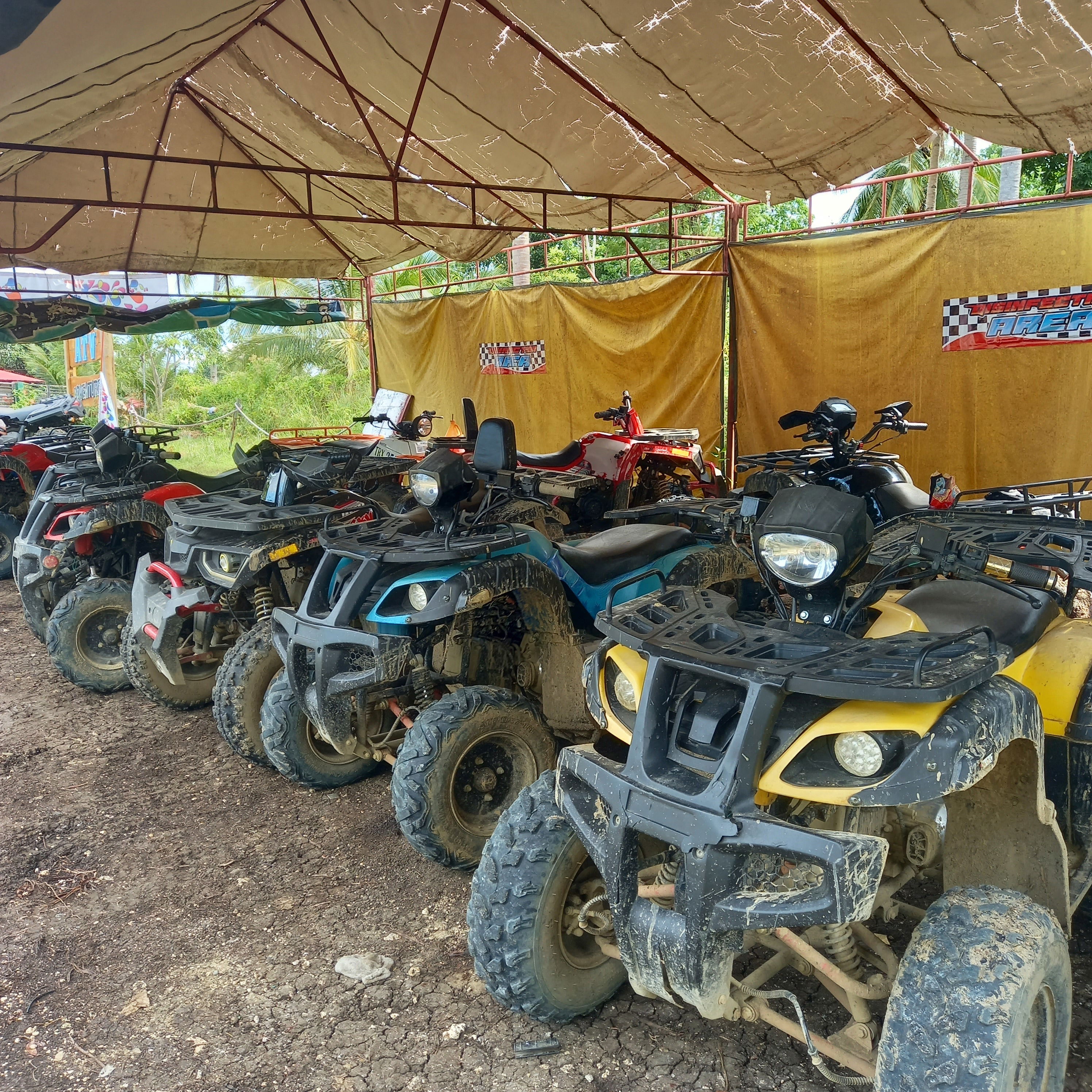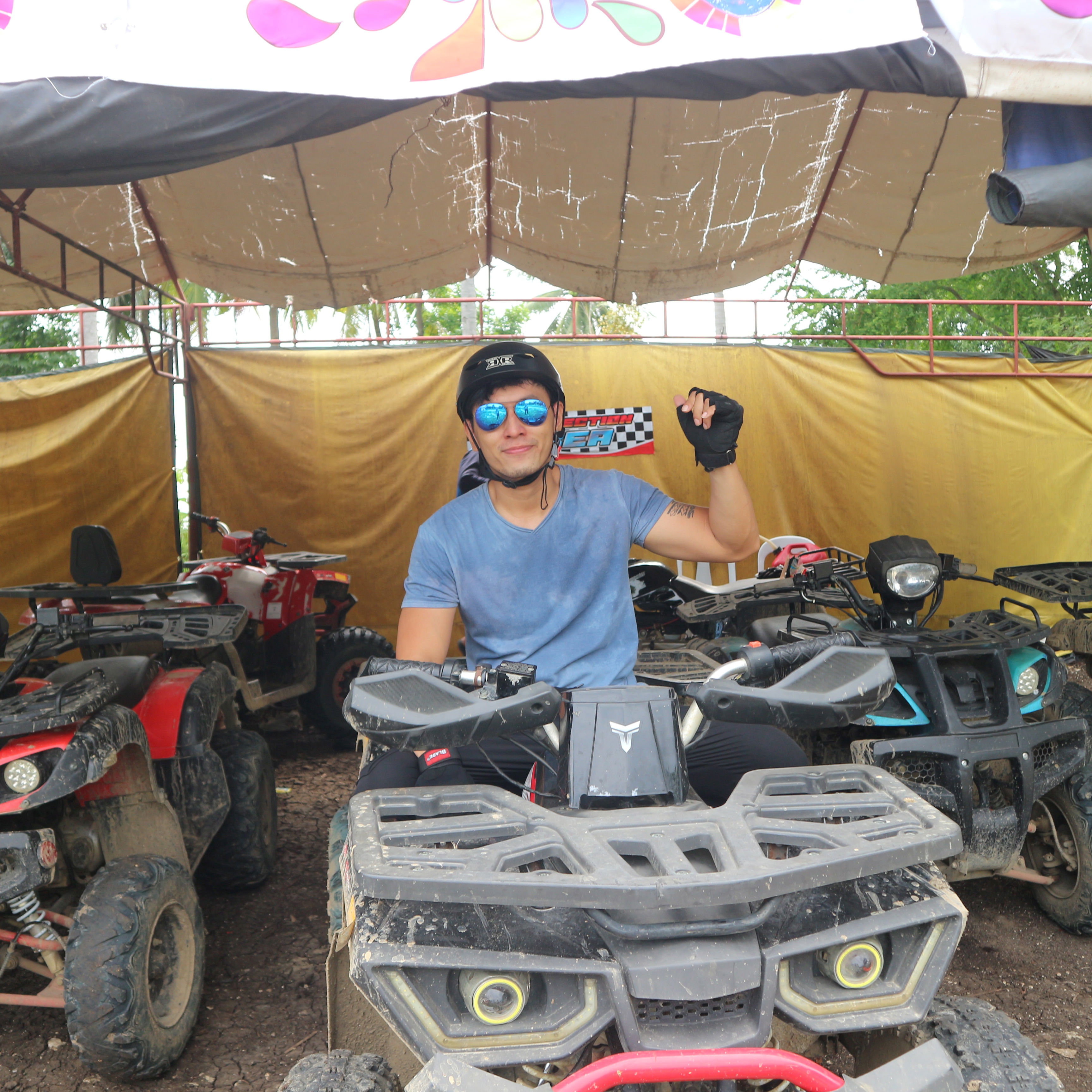 They are offering 3 Adventure Packages:
PACKAGE A: TINUBAN SPRING (550.00 Php)
- A 30 to 40 minute ride and is about 6km round trip of (seemingly) endless dirt and rocky terrain going to Tinuban Spring, the water source of the famous Mantayupan Falls.
PACKAGE B: BANGAG LAPUS (850.00 Php)
- The ultimate mountain adventure ride of about 1 hour and 30 minutes. This will satisfy your thrill going full cycle of this 12 km drive with scenic view of the Tanon Strait.
PACKAGE C: Combination of A & B Package (1100.00 Php)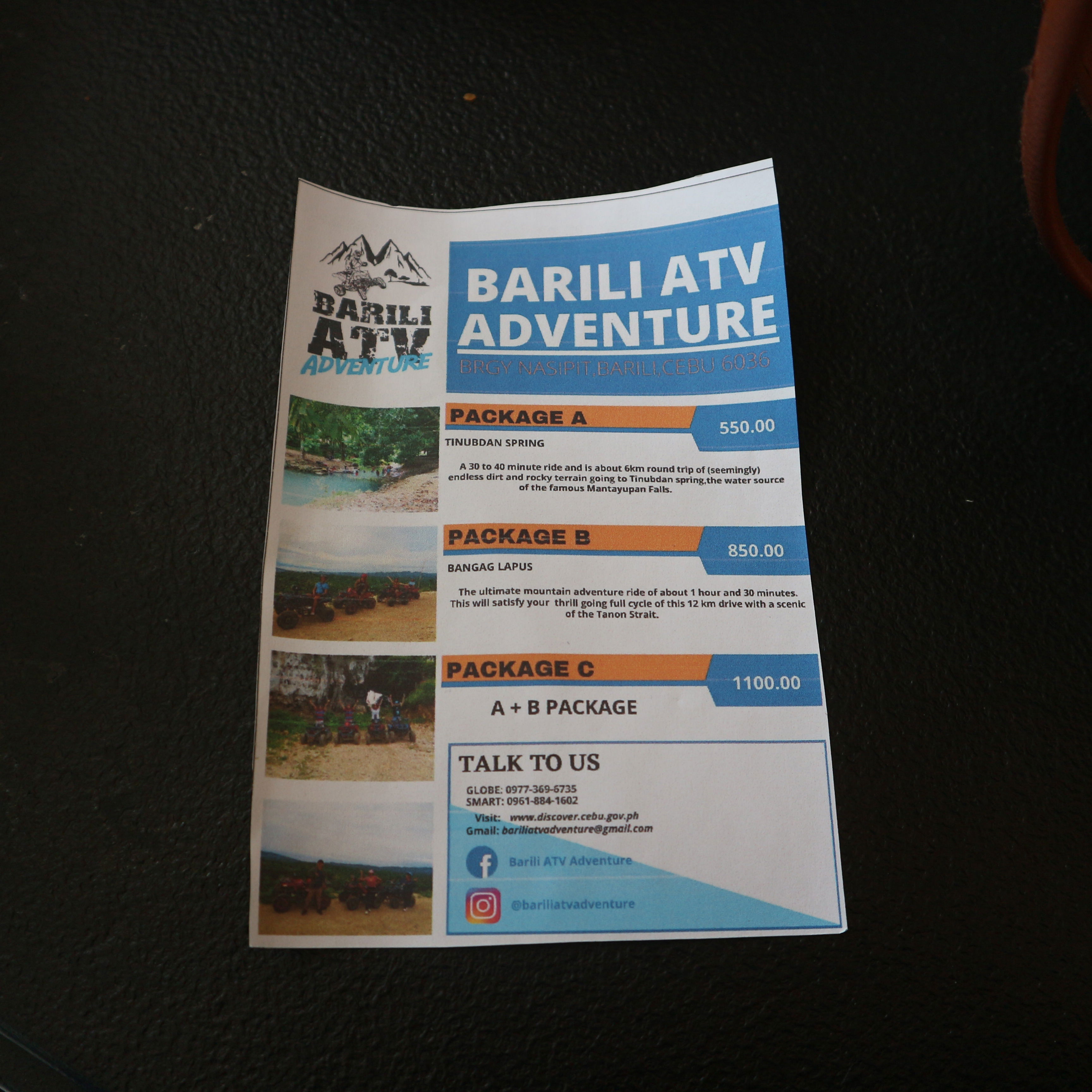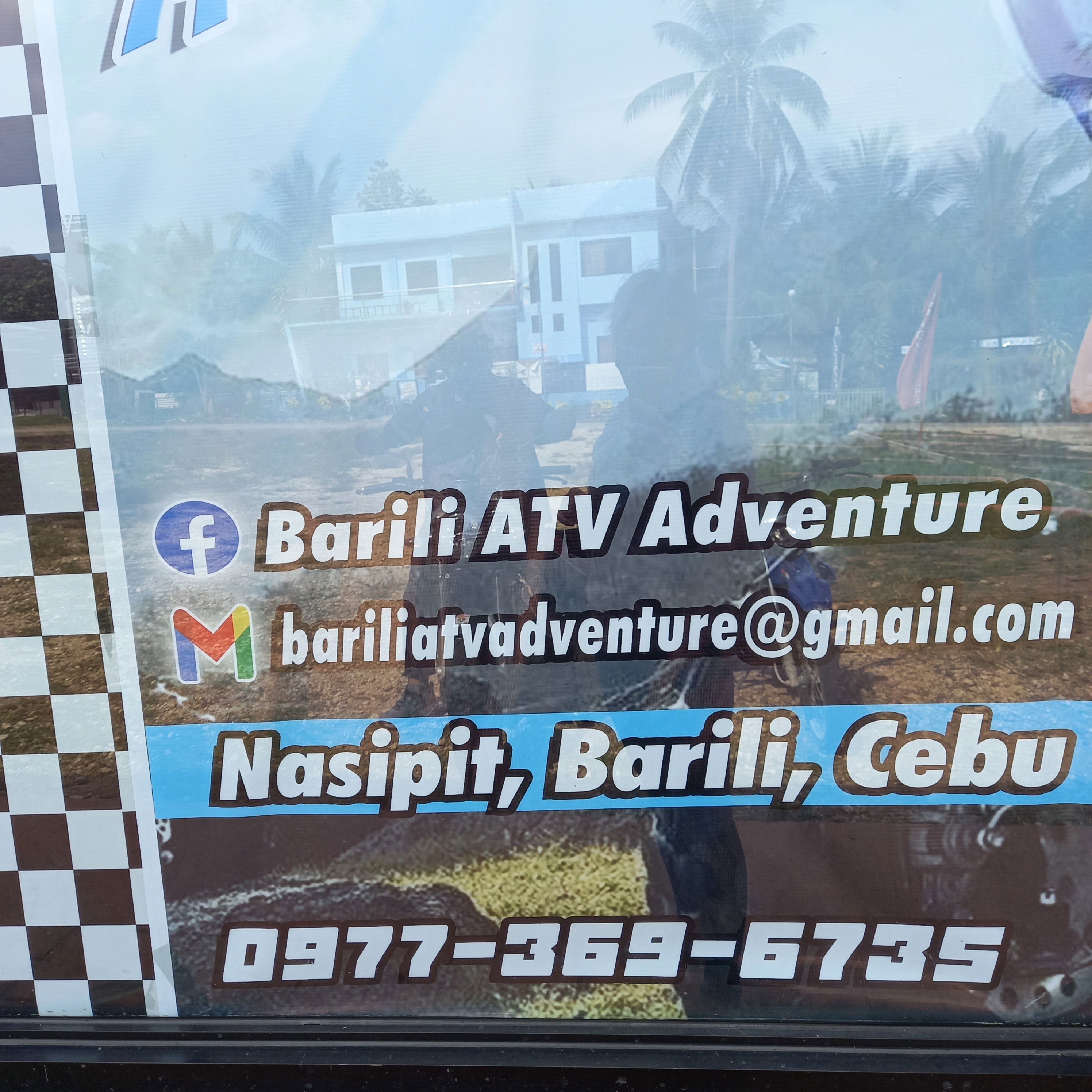 We're supposed to take the Package C but since we originally planned out to go to Bluespace Resort (a 20-minutes ride from ATV Adventure) right after the said adventure, we decided to go with the Package B. It was indeed a one-of-a-kind thrill experience.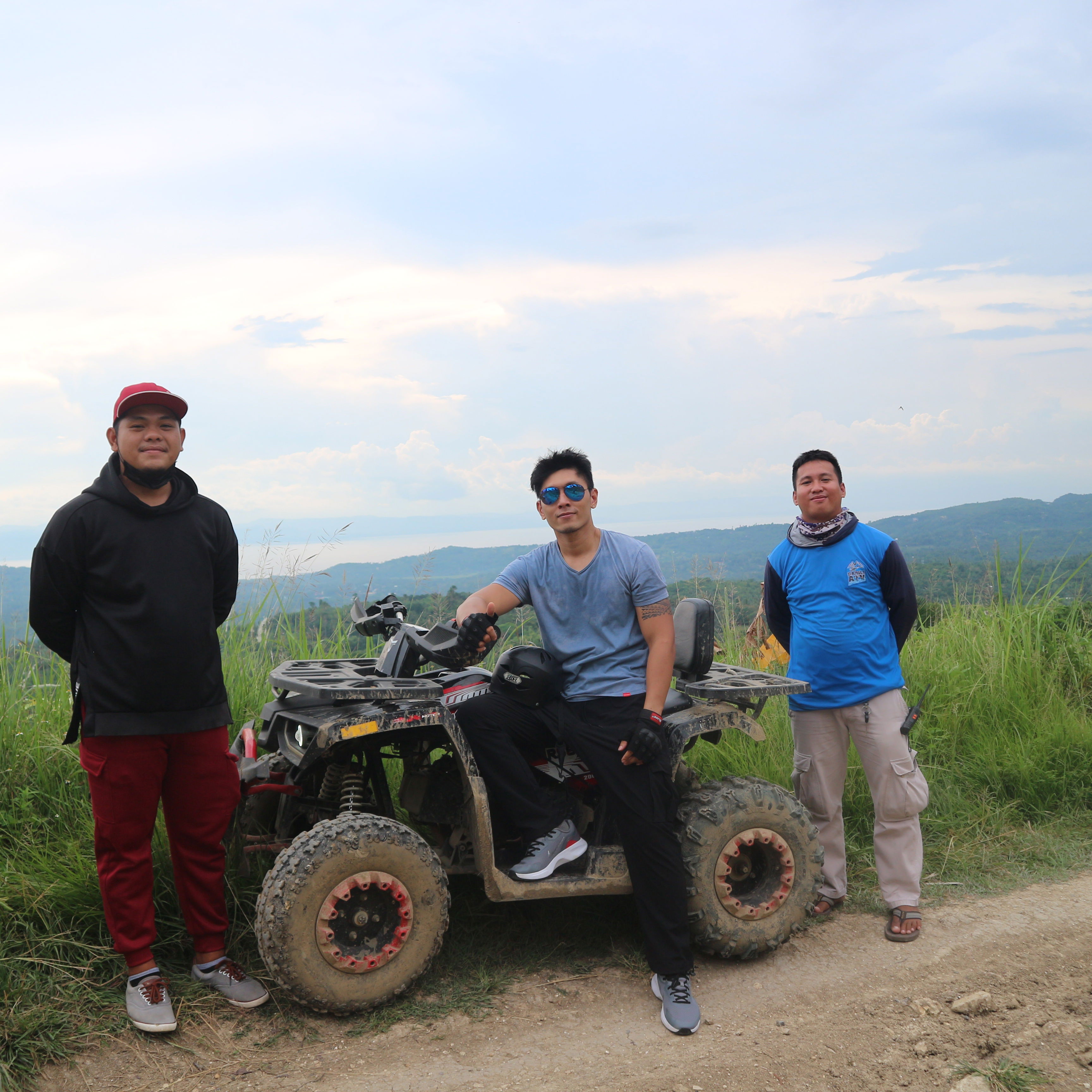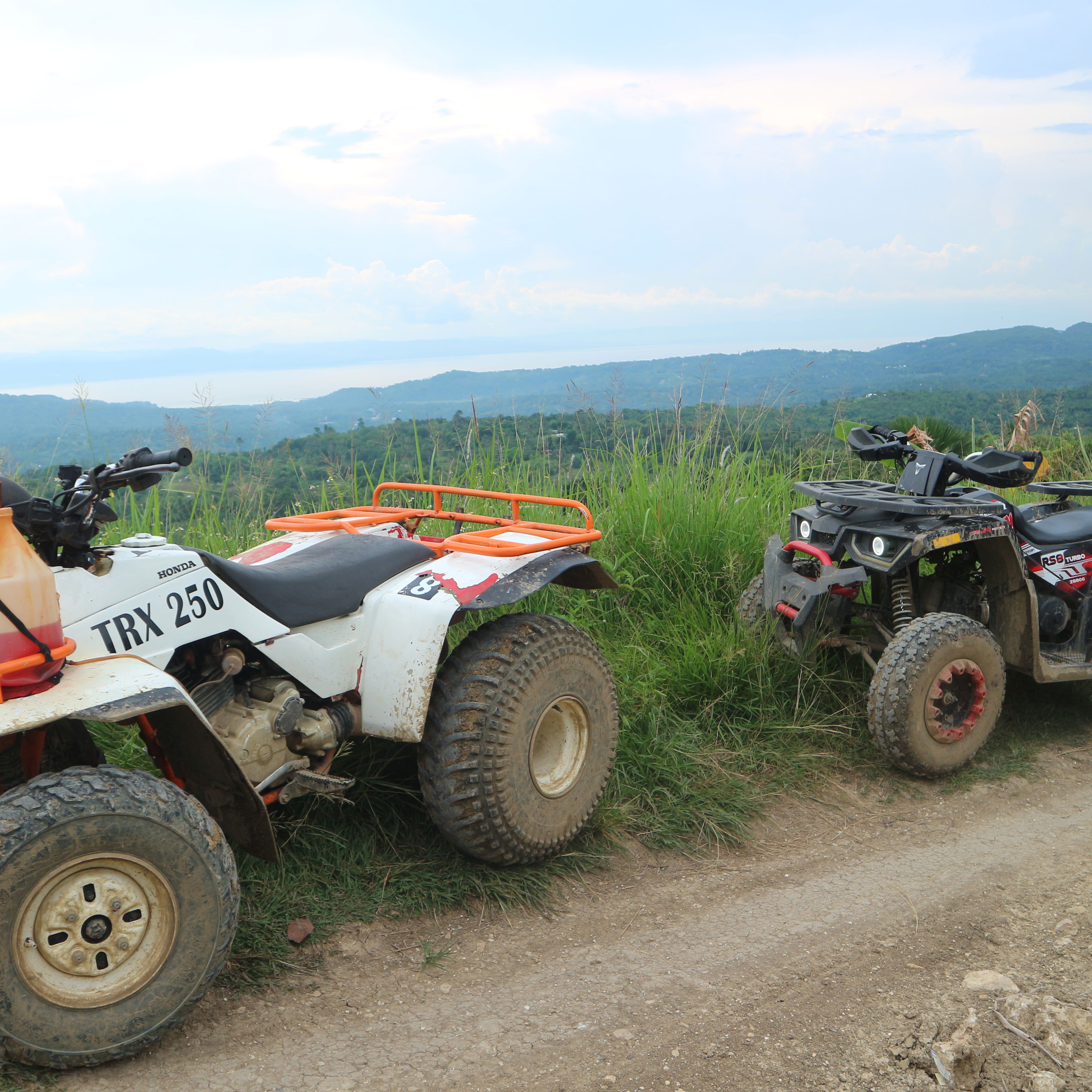 Based on my opinion, the package B is not for beginners who don't have any basic knowledge on how to navigate a motorcycle. Although you can always practice and the guides are there to teach you before you take the trek.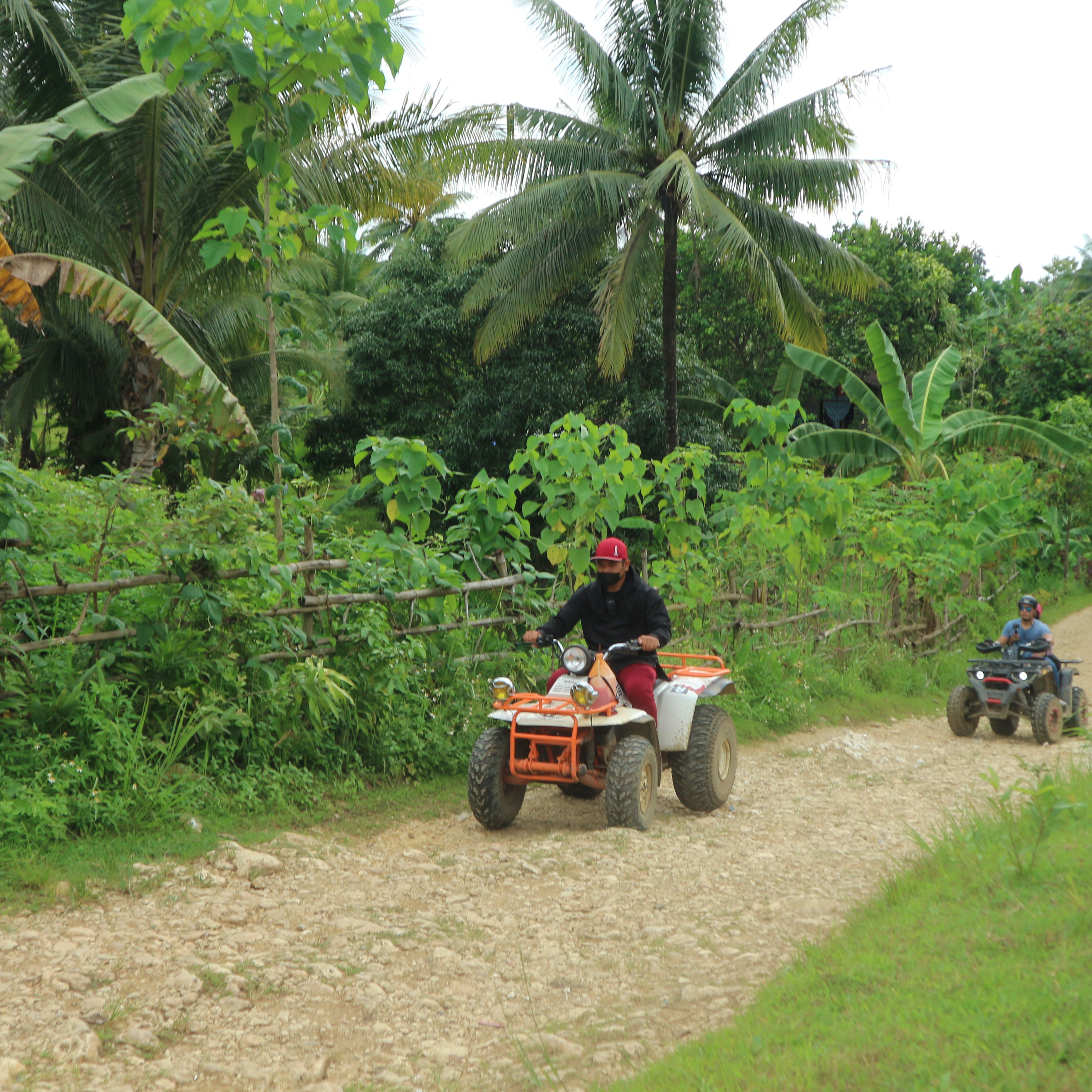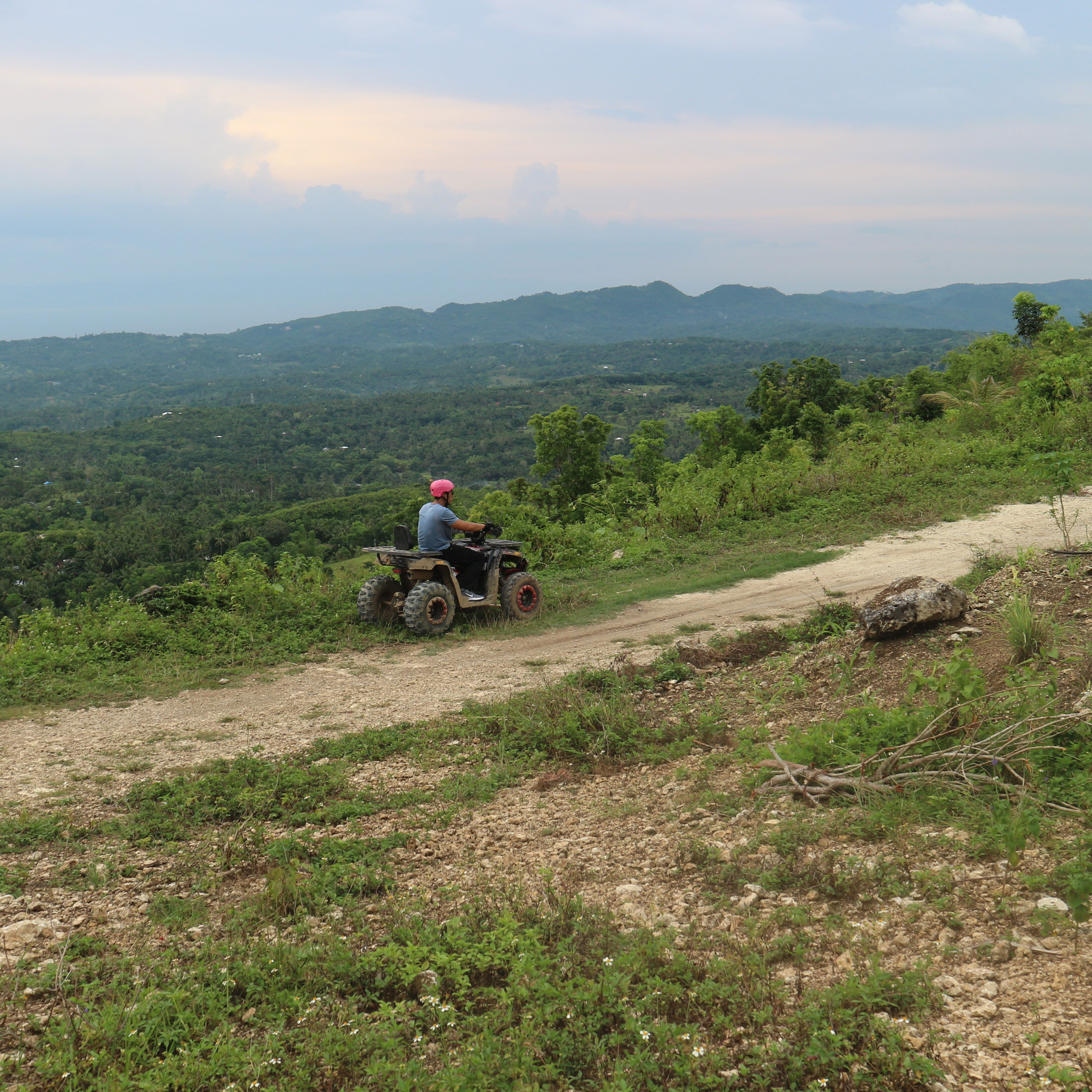 The trail is very bumpy, rocky, cliffy and ridgy. You'll also pass a few muddy roads. The last stop for this package is the "Bangag Lapus" cave or also known as "Maglapus" cave.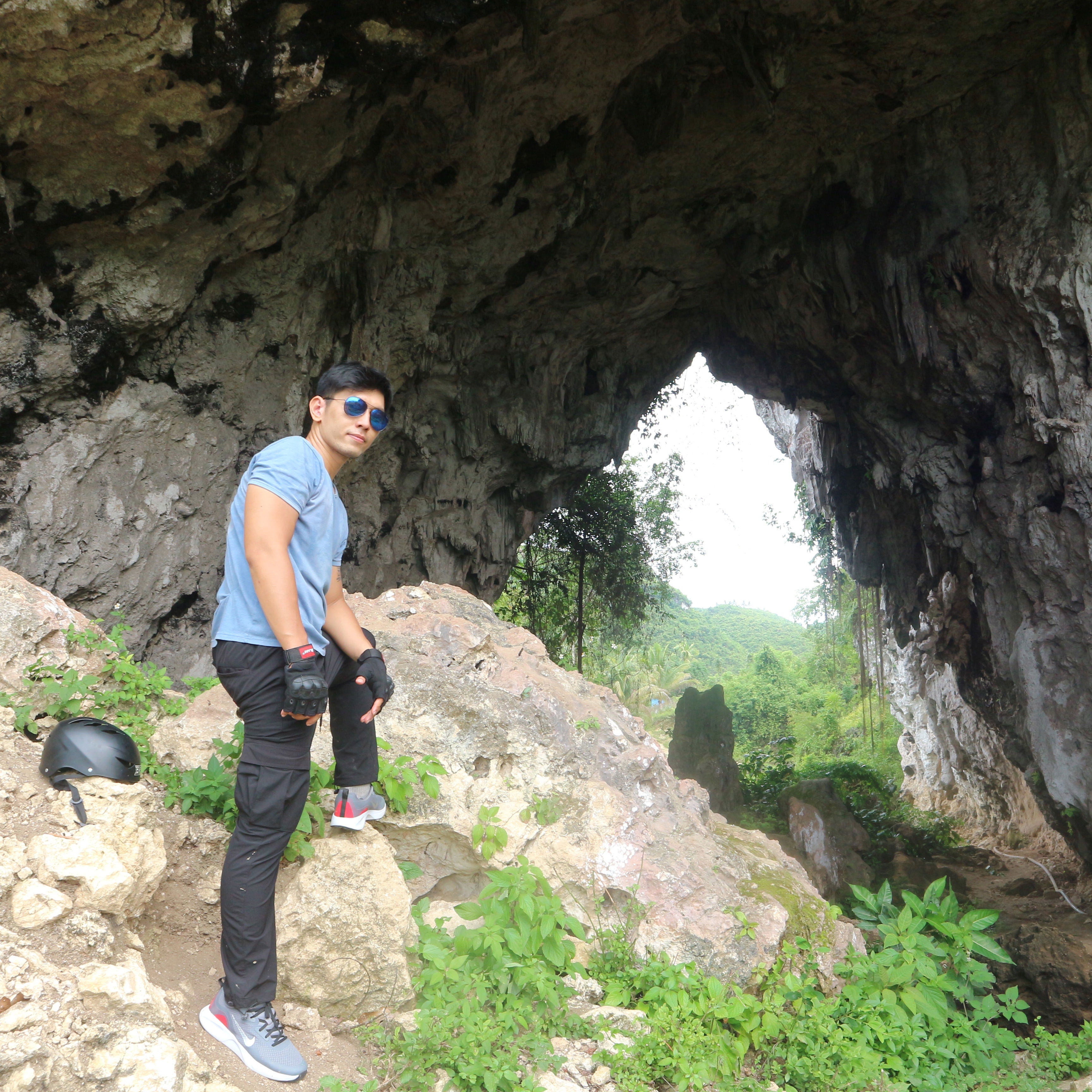 WATCH FULL VIDEO HERE
---
---
If you're up for an extreme activity, surely ATV Adventures in Barili, Cebu is an experience that you shouldn't miss! Right after ATV Adventure, we decided to eat at Cafe' Alfonso which is just adjacent with the place. According to one of the staffs, both are owned by the same person.