Bantayan Island, located at the northernmost tip of Cebu, boasts stunning beaches and eco-tourism sites where you can do sightseeing, swimming, cliff diving, island-hopping, kayaking, and even skydiving. It's a three-hour drive/travel from Cebu City to Hagnaya (depending on the traffic) and another an hour Ferry Boat Ride from Hagnaya Port to Bantayan Island. Aside from being a beach destination, it is also known of its yummy delicacy, "Danggit" (dried fish).
According to Tourism of Bantayan, Bantayan Island got its name from the term, "Bantayan sa Hari" which means Watchtowers of the King. As per history, eighteen watchtowers were built here during the time of the 22nd Governor-General Sebastian Hurtdato de Corcuer when Moro pirates raided the island looking for slaves.
Now that it's away from the glimpse of its past, the island is now one of the top beach destinations of the Philippines be it to locals and foreigners alike.
So, if you are in search for peace with sun and beach vibes away from crowd, better have Bantayan Island on your list and start ticking it off on your book! 😊
Bantayan Island Travel Requirements this Pandemic
Bantayan Island is open to domestic tourists in the Philippines or non-residents of Cebu provided they comply with the travel requirements:
Get your QR-Code issued by the booked Hotel/Accommodation), safe the QR-Code on your phone or print it out.
Bring a Valid ID or Passport
Book a Round Trip shipping or airline ticket
Pay the terminal and ecological fee at the port of arrival
Santa Fe Online Tourist Registration prior to your arrival
For tourists outside Cebu Province: Valid Medical Certificate (issued by a reputable doctor and within seven (7) days prior to travel date)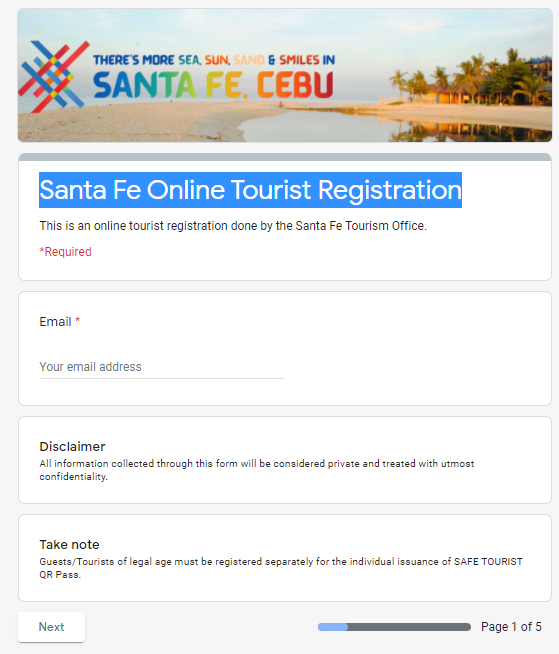 We reached the North Bus Terminal at exactly 5AM. We opted for the airconditioned bus that would stop at Hagnaya Port. Below are the bus rates you can choose from:
206 Php - Non-airconditioned Bus
245 Php - Airconditioned Bus
285 Php - Airconditioned Bus straight to Bantayan Proper
We arrived at exactly 8:49 AM in Hagnaya. That was smooth. It's really better to travel during dawn if via Bus so to avoid traffic and crowd.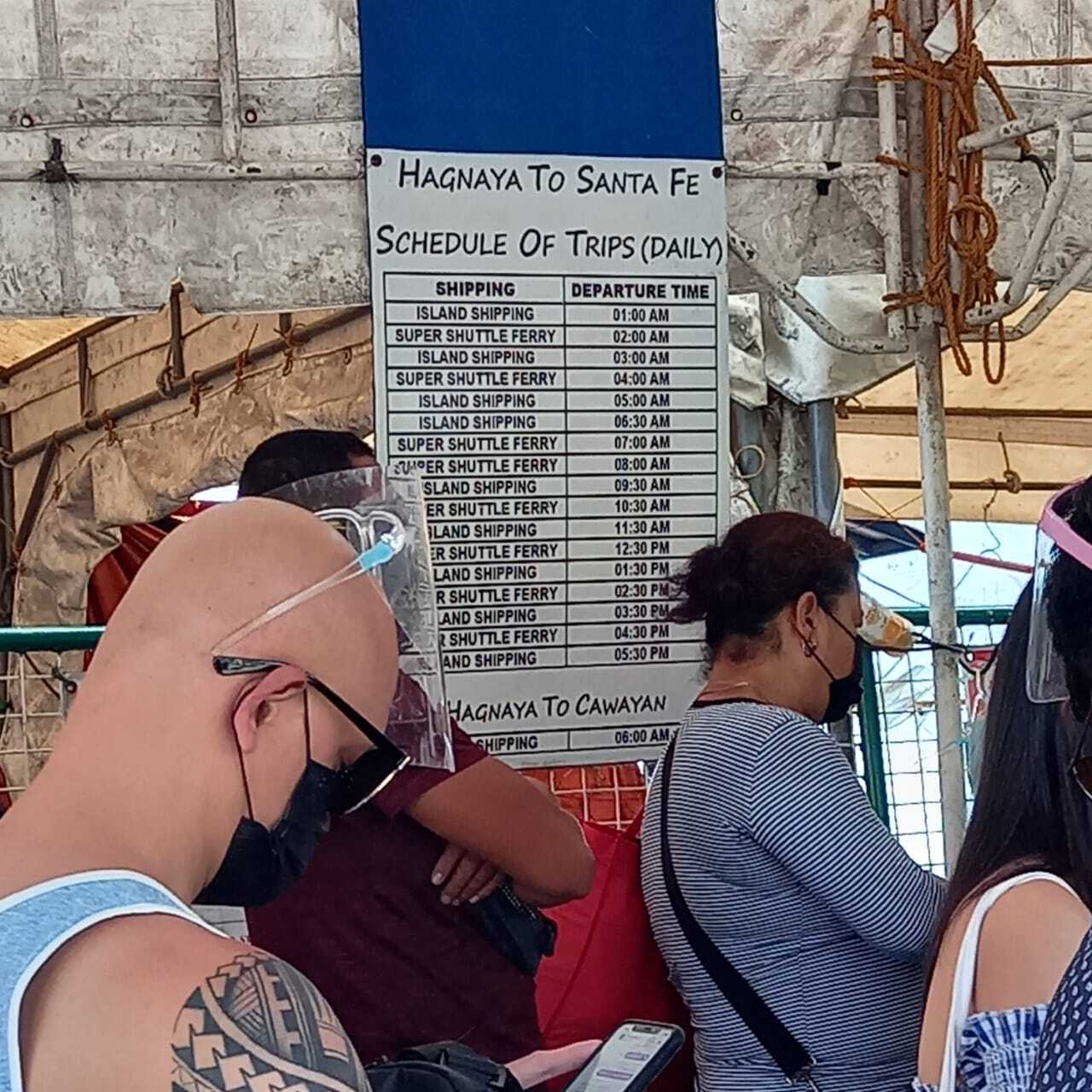 The Ferry Boat going to Santa Fee is 185 Php + 5 Php Terminal Fee and another 30 Php Ecological Fee once you reach the island proper.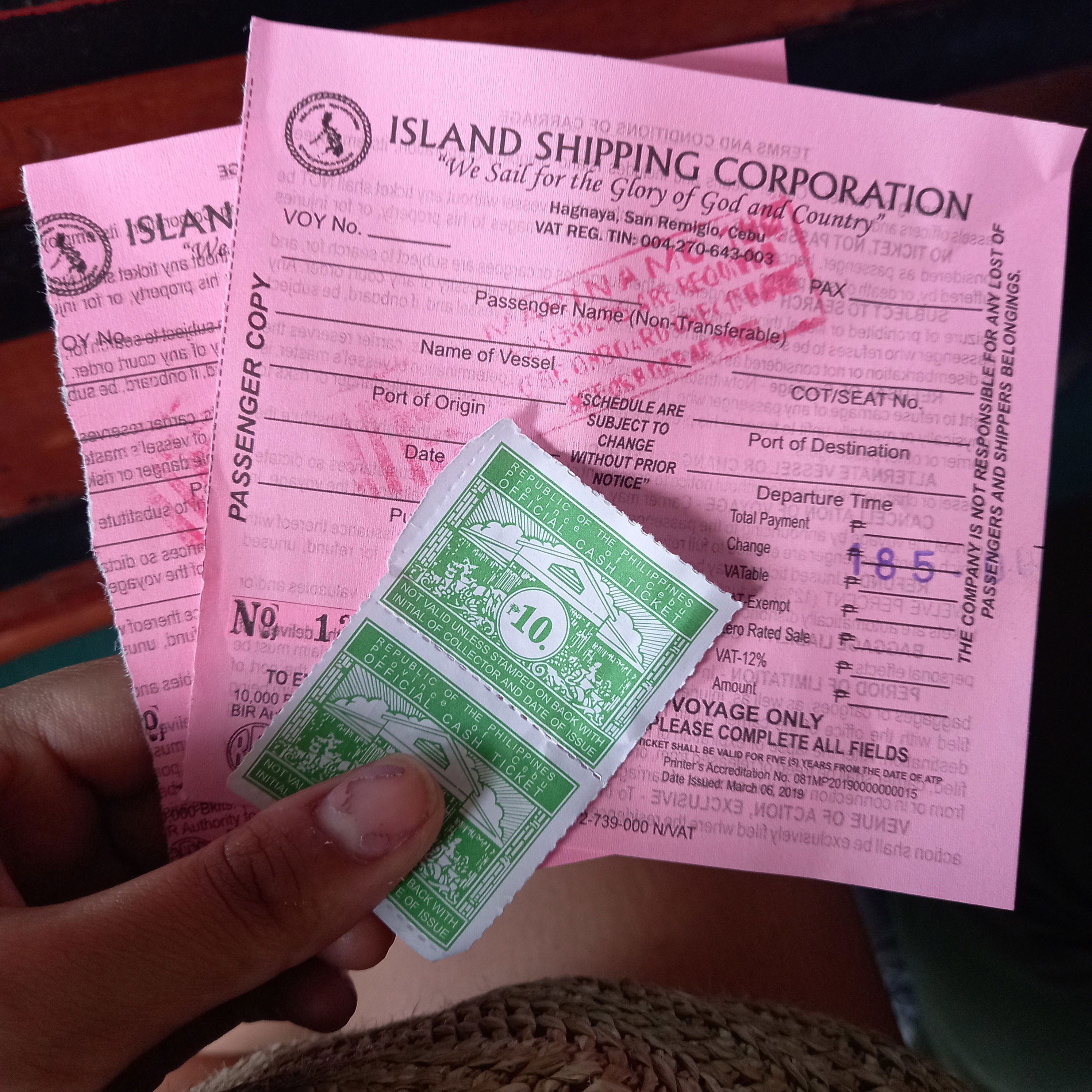 12:23 PM, we reached Santa Fe finally! :)
There are only motorbikes, tricycles and boats around Bantayan island to bring you from one place to another. We rented a motorcycle for 300 Php and 50 Php for the Helmets for 24 hours. If you want, you do have the option to have the tricycle tour which is around 400 Php - 600 Php depending on your agreement with the owner.
It was 2nd week of April when we went there which also happened to be weekend and peak season. Lots of tourists. Getting motorcycle to be rented was quite exhausting. We waited for about almost an hour before we got one.
If you know someone in the island, better to contact them for the motorcycle rental prior to your arrival. Or you can even ask your hotel/accommodation if they know where to rent one. Most of the time, they can help you with that. 😉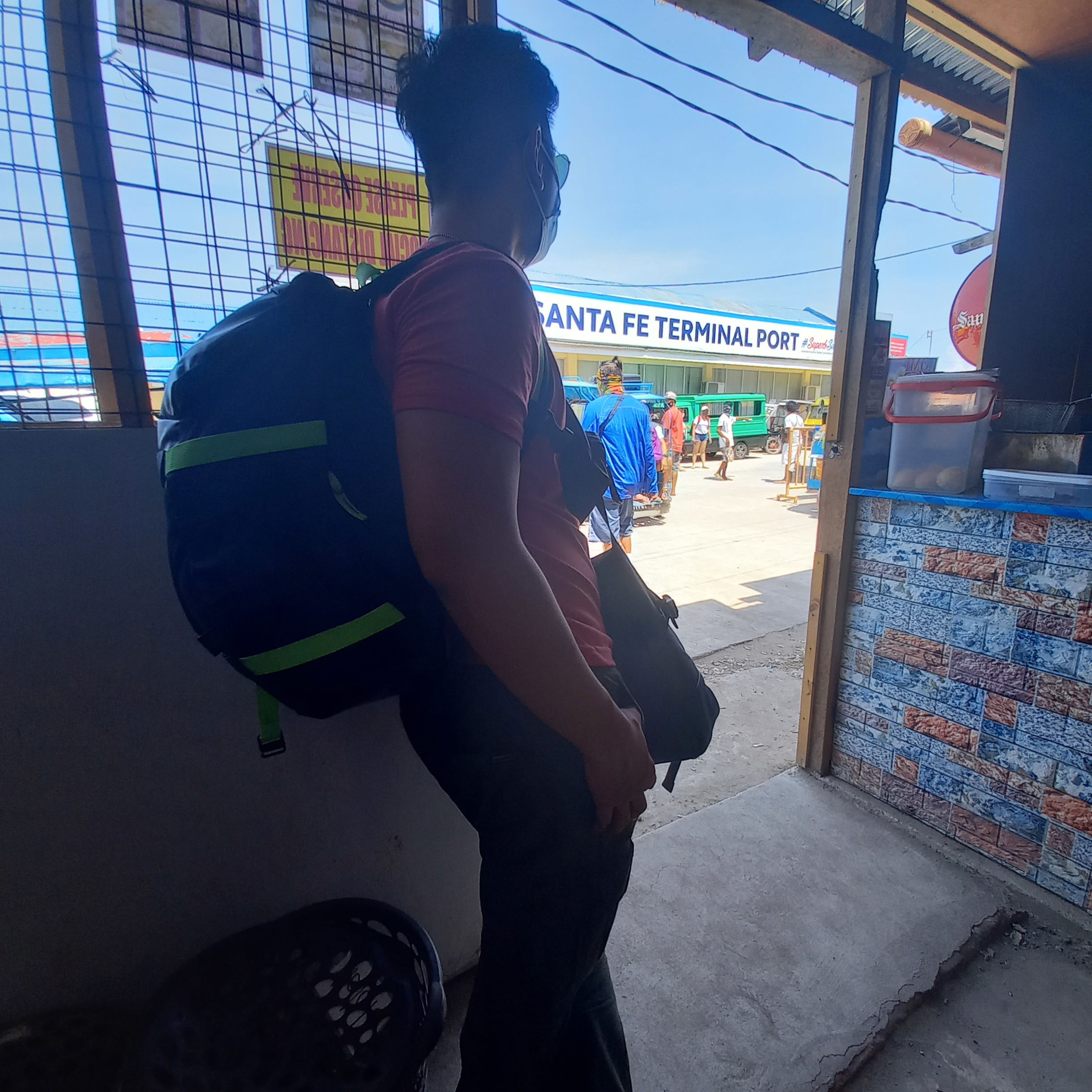 Bring enough cash too. The island only has two ATM machines and they usually run out cash during the day.
We booked our accommodation via Agoda. We stayed at La Playa Estrella on our first day. The place is nice and clean. What I like the most is it's less crowded, very spacious. White sand beach. Chill and cool beach breeze especially during night time. They have the garden area, play area (which is perfect if you have kids), and louge/bar area which is so cozy during night. Perfect for dinner date set-up. Very peaceful beach ambience.
It's really a nice place but I don't totally get the Necklace Air purifier (to be worn within the premises of the resort) that they required us to rent for 150 Php each. We noticed that we are the only ones wearing those inside the resort. Plus the fact that they are also accepting people outside who simply would like to take their dinner in the place without even wearing the said air purifier.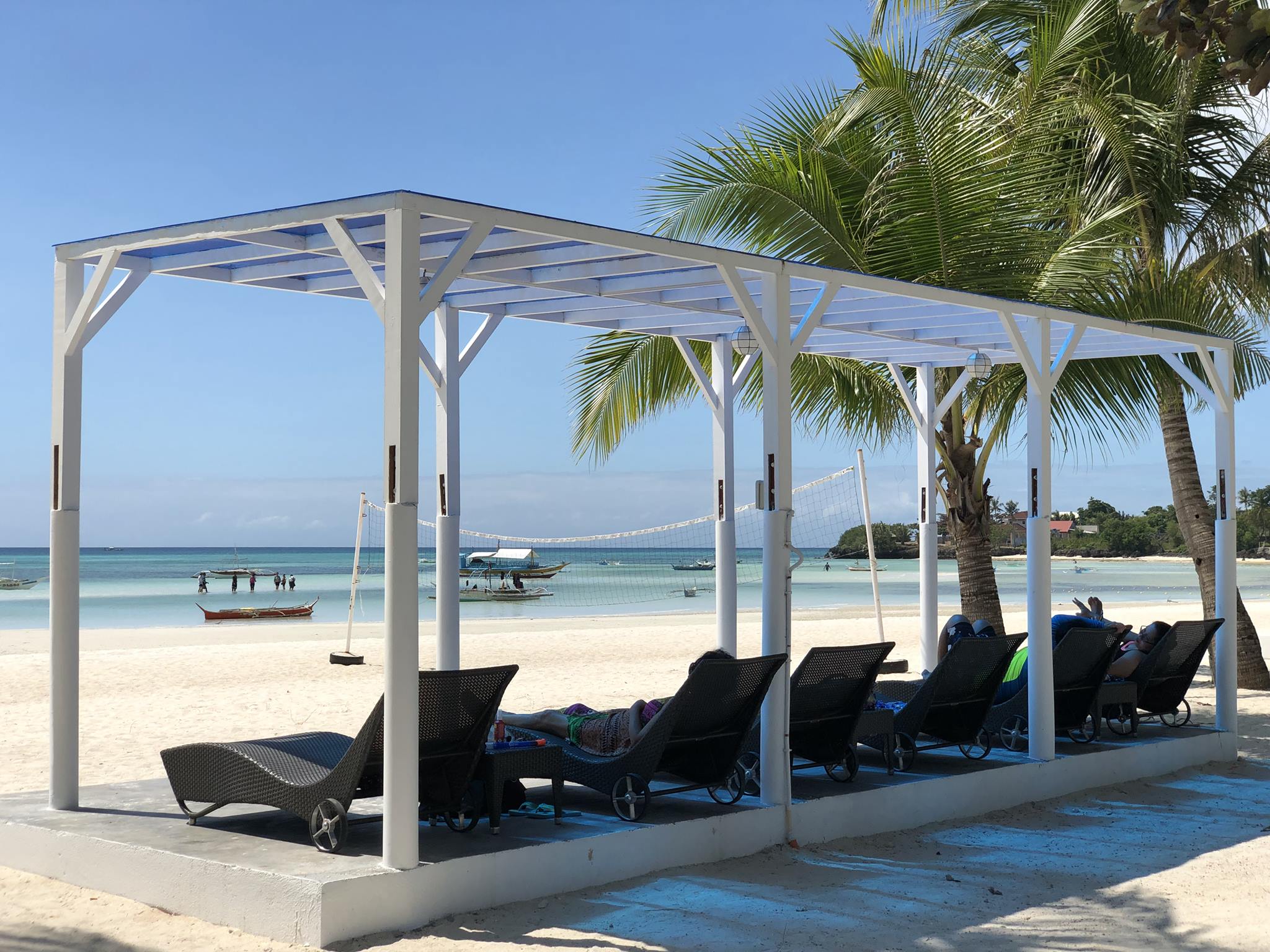 Check-in time is 2 PM. After we settled down our things, we decided to take our lunch. We found Thai-Phoon Restaurant. From its name, they are offering Thai-food and I can say, they have the best Pad Thai in the town. Better check them out! :)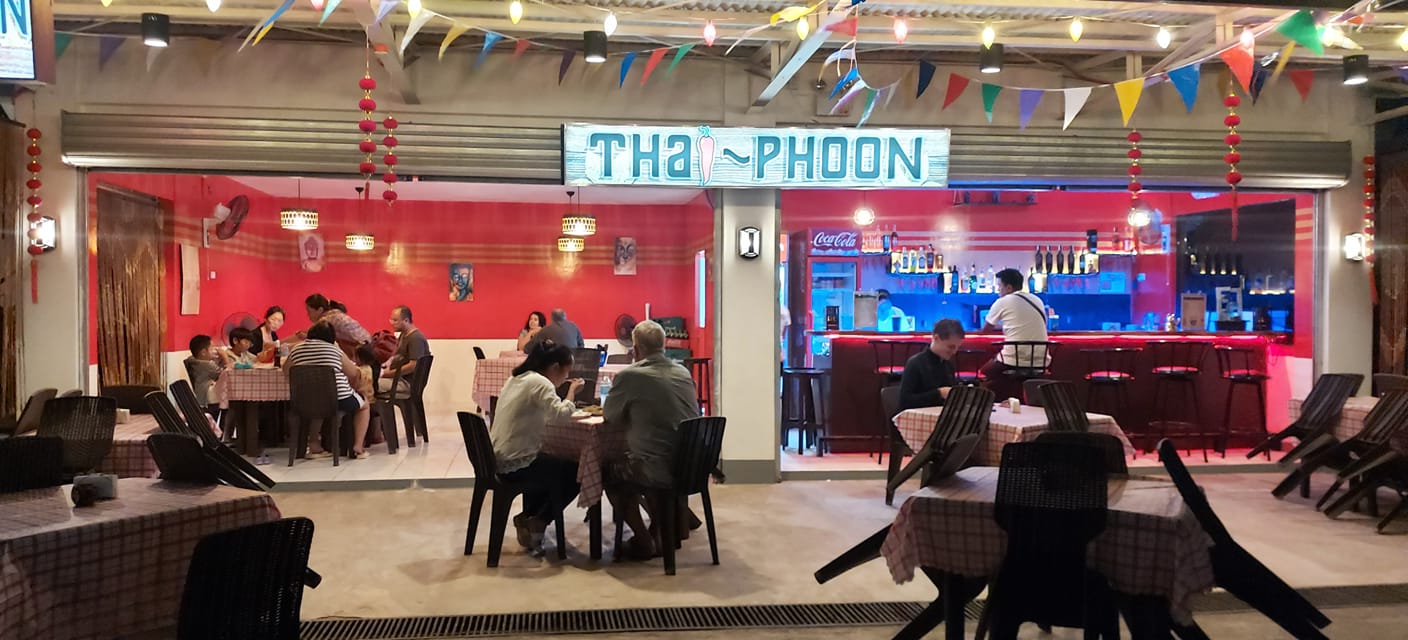 You can easily locate them via Google Map or Waze as it's the only restaurant in Bantayan whose main offerings are Thai-foods.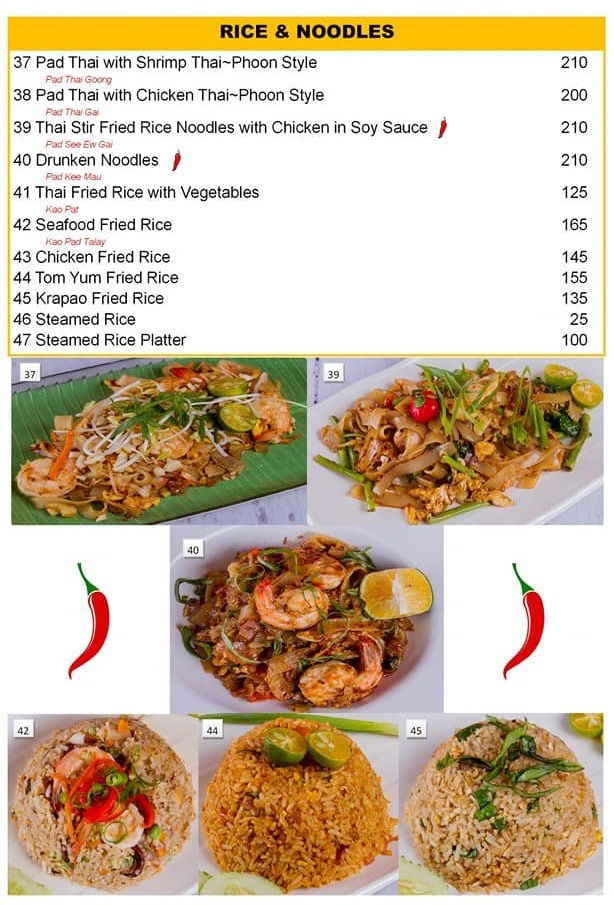 After our lunch, we planned out to visit the famous Omagieca Obo-ob Mangrove Garden, German Ruin and Cliff, and then the Paradise Beach for the sunset watching.
DAY 1: Touring Around
1.) Omagieca Obo-ob Mangrove Garden & Eco Park
It's a Mangrove Forest which serves as breeding ground of different species of fish. Located at Barangay Obo-ob Sta. Fe Bantayan Island, you can explore it foot, boat or kayak. The Eco-Park has a bamboo walkway through the mangroves which makes for a refreshing stroll with insta-worthy-photo places to take shots with.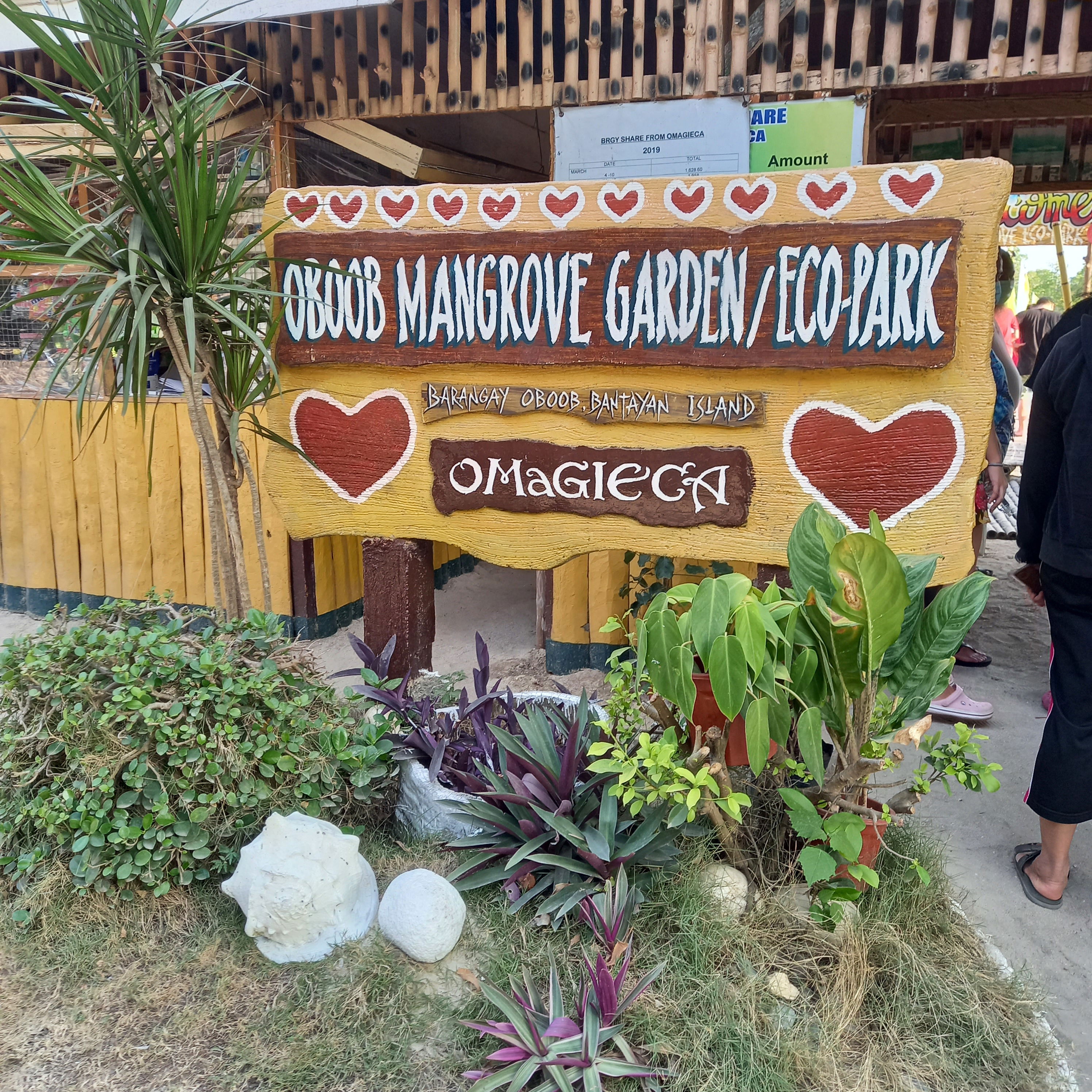 It took time for us to locate the place as always. It was already 3PM when we arrived at the place! It is open from 6 AM to 6 PM daily. They also have their restaurant which is open from 9 AM to 8 PM.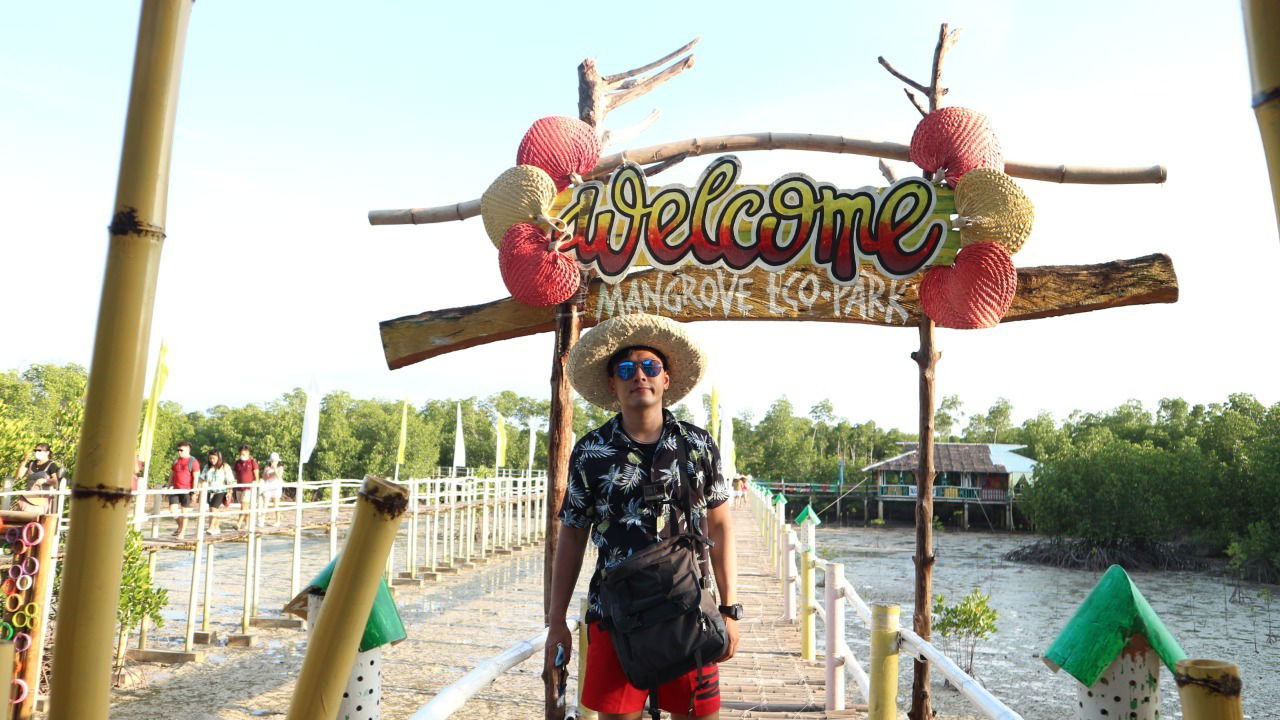 Entrance Fee (Adult) Php 50.00
Entrance Fee (Students and child) Php 20.00
If you want to explore the place via Kayak or Boat:
Kayaking - Php 150.00
Boating - Php 350.00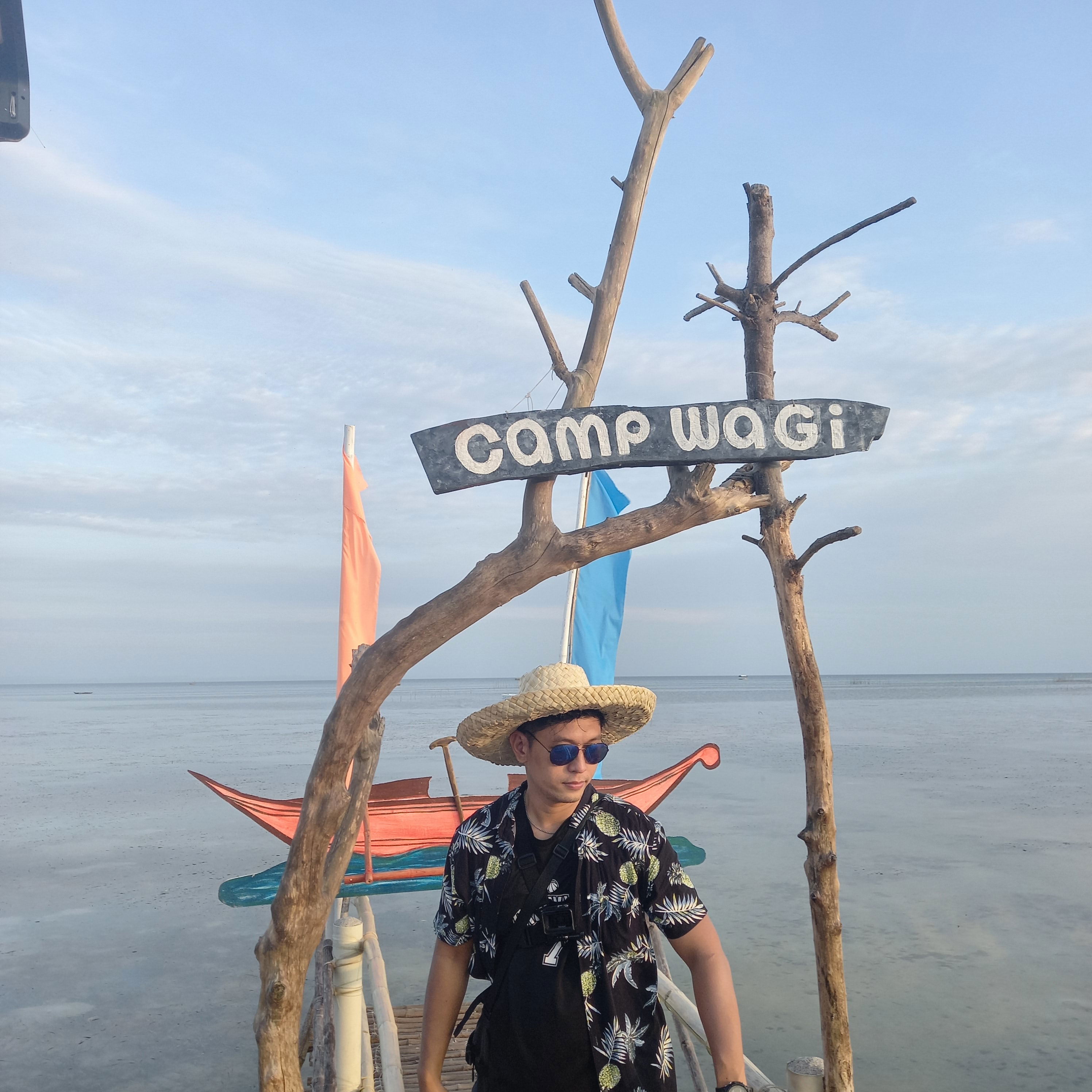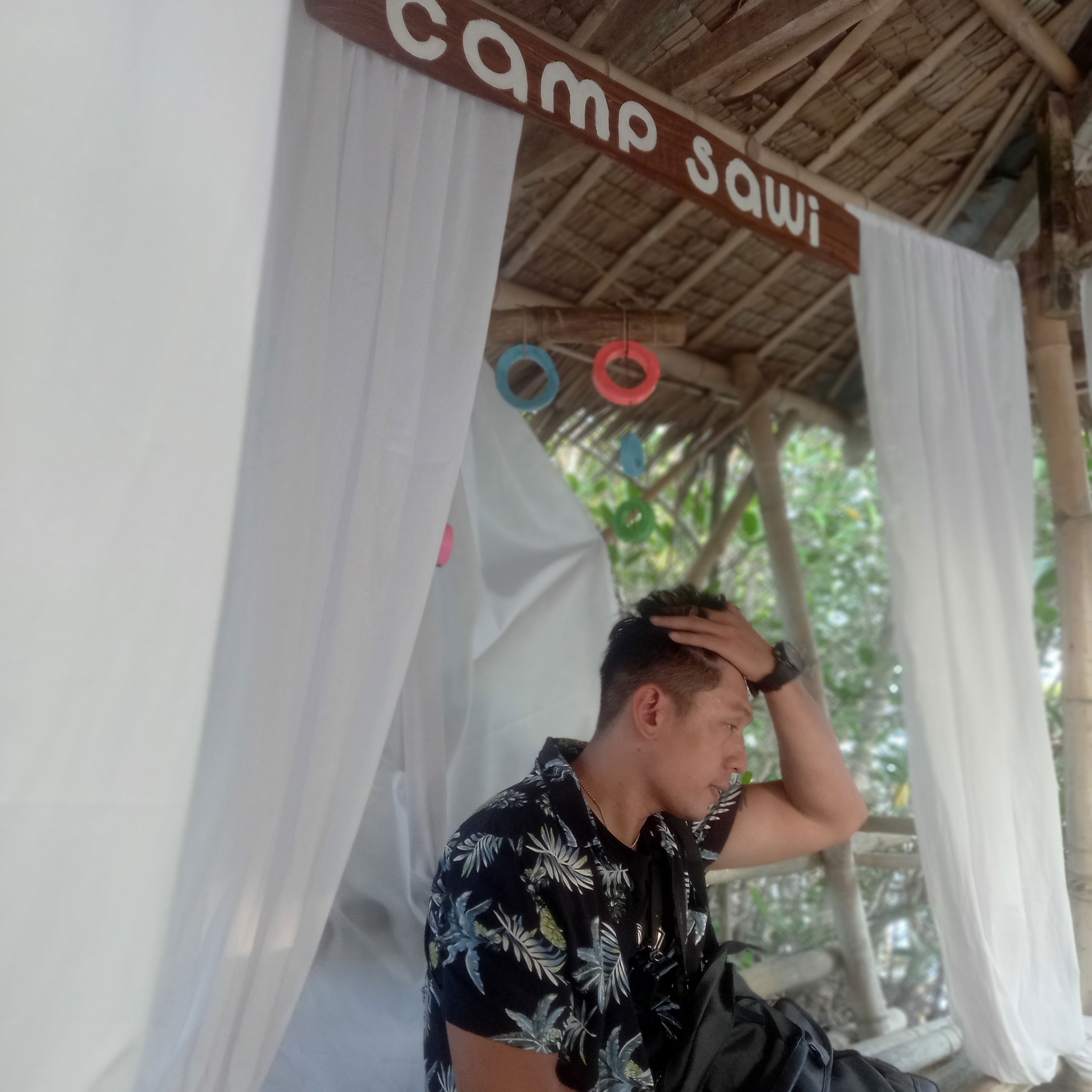 2.) German Ruin and Cliff Diving
According to people in Bantayan, there was a German man back in the 90's who built this house but just left because of unknown issues. Since then it more and more became a ruin with a mysterious saga.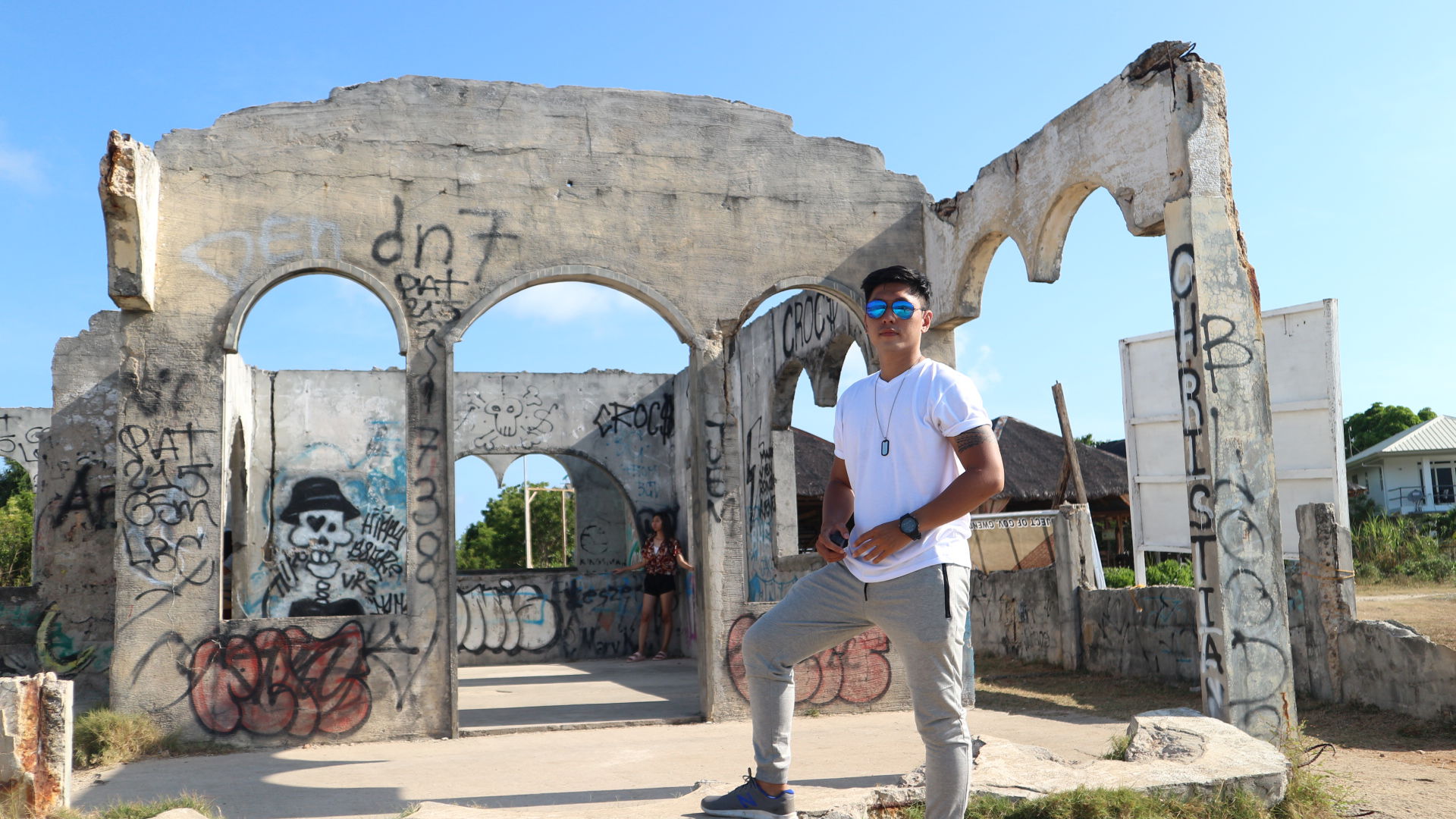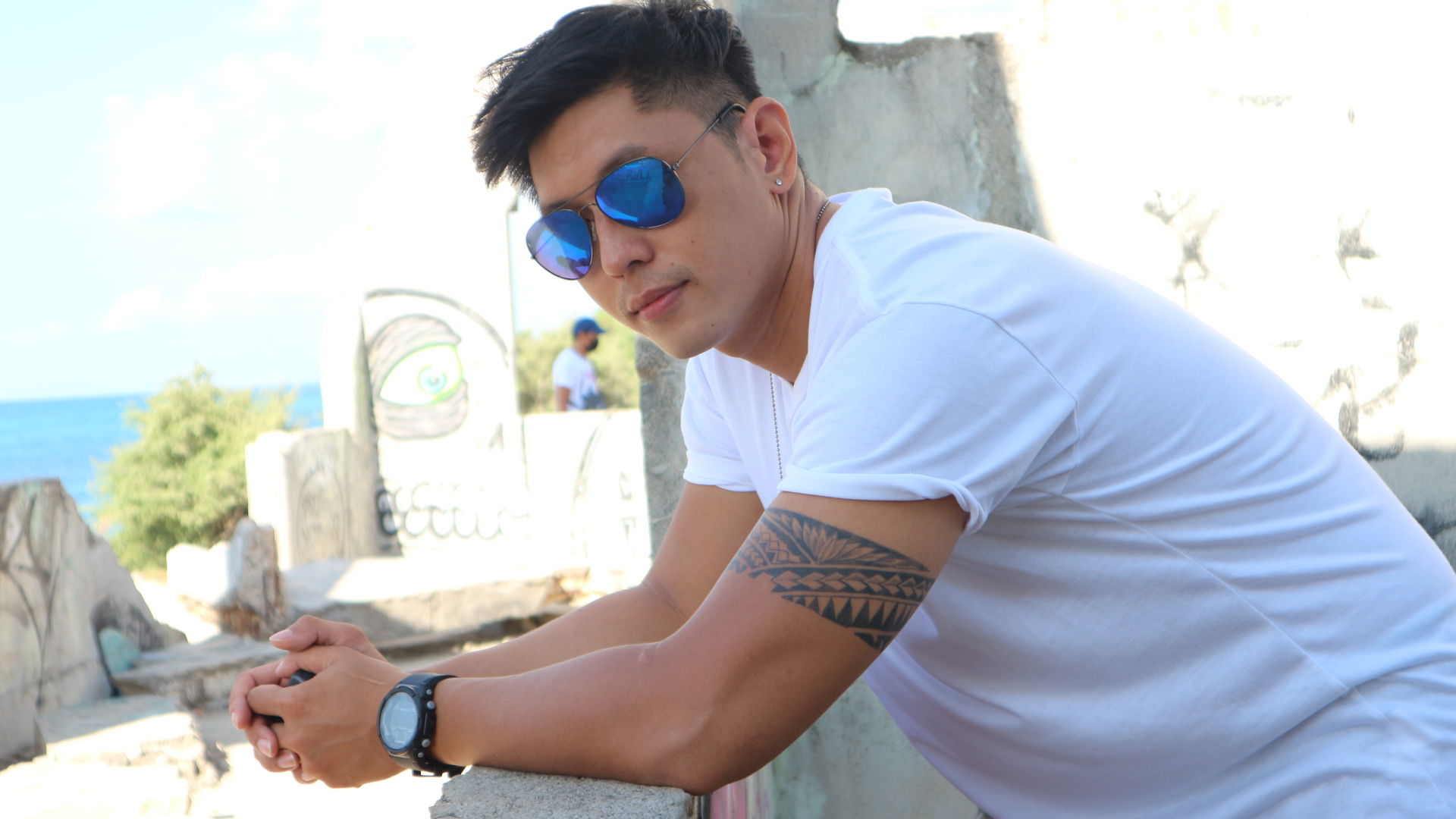 We arrived at the place around 5PM after touring the Mangrove Garden and Eco-Park. It was getting dark already. So instead of taking some photos, we just enjoyed watching the place and the people camping beside the cliff on our first day and swam in Paradise Beach. We just came back here on our third day to realize our picture taking galore! LOL! 😁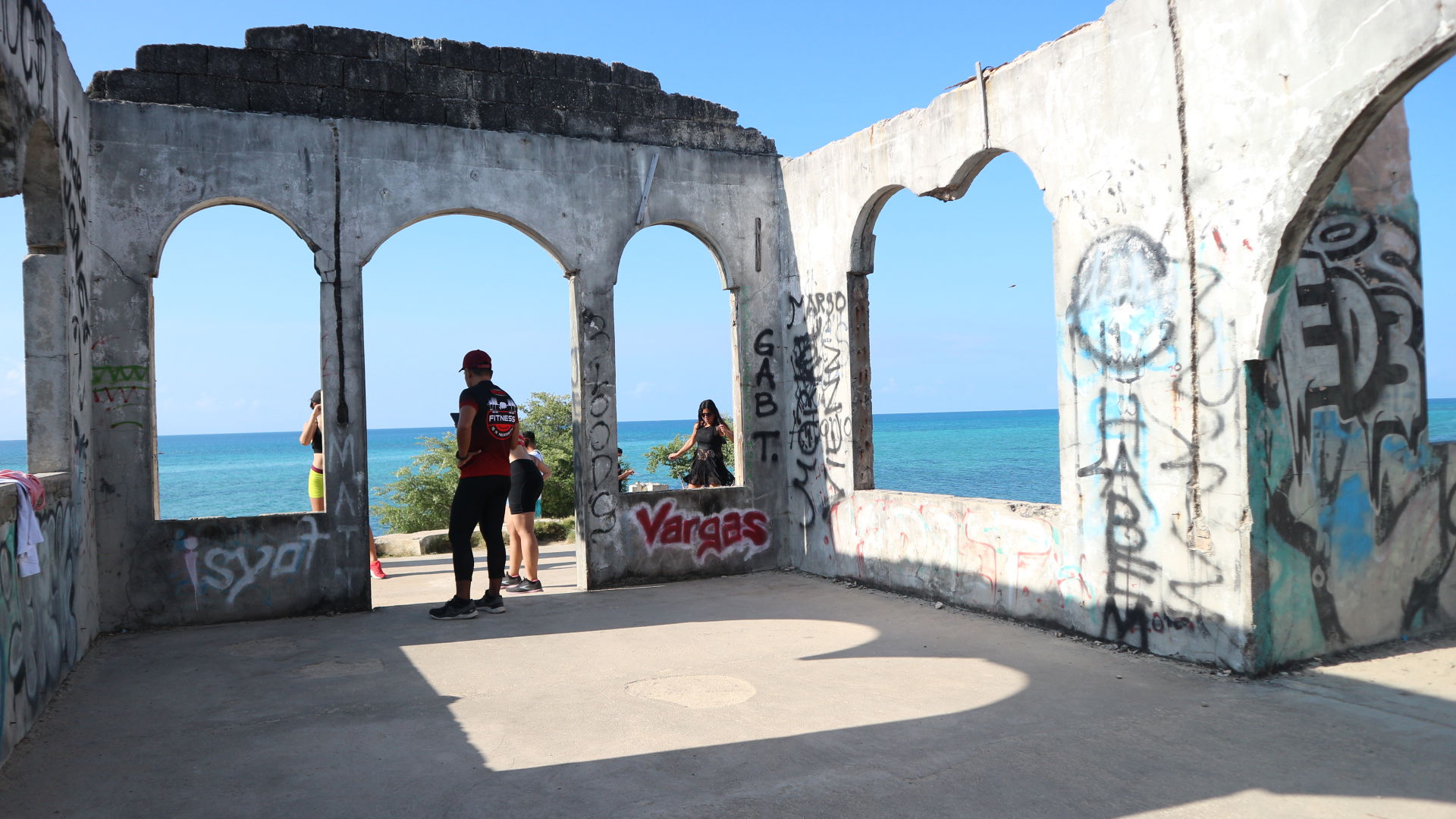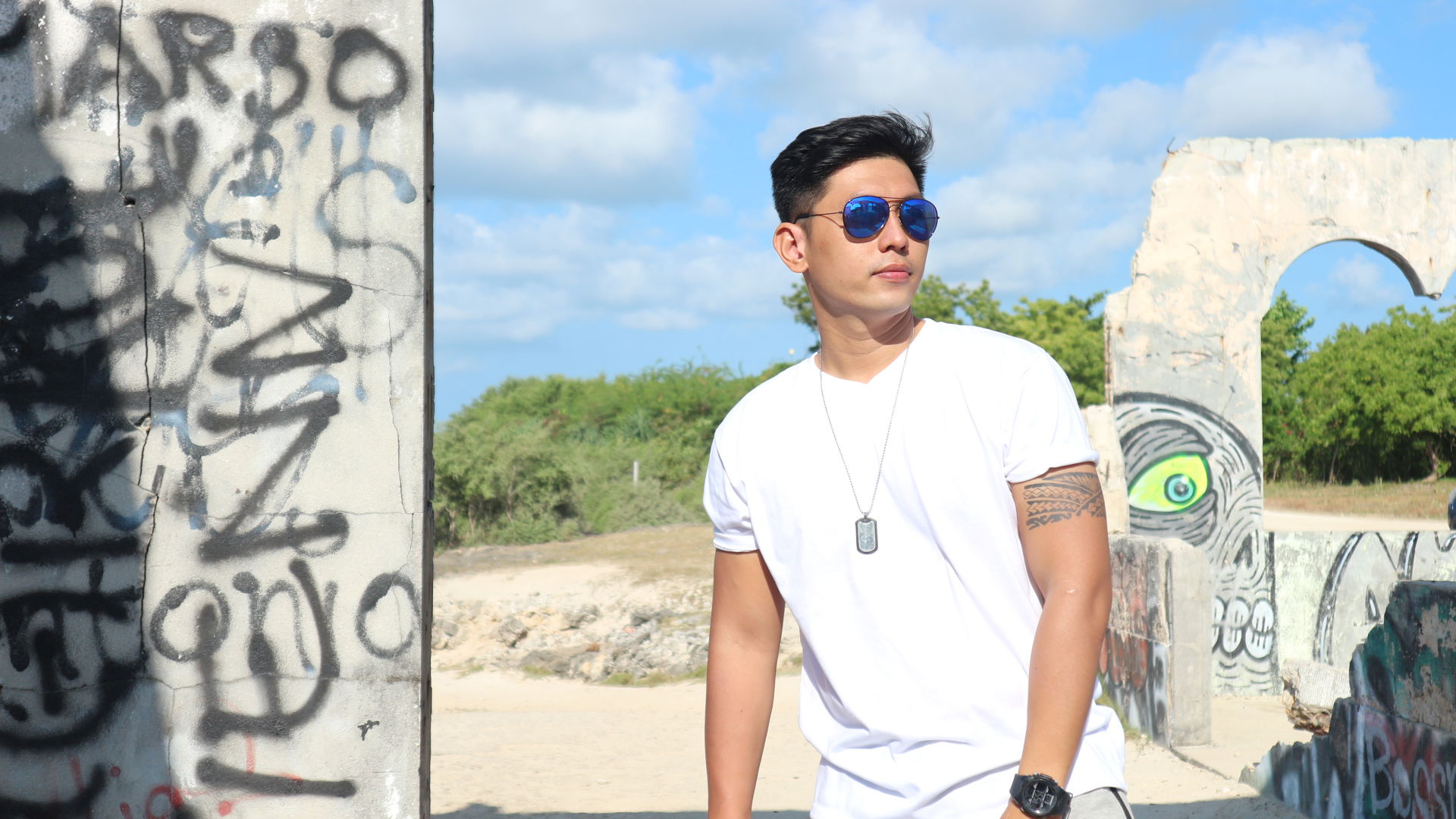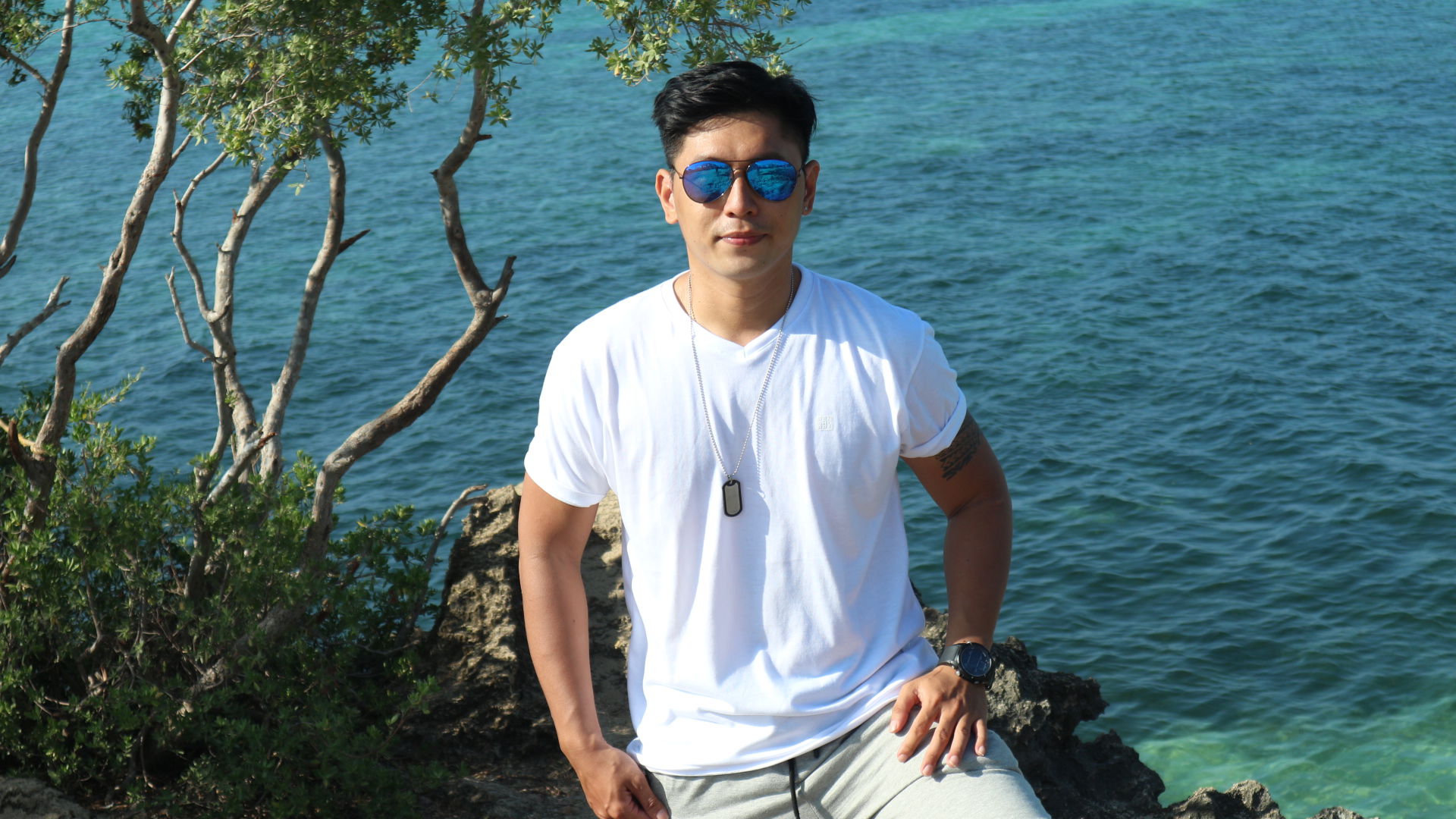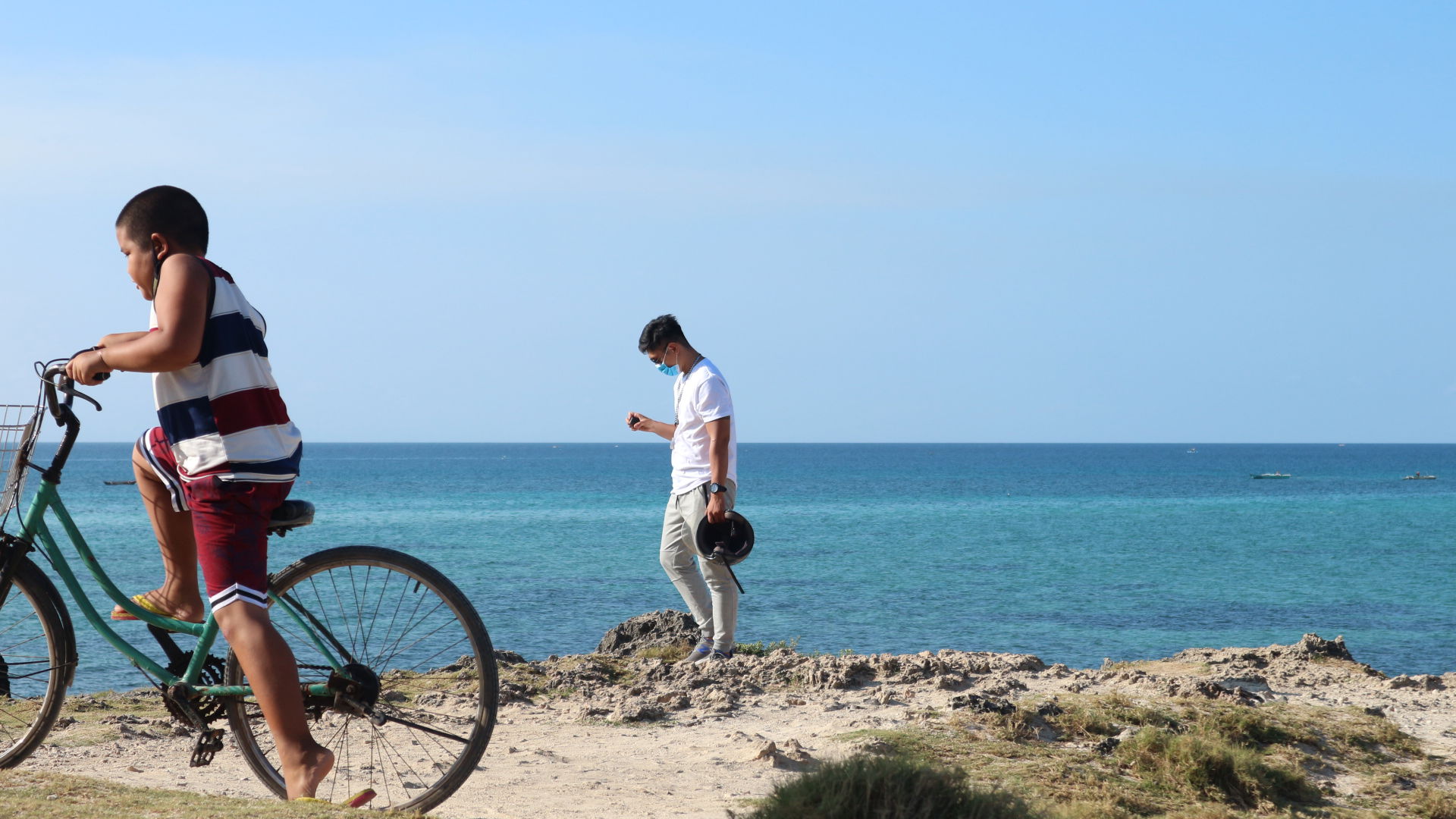 3.) Sandira/Paradise Beach
It's one of the most popular resorts in Bantayan Island. It's a secluded strip of white sand perfect for sunbathing, swimming, rewinding, and total relaxation. It's best spot if you would like to watch sunset in the island. The beach has perfect sand and a gentle slope in to the water for nice late afternoon fun. It's also a perfect spots to take lovely and beach-bum photos.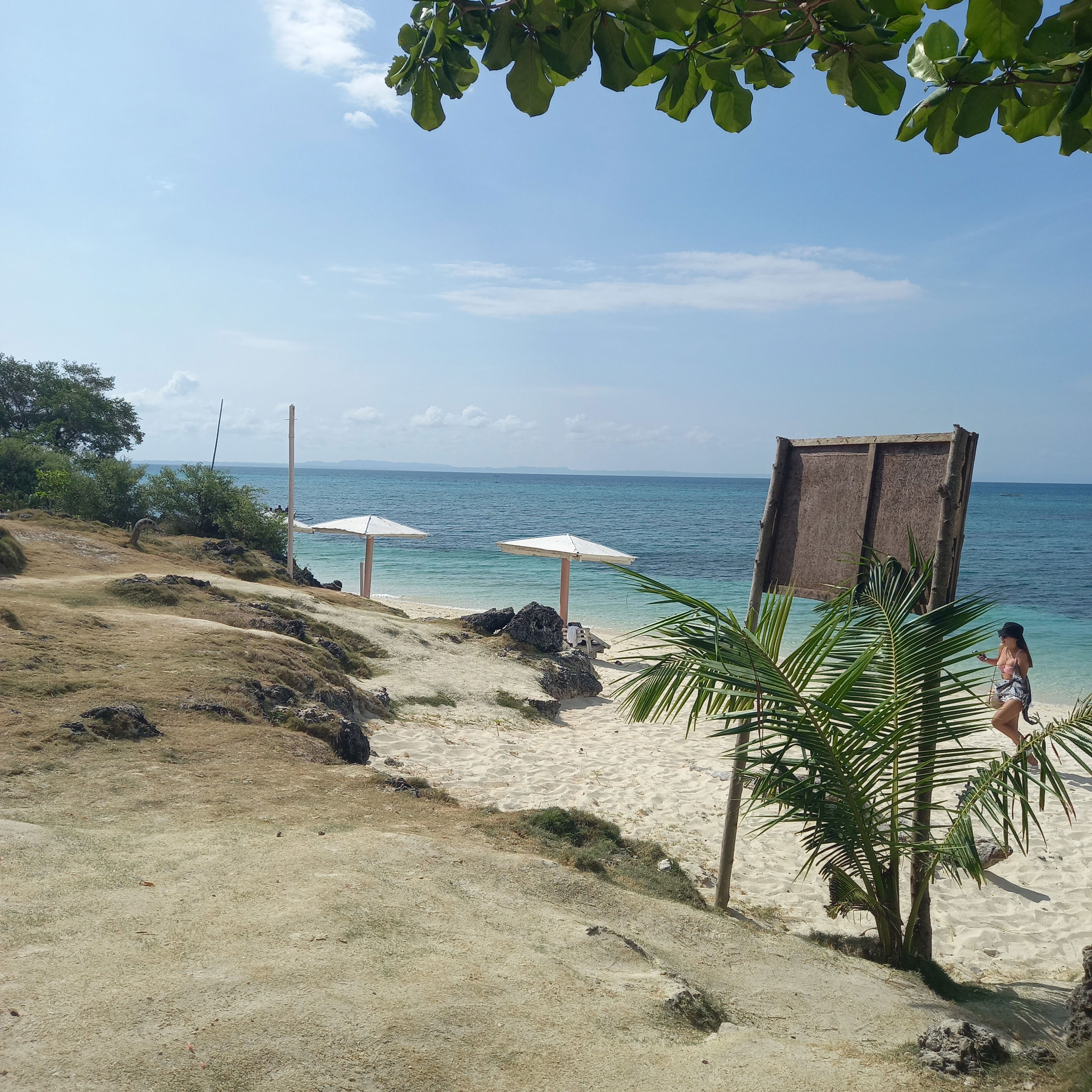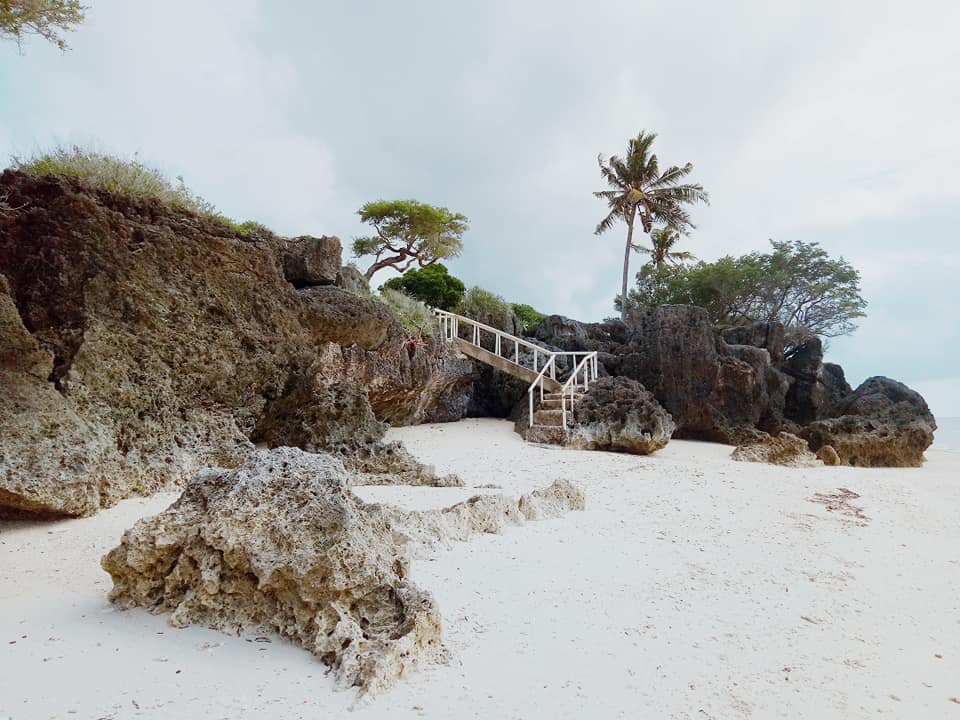 There is a small tourist office where you will have to pay the 50 pesos entrance fee before continuing down to the beach. The beach is open from 9 AM to 5 PM.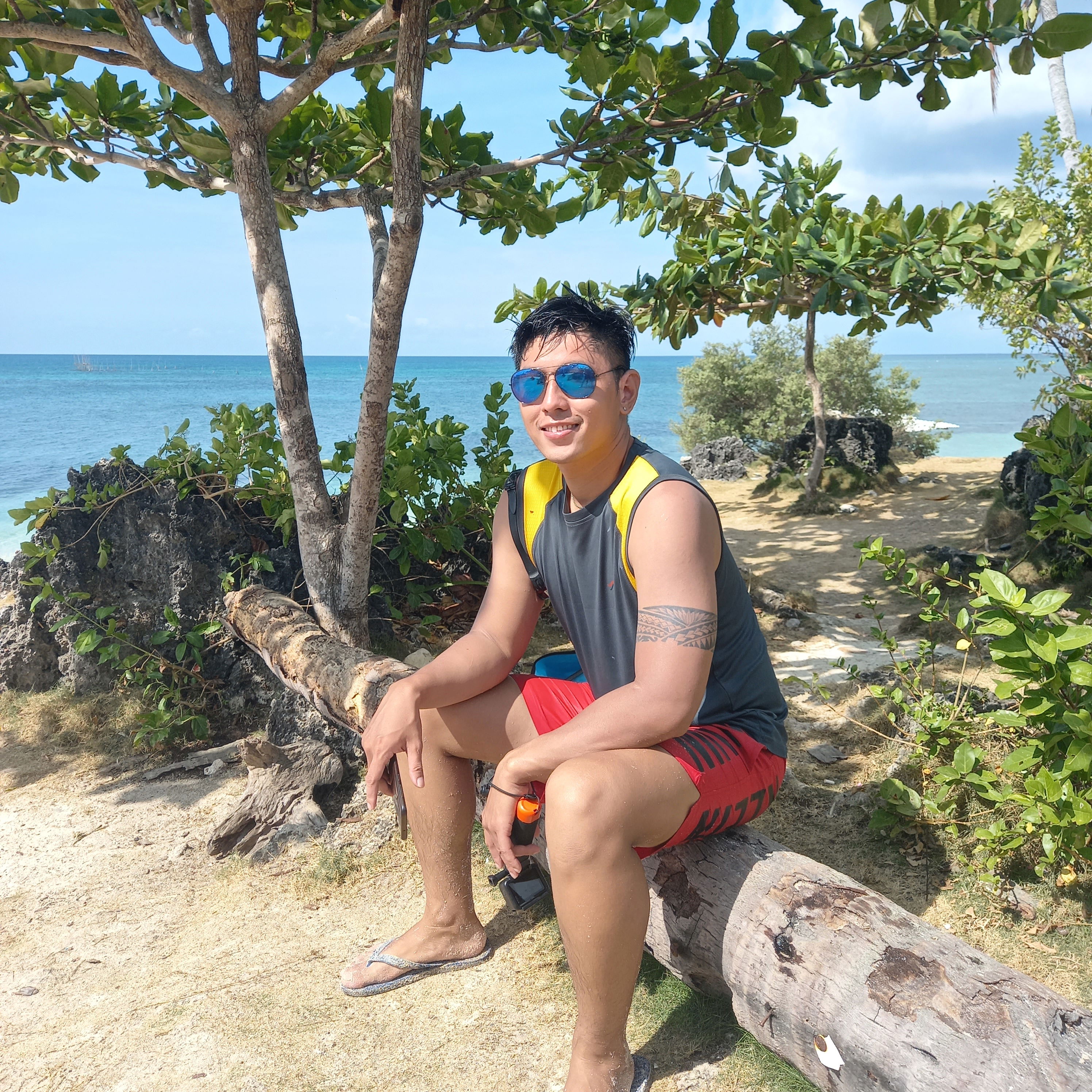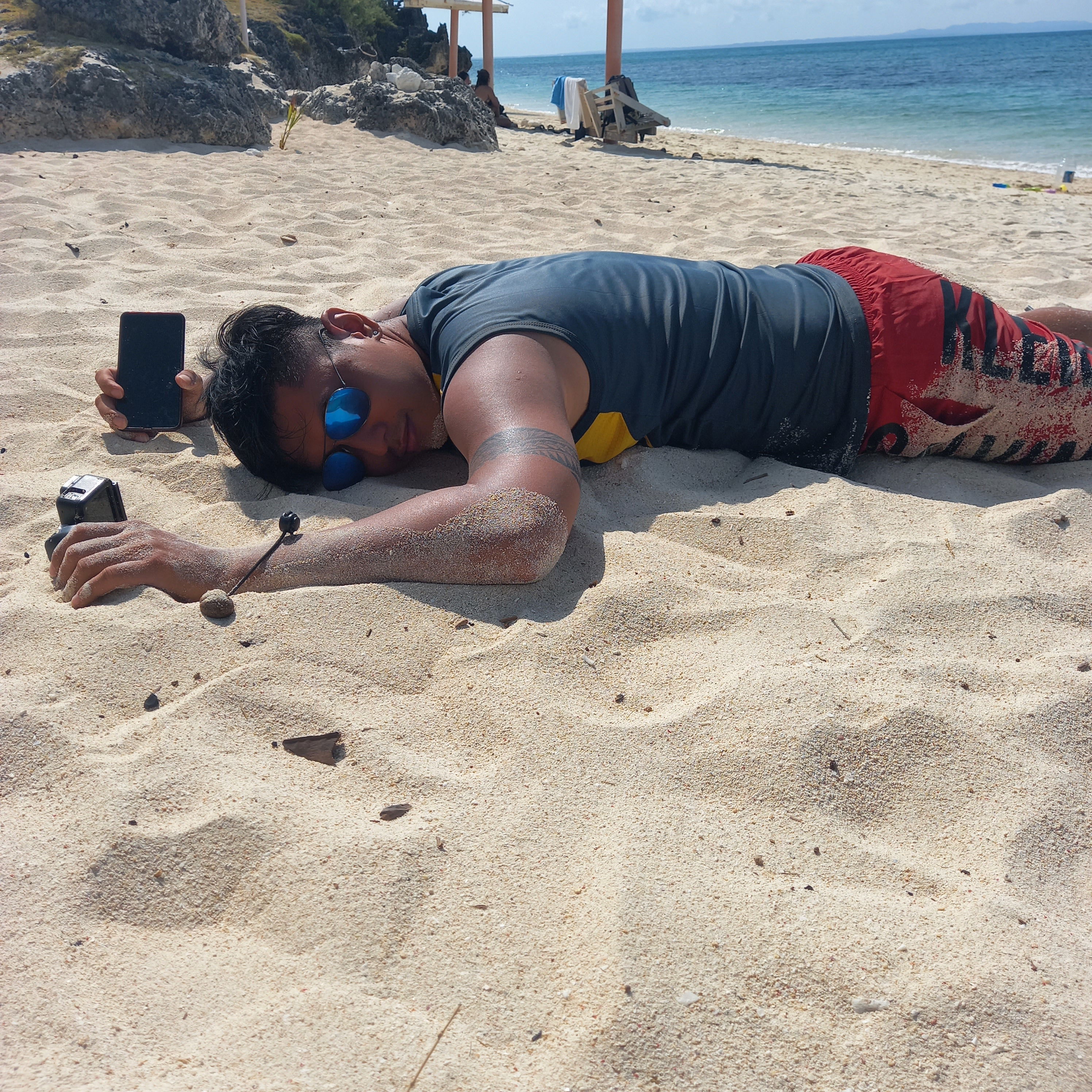 DAY 2: Swimming at La Playa Estrella Beach Resort + Virgin Island
On our second day, we woke up early to go for a swimming in La Playa Estrella and just simply relax and savor the beauty of white sand, summer breeze and blue water and sky.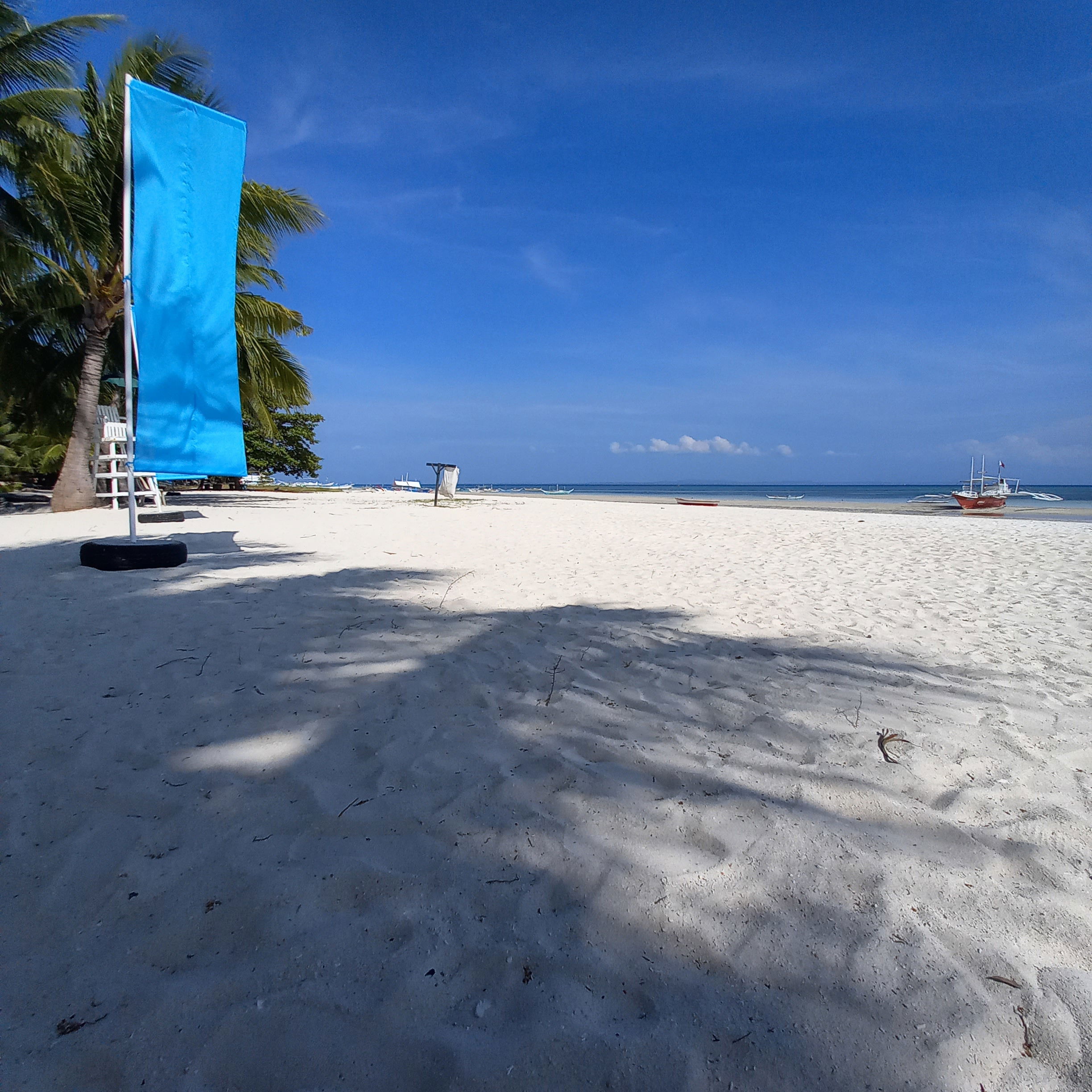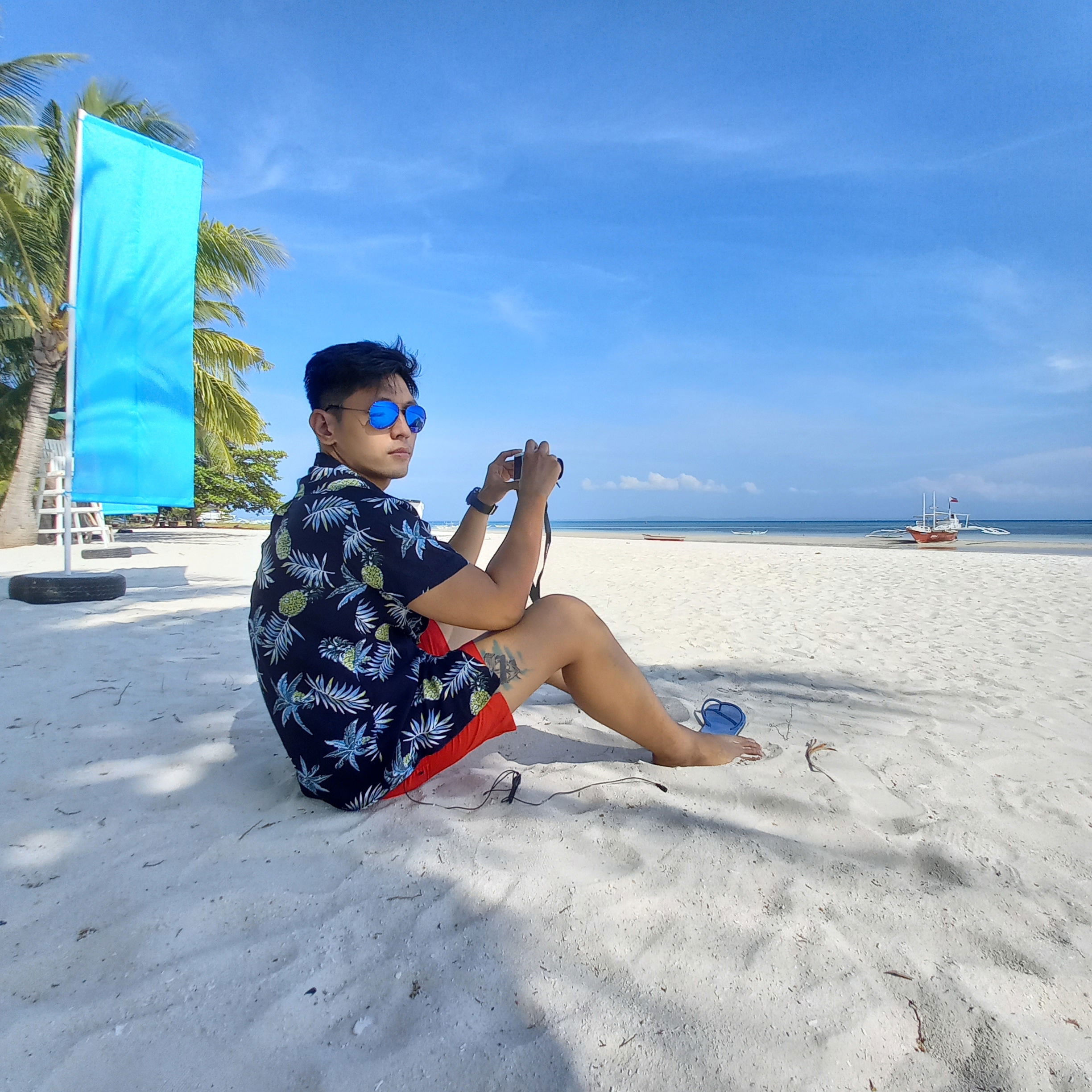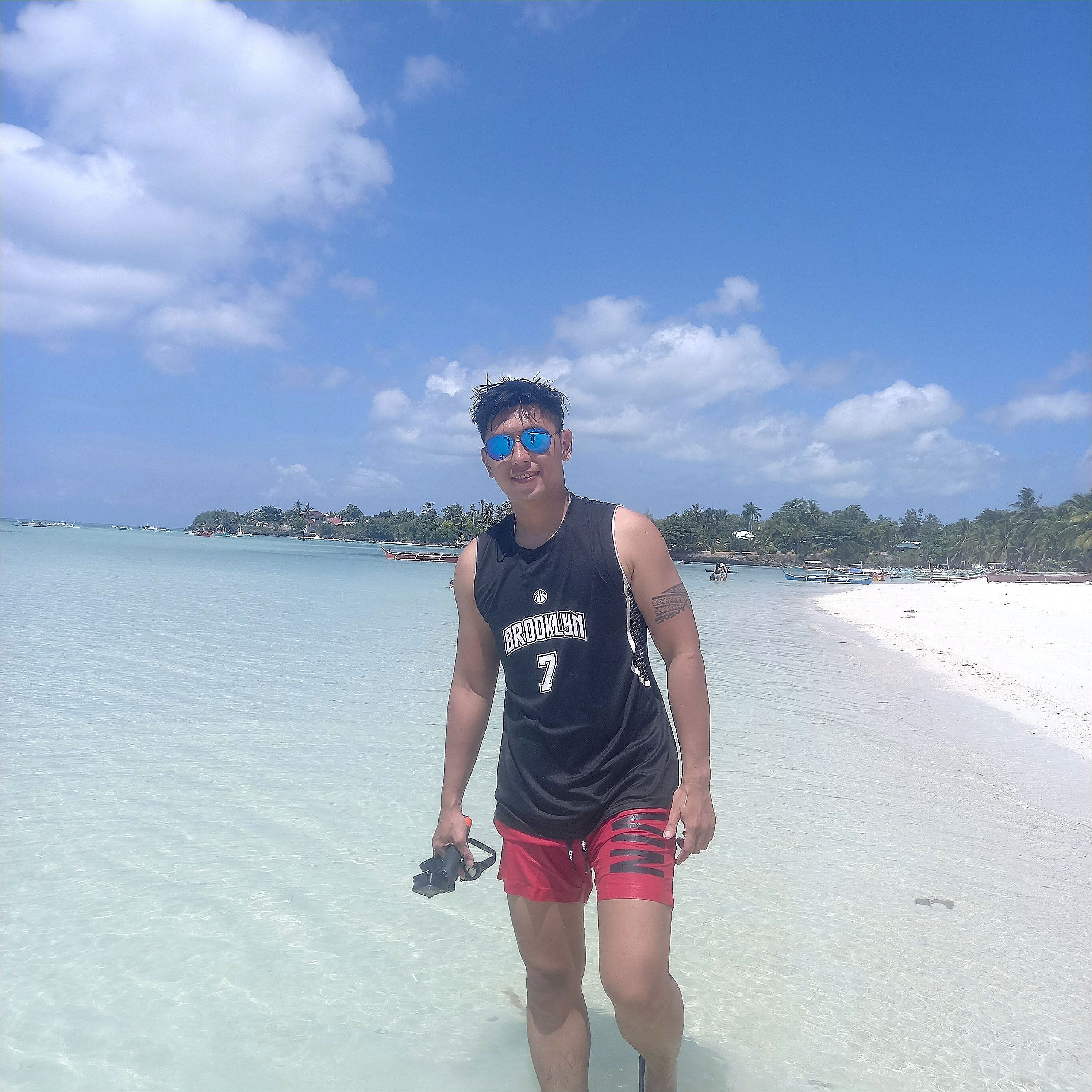 We finished swimming around 10 AM and decided to head back to our room to change and arrange our belongings. We checked out at 12PM and checked-in to our next hotel accommodation.
Carls Island Inn

Right after we checked out from La Playa Estrella, we headed immediately to our next hotel which is Carls Island Inn.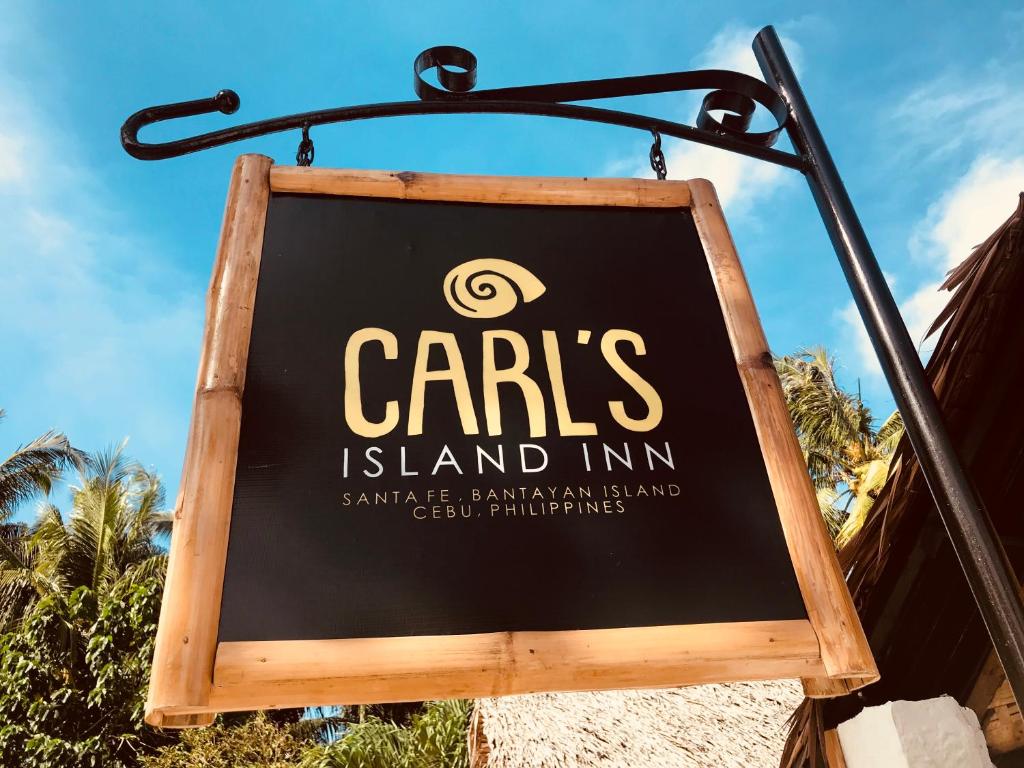 Between the two accomoditions, I love Carls Island Inn more. It's more affordable, though they don't have their own shoreline, it's not far away from the beach. The owner and staffs were very friendly and accomodating.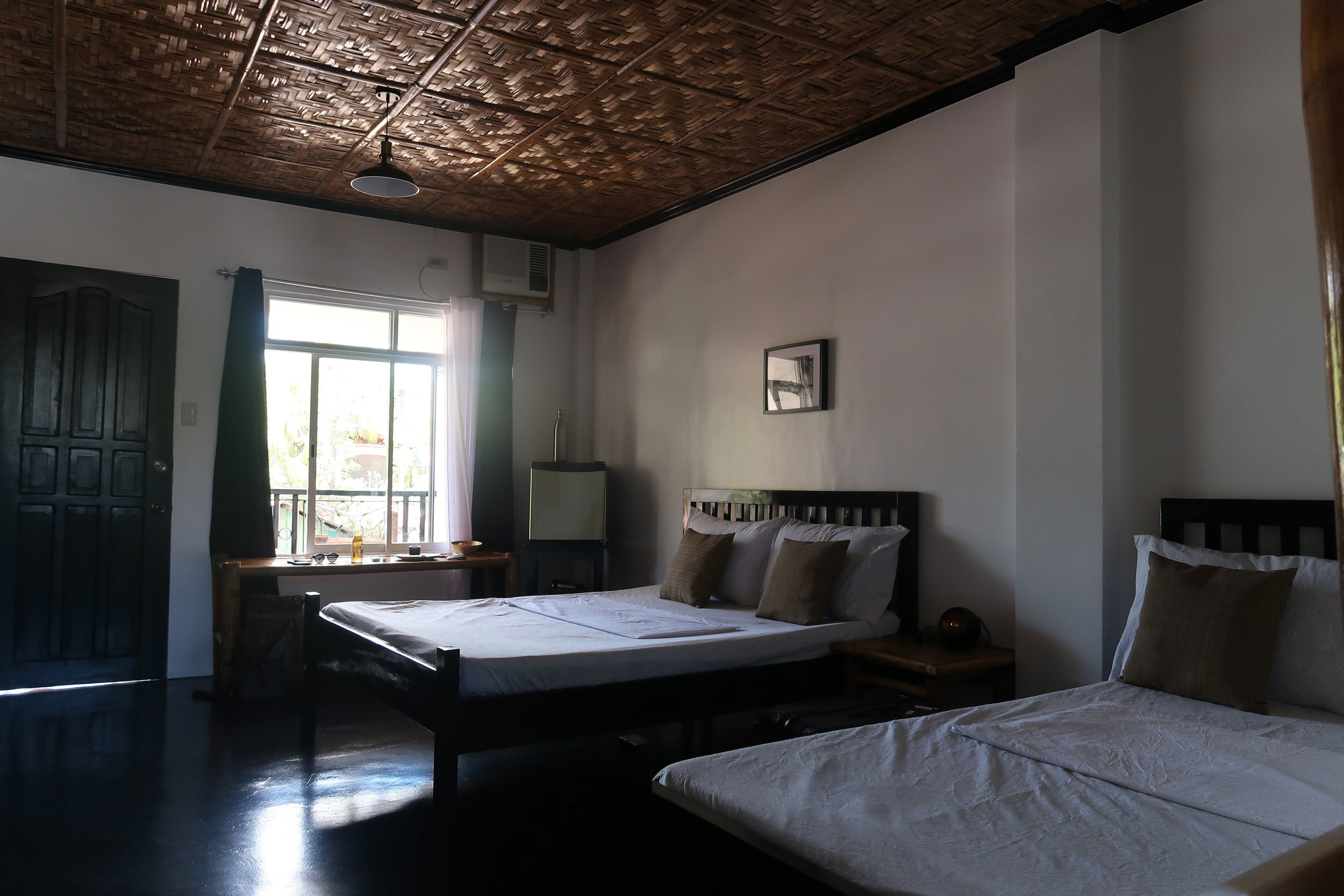 The room itself is so cozy and very clean. It has a mini ref and TV plus a superb complementary breakfast. The internet is not quite that strong but it doesn't matter as we bonded more and just sharing and talking with each other which I like the most.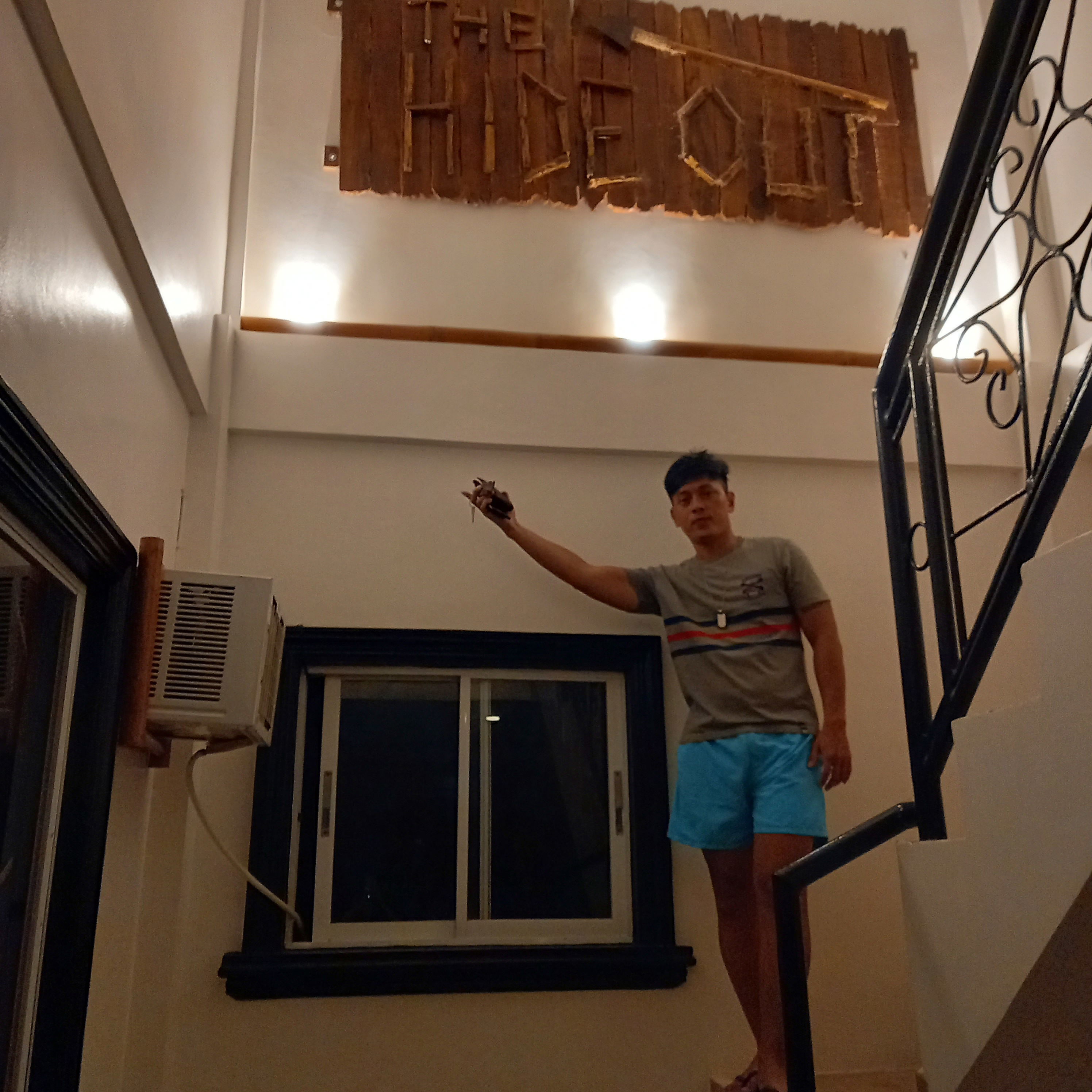 They also have their own restaurant called, "The Hideout" located on the roof deck and they have the best pizza I have ever tasted! Swear! LOL. Better try them yourselves.😁
We even decided to order another two boxes the next day to bring to our families back in Cebu. Too bad, they are closed during mornings and even if they'll take our order, they don't have enough dough at that moment which will take time in the making. Next time!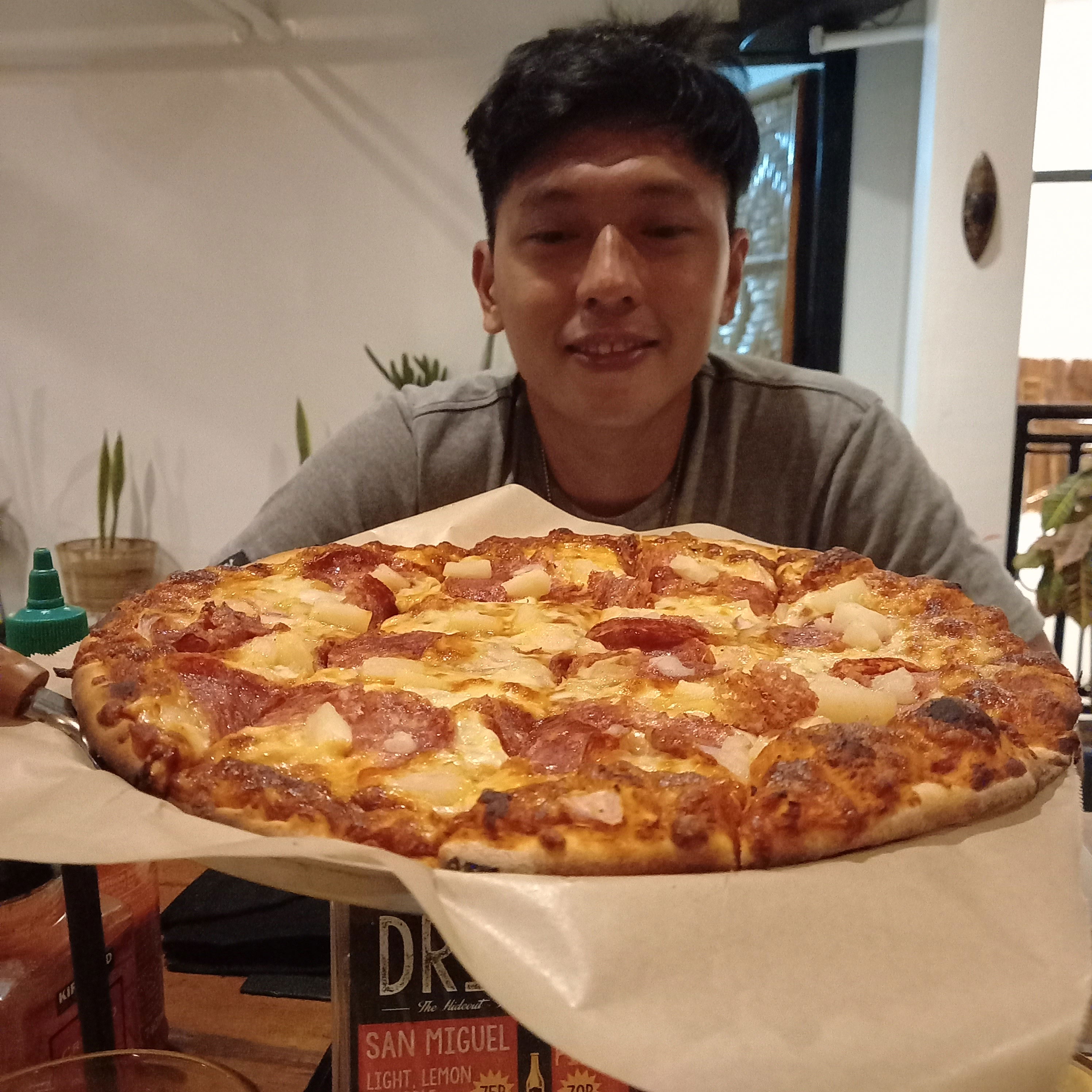 Their restaurant will open 4 PM onwards. We just forgot to ask about its closing time.
Virgin Island, Bantayan
Check in time in Carls Island Inn is 2 PM and since the schedule of our Virgin Island tour is 1PM, we just asked the staff of the inn to leave our things in their reception and glad they allowed us.
Virgin Island is a 30-minute boat ride from Bantayan Island and is one of the most visit tourist destination in Cebu because of its untouched white beach and crystal clear waters where you can enjoy multiple of activities such as snorkeling.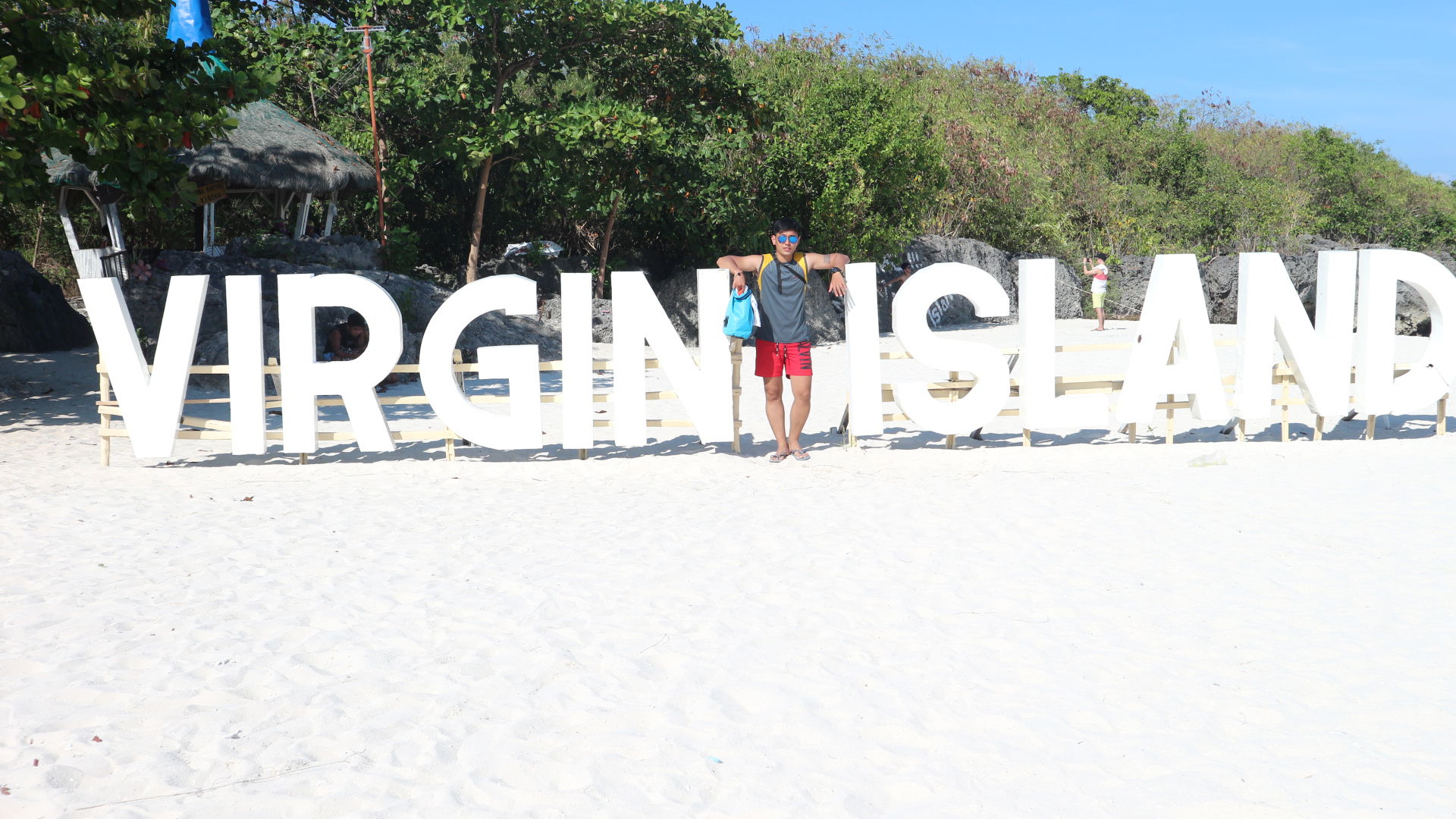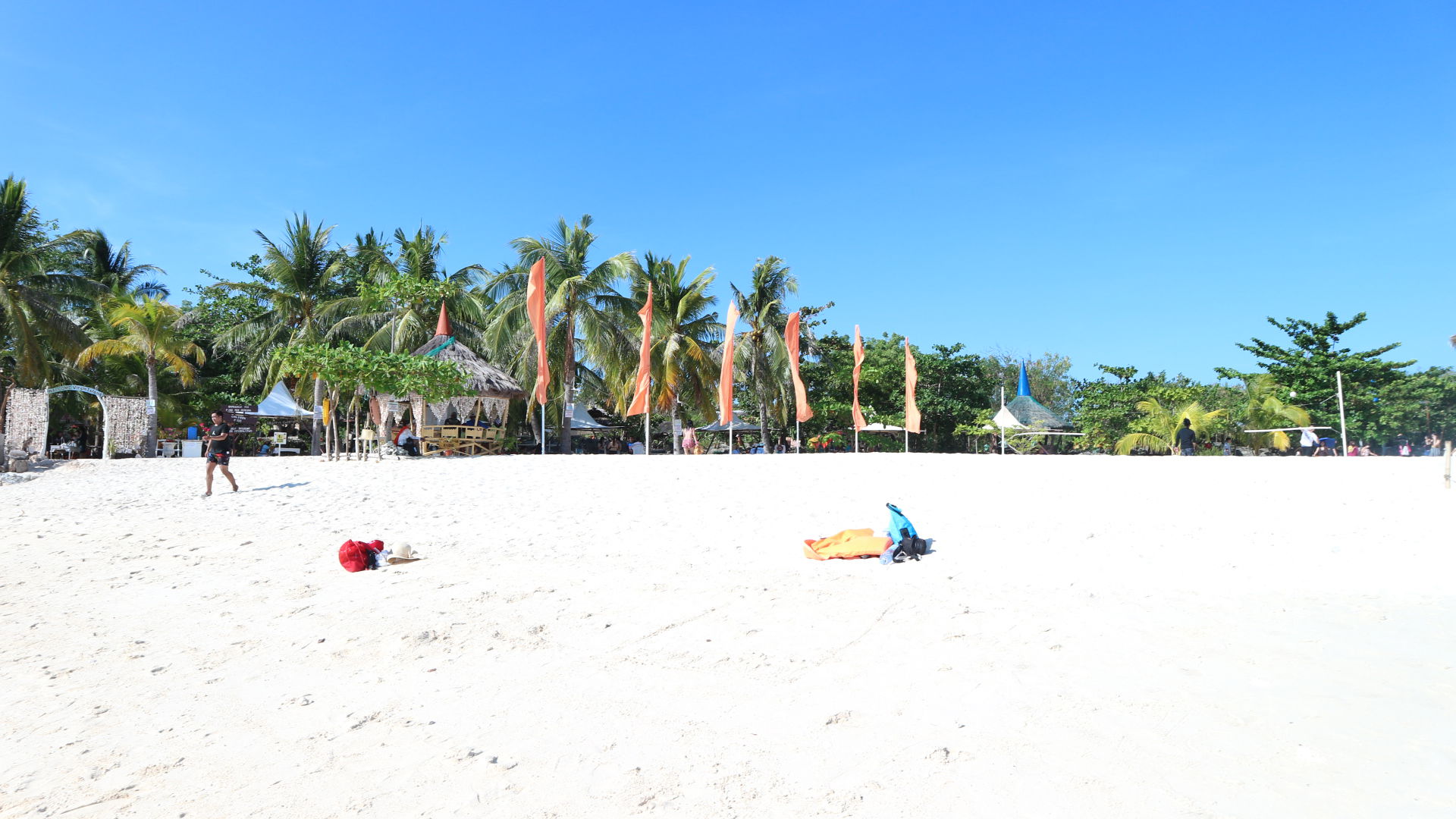 We enjoyed the place so much that we don't have tons of photos of its beauty alone.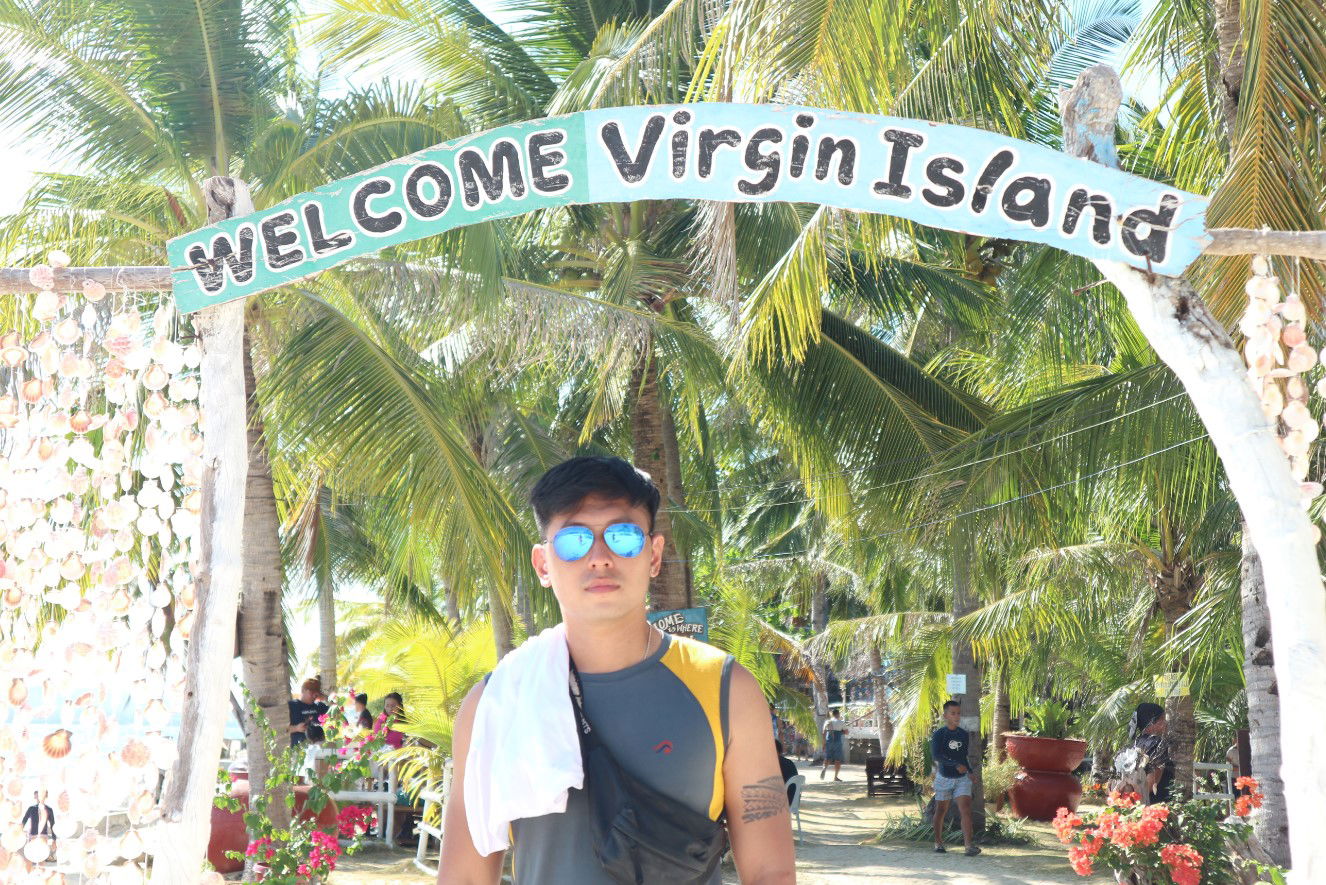 If you would like to visit the Virgin Island, better to have your boat rental schedule a day before the island tour as there are a lot of tourist who would like to go there.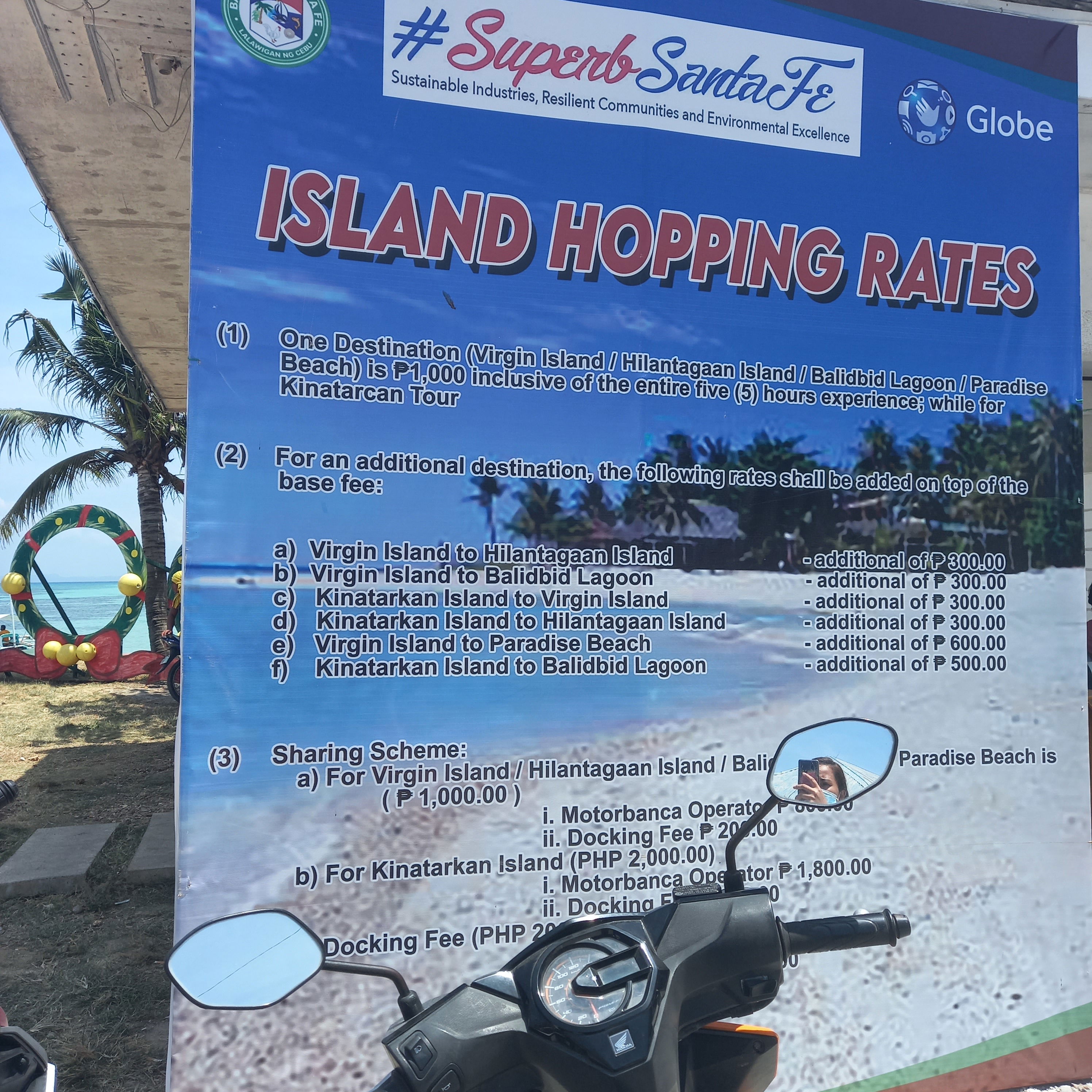 For the entire boat rental, it is for 1,000 Php. Thank goodness we met another couple who would like to go to the place too. We decided to share the boat and divide among us the expenses.
Entrance Fee – for the first 2 guests is 250 Php per head and 200 Php for every succeeding person of the same group
Mask & Snorkel – for a pair of the gears is 200 Php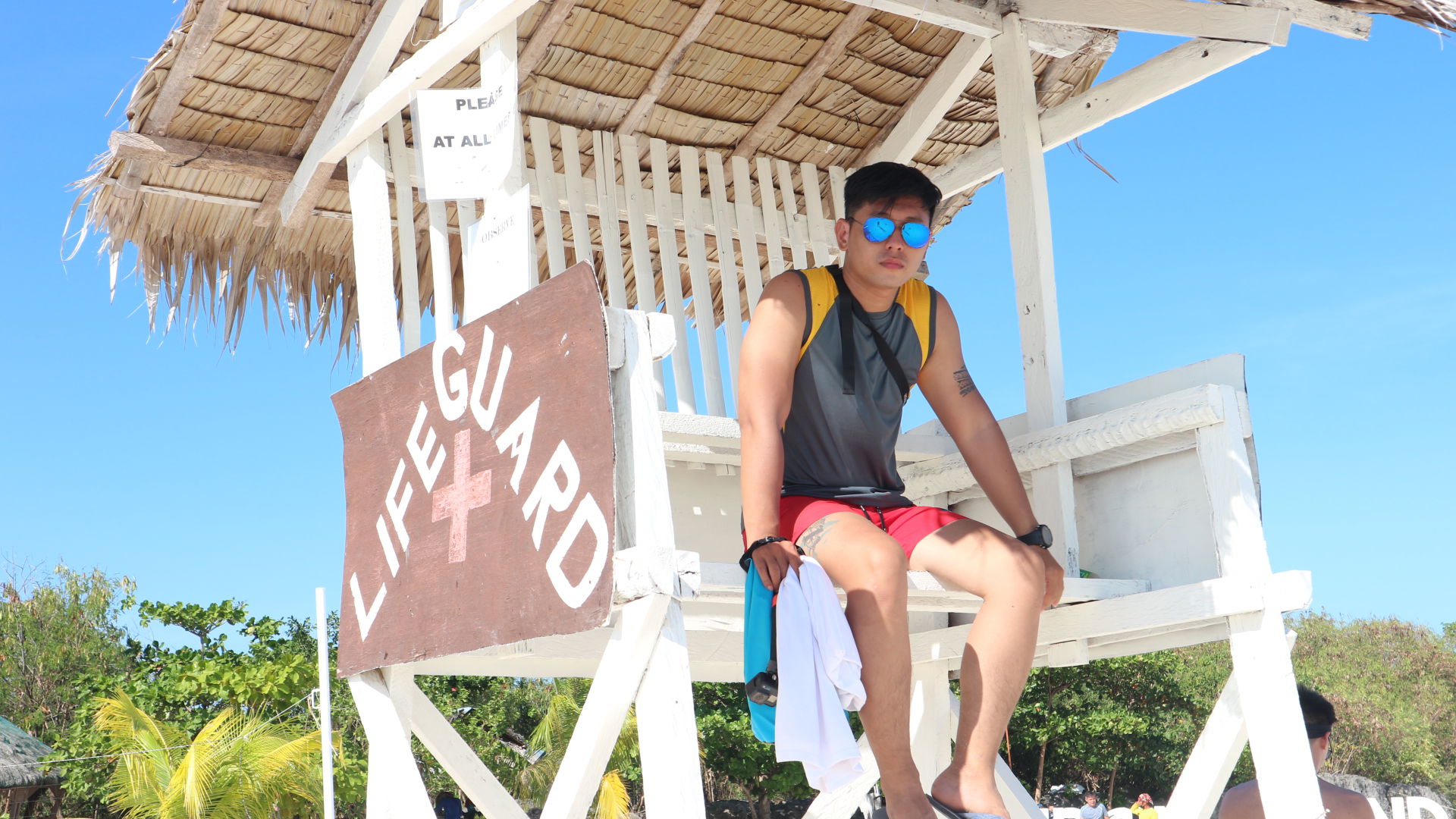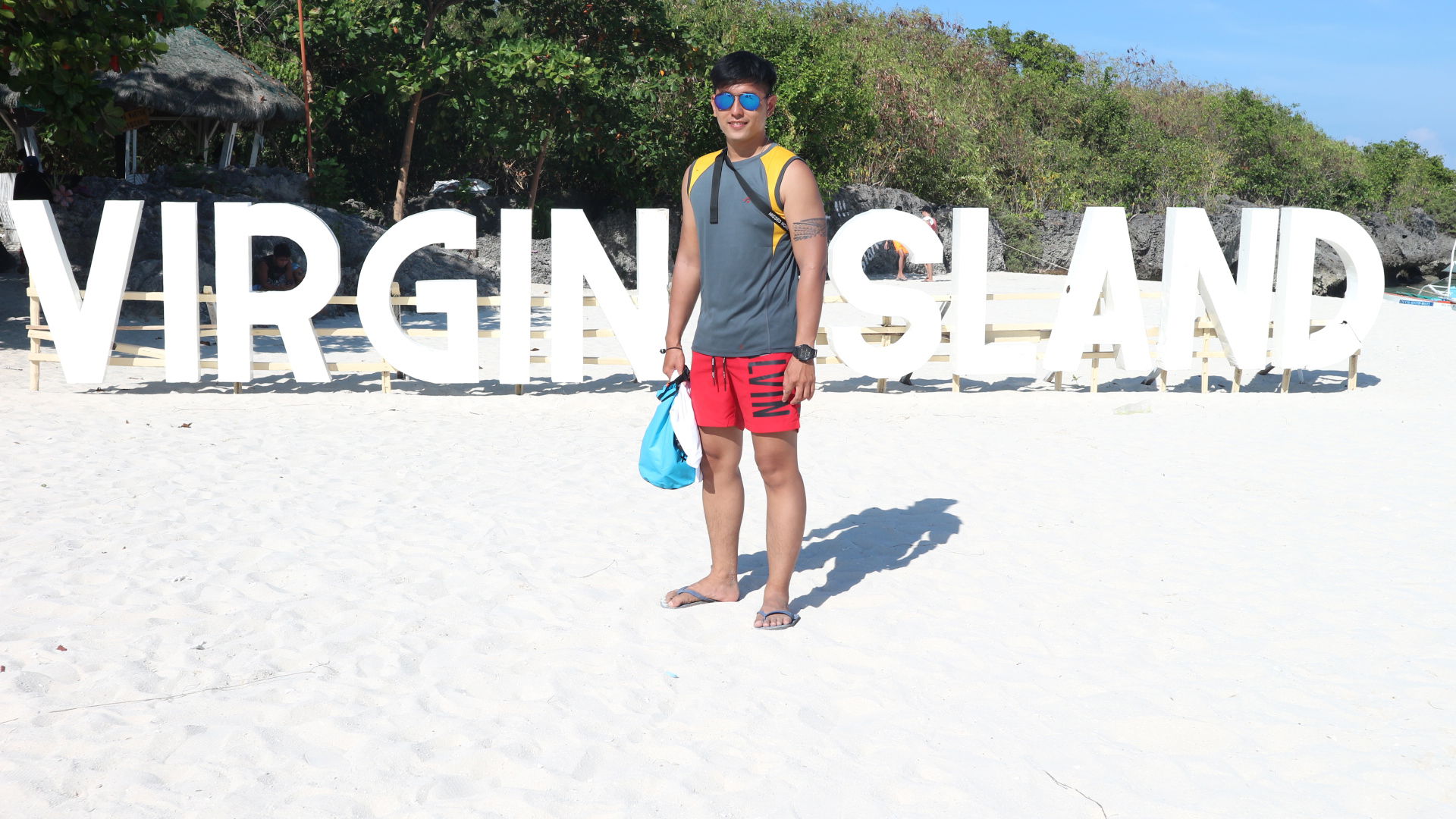 The following are the activities you can do in the place:
Snorkeling
Swimming
site-seeing & picture-taking
relaxation and sun-bathing
play volleyball
cliff diving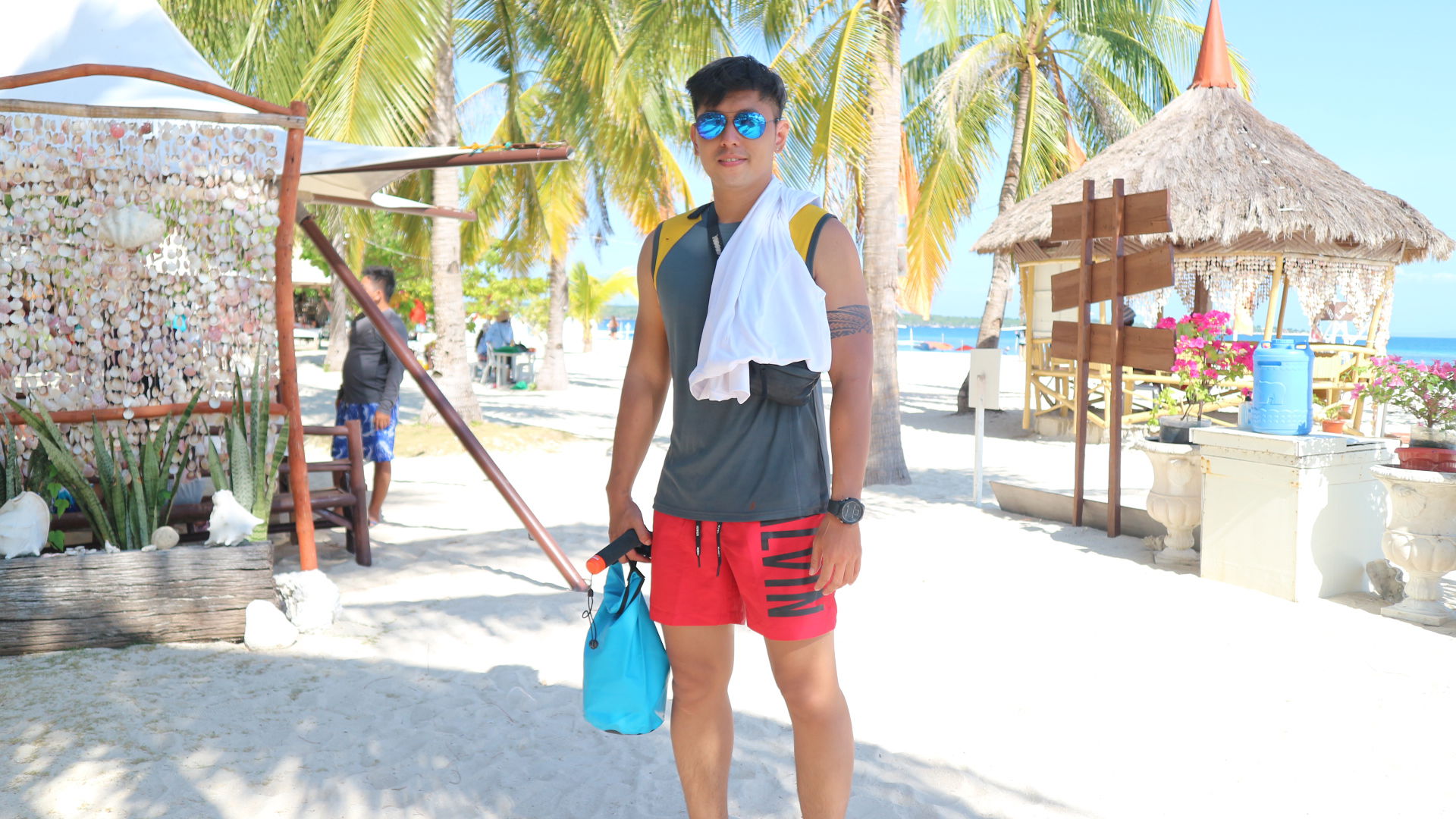 They also have rooms available for rent but as of our visit, they are not accepting overnight stays yet as they still have to secure and complete their permits for the travel guidelines and requirements this pandemic.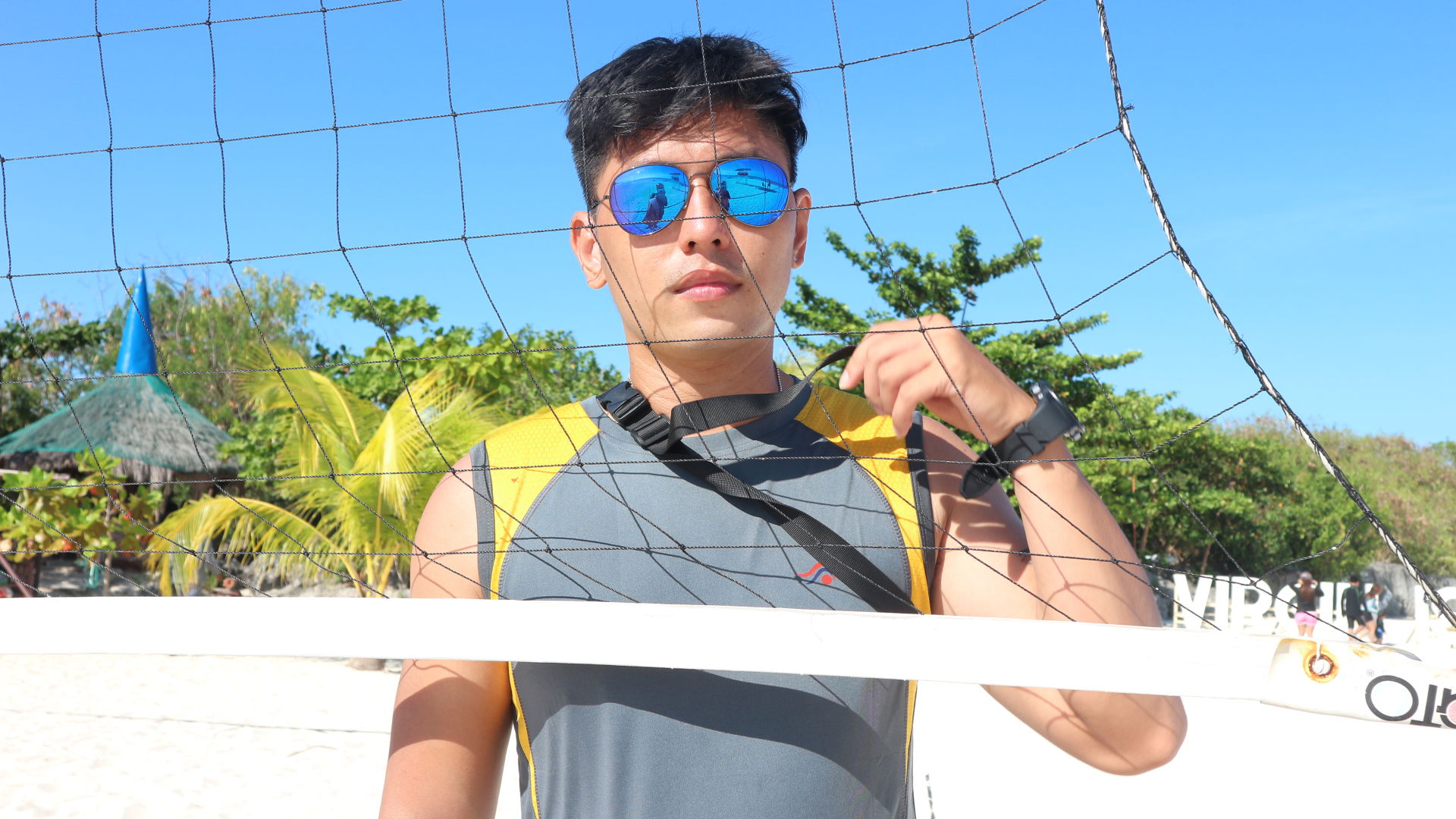 On the northern end of the island you can find the cliff jumping area which features a bamboo structure built into the side of the small cliffs. .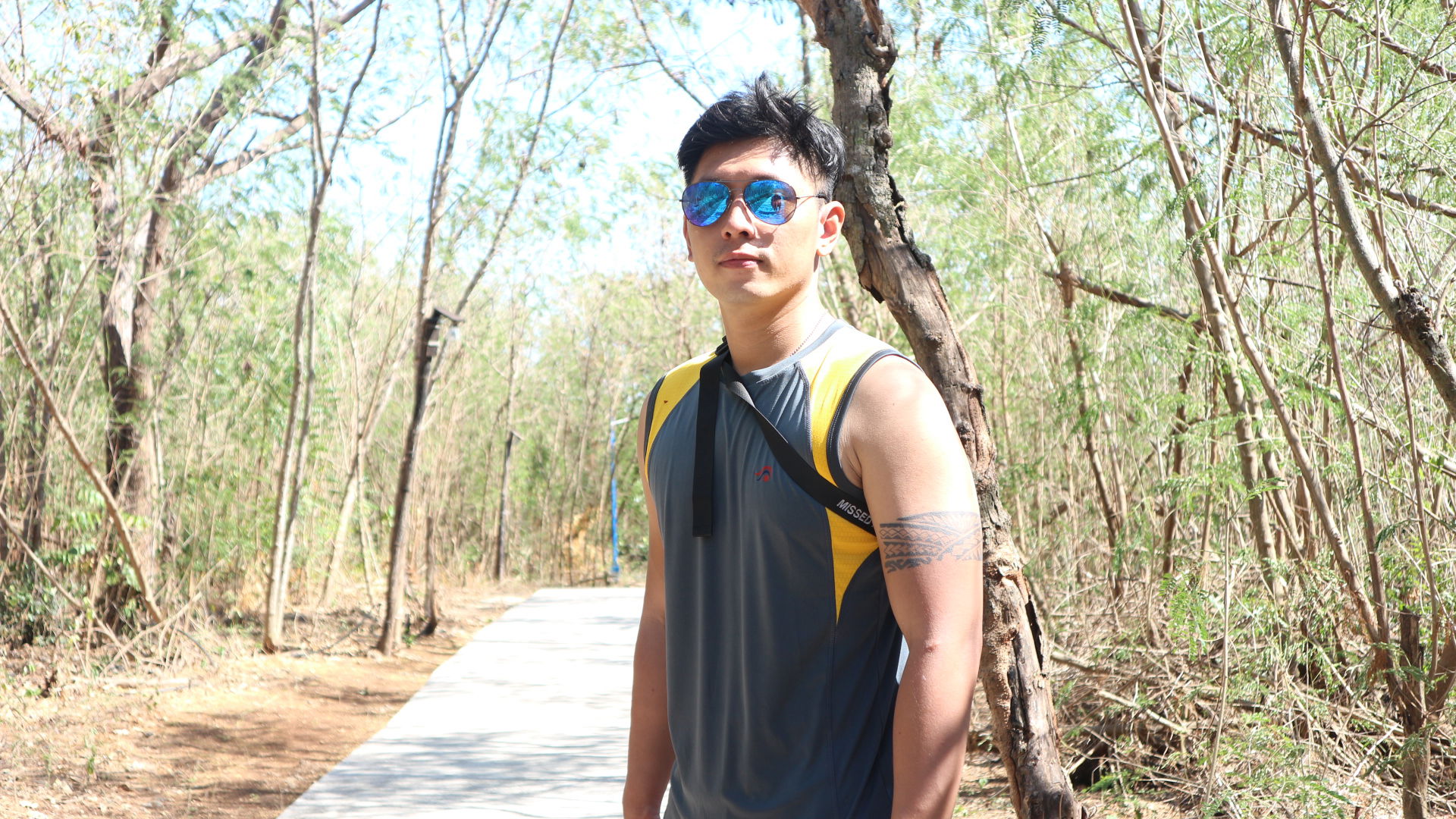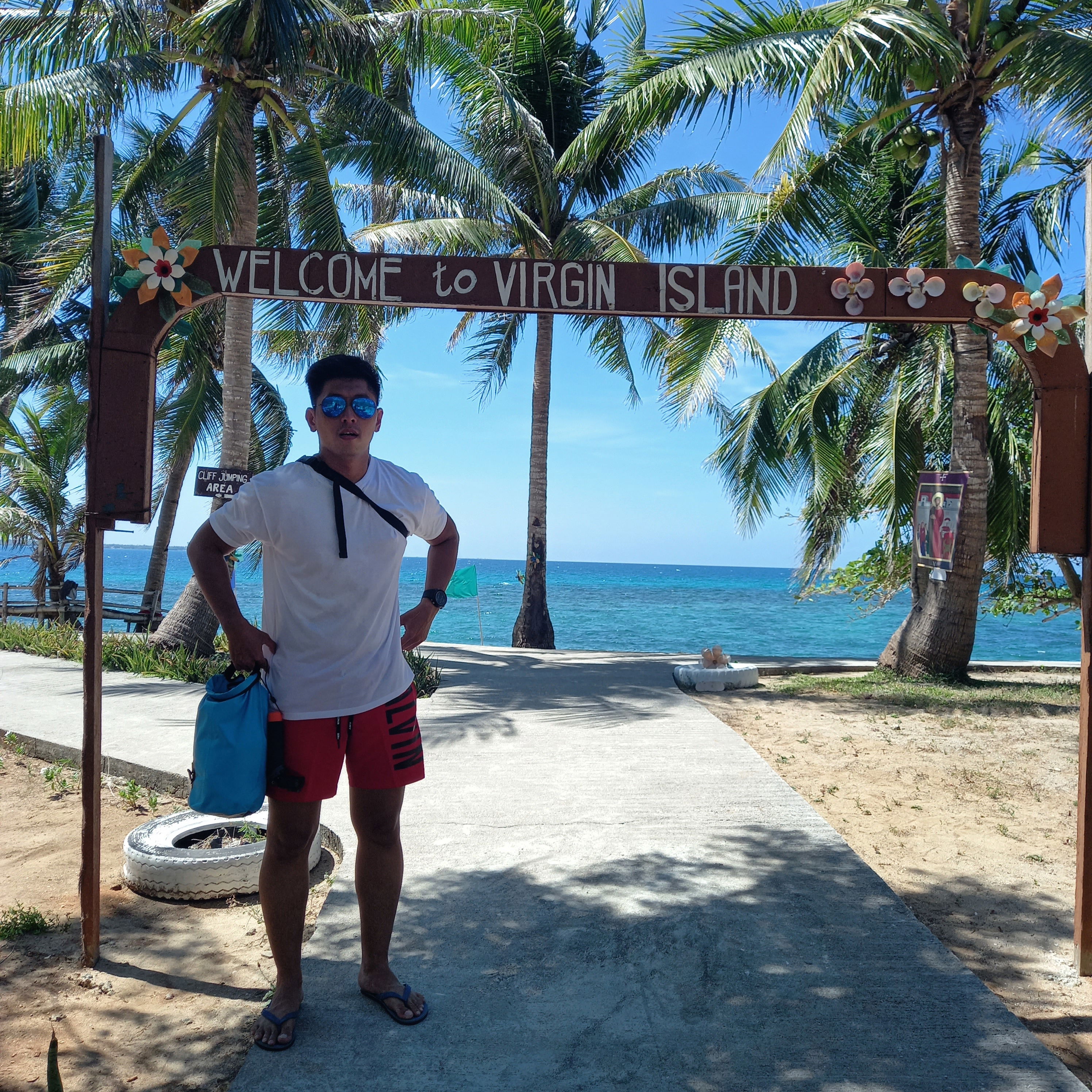 There is a range of diving boards here starting as low as 3 meters, the middle jump is 5 meters and the highest one is 8 meters.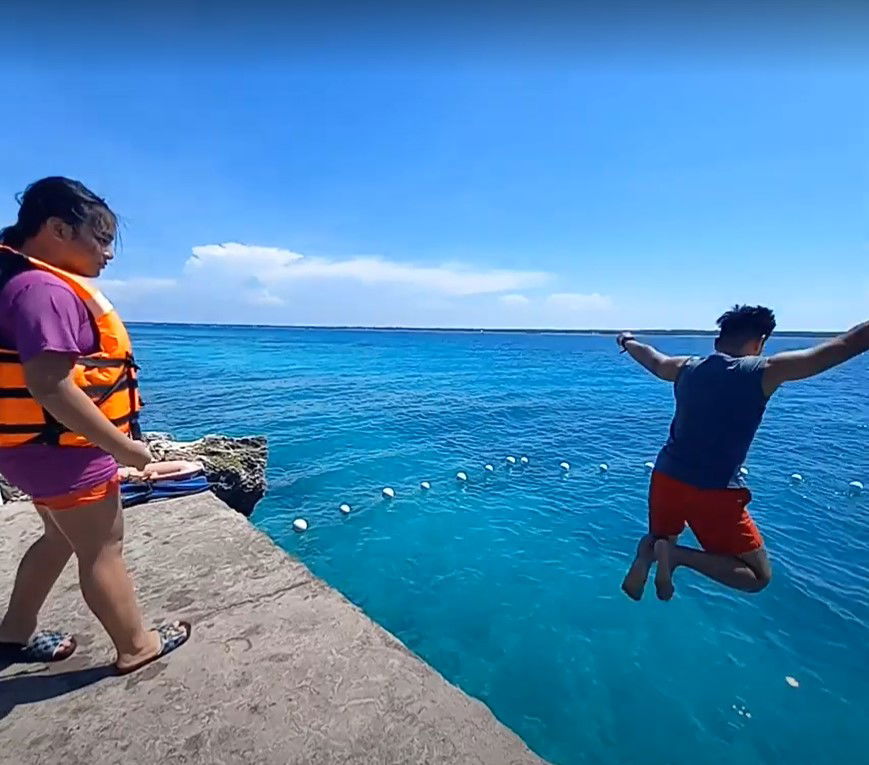 Also, you don't have to worry for food as there's a canteen where you can take your order. Just make sure to bring enough cash.
Visiting Virgin Island, Bantayan is an amazing experience. We headed back to the main island of Bantayan around 4PM already. We arrived tired but happy.
WATCH FULL VIDEO OF OUR BANTAYAN ESCAPADE 2021 HERE:
On our last day in the island, we decided to rent a bike for 150/bike per day and just enjoy touring around for the last minute then check-out and went back to Cebu City.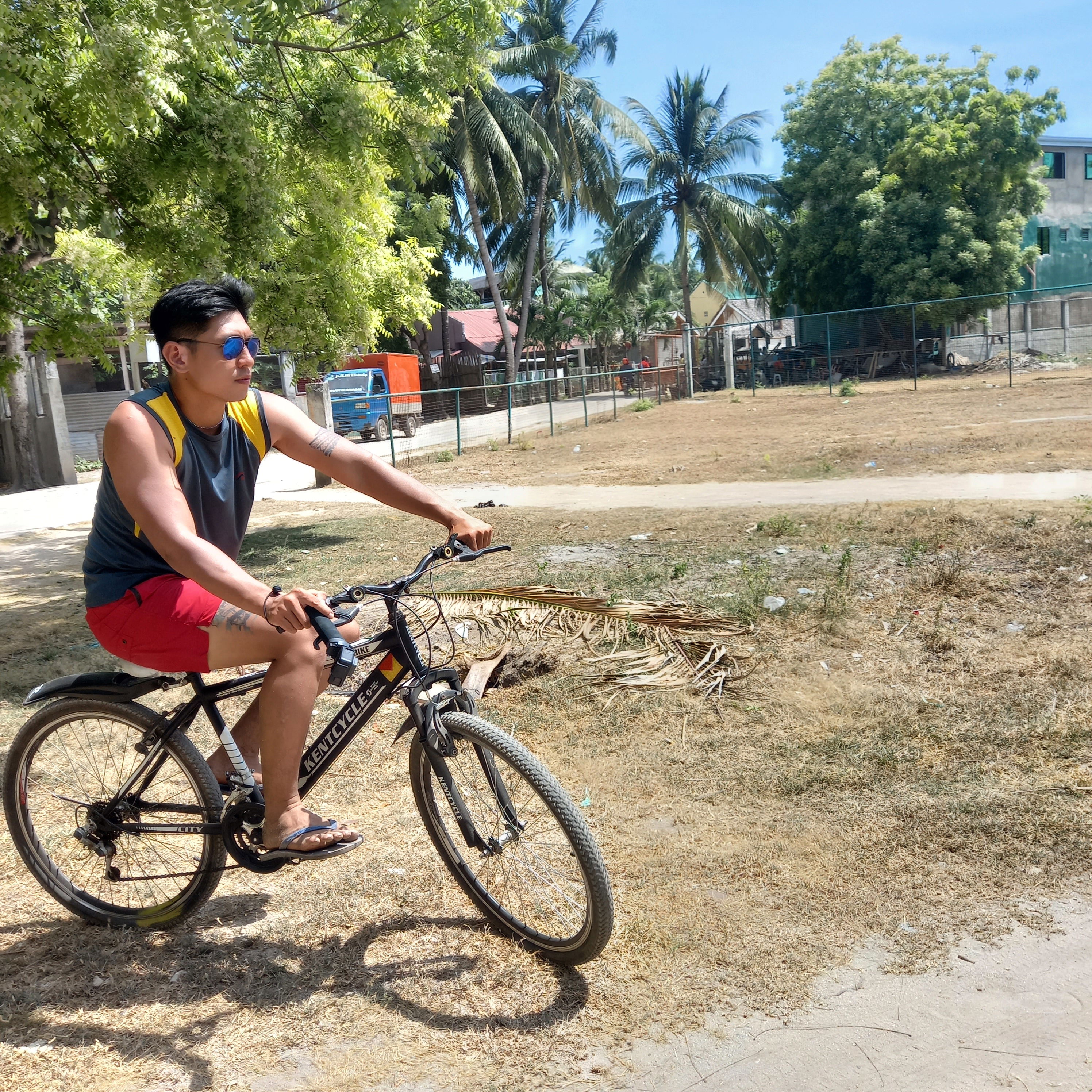 It was super fun and memorable. No doubt, Bantayan Island is an A+ experience for us! :)
There are still a lot to visit in the island that we weren't able to explore due to lack of time but we will definitely coming back. :) 'Til Next Time Bantayan!!