It was Labor Day 2021 when we had an important errand in Dalaguete, Cebu then decided to have a random short side trips to whatever there is in Dalaguete. Long story short, we stumble to this newly talked of the town Enchanted Mountain Cebu. The resort is located at Brgy. Lumbang, Dalaguete, Southern Cebu. You can use google map or waze to locate the exact location.
We took few wrong turns before we found the place. I'm a bad wazer! (Hahahah). This makes us realized that there's actually two ways on reaching the place and we unknowingly took the difficult one. It was a rough, bumpy and curvy road and a bit scary for motorcycles. We carefully navigate our way and exclaimed with relief when we see the place. Finally! LOL. (This might be a deal breaker to you to visit the place but the most-navigated route going to this place, is actually, although narrow, a smooth, paved and cemented one.)
You may watch this video we made for this adventure, enjoy and keep reading! :)
Once you enter the place, you will be immediately welcomed by the Enchanted Mountain Cebu's Castle. The main floor is their restaurant called "Luwag" along with their reception area. On the second floor, are few castle rooms. Then the roof deck where you can see the entire picturesque and scenic view from the above. They also hold functions and events on the roof deck.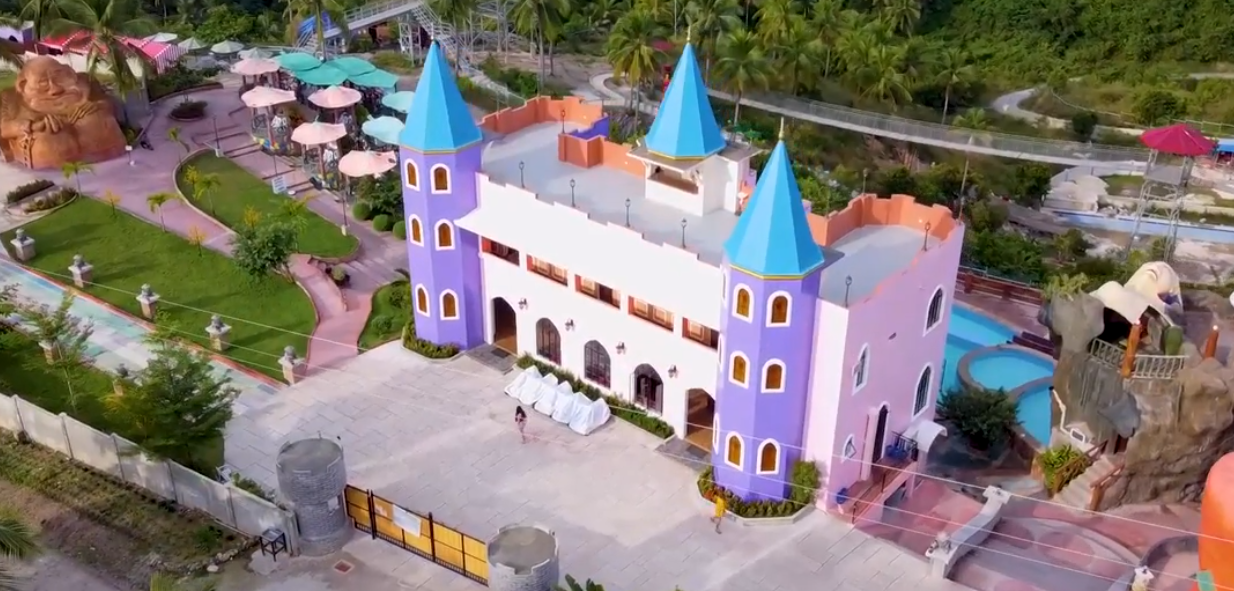 On our way to the pool area, different landscape, sculptures and instagram-worthy designs and spots meet our eyes.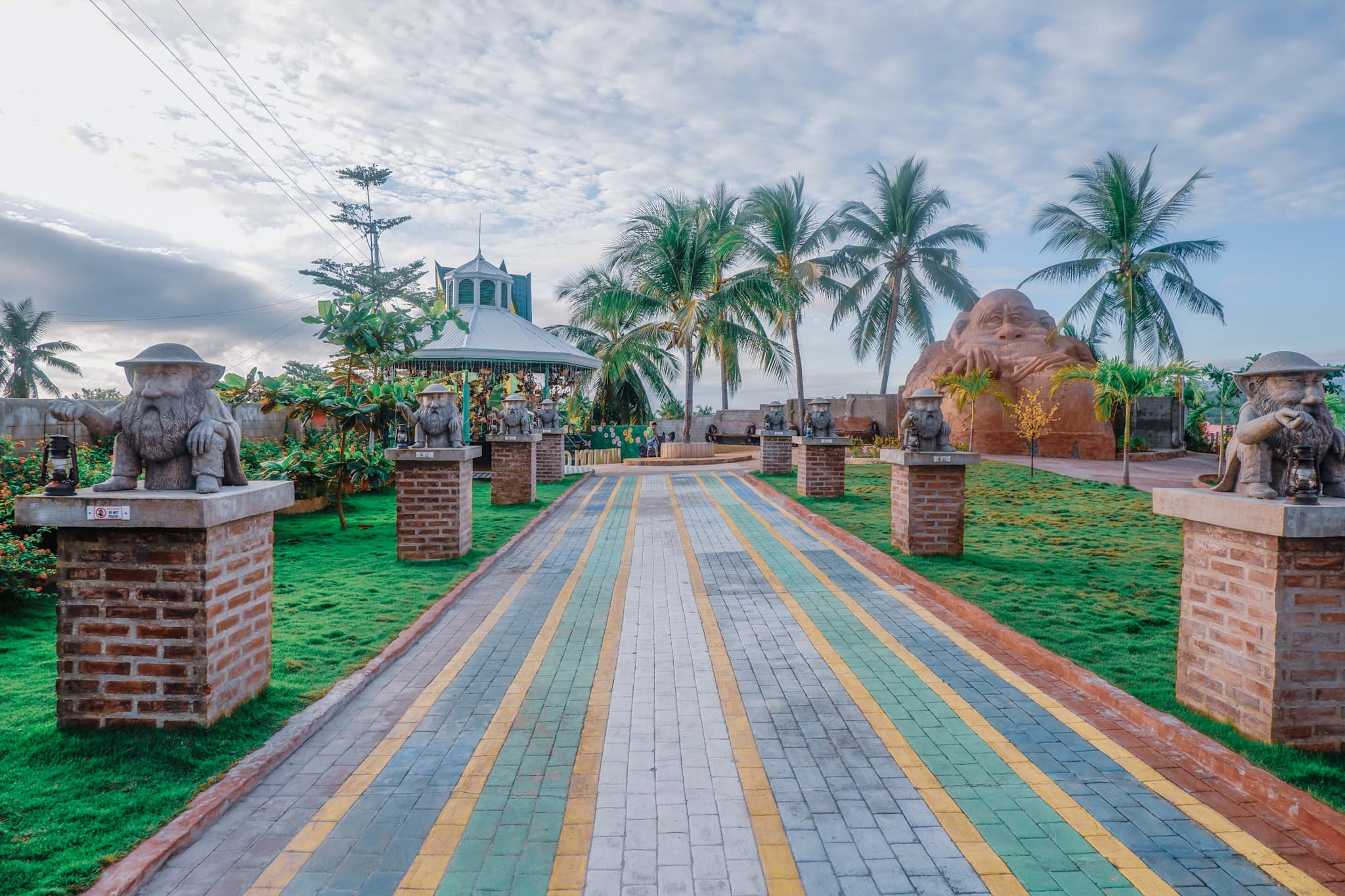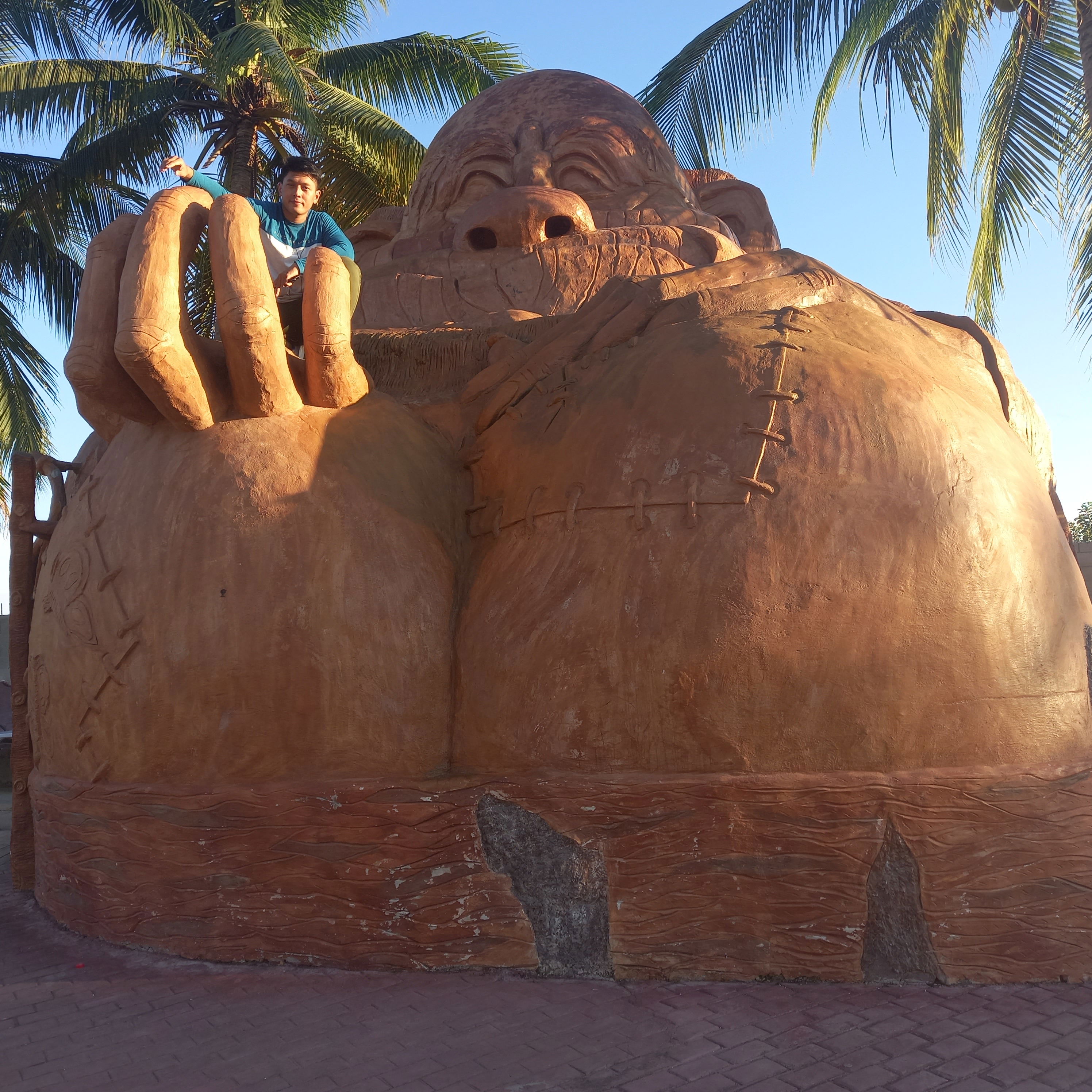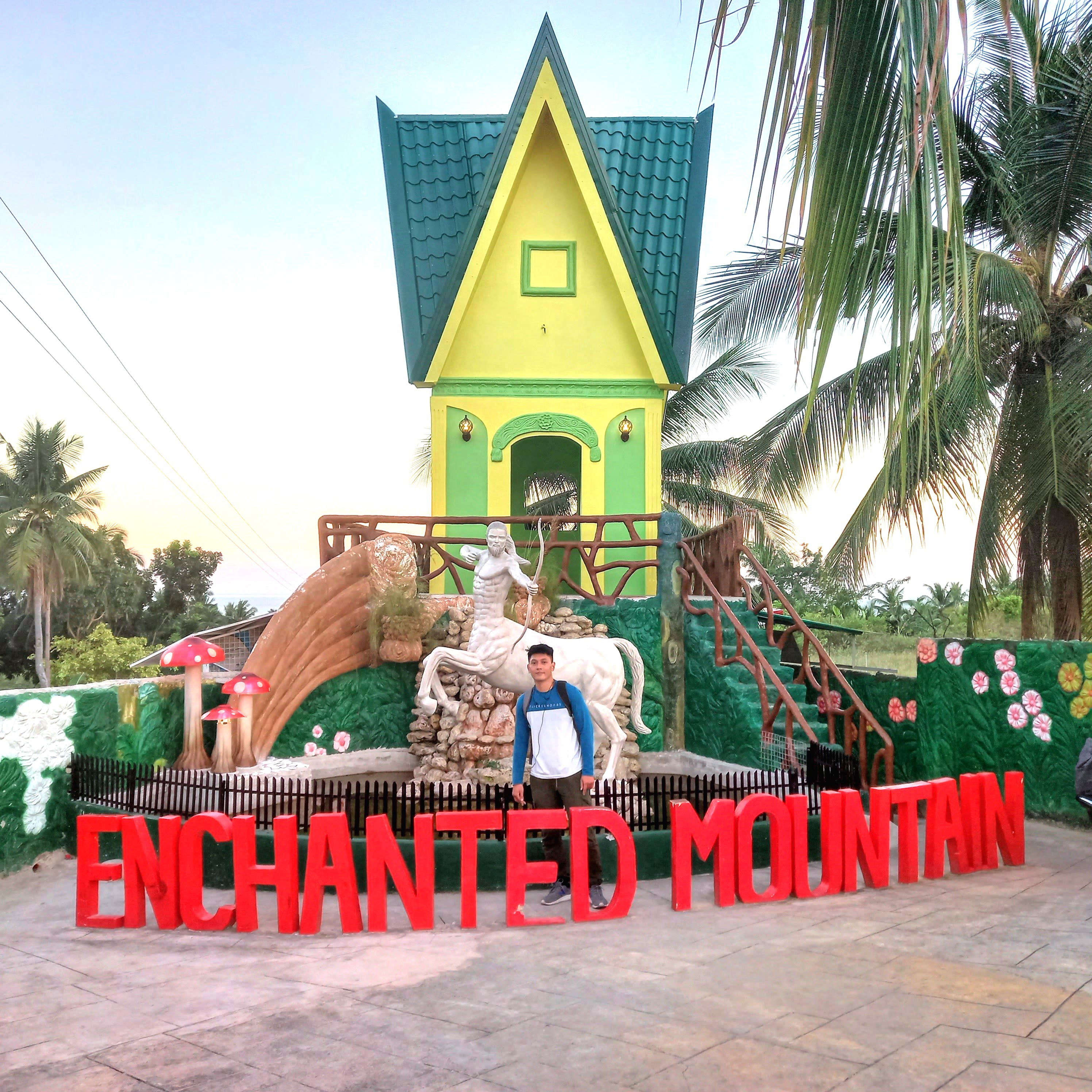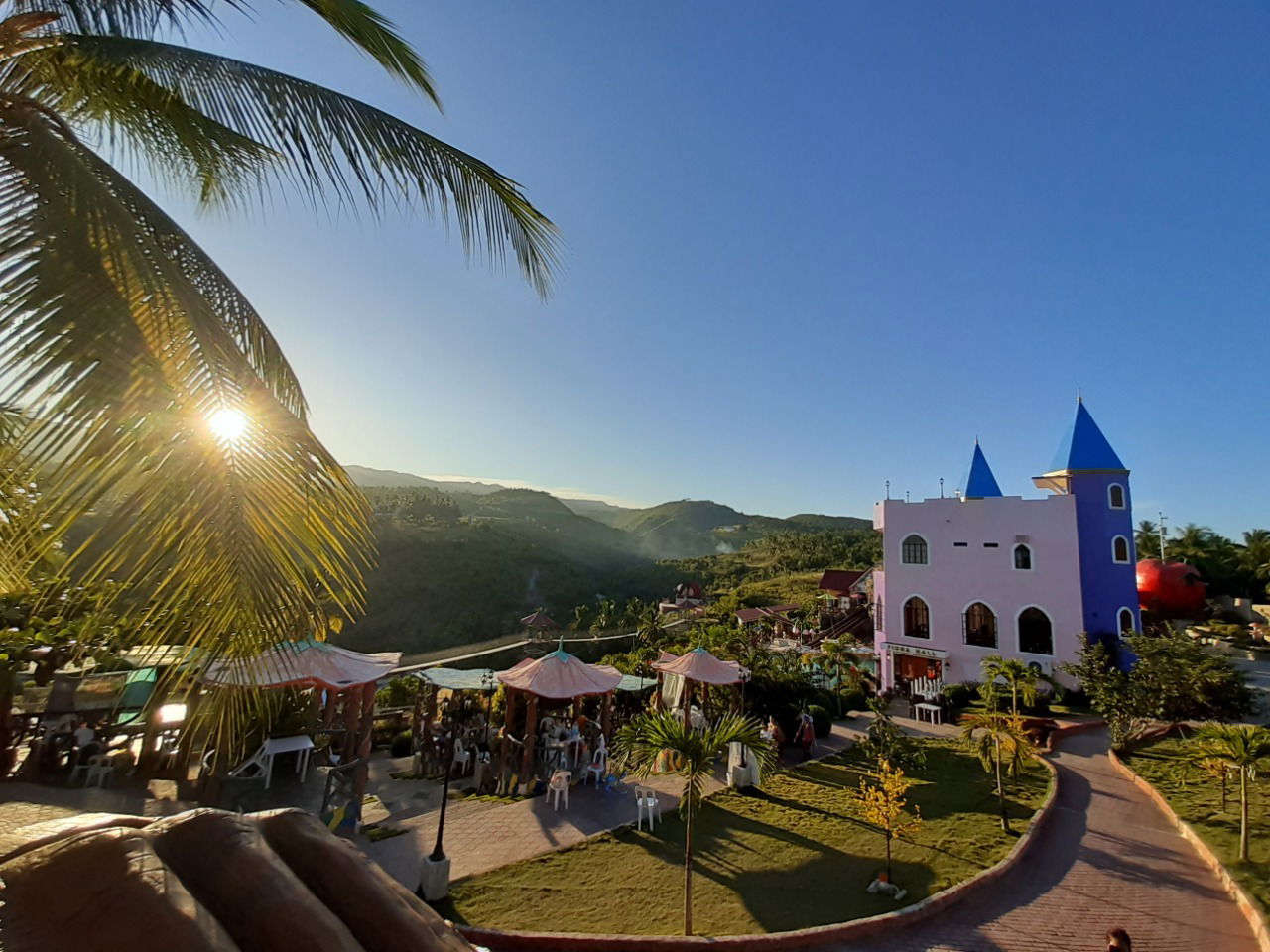 Aside from their main restaurant, you can also find few stores where you can buy some foods and essentials for swimming such as soap, shampoo, water and among others. Another good thing is, although they have their own restaurants and stores in place, you can definitely bring your own food. No corkage along with juices and water but for sodas, corkage is 100 Php/case and 150 Php/case for beers and other liquor brands.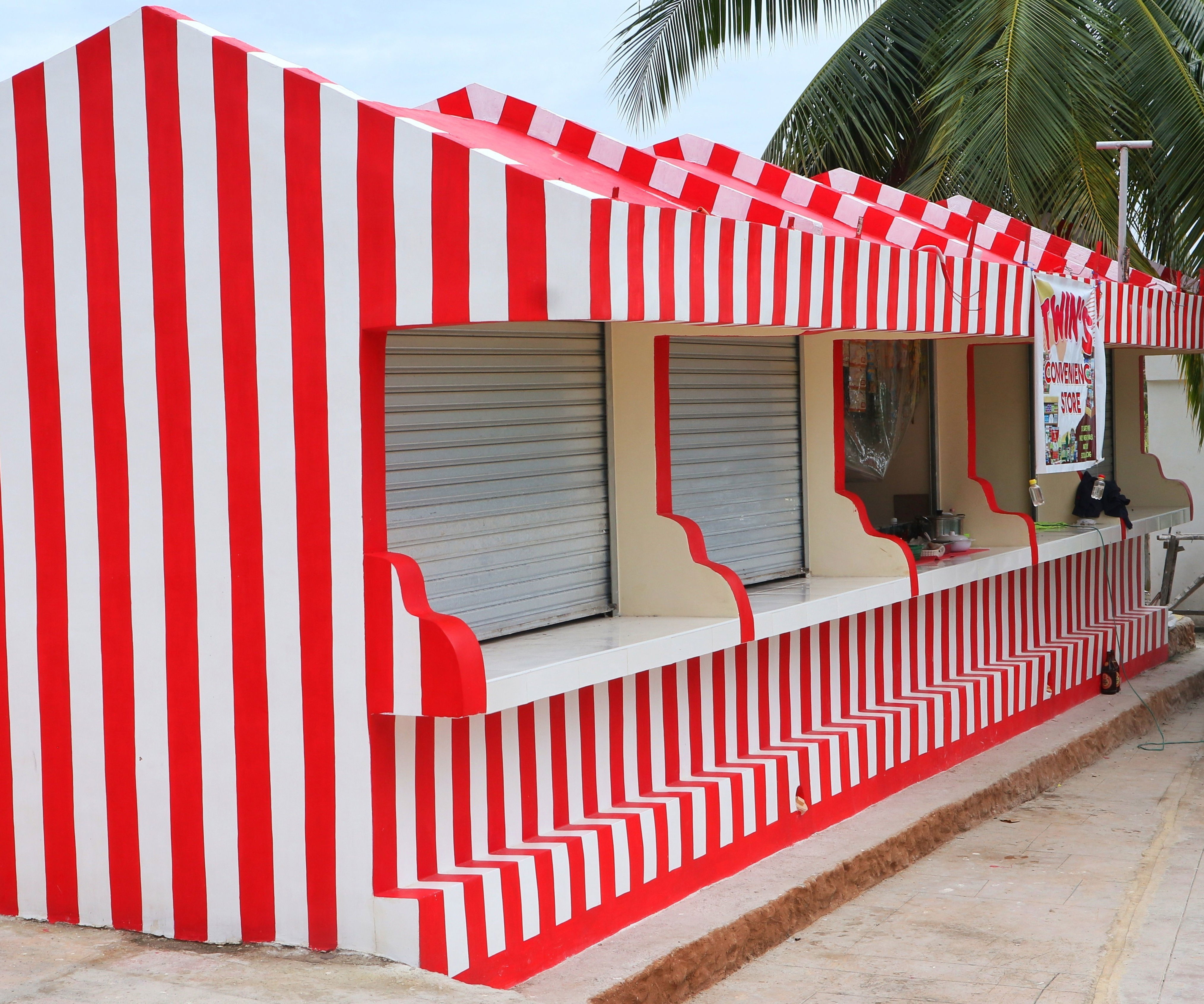 You can also find different cute vegetable-shape rooms which are perfect spots for picture takings and capturing moments galore! :)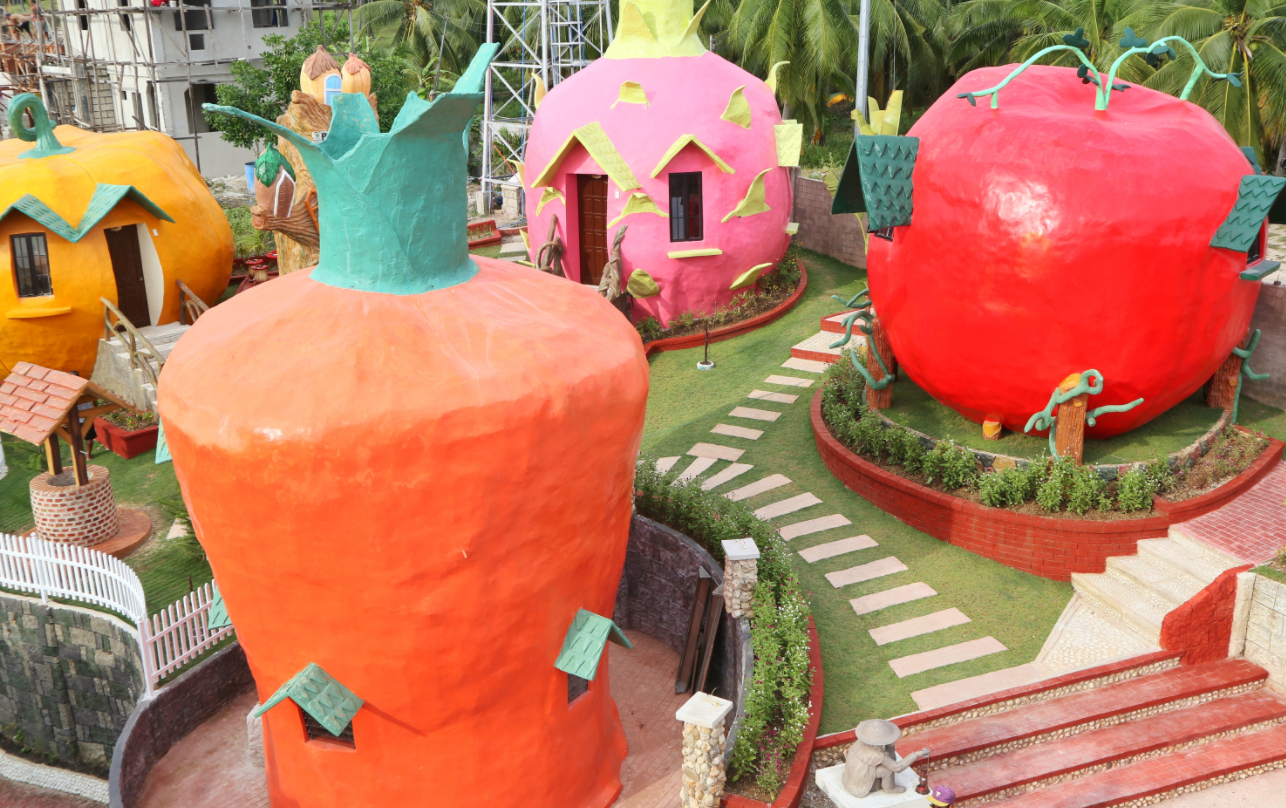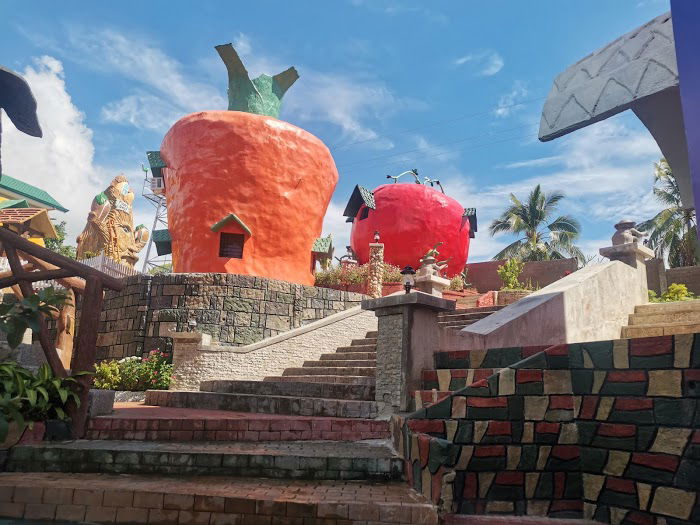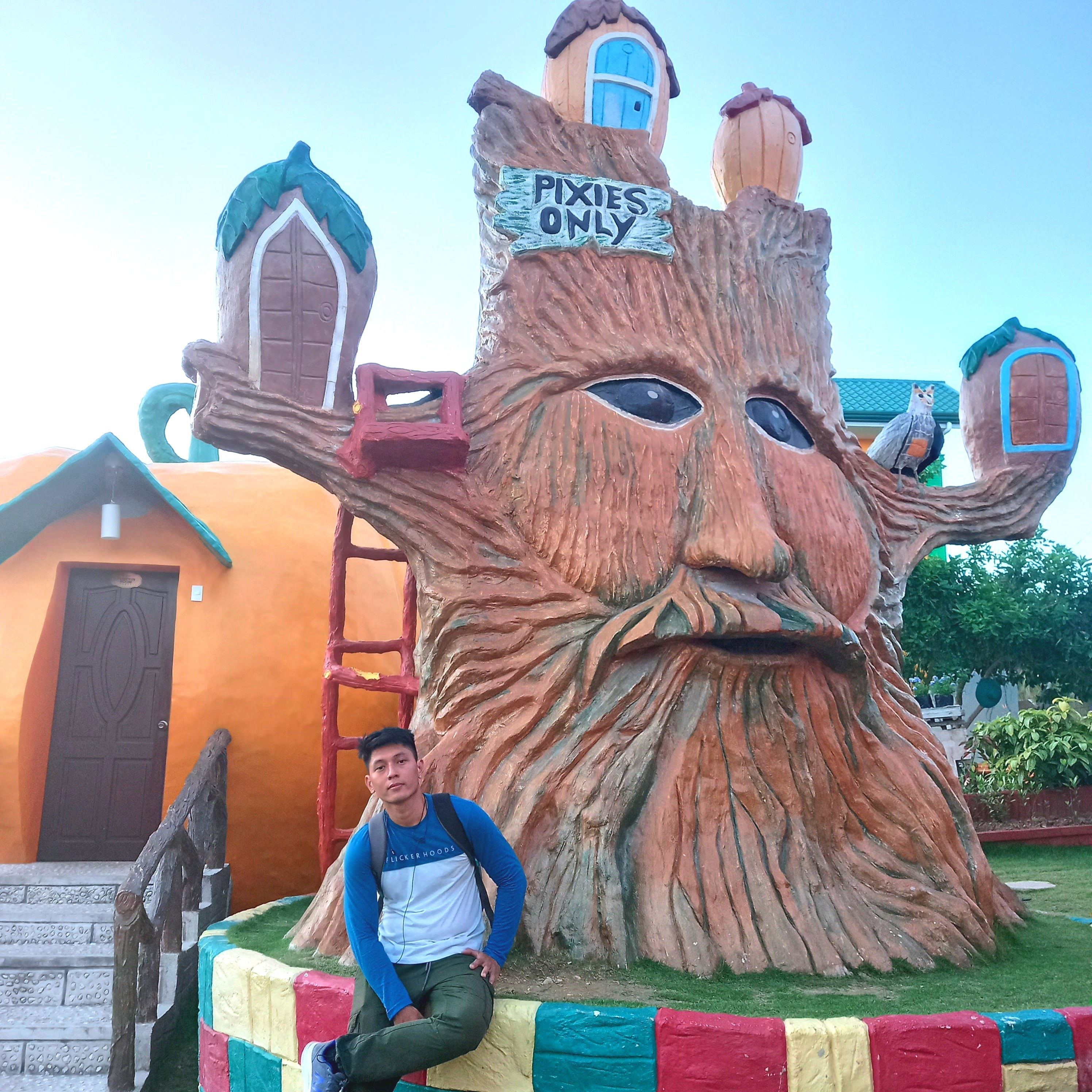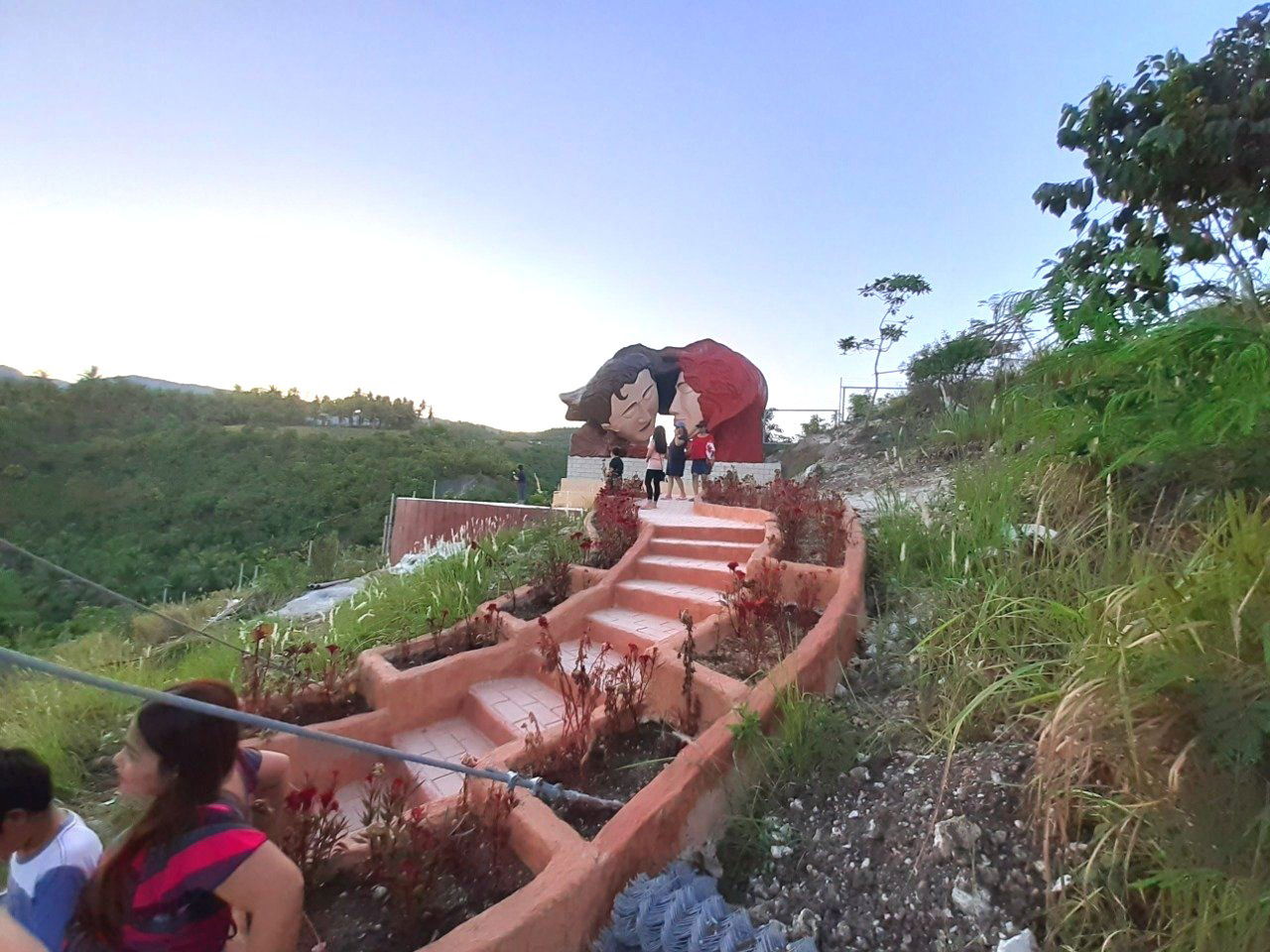 At the back of the castle, you can find the swimming pool area. It's facing the mountain which gives you a more relax, calming and enchanting vibes. The pool is also equipped with slides that you will surely enjoy. We stayed and enjoyed swimming a little longer while savoring the beautiful mountainscape scenery in front of us.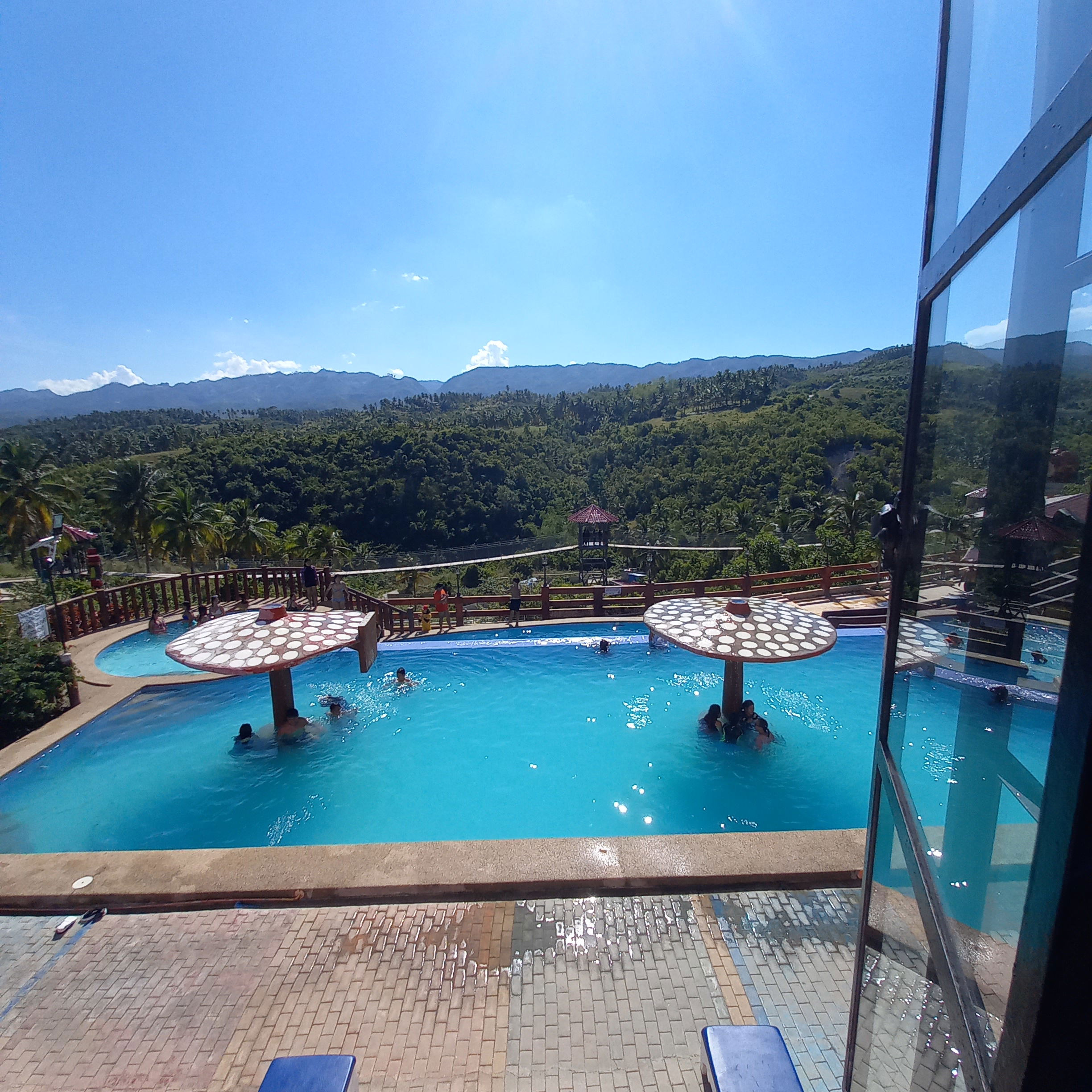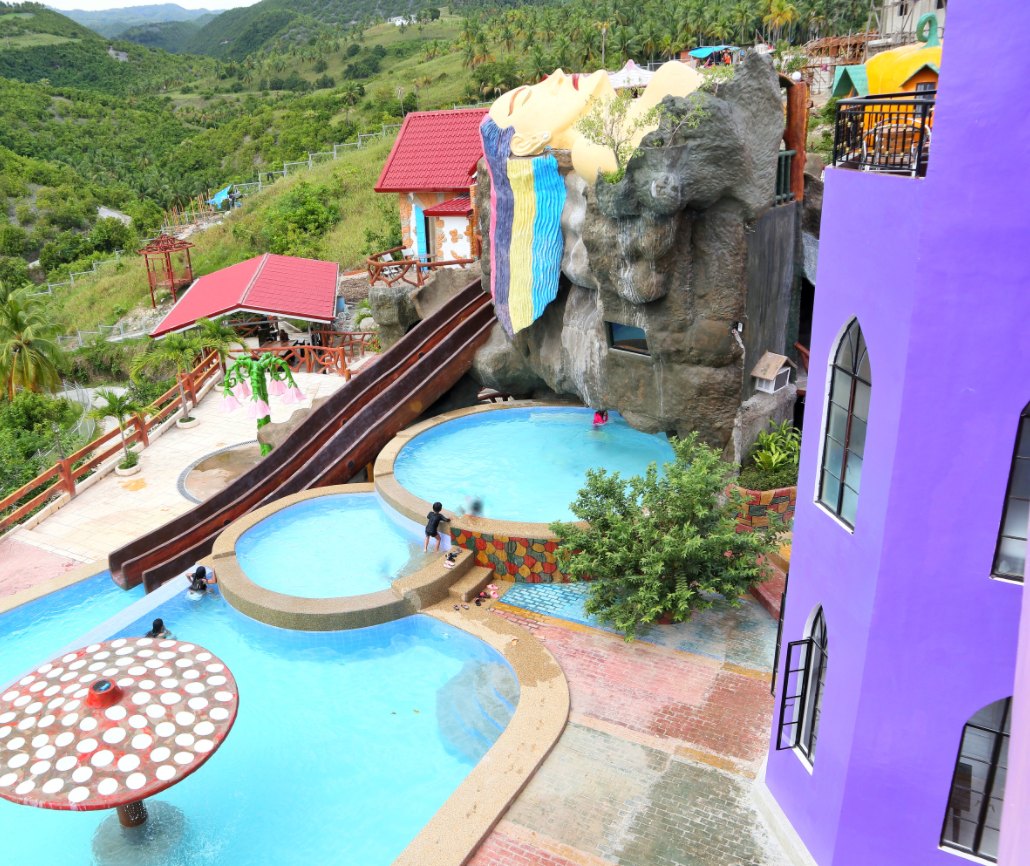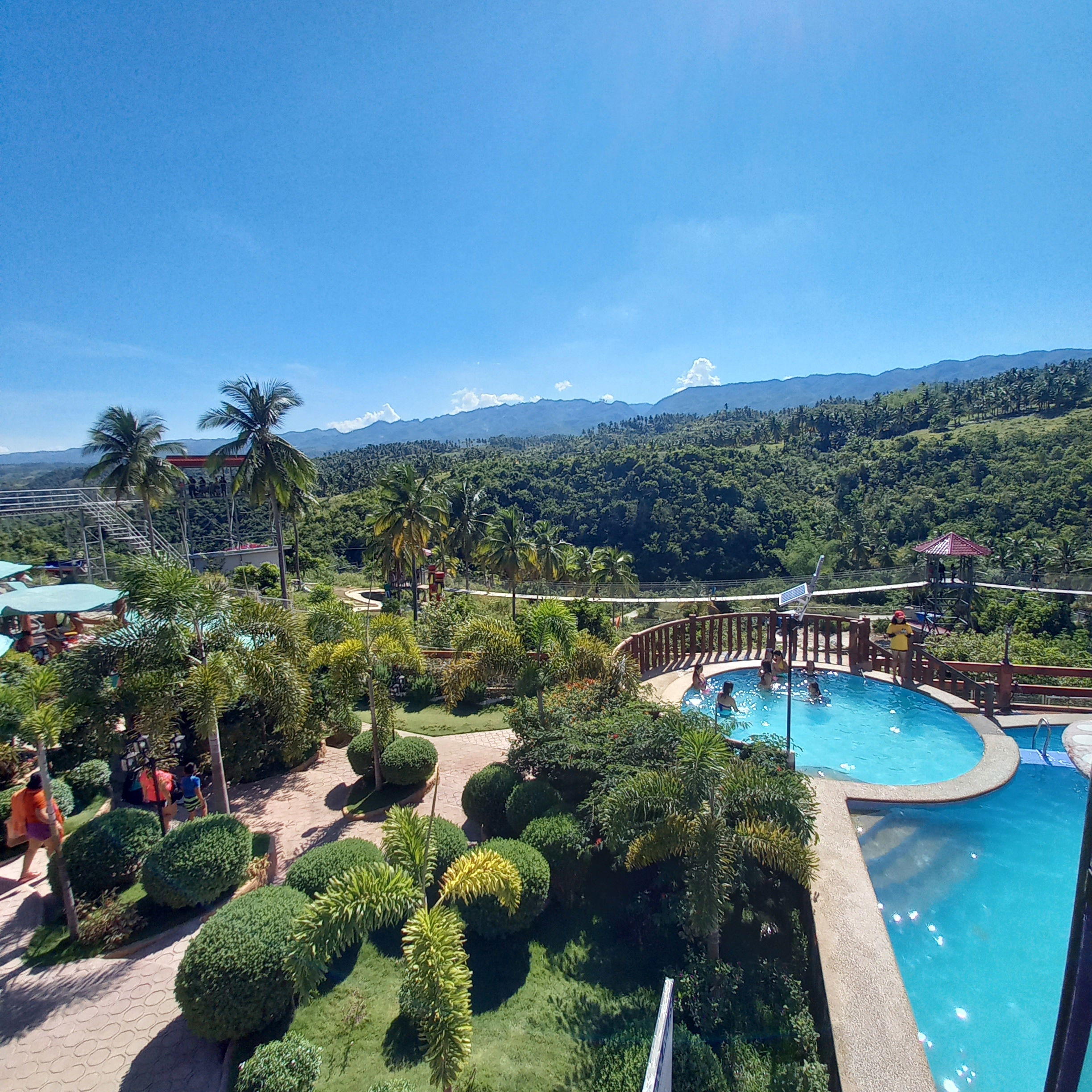 One thing I notice though, I find the swimming pool too small compare to the number of guests it can accommodate. Based on my opinion, I think, it would be too crowded already if 20 or more people will go on swimming at the same time.
But guess what!? I think the owner also noticed this. Because as we we're enjoying the view from the hanging bridge, there's this second pool which is already a working in progress. Yahoo!!!
According to one of the staffs, a zipline is also part of the plan which future guests should anticipate and shouldn't miss. Isn't it exciting!?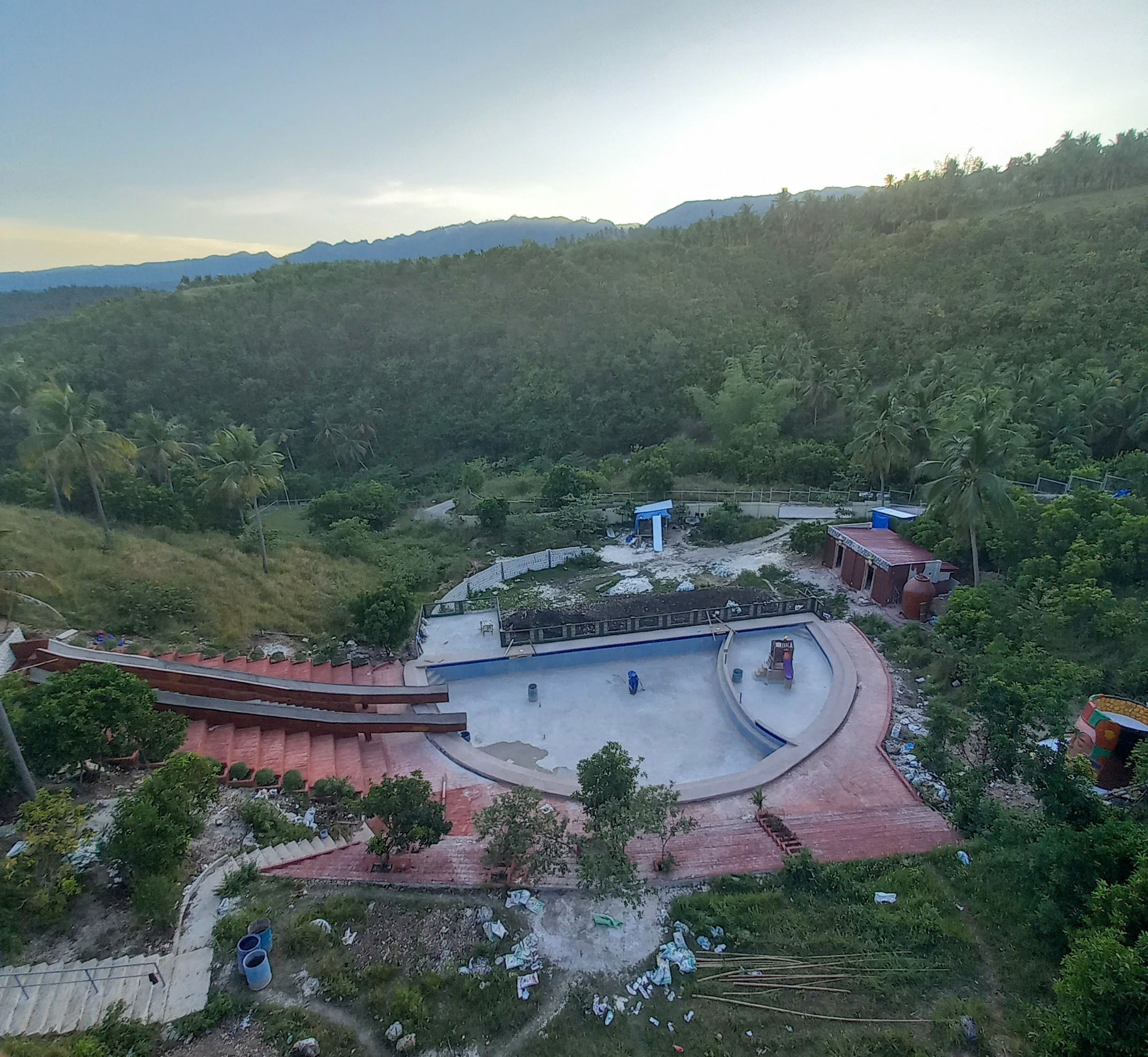 They also have this spot where you can enjoy watching the sunset and have a golden-hour glow effect on your photos.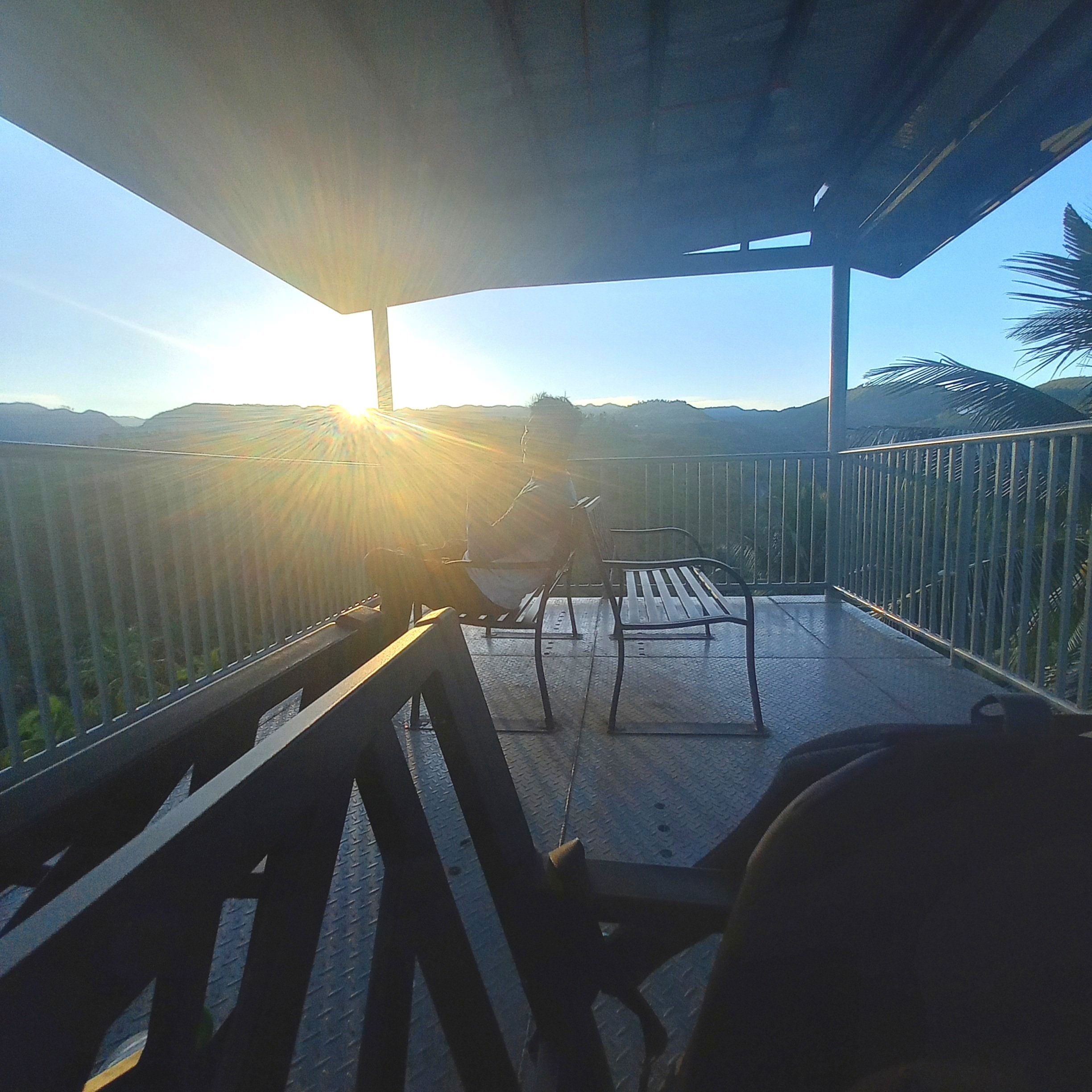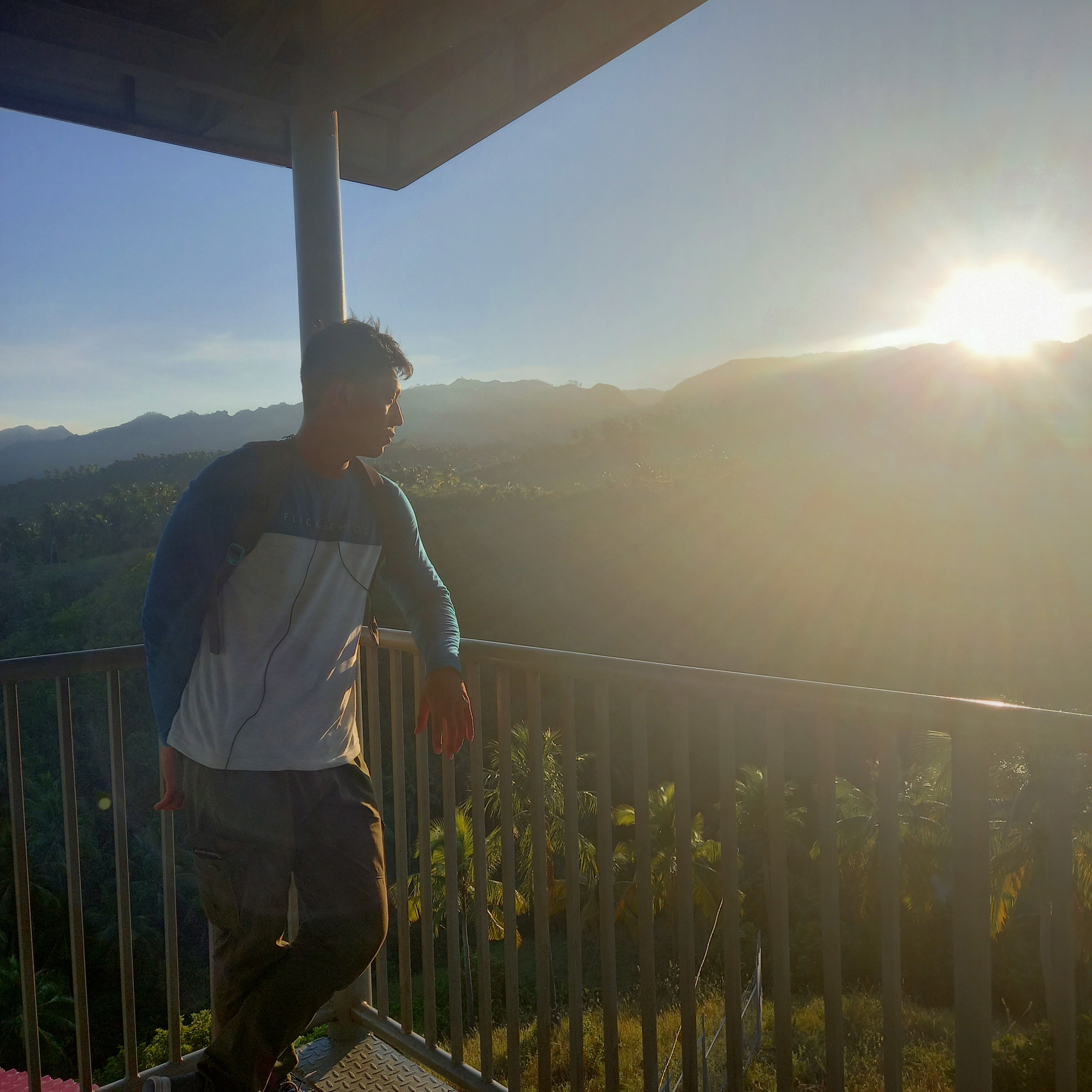 And the last part we went to is their hanging bridge. It would be scary for those who haven't tried crossing a hanging bridge. It would definitely swing while you are walking but it's an experience that you shouldn't miss. :)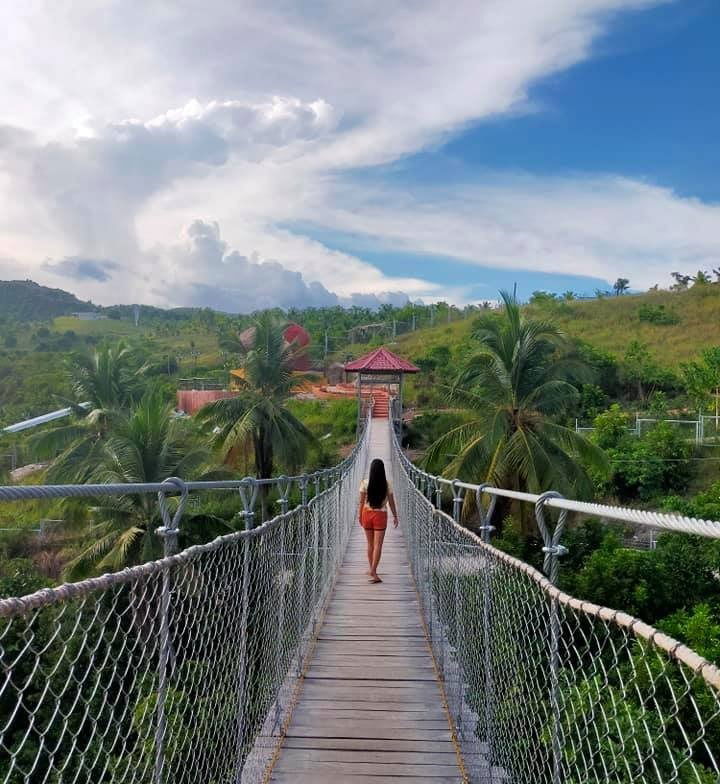 We weren't able to capture a good shots on the hanging bridge part. Credits to Miss May Flor Danieless Sabello for allowing us to use her photo for this blog. :)
I hope you find this informative and if you want to be amazed and feel enchanted, better see this place for yourselves!
RATES & OTHER INFORMATION:
***DAY USE***
(UNLIMITED ACCESS TO HANGING BRIDGE)
Monday - Friday Rates
ADULT - 160 Php (20% discount for senior citizens)
KIDS - 80 Php (3 ft. and below)
1-YEAR-OLD/INFANT - FREE
Weekend and Holiday Rates
ADULT - 210 Php (20% discount for senior citizens)
KIDS - 105 Php (3 ft. and below)
1-YEAR-OLD/INFANT - FREE
NOTE: They also accepts guests who only wants to take a quick view of the place and not use their swimming pool. Rate is for 70 Php/head.


***OVERNIGHT STAY***


Pixie Groove Rooms
CARROT - 2,100 Php (good for 2 pax)
DRAGON FRUIT - 2,100 Php (good for 2 pax)
PUMPKIN - 2,100 Php (good for 2 pax)
TOMATO - 2,100 Php (good for 2 pax)
Castle Rooms
ALEXANDRA - 4,125 Php (good for 5 pax)
ABRIANA - 2,625 Php (good for 3 pax)
AITANA - 2,250 Php (good for 2 pax)
ANGELA - 2,250 Php (good for 2 pax)
XIERAFYNA - 1,500 Php (good for 2 pax)
Theme Rooms
CAVE ROOM - 4,875 Php (good for 6 pax)
STONE HOUSE 1 - 4,125 Php (good for 5 pax)
STONE HOUSE 2 - 4,500 Php (good for 5 pax)
Please be reminded that rates changes without prior notice. For more details, reservations/bookings, you may contact their official Facebook Page or email them at enchantedmountaincebu@gmail.com.