It was actually out of our plan as rain poured hard that day but since this has been our weekly ritual, we decided to meet anyway, and, just do a different activity. Rain or Shine, nothing can/should stop us from our weekly date!😛 (HaHaHa).
Long story short, we opt for some indoor activity that should not be too far from our beloved City of Talisay. Glad we found the Wild Bow Archery in SM Seaside City, Cebu.
Feeling super excited, we headed around 3 in the afternoon, thrilled to make a hit for the first time.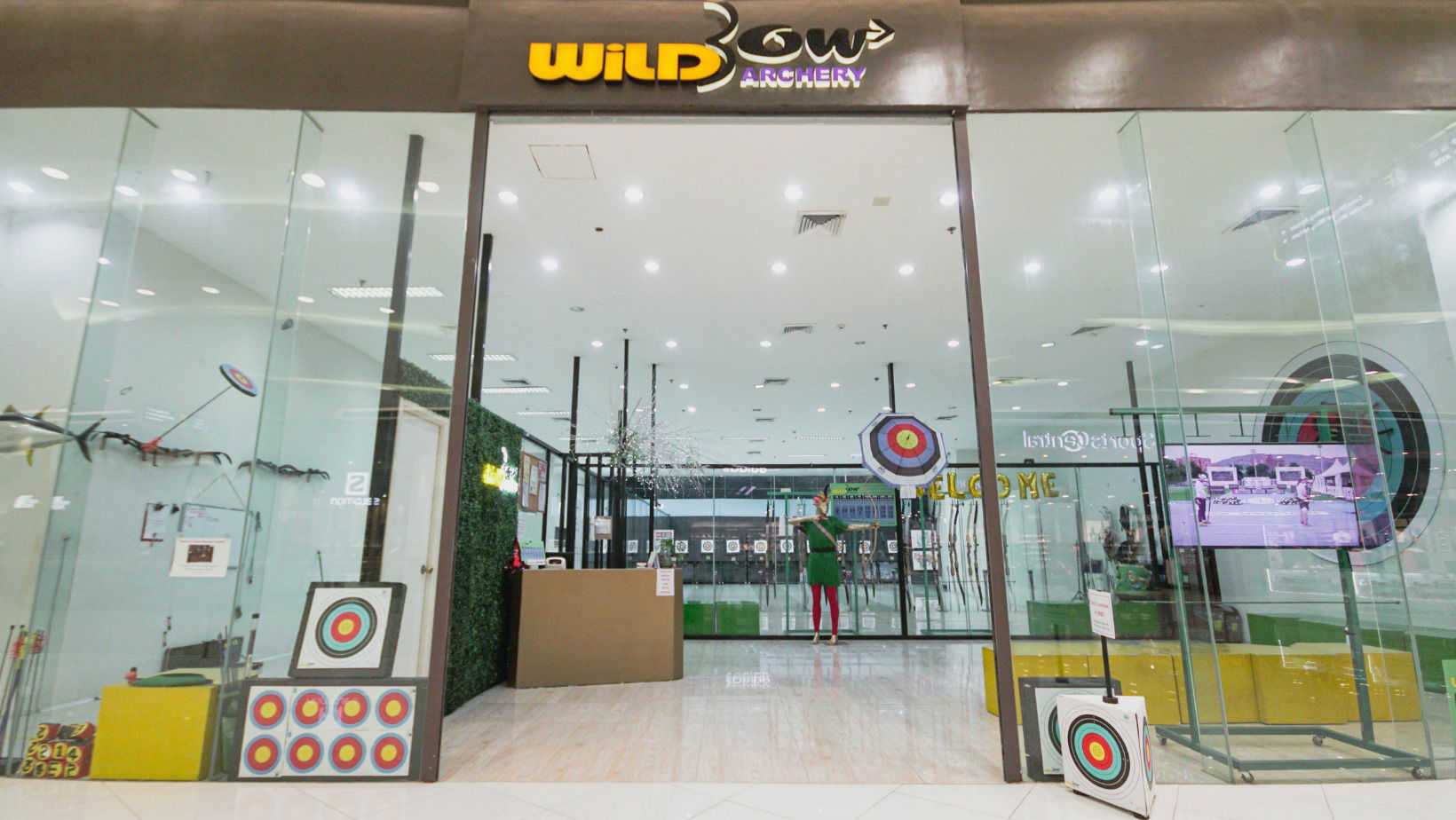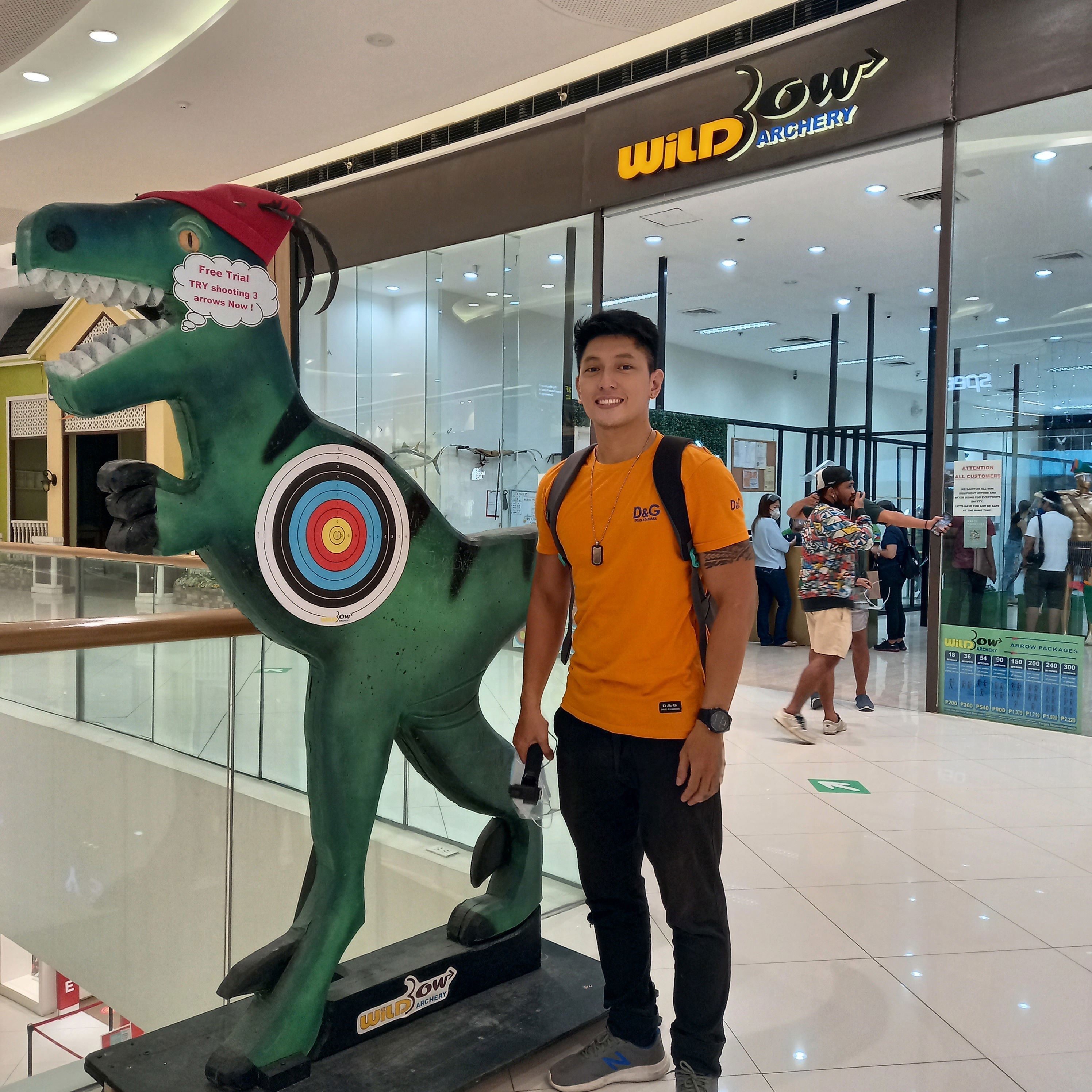 Wild Bow Archery is the first indoor archery range in Cebu. It is located at the 2nd floor, Cube Wing of SM Seaside City Cebu where you can enjoy and learn archery at any season especially if you are looking for fun activity during wet season.
The store has several arrow packages that you can choose from in which you can share with your companions. Since it's our first time, we chose the 36 arrows. Luckily, they have a promo of 3 arrows for free, which make 42 shared arrows. The target paper is 40 php each which you can bring home as a souvenir.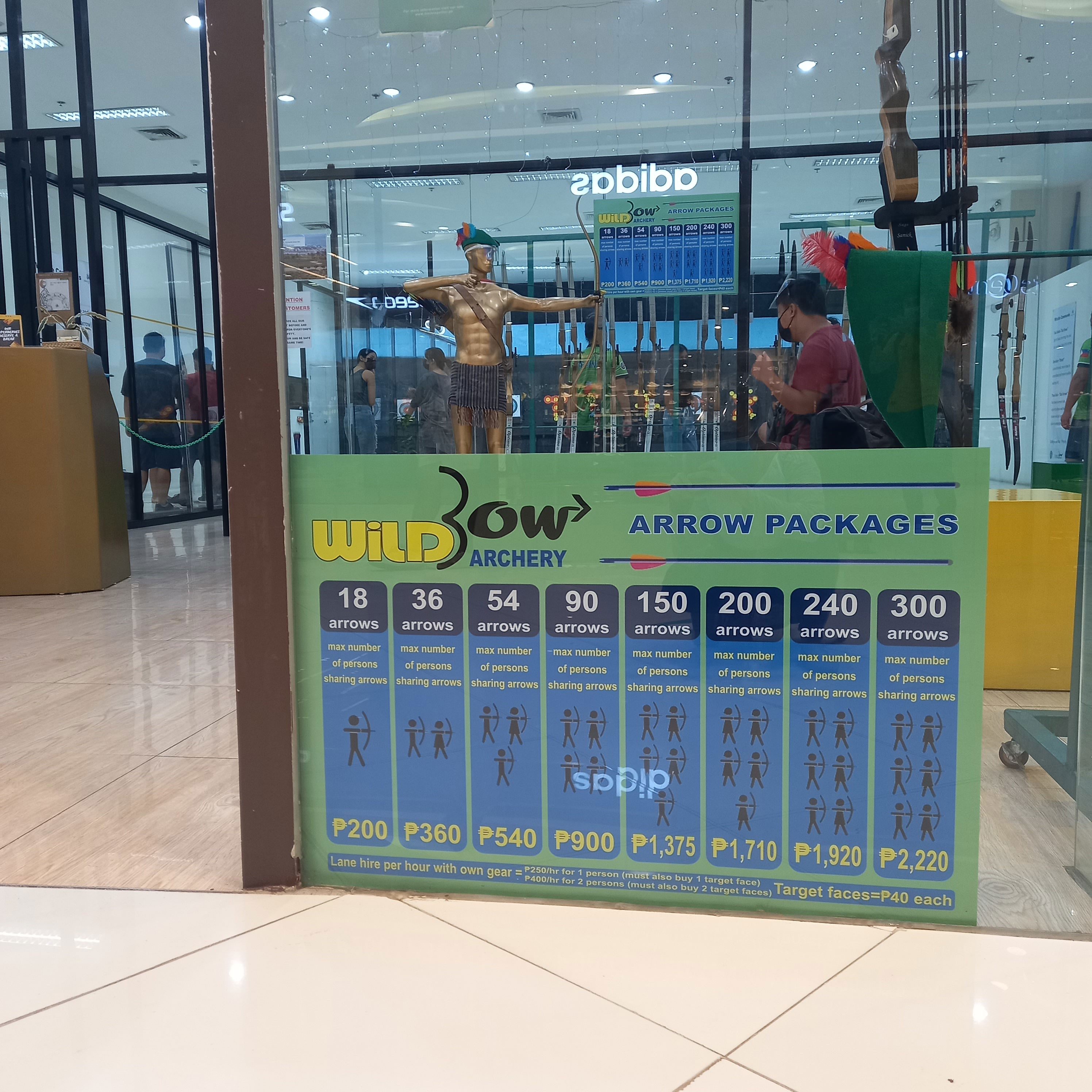 It has nine short lanes with a 10-meter distance from the target and three long lanes with an 18-meter distance from the target. You can definitely choose which distance you prefer to train with, depending on your expertise and capability about this sport. Kids and beginner adults are usually assigned to the short lanes whilst the long lanes are for those pro-archers. The long lanes are open for reservation for training sessions, in case you are interested.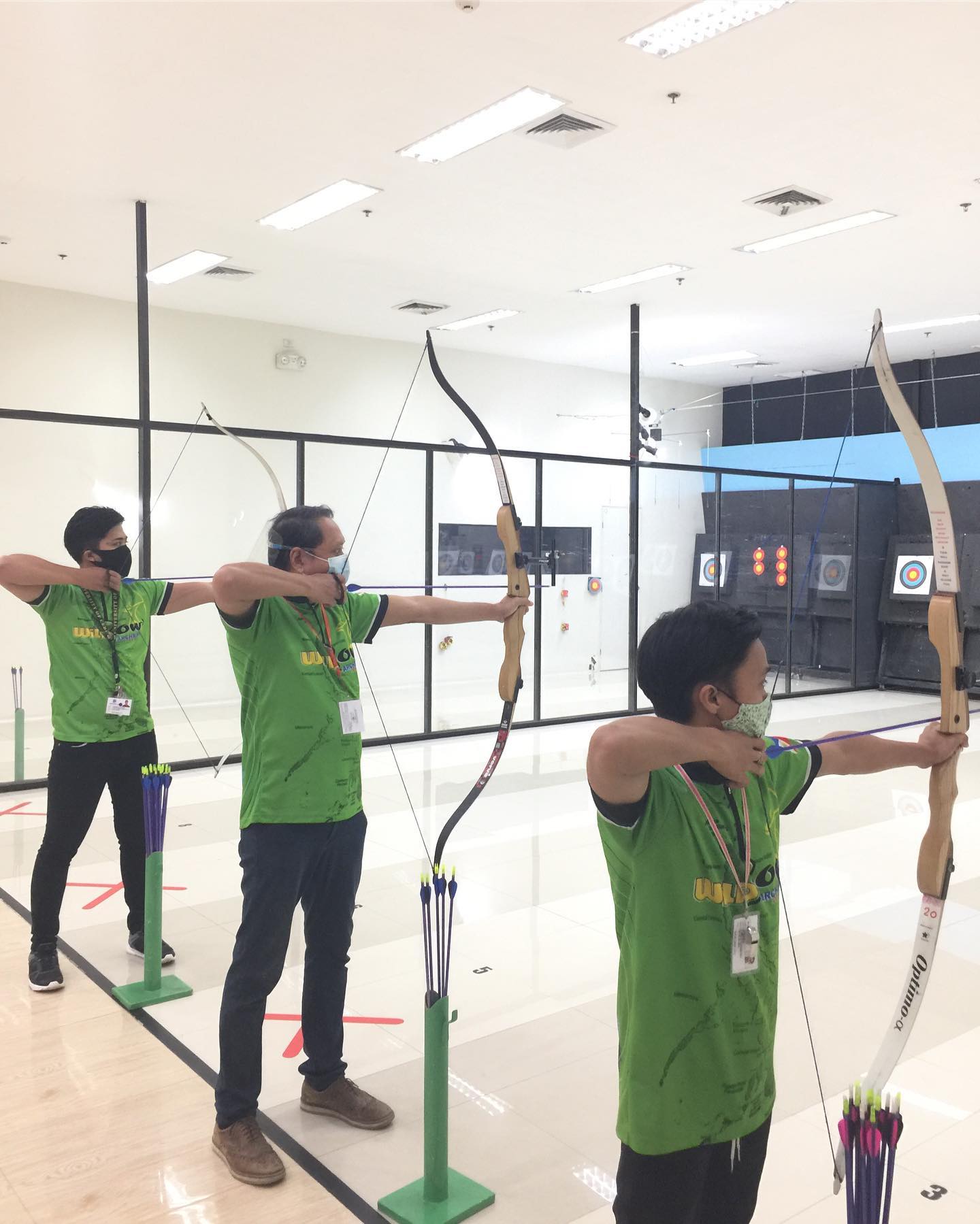 Wild Bow Archery also takes pride in their equipment and accessories as they are 100% authentic, real and actual bows and arrows. The adults get a standard-sized bow while children have a smaller and lighter version so they can shoot with ease. And if you are a left-handed?! Don't worry, they have a bow variation intended for you! :)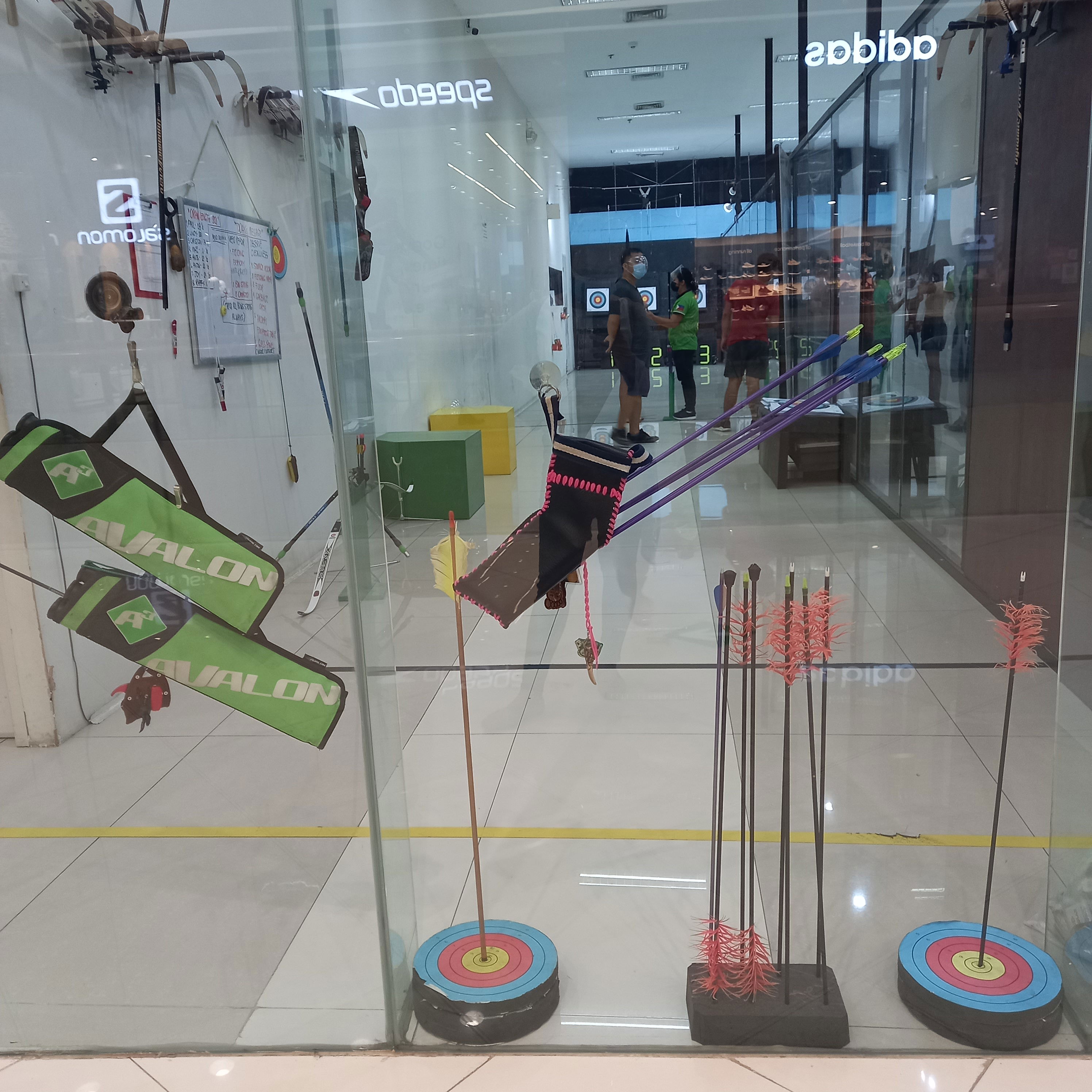 Don't worry if it's your first time, as the instructors are very friendly; there to teach you the basics as well as monitor you while you shoot, for everyone else' safety.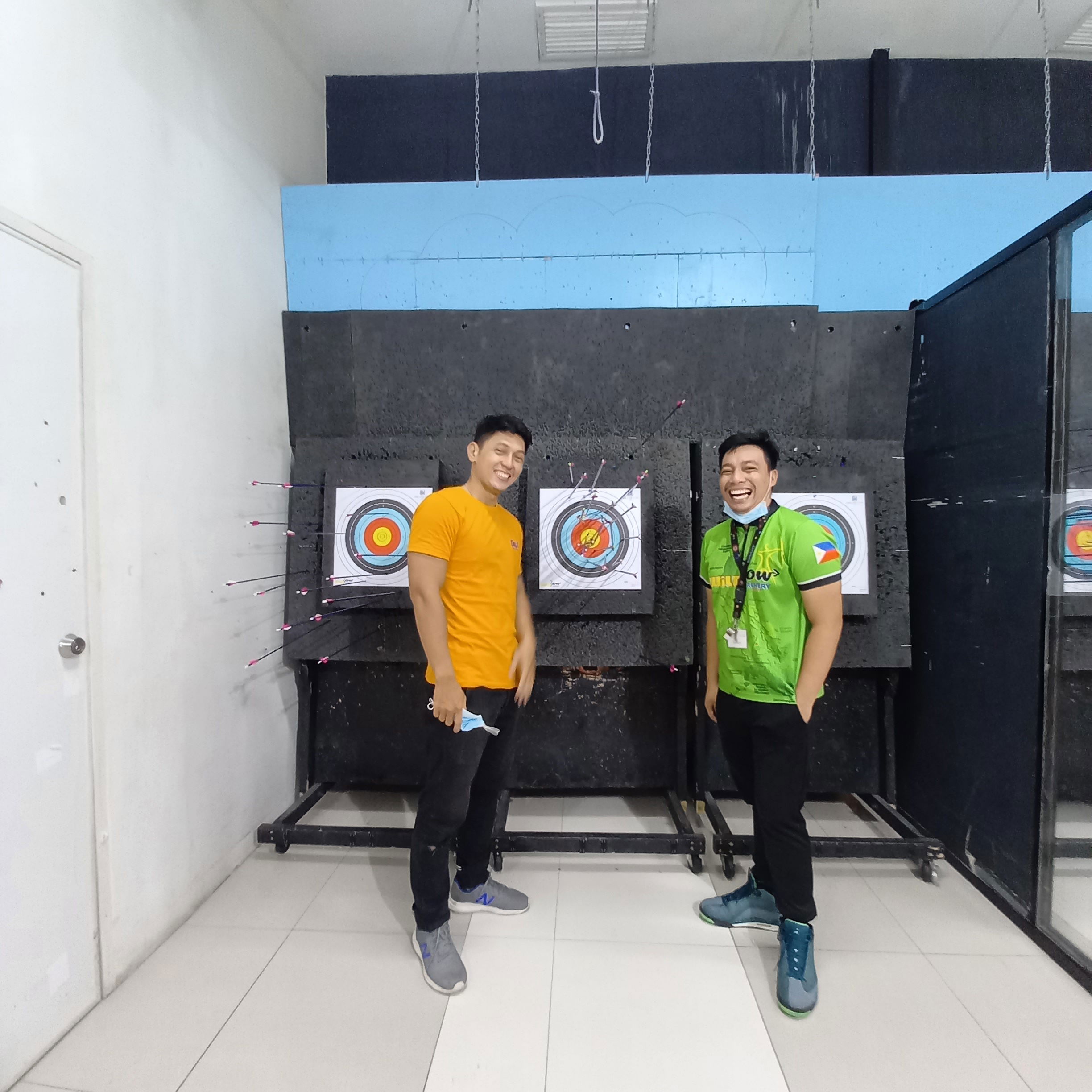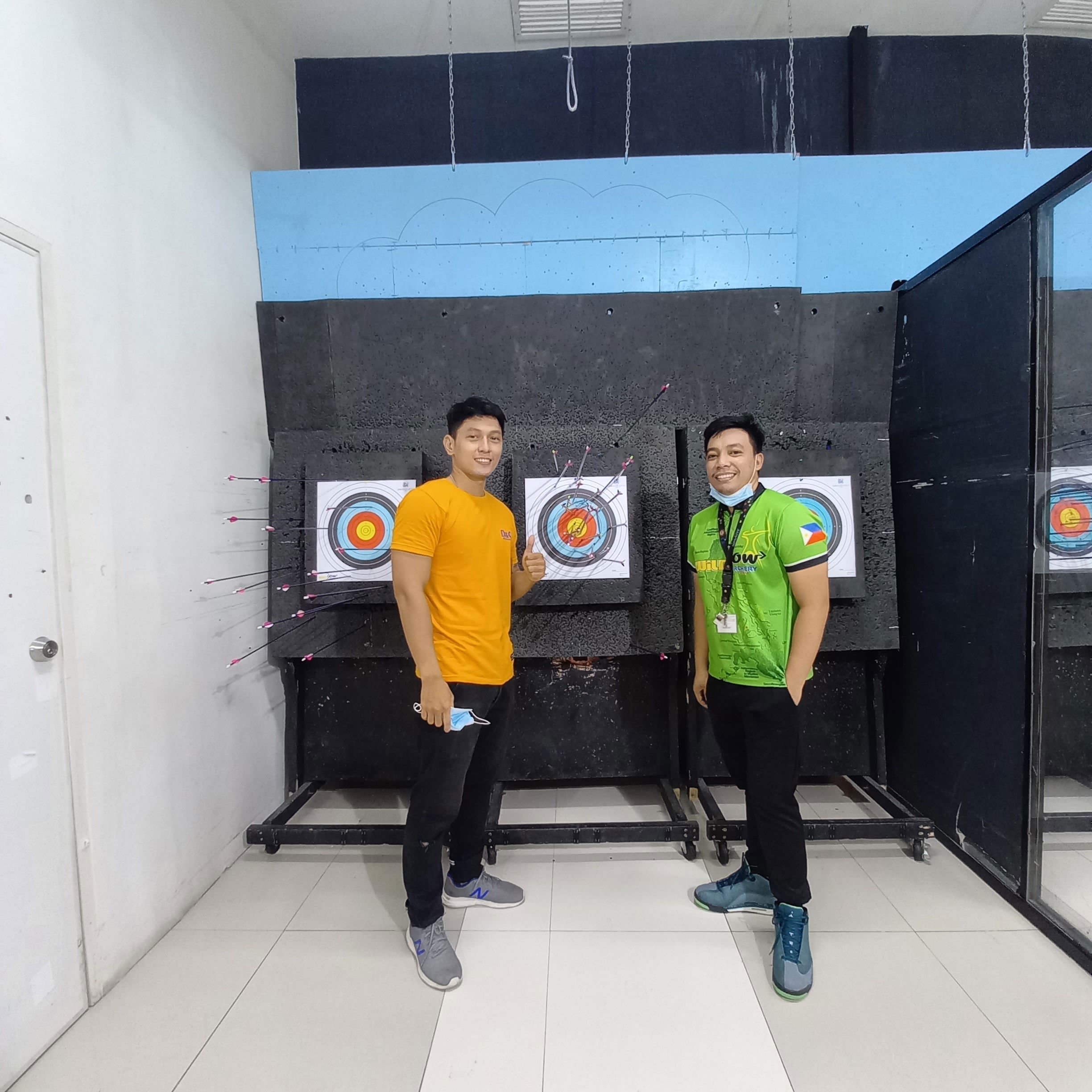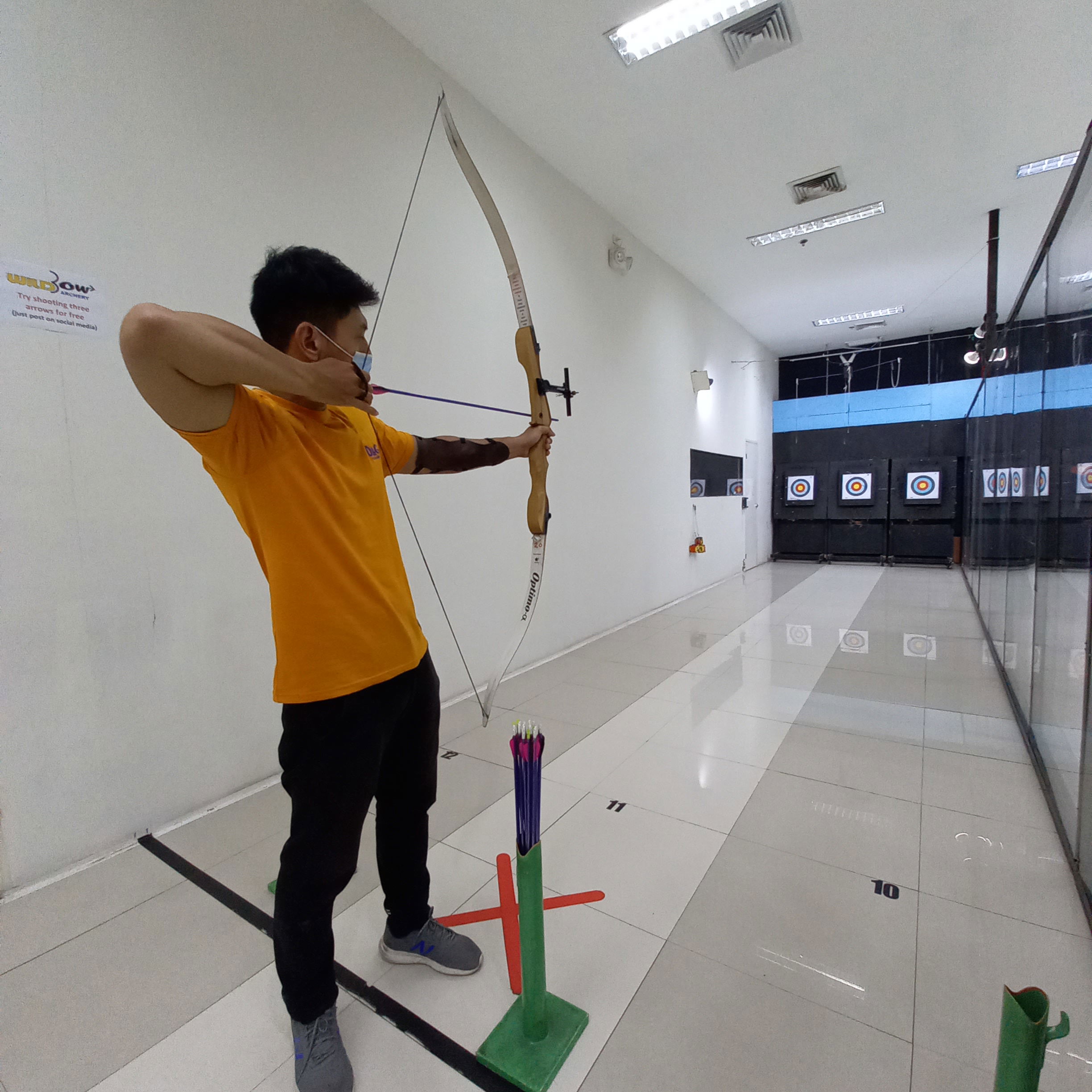 As the legendary archer and bowhunter, Fred Bear said, "Nothing clears a troubled mind like shooting a bow."
This sport will truly develop and enhance your intense focus and concentration while aiming at your target. From nocking the arrow, raising the bow arm, drawing the string to the anchor point, taking aim, and executing a smooth release, they require tremendous focus and concentration to hit your target.
Most of the time, the outcome of your shot is a reflection of your level of focus throughout the shot process.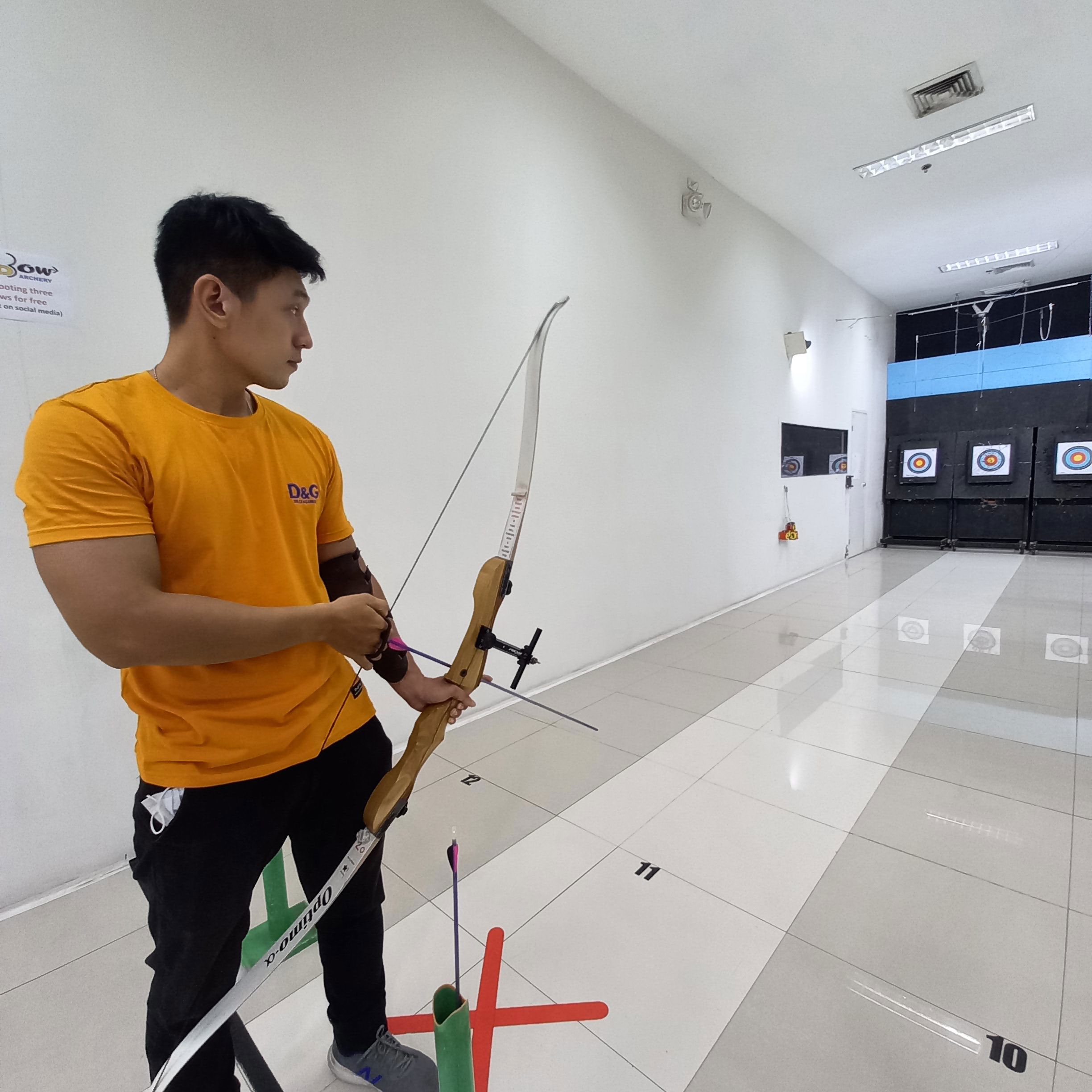 It also requires arm strength like having the strength to hold steady during the shot. It's painful in the arm muscle for first-timers. Nevertheless, given with the skills and learnings you acquire out of this activity, it's all worth it.
While archery isn't the most physically demanding sport in the world, there are certain muscle groups that must be developed and strengthened in order to draw and hold back a heavy bow.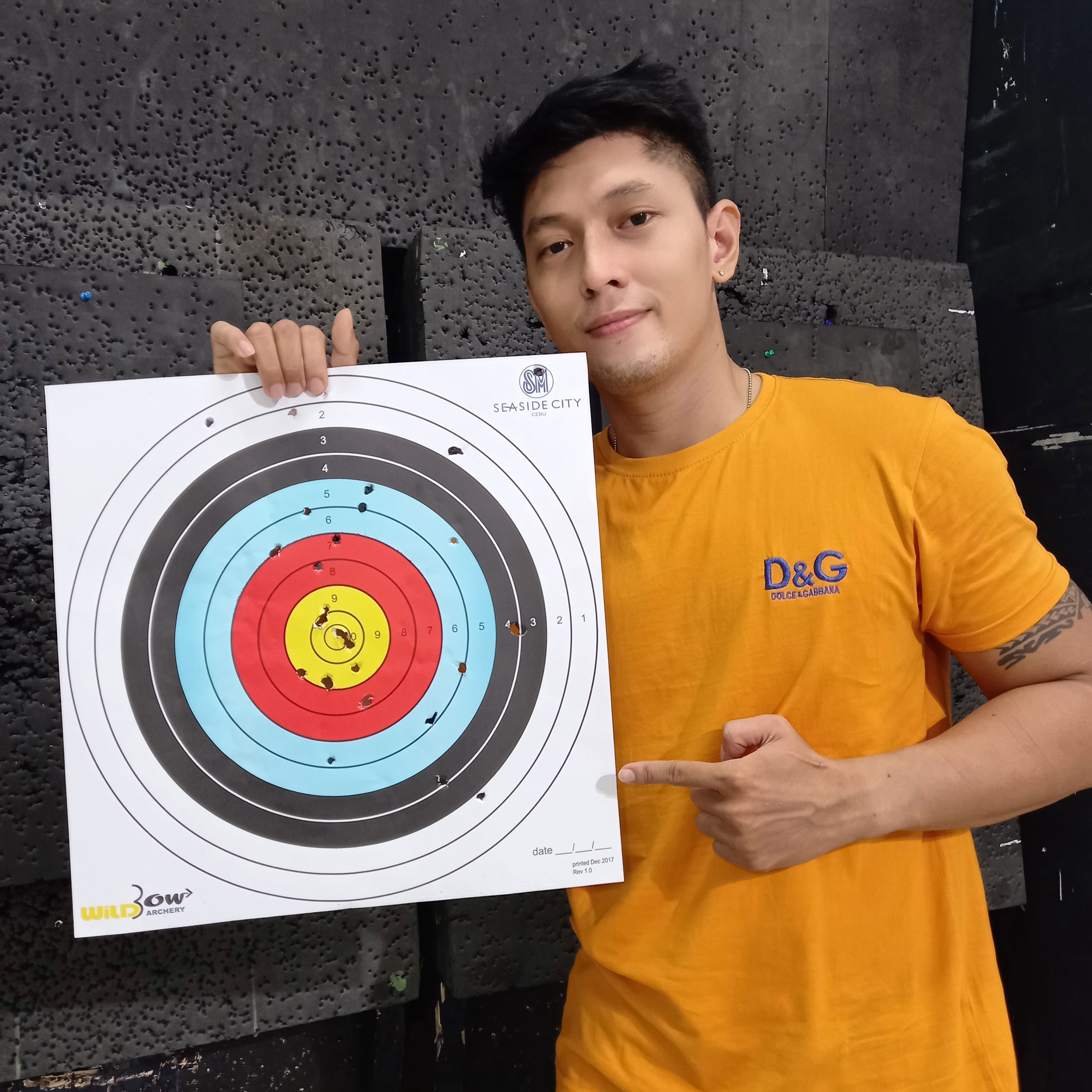 Overall, it's a fun and enjoyable experience aside from learning a new skills. For more details, you can visit Wild Bow Archery official FB page; Contact number: 0917-162-5233.
WATCH FULL VIDEO HERE: