Cebu is known for its natural beauty and diverse landscapes which offers a unique advantage among Cebuanos and visitors alike. One of the best parts of being in Cebu is to be able to have a short trip for an hour or two either to a breathtaking sea view or to a serene mountainous escape.
Join us as we take a short escape from the busy life in the city to Ibabaw Mountain Resort of Liloan.
LOCATION
True to its name, "Ibabaw," which means "top," the resort offers breathtaking views and a serene ambiance that anyone can dream of.
It's more or less one hour drive from Cebu City and is accessible by car or motorcycle. As you approach the destination, clear signage will guide your way for a smooth and convenient arrival. You can also use popular navigation apps like Google Maps or Waze to navigate your way to this idyllic haven.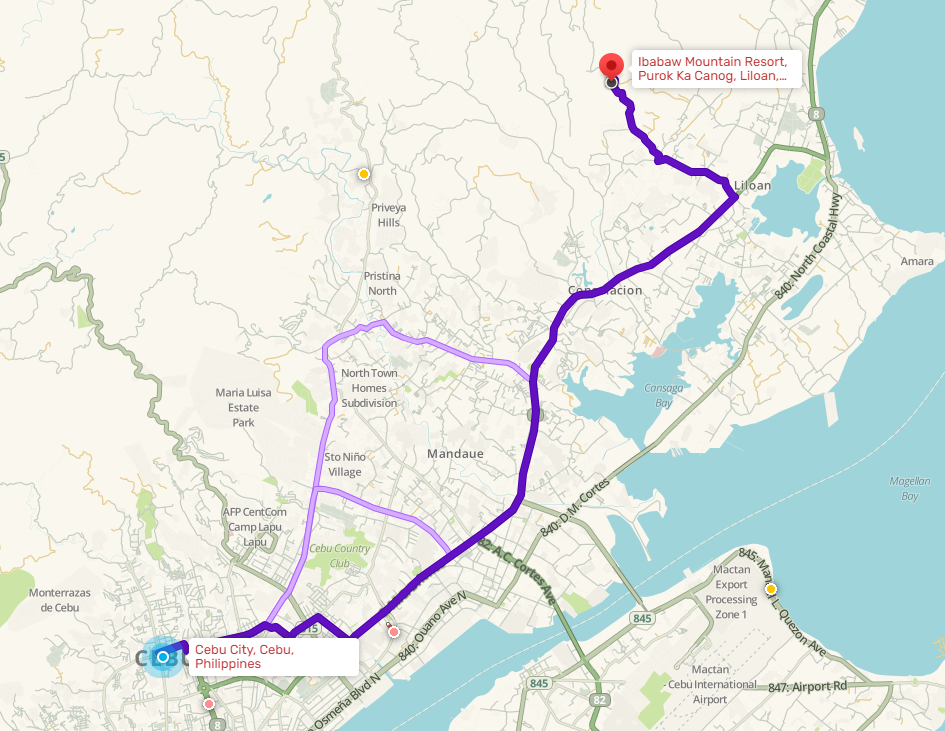 Note: It is always advisable to check the latest traffic conditions and utilize navigation apps for the most accurate directions to the resort.
The resort also offers official transportation vans that can accommodate up to 18 persons. Below are the rates. This already included the driver's fuel.

* From/To: Cebu City, Mandaue City,Lapu-Lapu City

One Way - P1,500; Two Way - P2,300
* From/To: Consolacion,Liloan,Compostela
One Way - P1,200; Two Way - P1,800
At Ibabaw Mountain Resort, prepare to be captivated by the tranquility that surrounds you. Enjoy sweeping views from its elevated location, taking in the beauty of the natural landscapes. The serene vibes enveloping the resort create an atmosphere of relaxation and rejuvenation, making it the ideal retreat from bustling city life.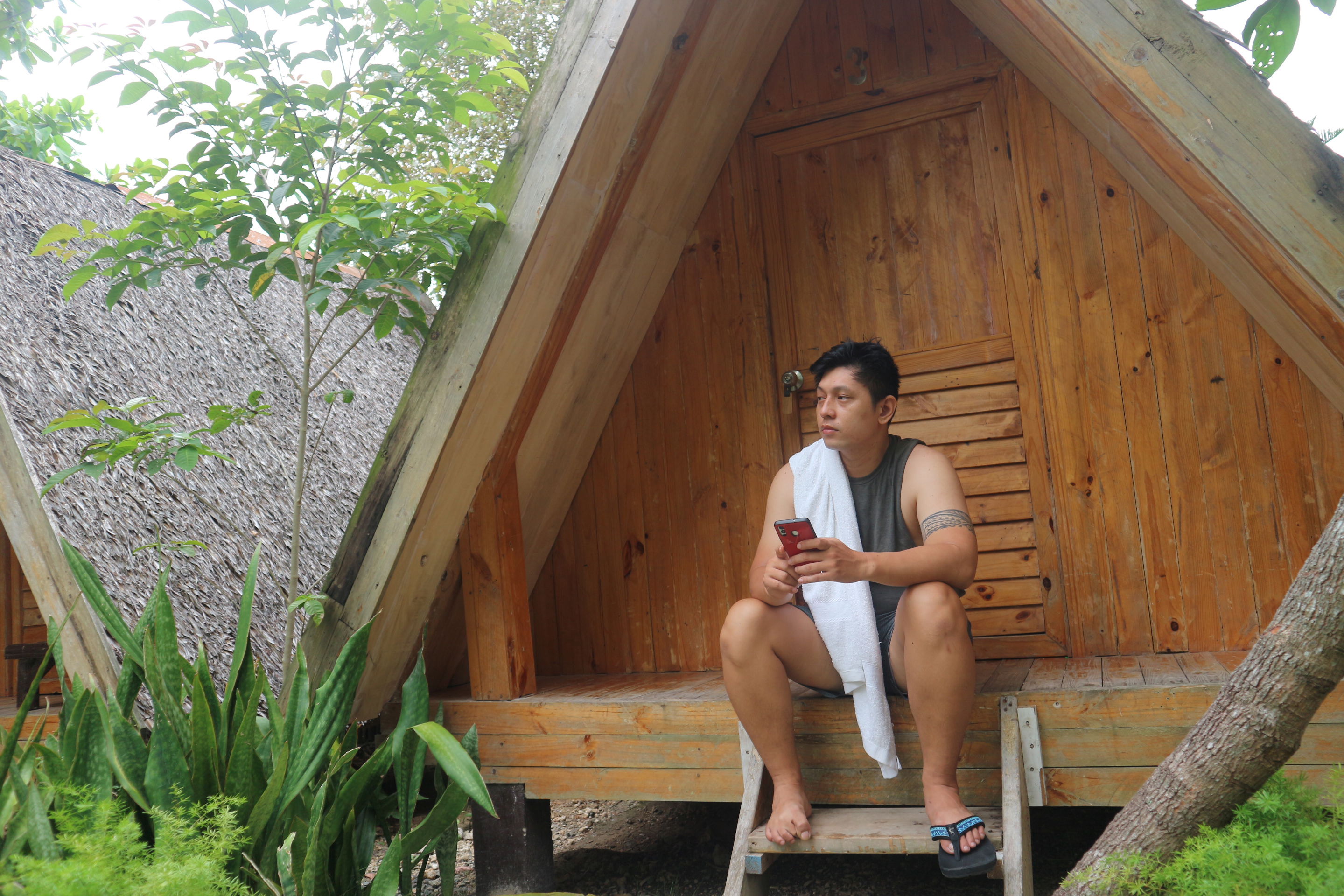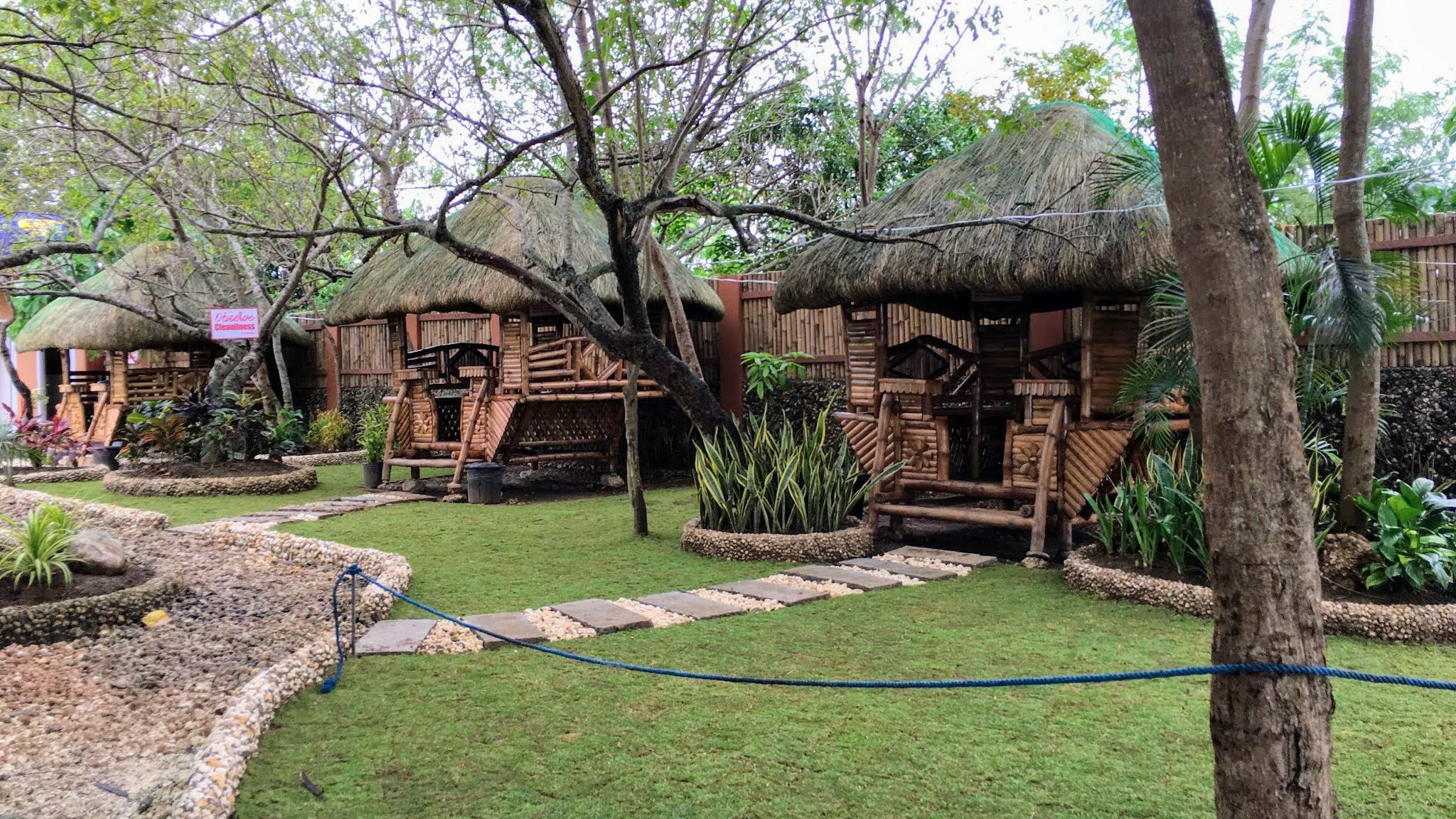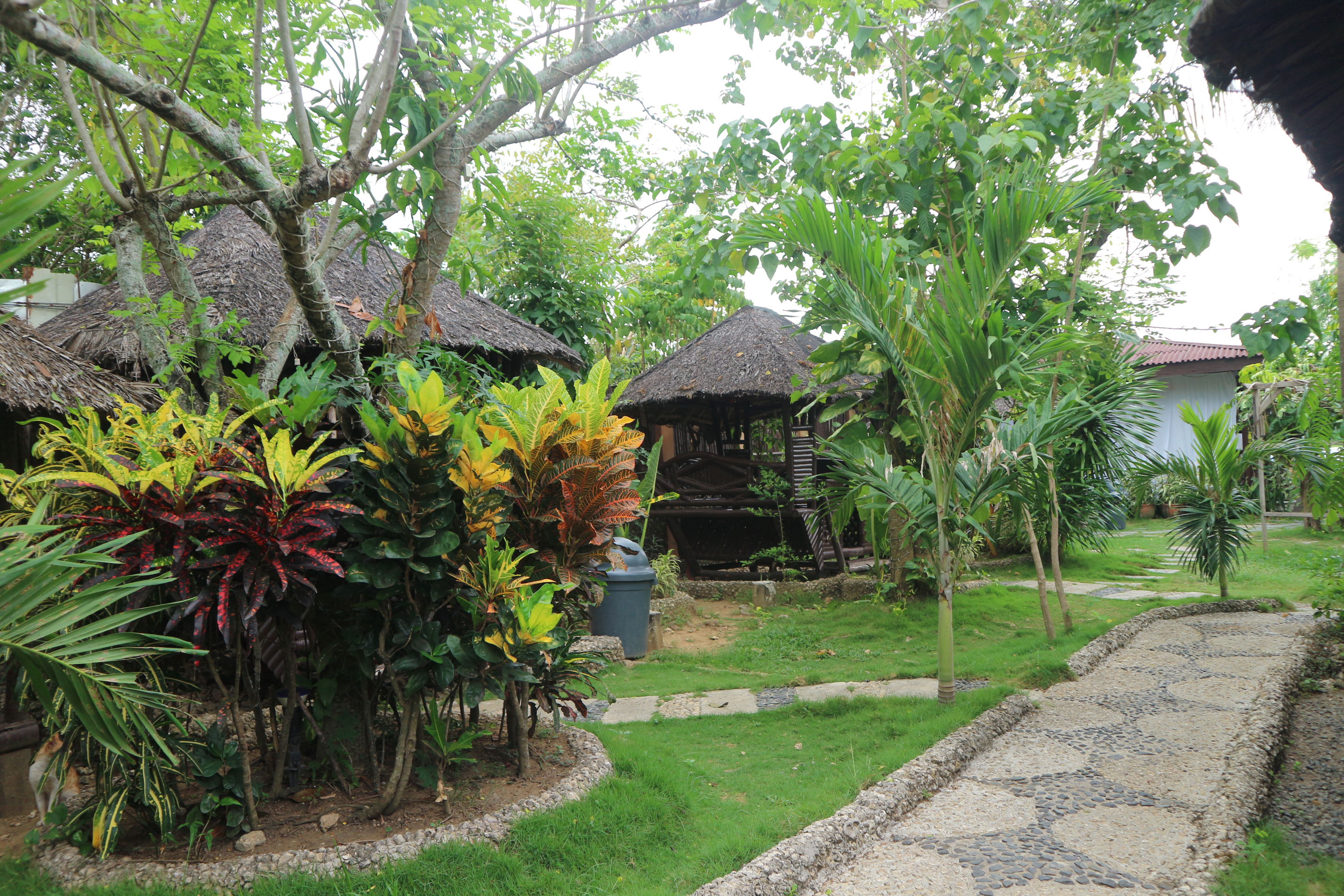 Whether you're seeking a peaceful escape or a memorable adventure, Ibabaw Mountain Resort would surely provide you with such an experience. Immerse yourself in the beauty of the top view, unwind amidst the serene vibes, and create lasting memories in this enchanting destination.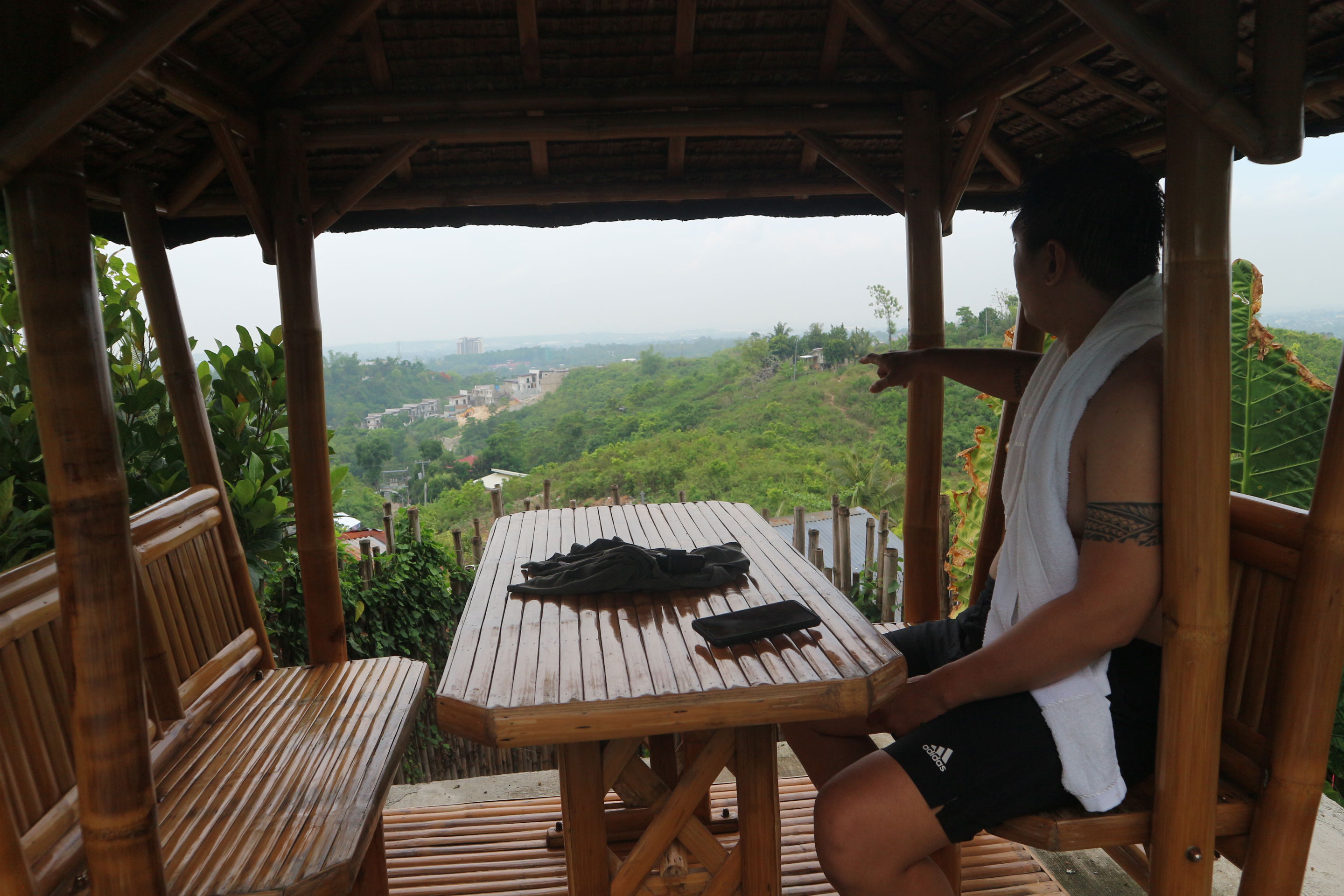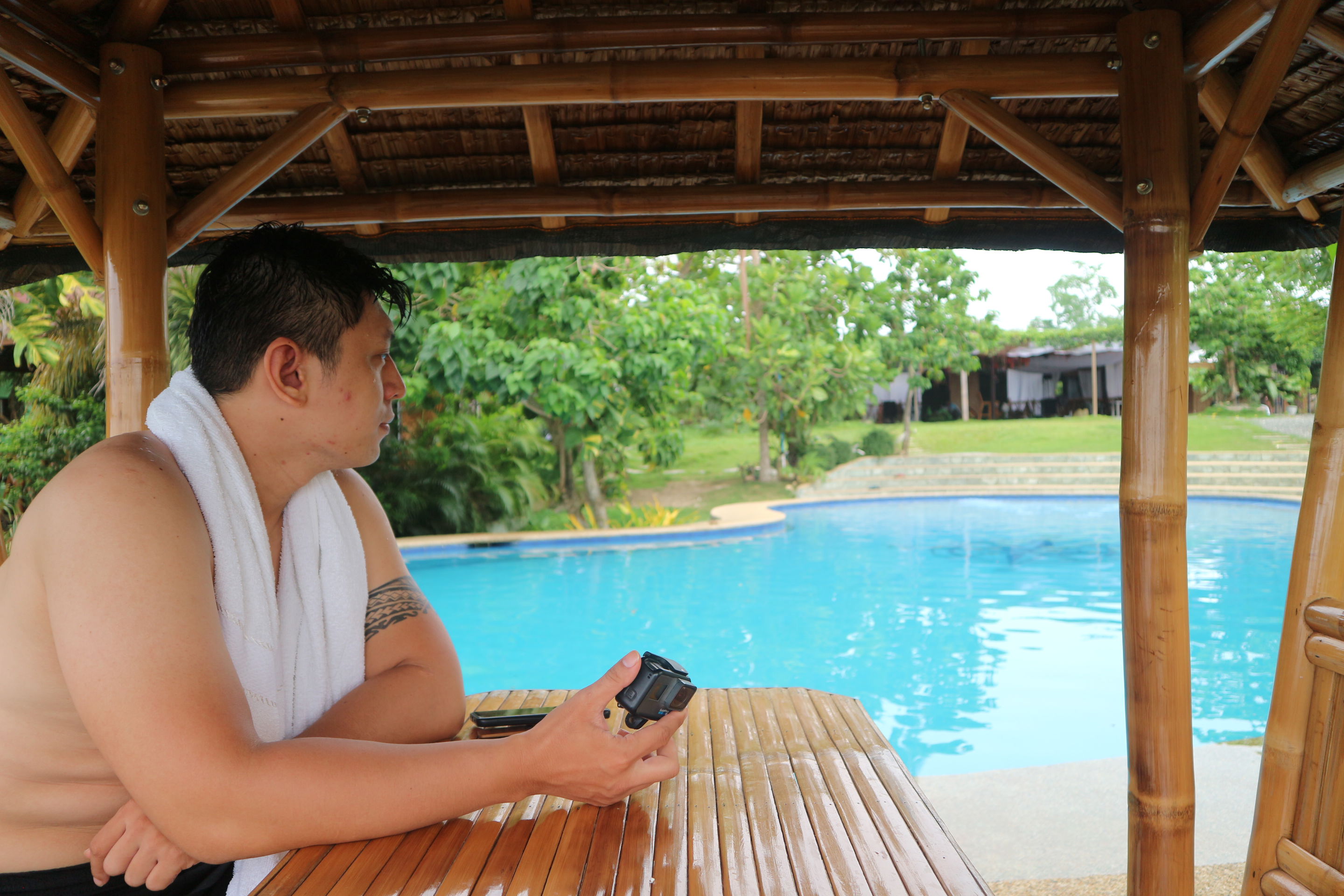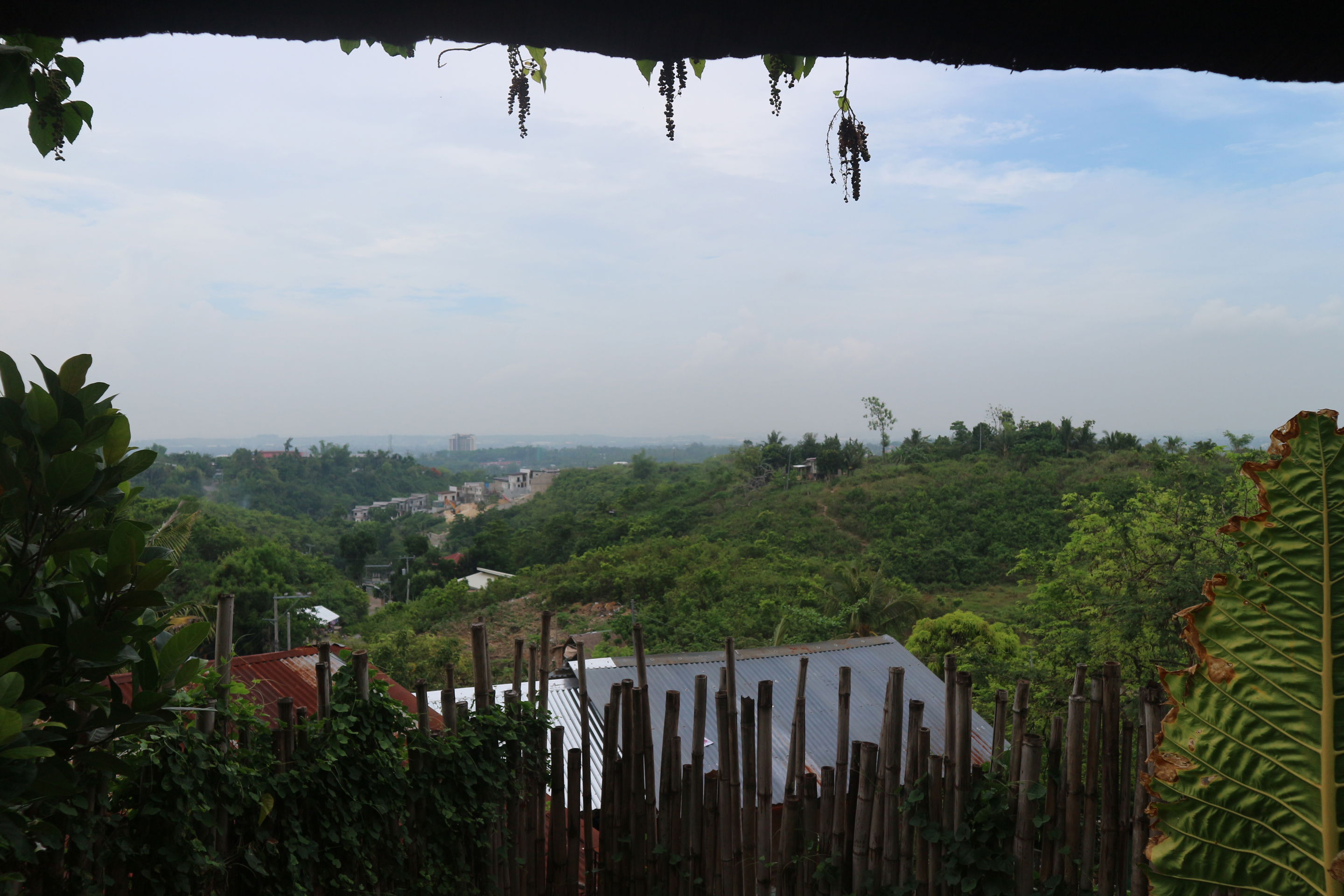 The resort is open for a day trip or an enchanting overnight stay. For a memorable day trip, you can enjoy the resort's Day Use package from 8 AM to 5 PM.
Adults - ₱100
kids aged 3 to 9 years old - ₱50.
Children aged 2 years and below have the privilege of enjoying the experience for free.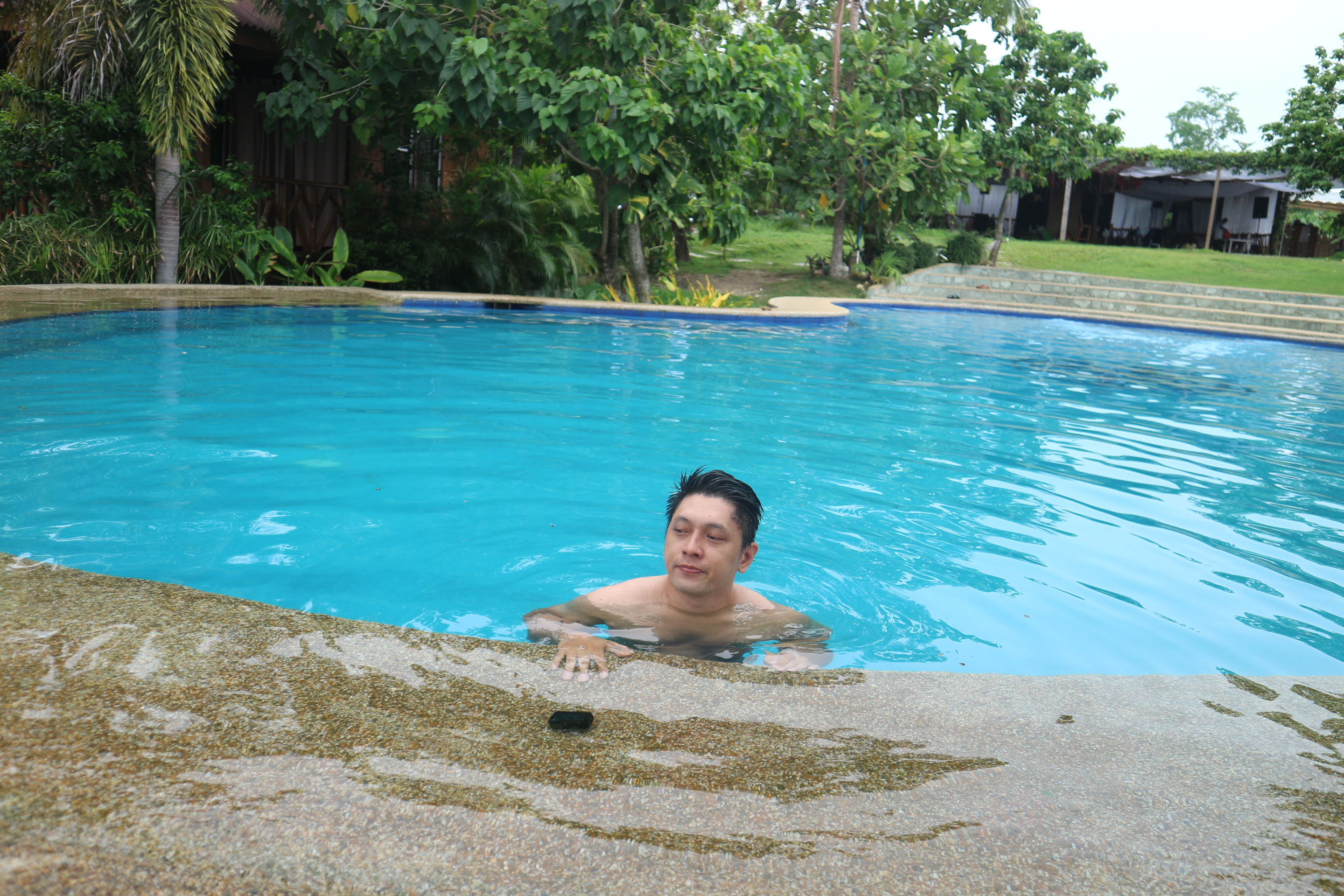 If you're looking to extend your stay and revel in the magic of the evening, indulge in the Night Swimming package from 5 PM to 10 PM.
Adults - ₱150
kids aged 3 to 9 years old - ₱75.
Children aged 2 years and below can join in the fun without any charges.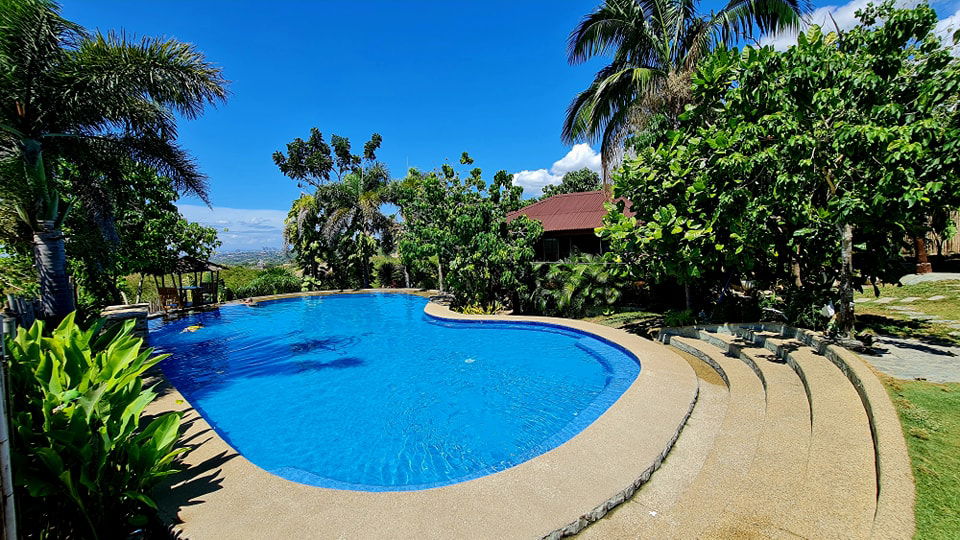 For those who wanted to have an overnight stay at the resort, check-in time begins at 12 noon. Which gives you enough time to settle in and make the most of your stay. You can unwind and recharge in the serene surroundings of the resort, take a dip in the pool, or simply lounge by the poolside, basking in the warm sunshine. Check-out time is at 10 AM.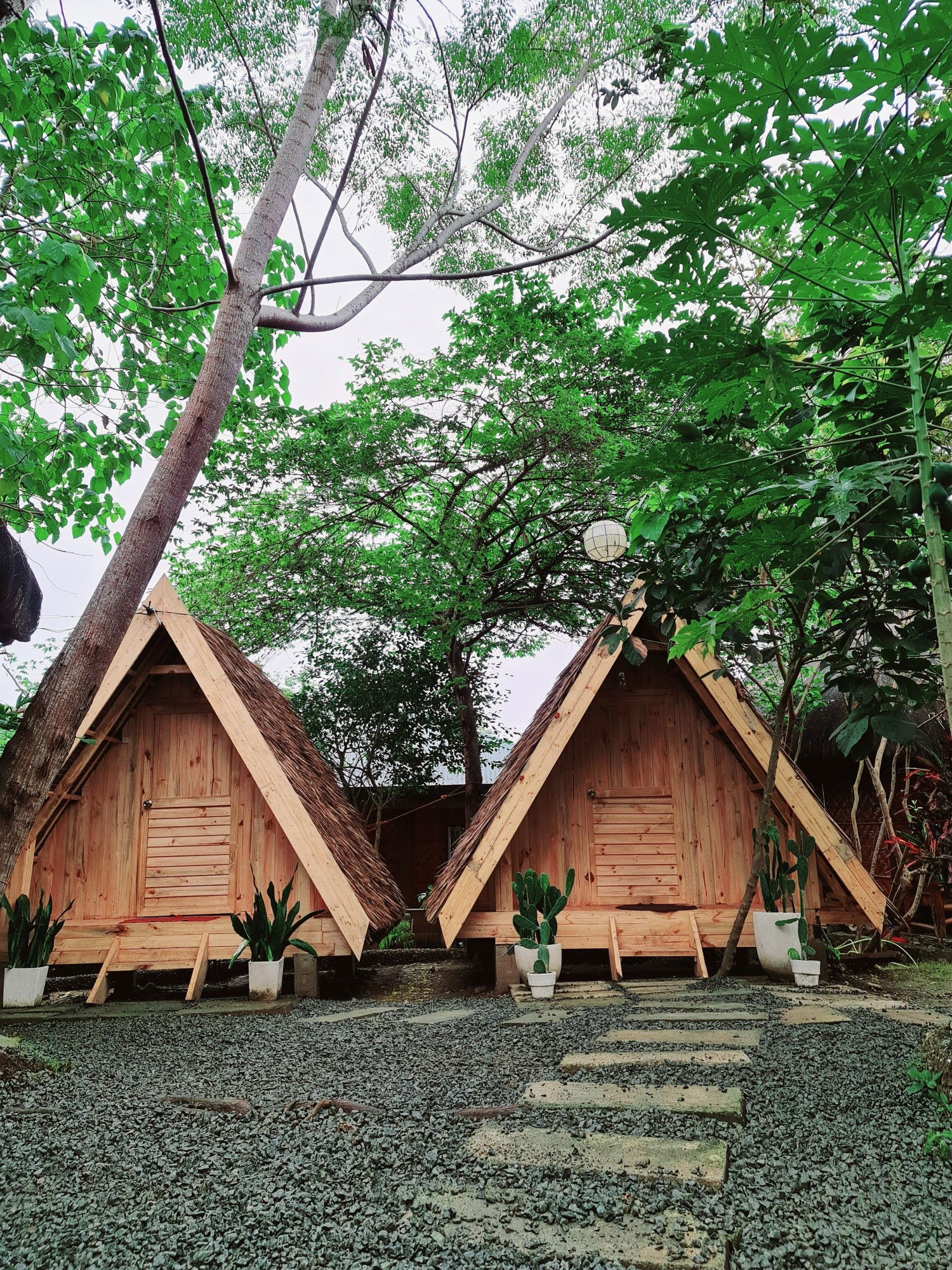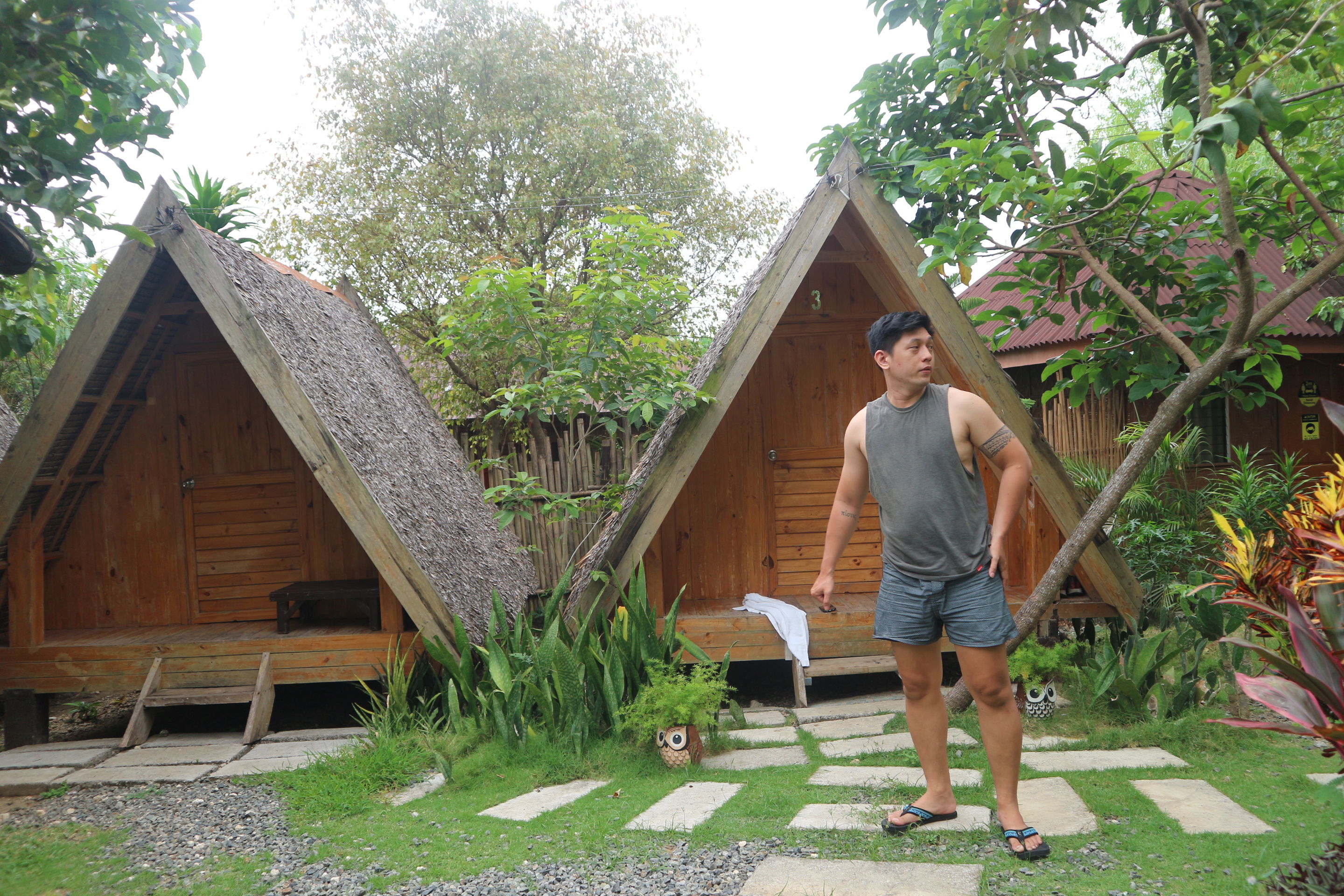 For families or larger groups, they have a spacious family house equipped with complete amenities and facilities. For those seeking a more traditional and intimate experience, the resort also offers a native-style hub called 'Bahay Kubo'. This charming abode can accommodate up to 4 persons and offers a cozy environment. You can relax on the terrace, which overlooks the lush green surroundings of the resort, creating a tranquil atmosphere.
Additionally, the resort provides air-conditioned rooms perfect for couples or individuals. These rooms are designed to accommodate 2 persons and each room is attached to a wide veranda. Guests can enjoy the fresh air and scenic views from the comfort of their private space.
No matter the choice of accommodation, Ibabaw Mountain Resort ensures a comfortable and memorable overnight stay, allowing guests to unwind and appreciate the beauty of their surroundings.
Here are the room rate details as of 2023: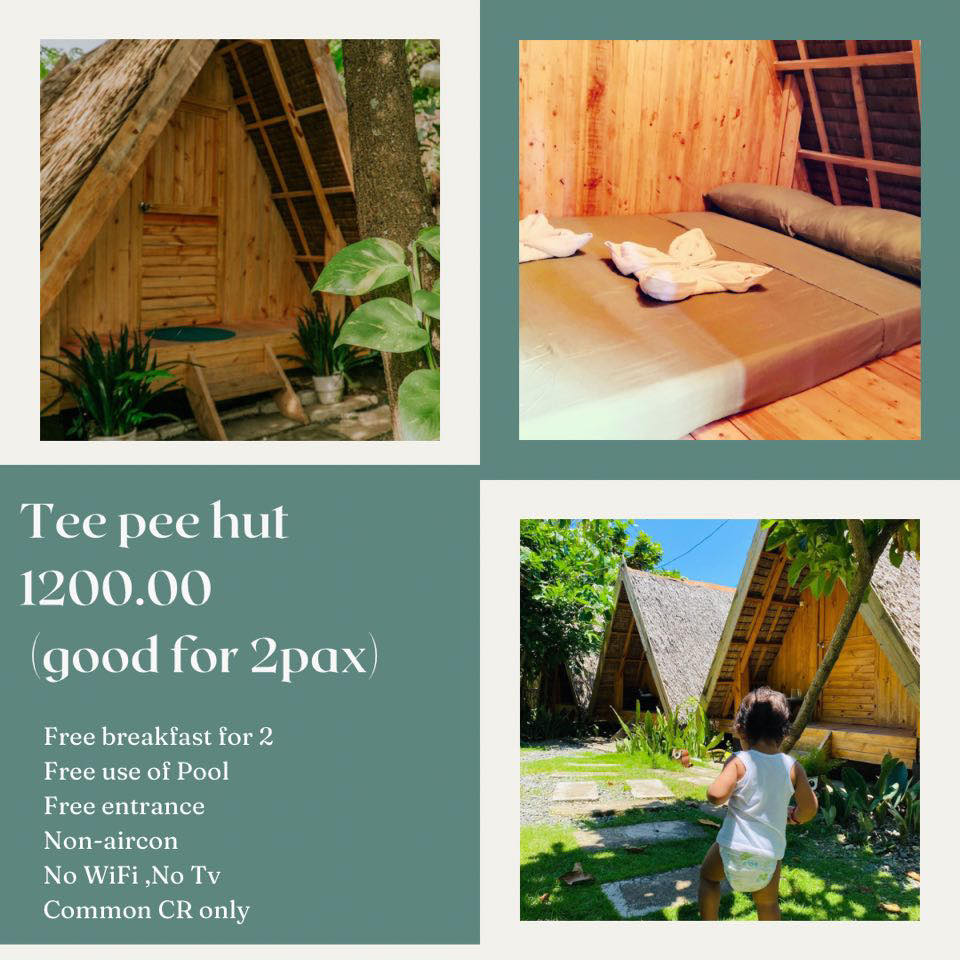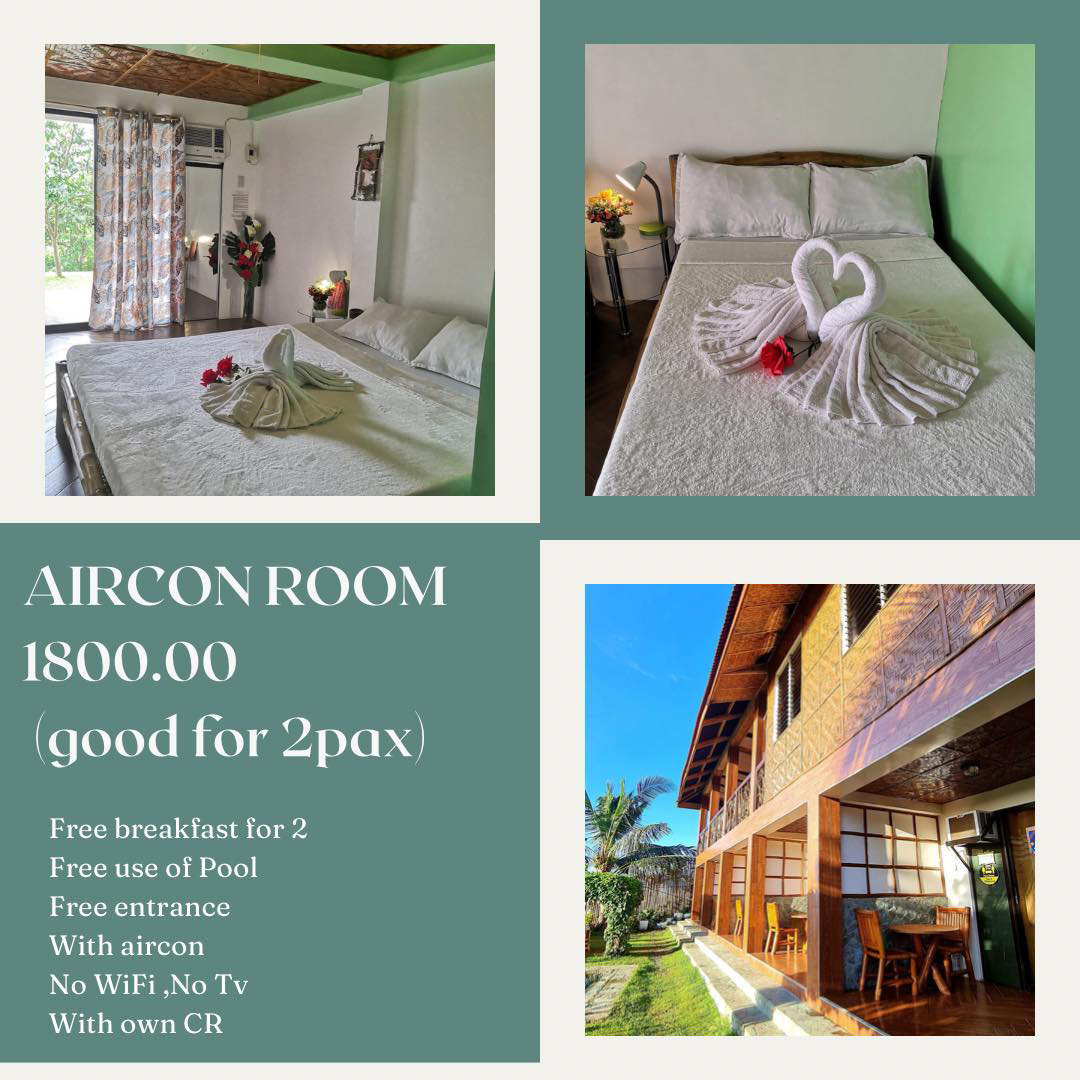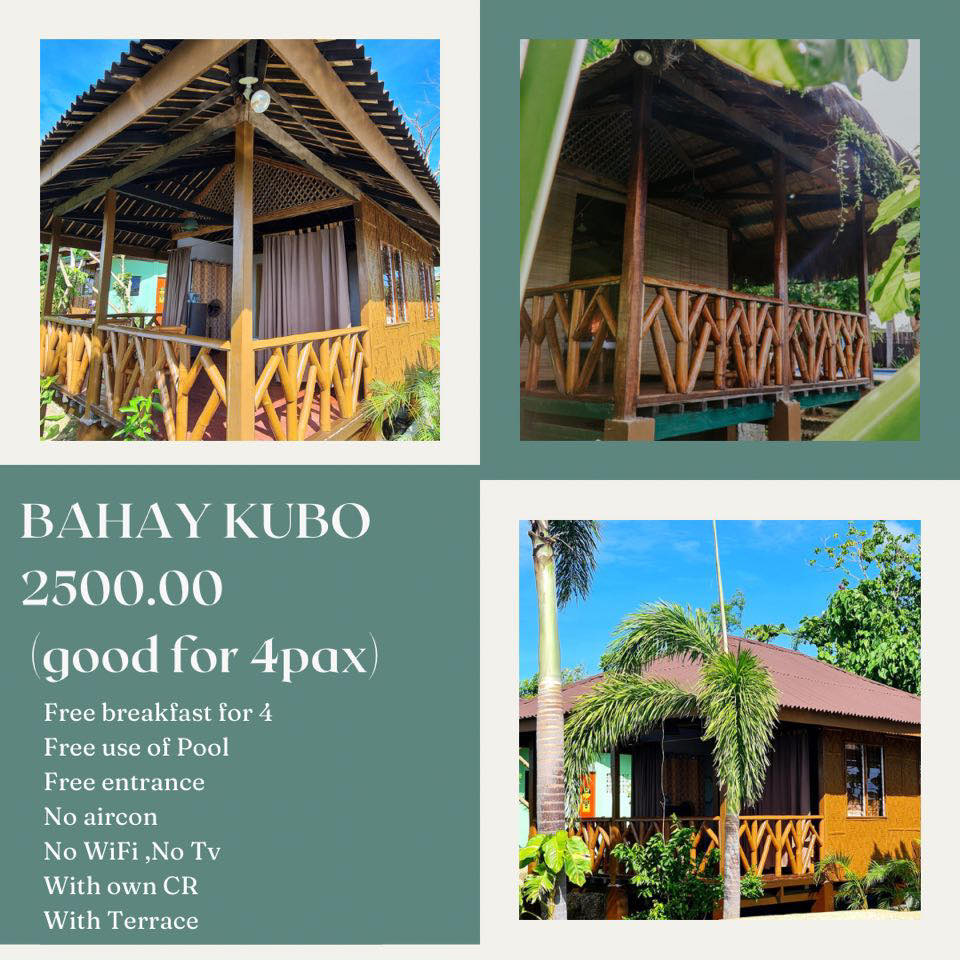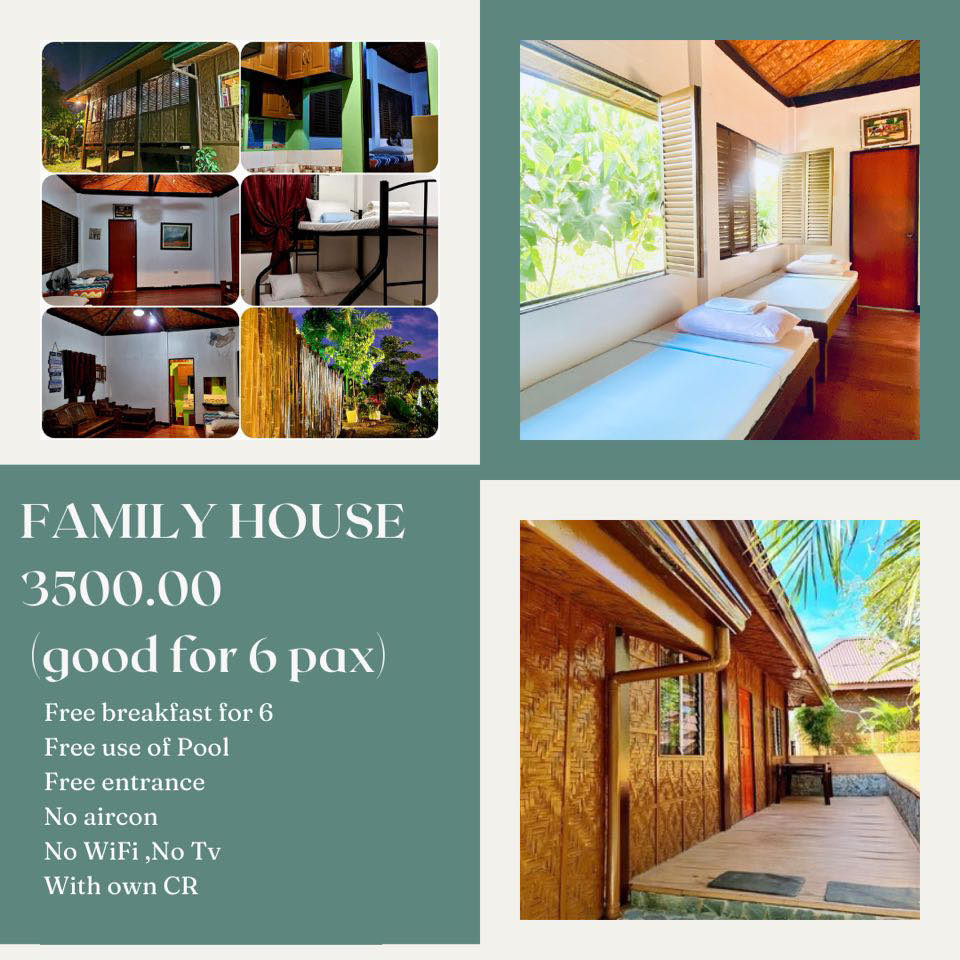 The entrance, use of the pool, and other amenities are already included when you book an overnight stay at the resort which makes it very affordable for anyone seeking a great relaxation getaway that is not so far from the city. The place doesn't have any WIFI but the network reception is great and you can use your mobile data to access the internet at a fast speed. Perfect for your work or business while on a getaway.
RESTAURANT
To maintain cleanliness and ensure pest-free rooms, the resort highly discourages guests from bringing in outside food and beverages. However, if you wish to bring light snacks, it may be allowed. Please note that a corkage fee applies for Lechon (roasted pig), as well as for alcoholic and non-alcoholic beverages brought from outside.
The food offered at Ibabaw Mountain Resort is not only affordable but also comes in large servings, typically suitable for 2 to 3 persons. This means you can enjoy your meals without the hassle of organizing or preparing your own food.
How was our entire experience?
The overall experience at Ibabaw Mountain Resort was truly remarkable and highly recommended, especially for those seeking a resort near the city. The staff was accommodating and welcoming.
This resort is also perfect for various occasions, including team-building activities, weddings, birthdays, and reunions. They have the capability to cater to your desired event and ensure a private and personalized experience for you and your guests. In fact, when we were there, some of the staff are decorating for a wedding event that coming weekend.
In conclusion, I personally endorse Ibabaw Mountain Resort to my friends and guests. It offers a wonderful retreat with excellent service without breaking your pocket, making it a top choice for a memorable and enjoyable experience.
For more details, you can also visit their Facebook Page.