If you are looking forward to an adventure together with your friends after this Enhanced Community Quarantine (ECQ) is over, then a day hike at Mount Mago is perfect for you.
Whether you're an all-girl squad or an odd mix of the laid-backs and the outgoings, there is no need to worry. Hiking at Mount Mago is one of the easiest hikes perfect for your squad.
ABOUT MT. MAGO
Mount Mago, which lies around 700+ MASL, is actually located along the boundary of three Cebu municipalities - Danao, Carmen, and Tuburan. The trail going to the peak of Mt. Mago offers mesmerizing mountain views and fresh mountain air along the way. The panoramic green hues in sight around will surely satisfy your thirst for natural scenery.
PERKS OF HIKING MT. MAGO
If you are still looking for additional motivations to get off the couch and onto the trail, check out this list. Here are the 7 good reasons why a Mt. Mago hike should be next on your bucket list.
1. Easy hike advisable for beginners.
You don't have to be an experienced hiker just to reach the peak of Mt. Mago successfully. The trail is not as strenuous as other hikes. You just need to traverse 3 or 4 steep up and down green rolling hills. It may not be a total walk in the park, but overall it's downright manageable. If your group won't have a lot of stopovers for photo ops, it would just take an hour to get to the peak. Easy, accessible, and worth it.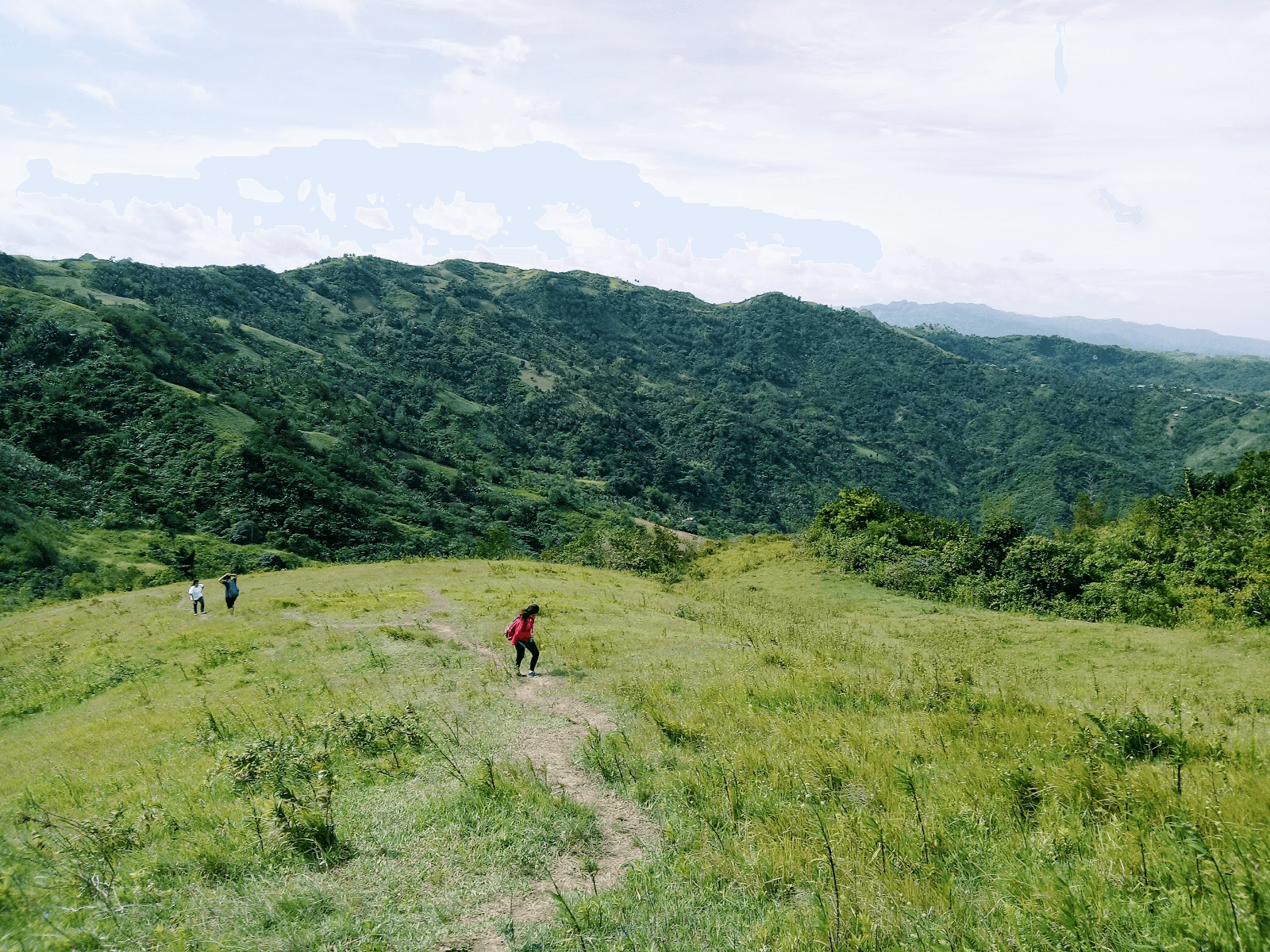 2. Vast view of the green mountainside and rolling hills.
You'll surely love the journey itself. The peak may not be as grand as other peaks but the geographic landscapes that you can witness along the way are beyond compare. The green mountainside and rolling hills plus the strong hug of the breeze will surely give you a dose of euphoria. At some point, you may feel like you're in Batanes. Every other point offers an amazing view that makes you want to snap a perfect panoramic shot.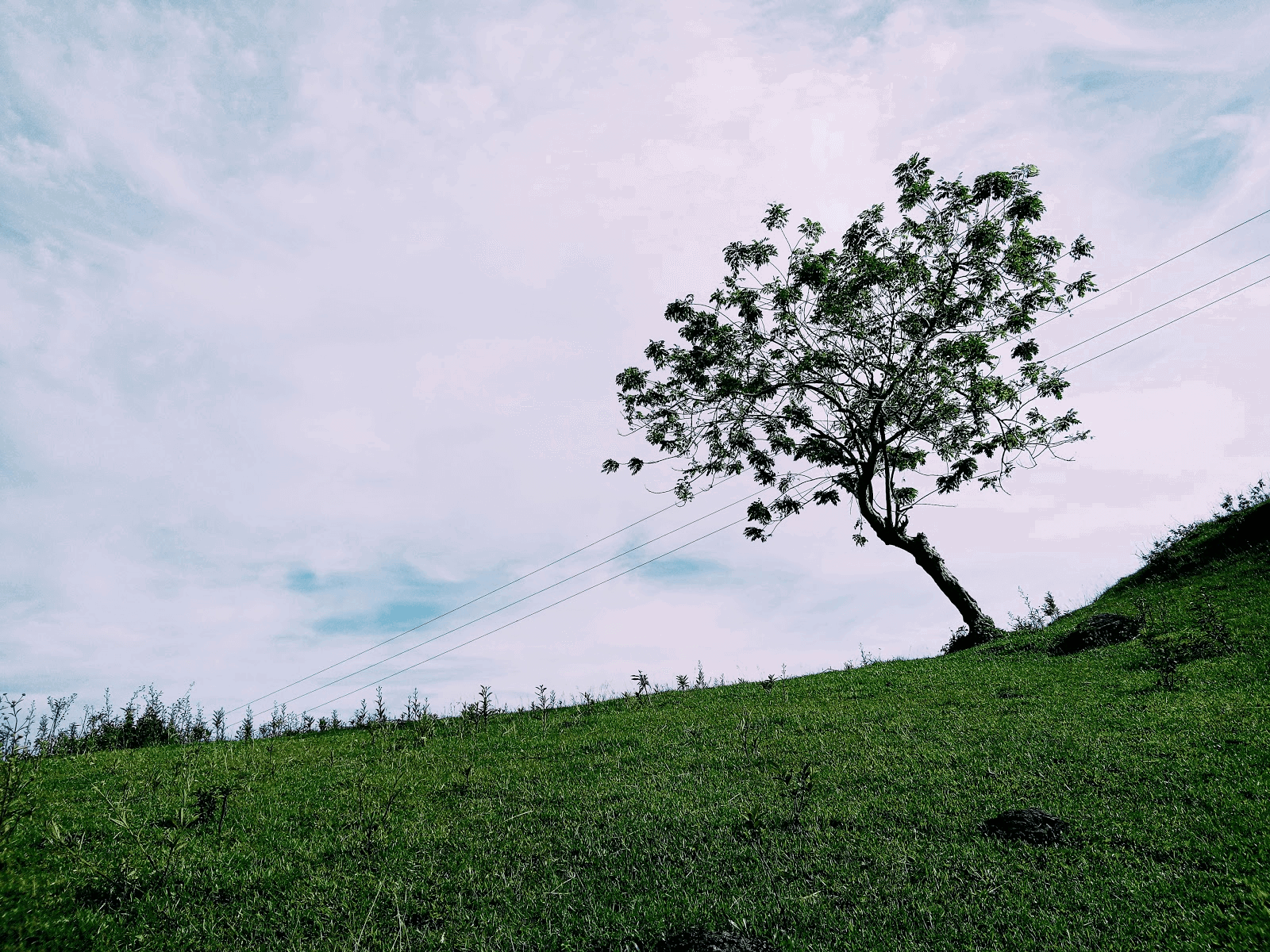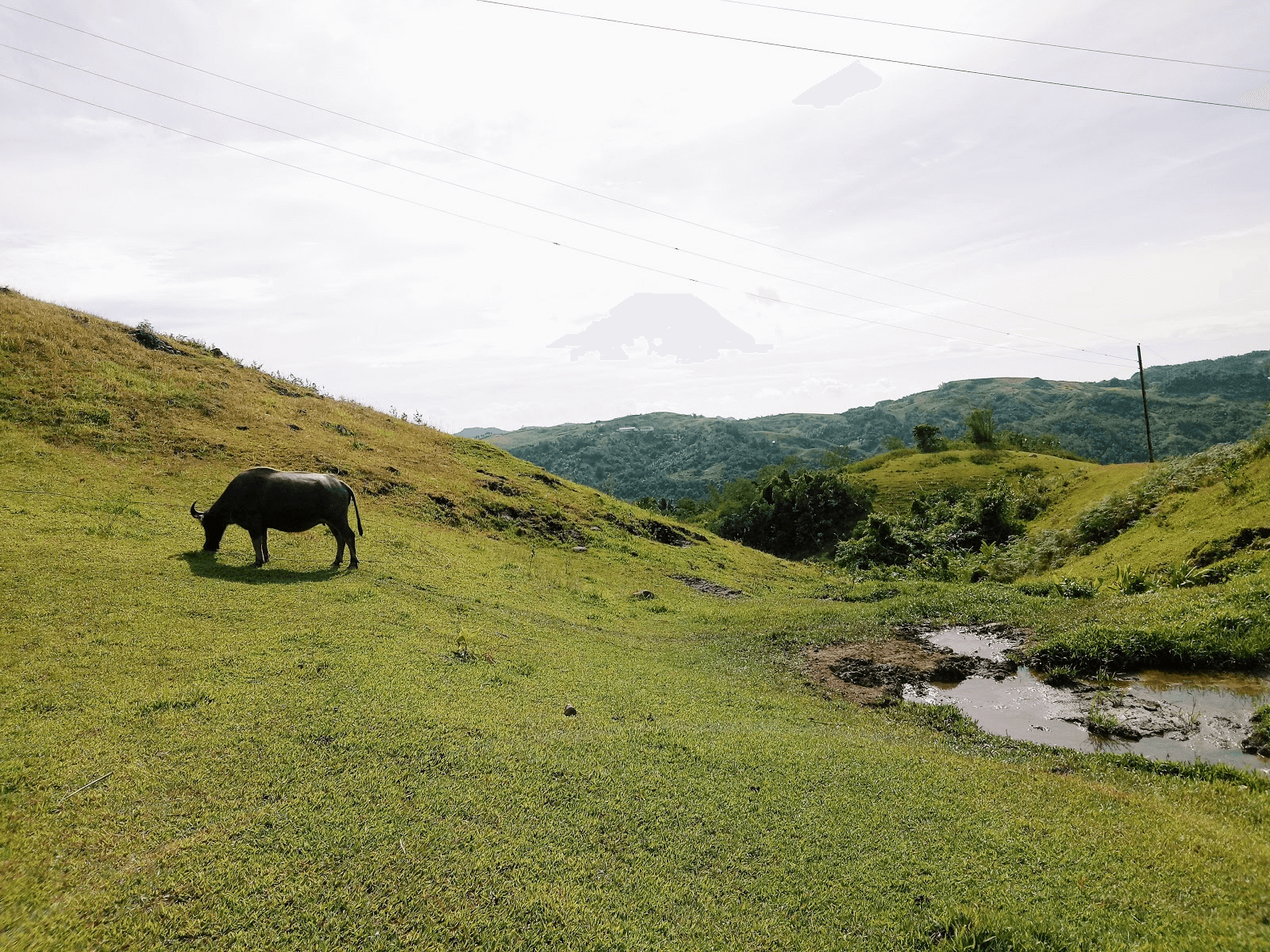 3. Splendid natural scenery along the way
Aside from the green hills, you can also see other natural sceneries along the way as you ascend to the peak. The famous lone tree, for example. It gives you a somewhat wistful view of a lone tree in the middle of a vast green landscape. I bet, thousands of dramatic photo poses were taken here. Aside from that, you can pass by amazing cornfields. There are also spots with natural water sources where some animals drink for replenishment.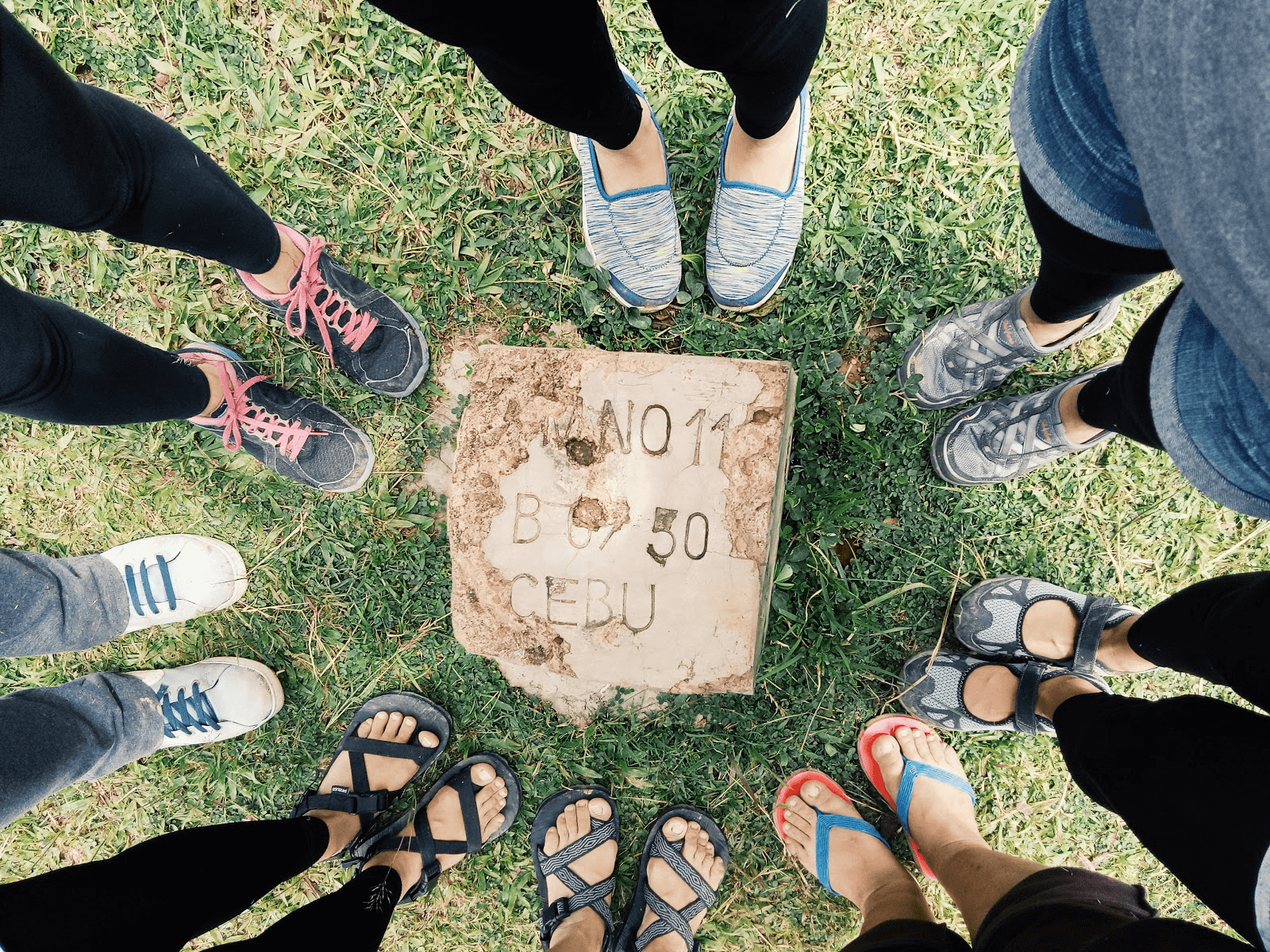 4. Conquer three municipalities at the same time
At Mt. Mago, you can easily conquer three places at the same time. Thanks to the most sought-after landmark here – the boundary. This landmark is where you can be in three places at one time – Carmen, Danao, and Tuburan. Simply amazing, right?
5. Side trip to a nearby falls
If you want more adventure, then you and your friends can have a side trip at a nearby falls. From the peak, you can ask your guide to take you on a different trail going home to reach this falls. It may not be as grand as other famous falls, but it's still as worthy as it is. You can have a quick stopover to take group photos and selfies. By the way, this one doesn't have a name, so we just called it "Carabao Falls."
There is another option for this though - Mangitngit Falls. But if you don't wanna spend another dime, then this one will do.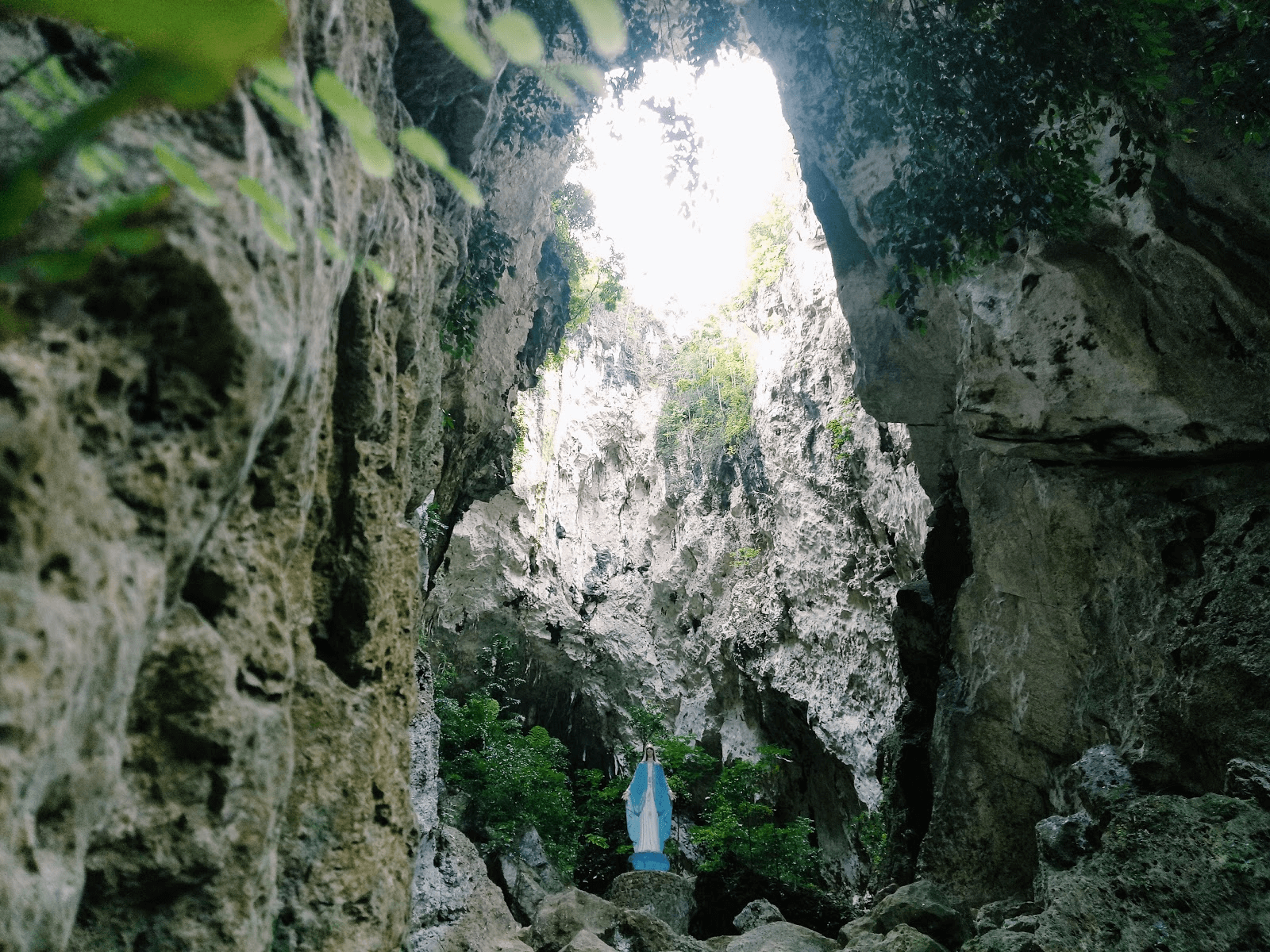 6. Side trip at Lapus-Lapus Cave
This is just an option if you want to spice up your Mt. Mago adventure. This side trip to Lapus-Lapus cave offers a great experience of both uphill and downhill trail as well as intense rock climbing adventure
For this trip, you and your friends will need to unleash your courageous side as you are going to bump into a lot of difficult rock assaults while going inside the cave. But all hardships will be more than rewarding upon seeing the awe-inspiring beauty of the cave. Inside Lapus-Lapus cave is a giant image of Mama Mary atop a massive rock.
7. The joy of meeting new friends
Every hiking experience channels a very positive impact on your social life. When you hike, you can meet a lot of new friends with the same interest. It's more fun to share an adventure with these kinds of people. And when you hike together with these newfound friends, you bond like you've known each other for a long time.
So if you and your best pals will be out there and on an adventurous hike, deep connections are sure to be made on the trails and will help to further strengthen your friendship.
How to get there?
From the North Bus terminal, ride a bus bound for Bogo (Fare: 50) and tell the bus conductor to drop you off at Carmen Public Market. From there, you can ride habal-habal going to Brgy. Santican that will serve as the jump-off point. If you don't have a guide and you are all first-timers, you can contact our guide Kuya Sanny Boy - 09550976771.
The motorcycle ride to Brgy. Santican will take less than an hour and you'll be treated to a wonderful journey full of amazing sceneries and places. Along the way, you'll pass by the wide range of MLhuillier Farm properties. You'll also pass by Durano Eco Farm and Spring Resort and some good spots for Holy Week like the Benedict Monastery in Corte, Carmen where you can