It's a hurray for the Weekend! 😊 This time, we decided to put some new thrill and excitement on our weekend activity by acquiring new skills and learnings, but of course --- without compromising fun. Gladly we found the RJC Shooting Range. It's definitely a must-try shooting range for beginners here in Cebu.
Yes, you read it right! We're going to shoot with some guns, like real guns! 😊
LOCATION
RJC Shooting Range is located at Brgy. Danglag, Consolacion, Cebu 6002. It is an outdoor shooting range which consists of 5-bay firing facility that ensure shooters a safe and comfortable experience.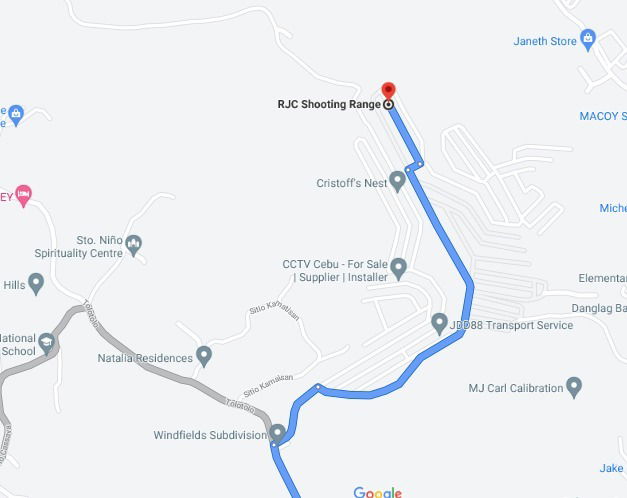 HOW TO GET THERE

1. Southbound from the highway near SM Consolacion, turn right towards the road going to Danglag, Cebu.
2. You will pass by the following landmarks in this particular order before you reach the road leading to the Shooting range: El Presidente Lechon, David & Justin, Jackbel Inn.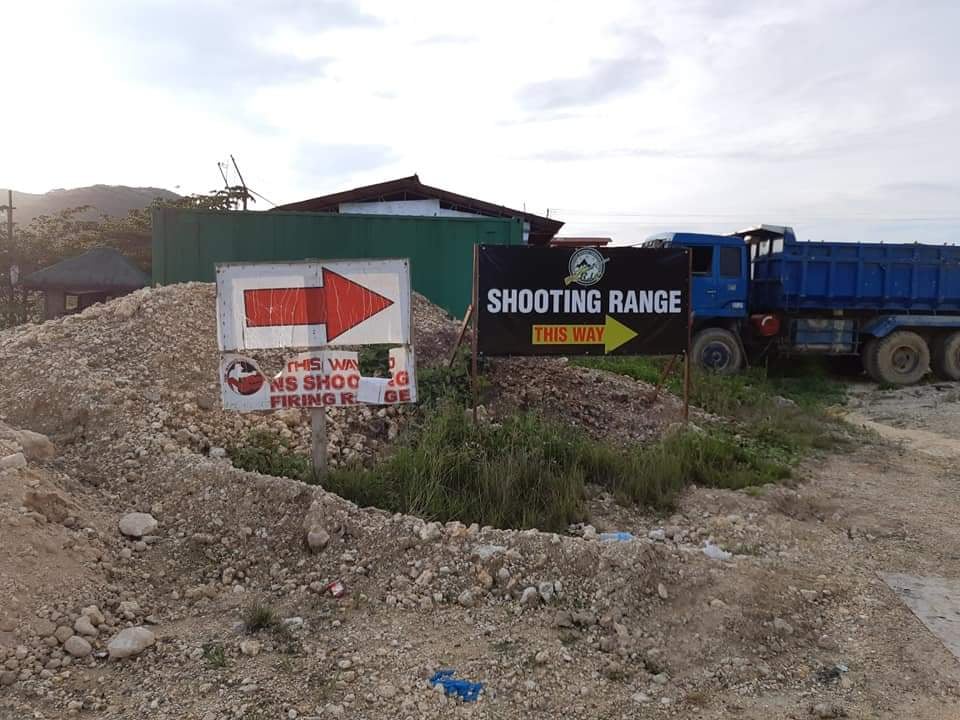 3. On the right side of the road you will find a road leading towards a hilly elevation. For reference, you can also find the "This way to RJC Shooting Range" sign.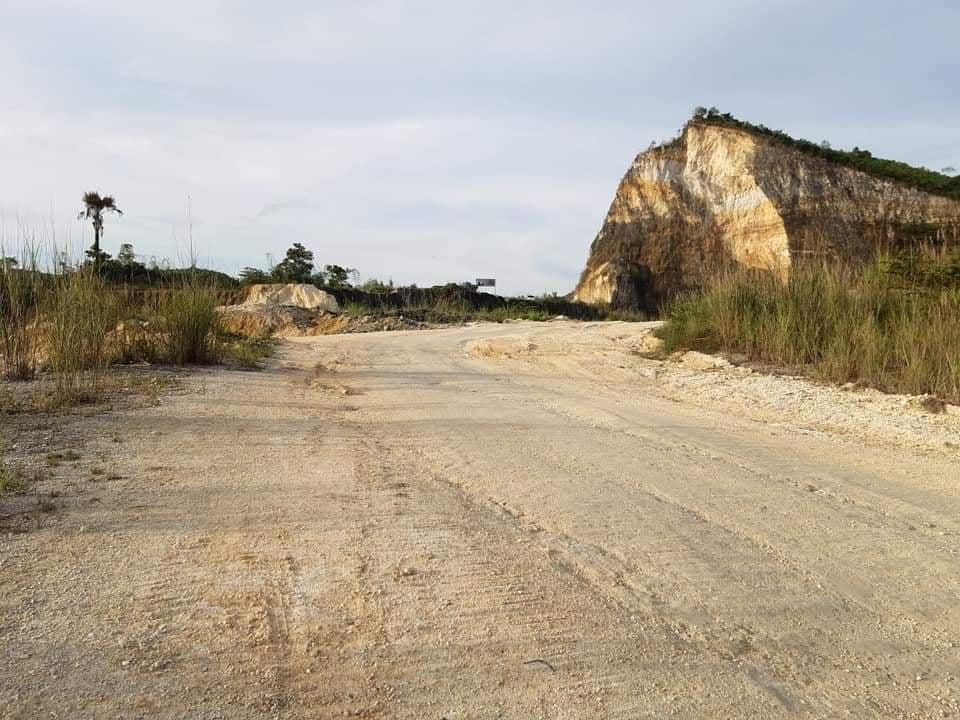 It's a hilly and a rough road but enough for motorcycles and even big cars to pass by. We took few wrong turns before we reached the site. We are really not a good wazer for the second time around! LOL!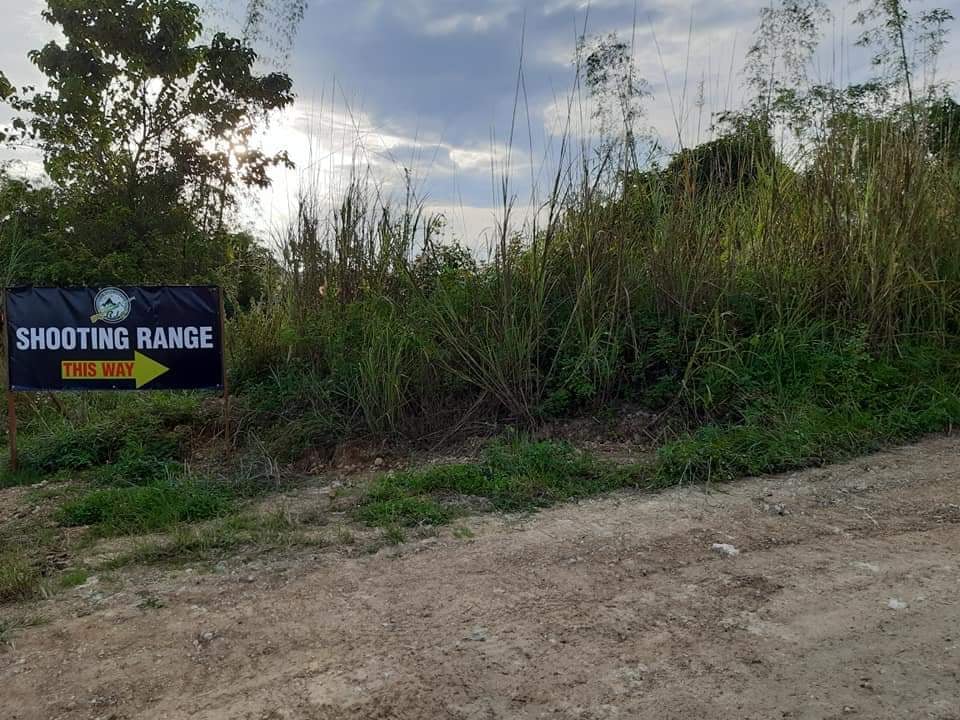 It's is right beside the newly relocated NS Shooting Range. Once you reach NS Shooting Range, just follow the curve road and for less than a minute ride, you'll find RJC Shooting Range on the right side. You can also use google map or waze to reach the location.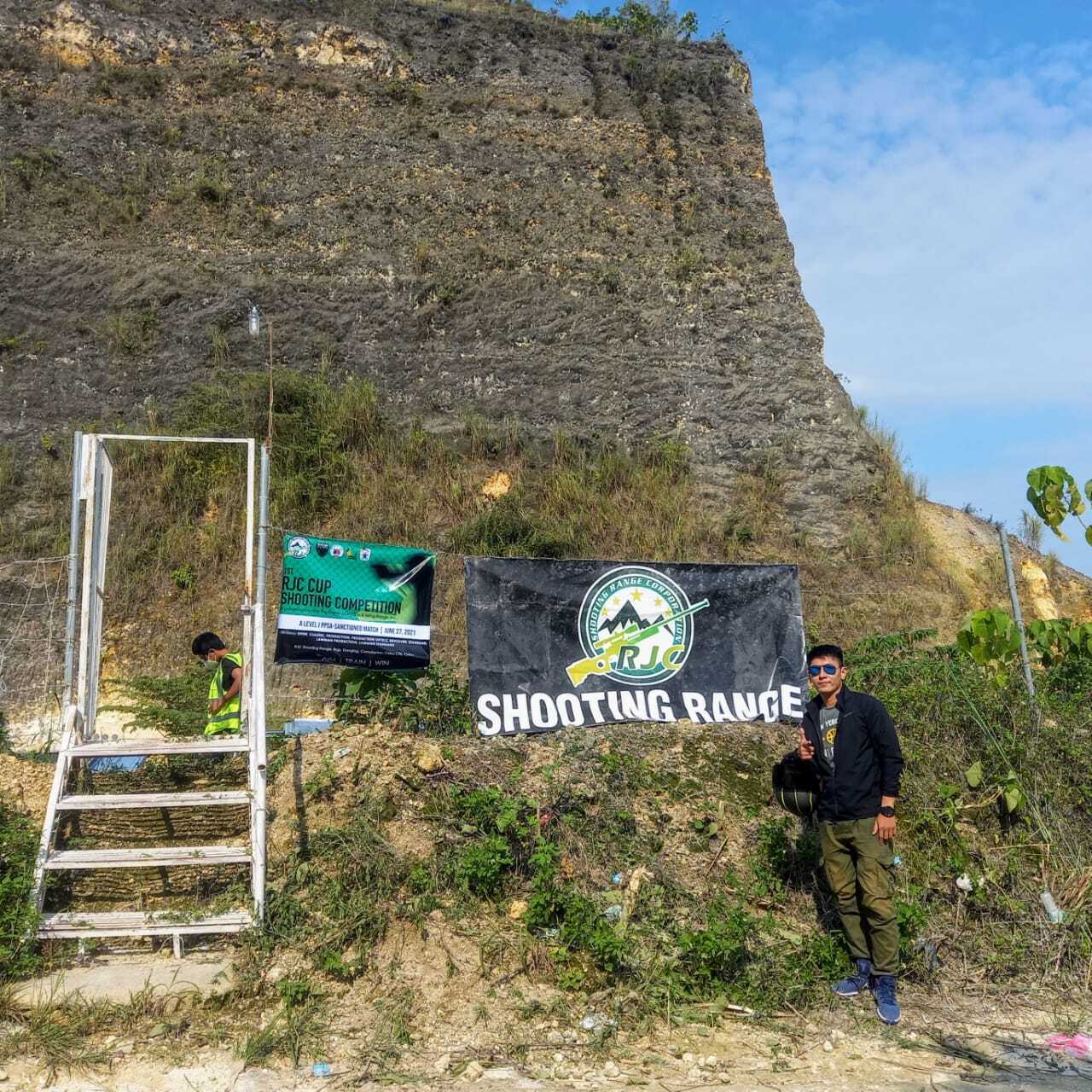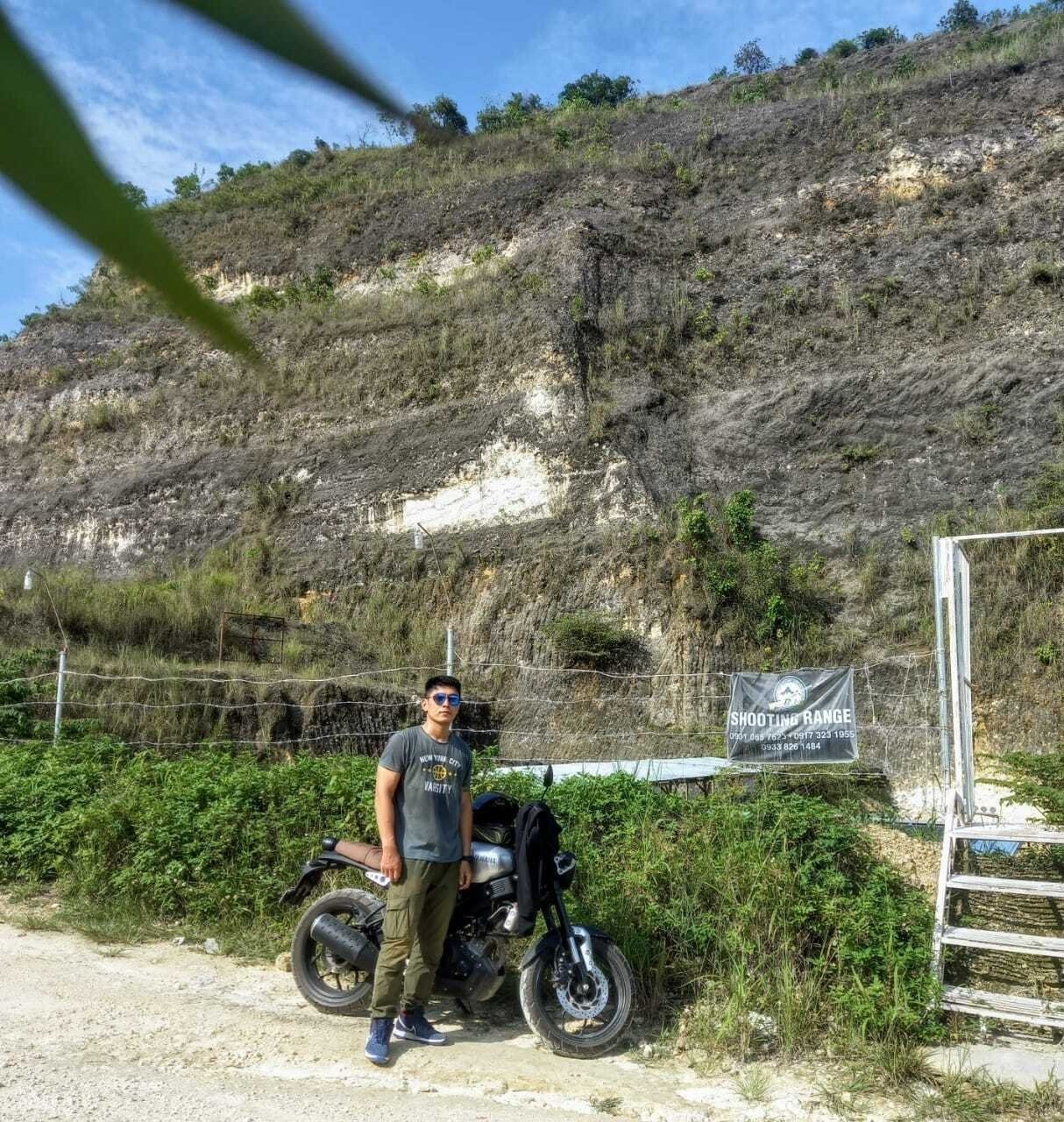 We expected to arrive around 1 PM but due to some few wrong turns, we arrived at 3 PM instead. (I think navigation skills should be our next activity. Hahaha.)
Nevertheless, they are very accommodating and very patience in teaching us about gun safety and procedures before shooting.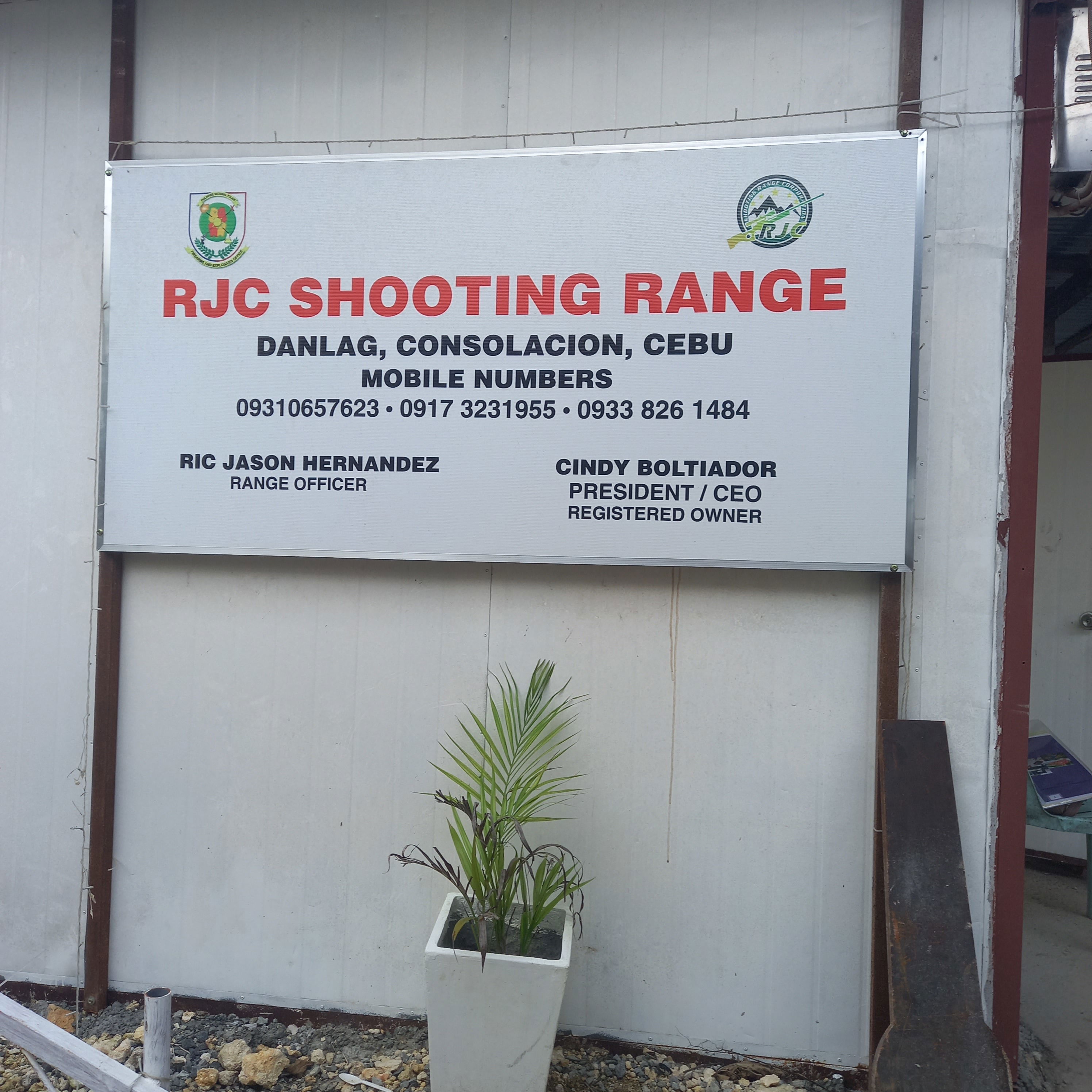 The good thing about RJC Shooting Range is they are open to those first-time shooters who wants to know the basic skills of Gun Safety and Operation just like us. And what I like the most is, they don't have any membership fee which makes it very accessible to those who really want to learn more about this sports but were barred with the club membership fees and all.
Super glad we found them! :) I forgot to mention --- they are Super Affordable for Beginners!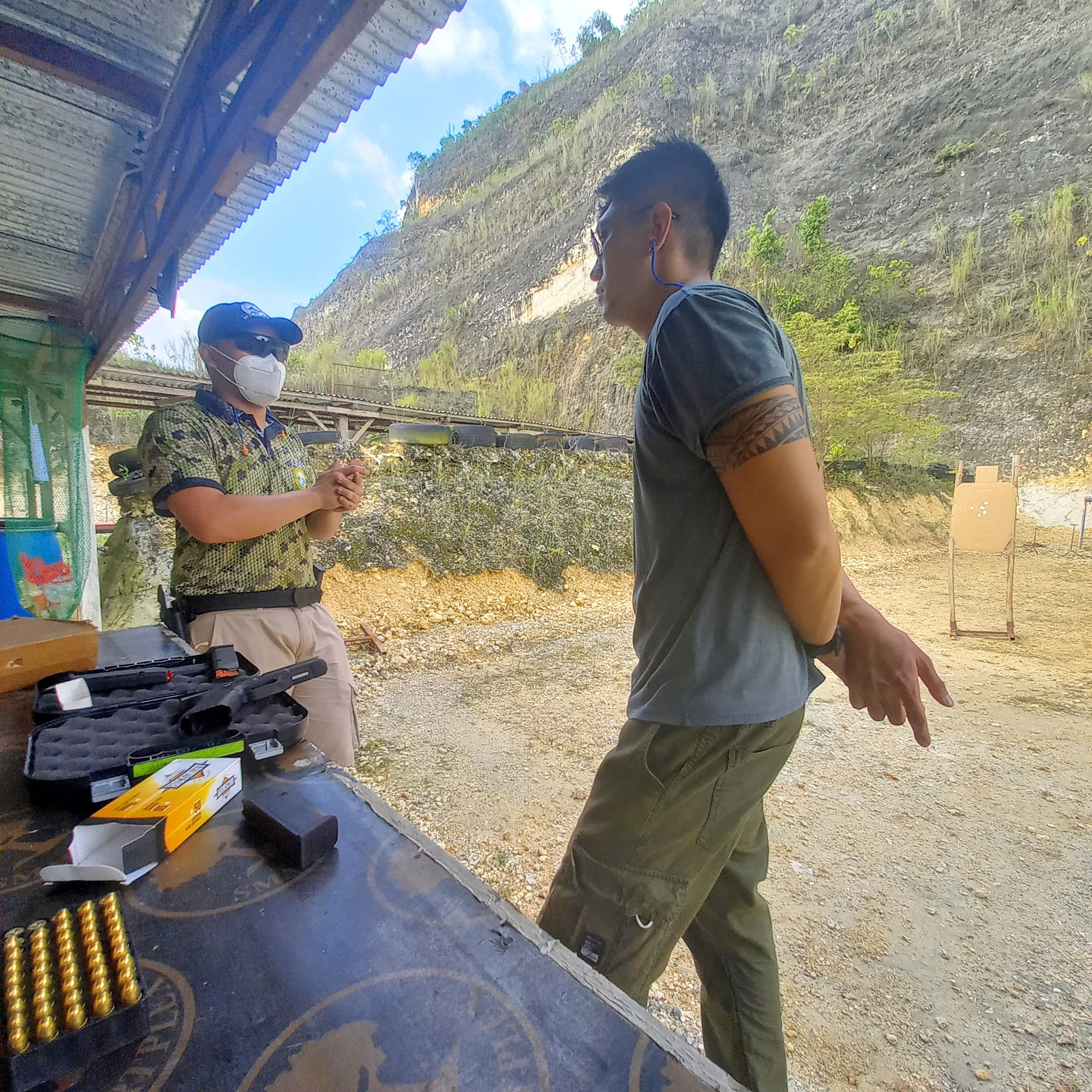 The range rental is for 250 php/head and the firearm is for 500 php for the for the first two hours and additional 250 pesos every succeeding hour. They have around 26 firearms that you can choose from.
And the best thing is, they will start counting the hours once the first bullet is fired.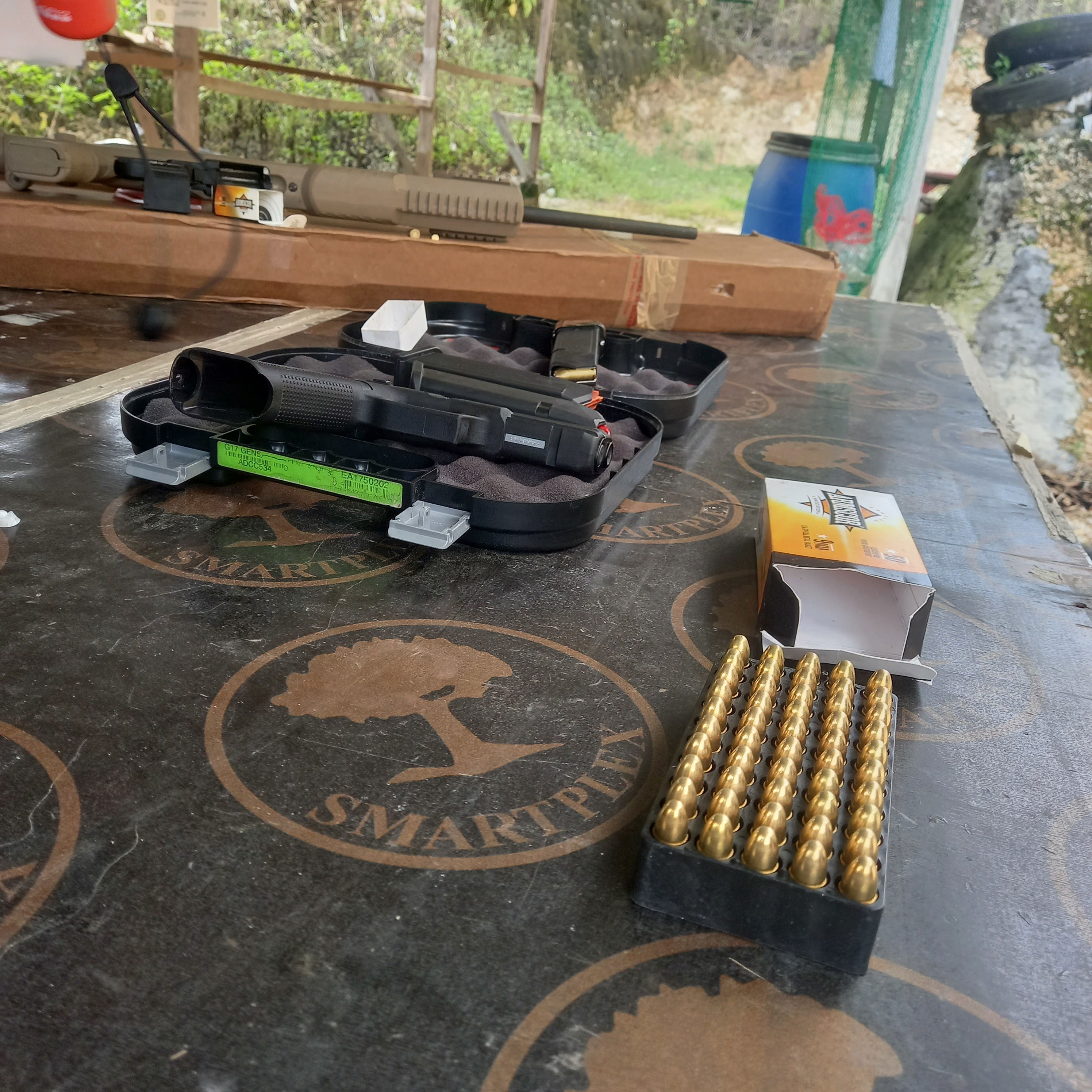 You can also bring your own licensed firearm and just pay for the bay rental and buy ammo. They most of the time only have brand new ammo but there are instances that they have reload ones (which is cheaper) but it is by reservation and depending on the availability.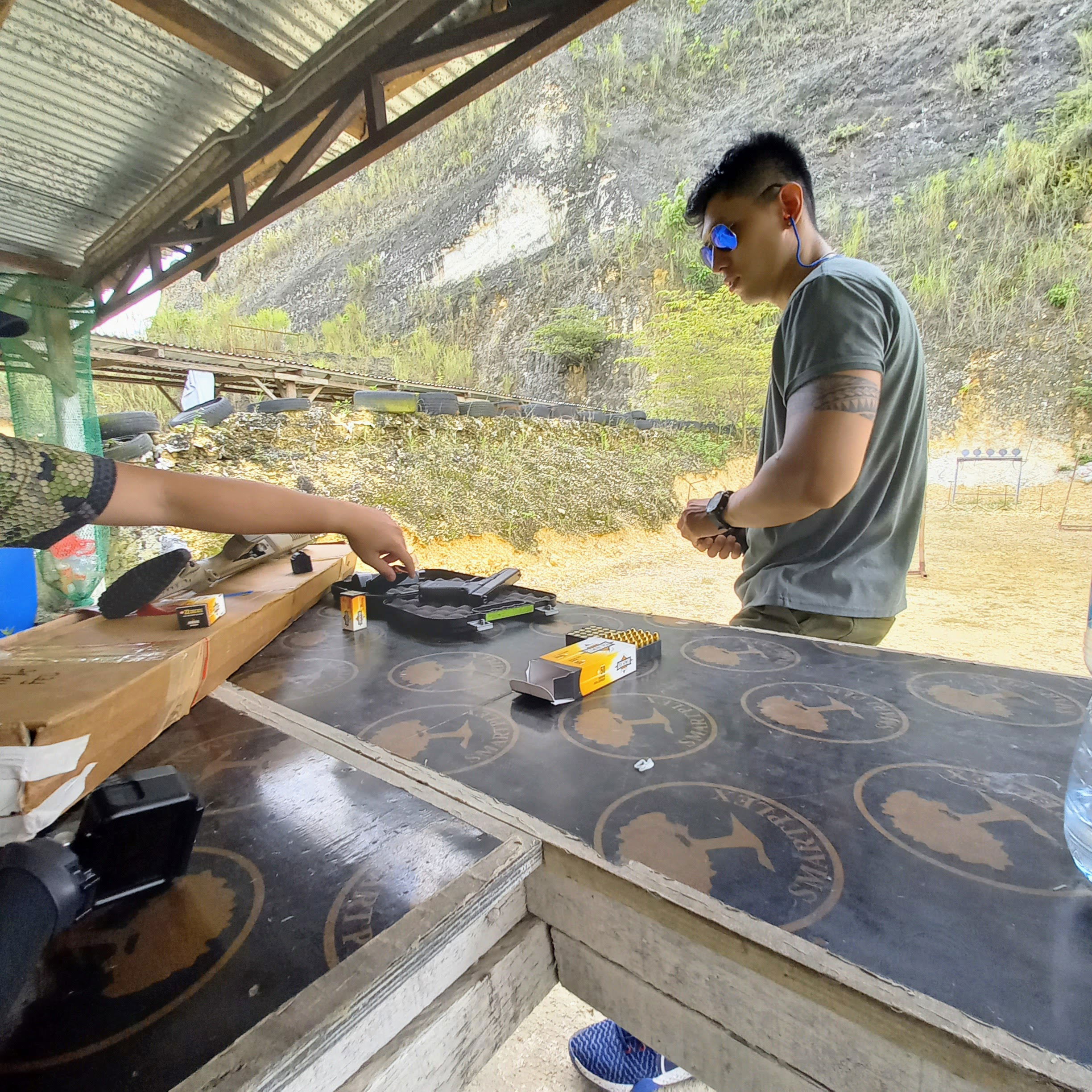 For the ammo, it depends on the kind of firearm you have. We rented the 9mm caliber and it's 1500 php/50 pcs or 30 pesos each. For the rifle that we rented, ammo is for 300 php/box consists of 50 ammo. They are prices for brand new ammo.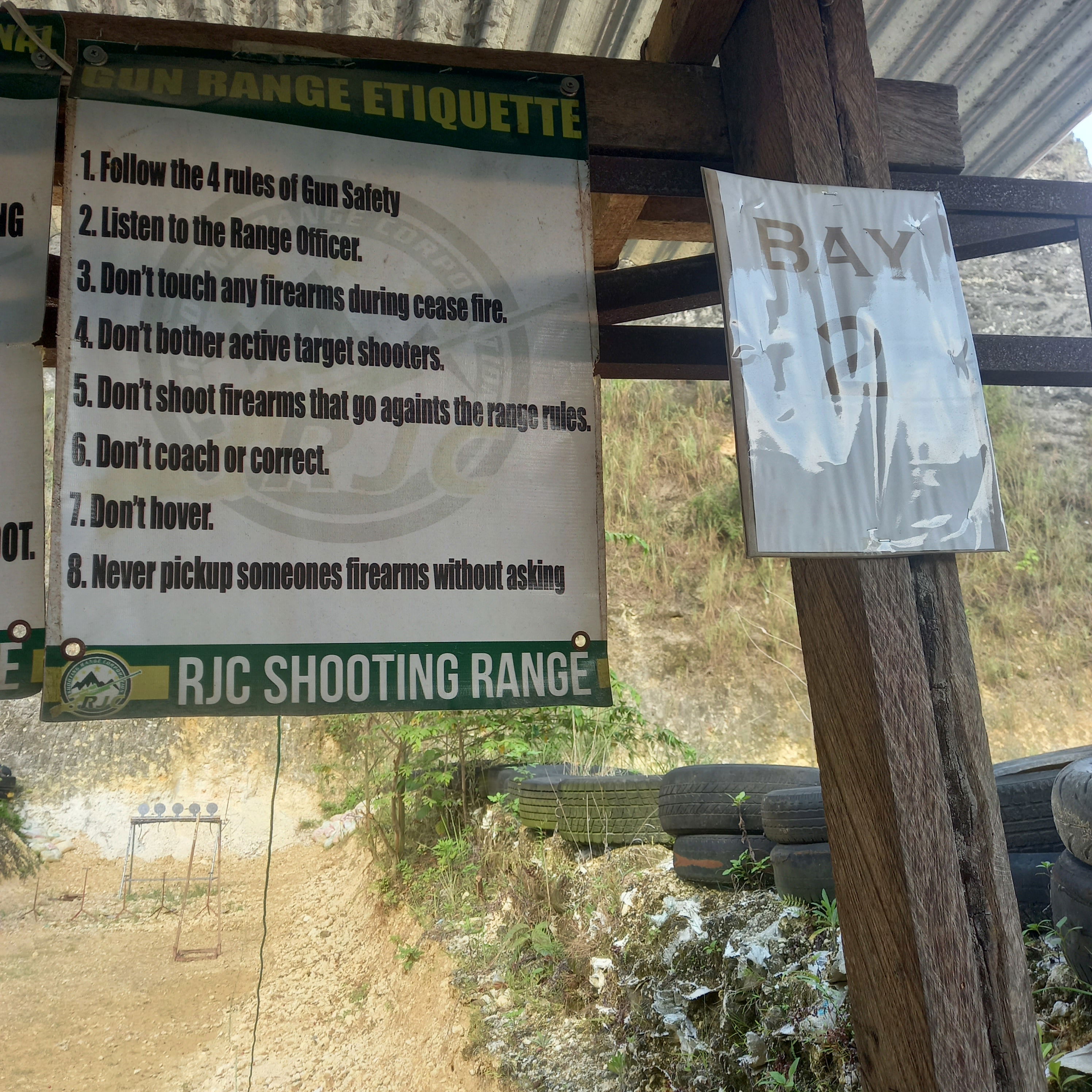 For beginners, they will first teach you the 4 Basic Cardinal Rules in gun safety.
Always treat a firearm as if it is loaded.
Always point the muzzle in a safe direction.
Always keep your finger off the trigger until your sights are on the target.
Always know what is beyond your target.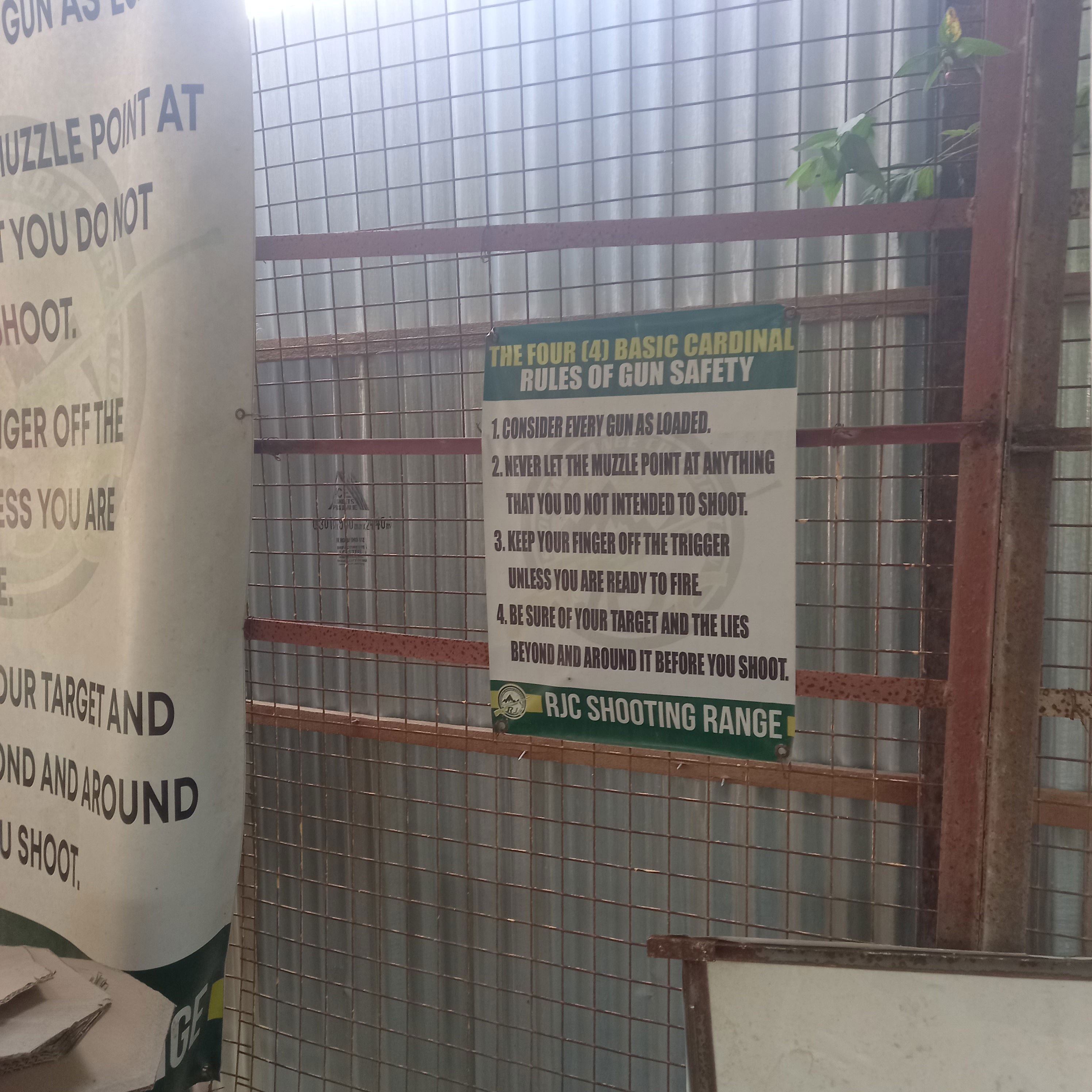 Then followed with the Dry-Fire Practice. Dry-fire practice means you are practicing with an unloaded firearm. Like practicing how to reloads, drawing, how to properly hold a gun along with the gun range etiquette, rules and regulations and among most any other skill you need to master with your gun.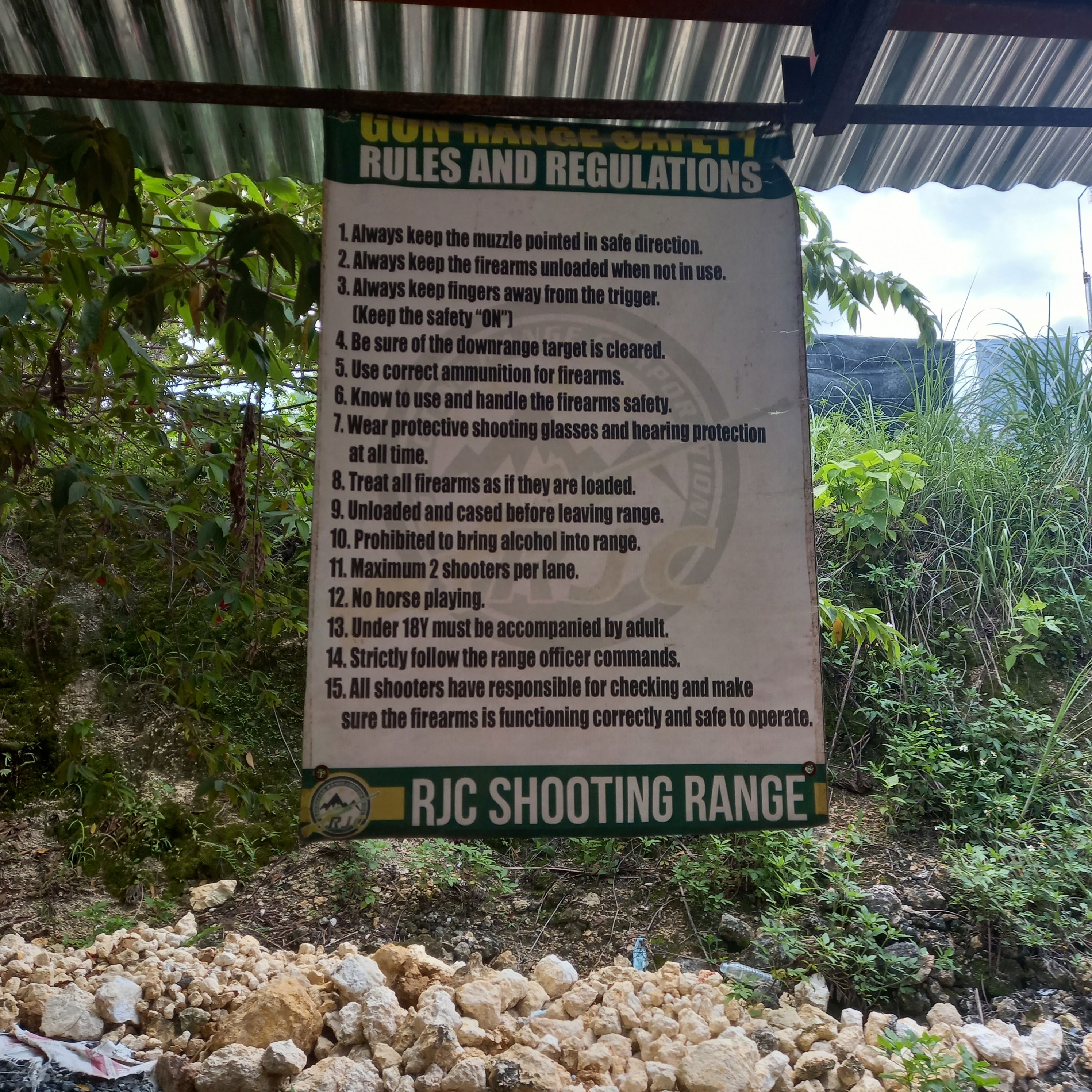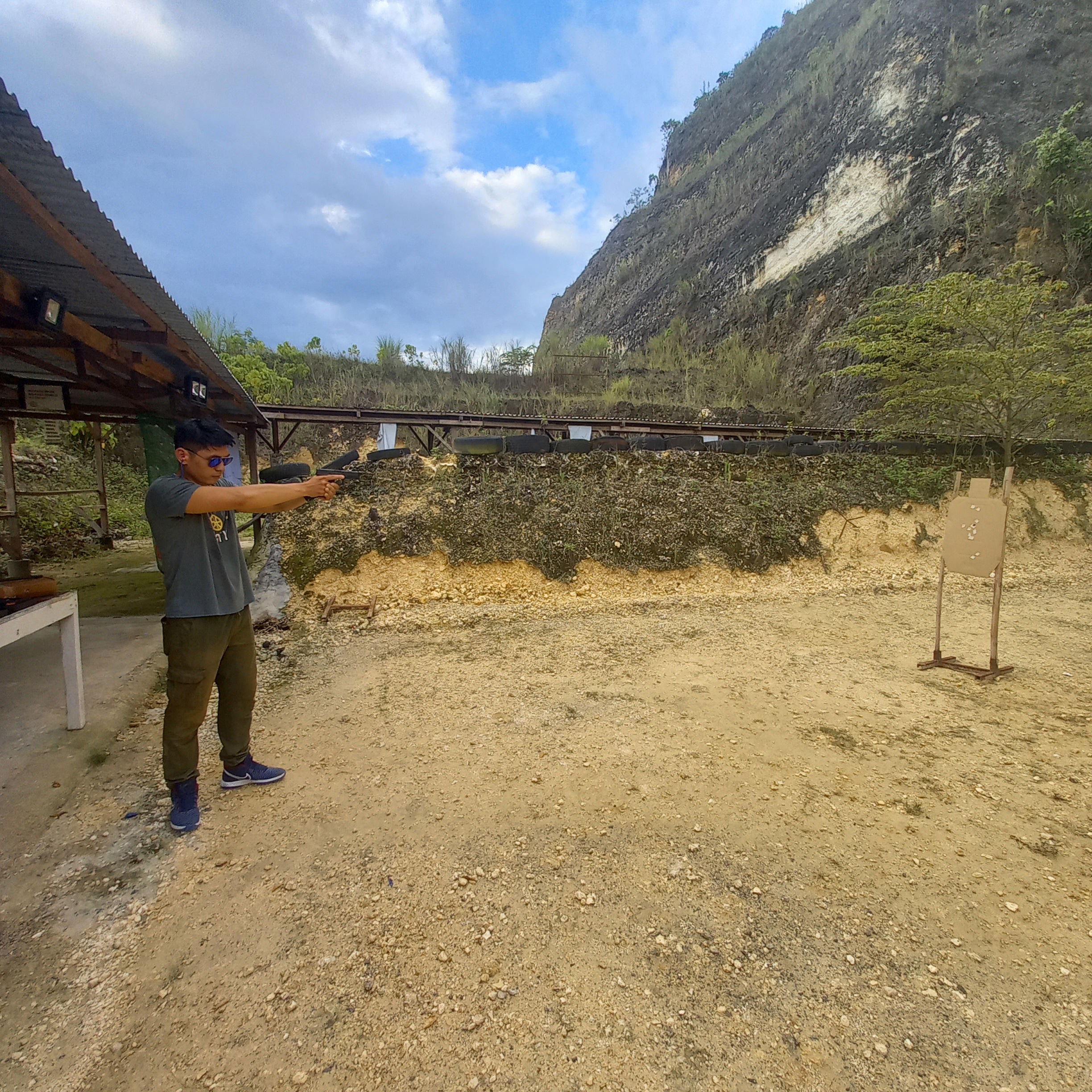 With RJC Shooting Range, even without license, anyone can enjoy firing with the help of Range Safety Officer. Also, Shooting a firearm creates a loud noise. Eye protection and ear plug is required. You can bring your own or you can buy there for 150 php/set.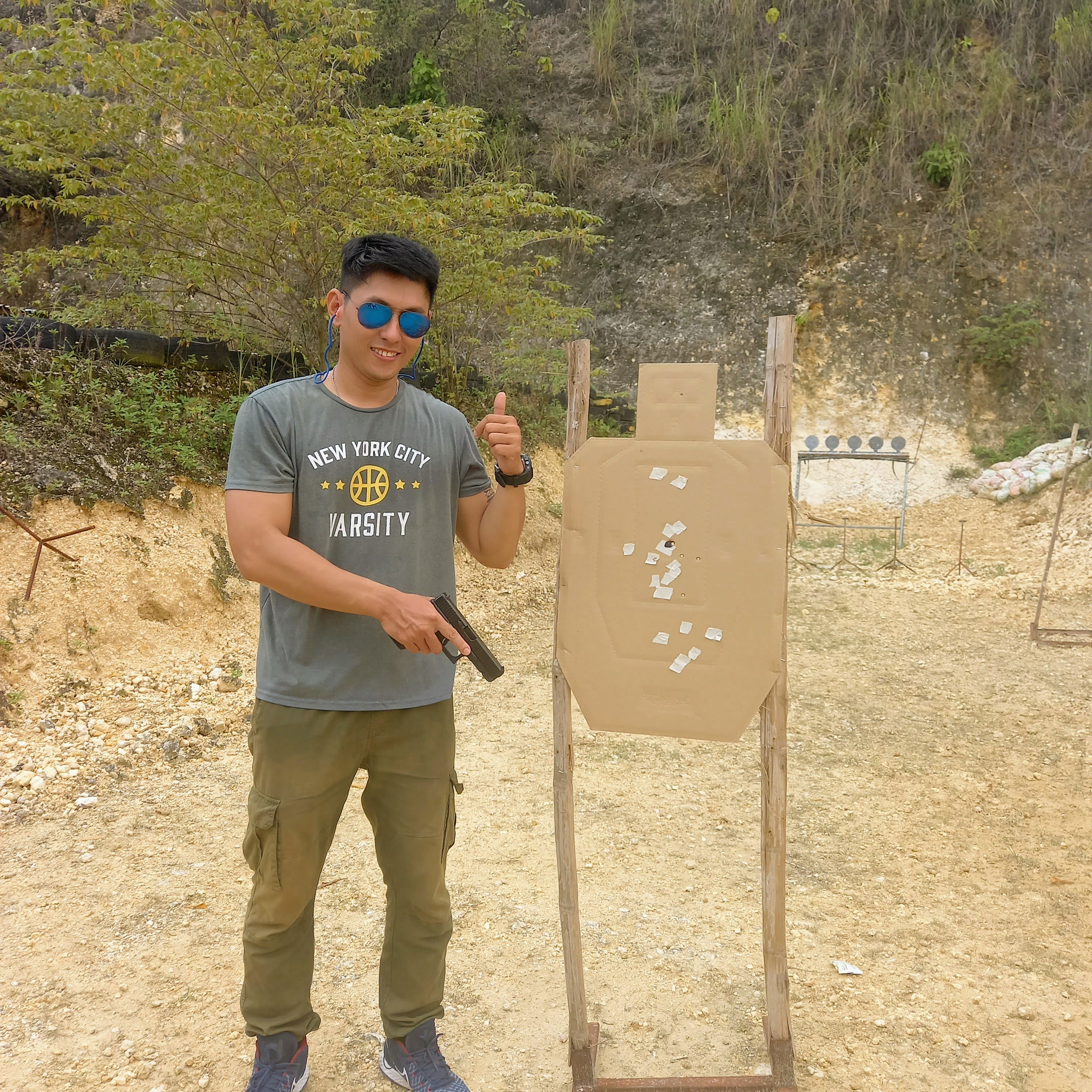 Shooting board is for is for 30 each and if you want to have one with a head, it is for 45 pesos each.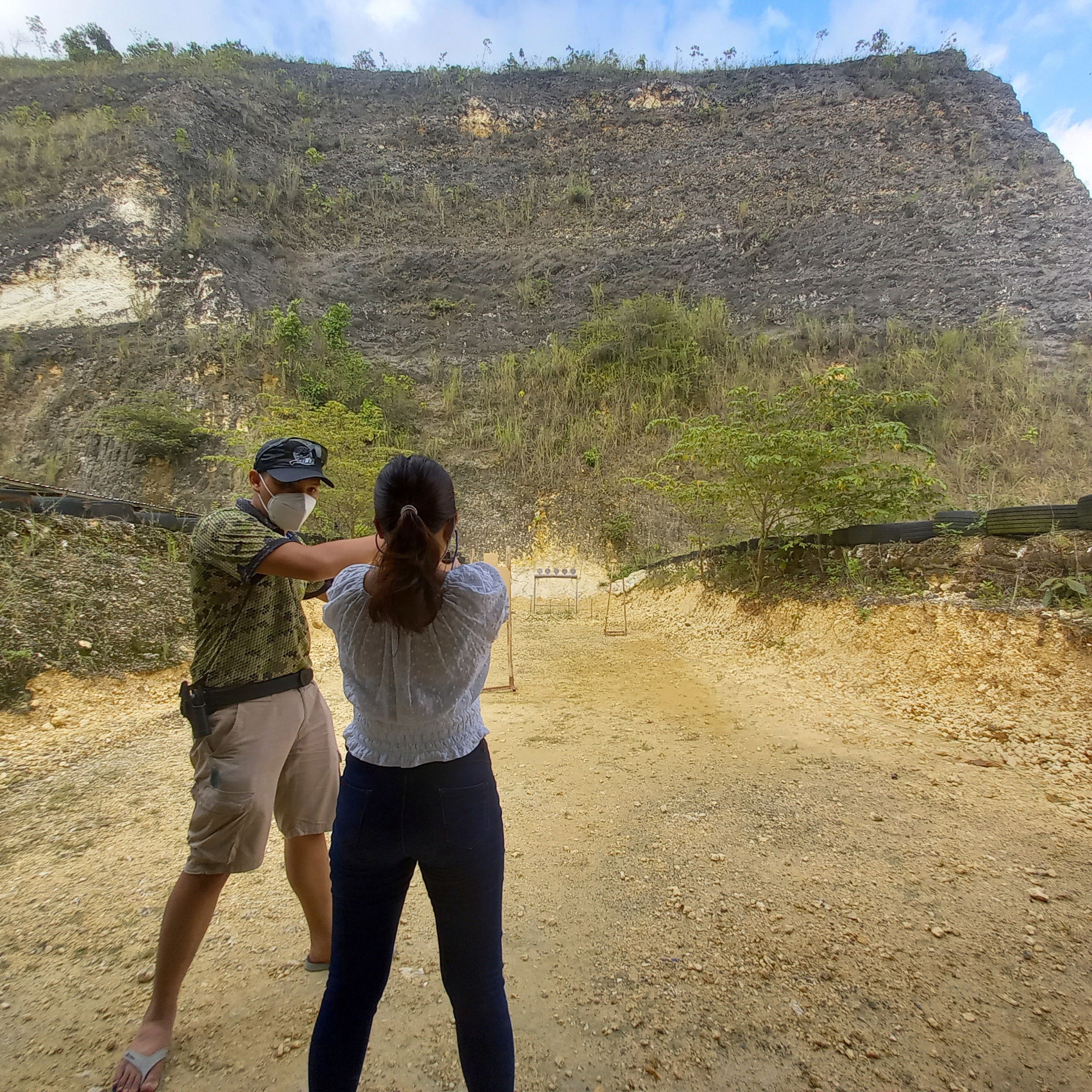 If you are like me who feels guilty by just killing an ant, it would be very overwhelming for the first time but I guarantee, once you shoot your first bullet, you will never stop.
The adrenaline rush is just so amazing that makes you shoot for more and forget the time. 😊 😊 😊
YOU CAN WATCH FULL VIDEO HERE:
IMPORTANCE OF GUN SKILLS
We finished almost 6 PM with a Bang! - Like a real Bang from the superb experience and learnings that we acquire out of the activity. It's one of the best, unique and enjoyable date I ever had. I am certainly not the dinner-date-type-of-a-person. I always love the spontaneous ones and this definitely one for the books. We will surely come back. :) Or should we add it as our new hobby? LOL!
The event taught us a lot of things and made us realize how important self-defense is. Afterall, you will never know when dangers come to you. Shooting is a sport. True. And like any sport, you definitely need to practice. Whether you are planning to own a gun or you already have one for self-defense, home defense, or for the love of the sport itself, you always want to be constantly practicing to improve your skills and become a better shooter.
Your ability to hit your target may just save your life. If you find yourself defending your life with a gun, aiming should be a higher priority than shooting and practice is the key. And at RJC Shooting Range you can definitely have your practice! :)

RJC Shooting Range is open for the public from Monday to Sunday from 8:00AM - 5:00PM. It would be best to have your reservation ahead of time so as to avoid long wait in case other people are planning to spend their day at the range. Nevertheless, they accept walk-ins between Tuesday, Thursday Saturday and Sunday.