Not much of a plan, I decided with my eyes closed, booked our accommodations, and headed to this one of the famous islands in Cebu-North – the MALAPASCUA Island. 😊🌊
Disclaimer: This is not a travel guide but we hope you will still learn by reading about our 3 days and 2 nights experience in the Island.
About Malapascua Island
Malapascua Island is a 4-hour journey from Cebu North Bus Terminal and another 30-45 minutes boat ride depending on how strong the waves and the currents. The fare cost for a non-airconditioned bus from North Bus Terminal going to Maya Port is 200 Php/person. We arrived at Maya port around 11 AM and since it's July and the "Habagat" season, there are only a few tourists. The regular fare for the boat is only 100 per head but there were only 6 passengers including us, so we decided to share the expense and paid 200 Php/head and 75 Php/head for the environmental fee.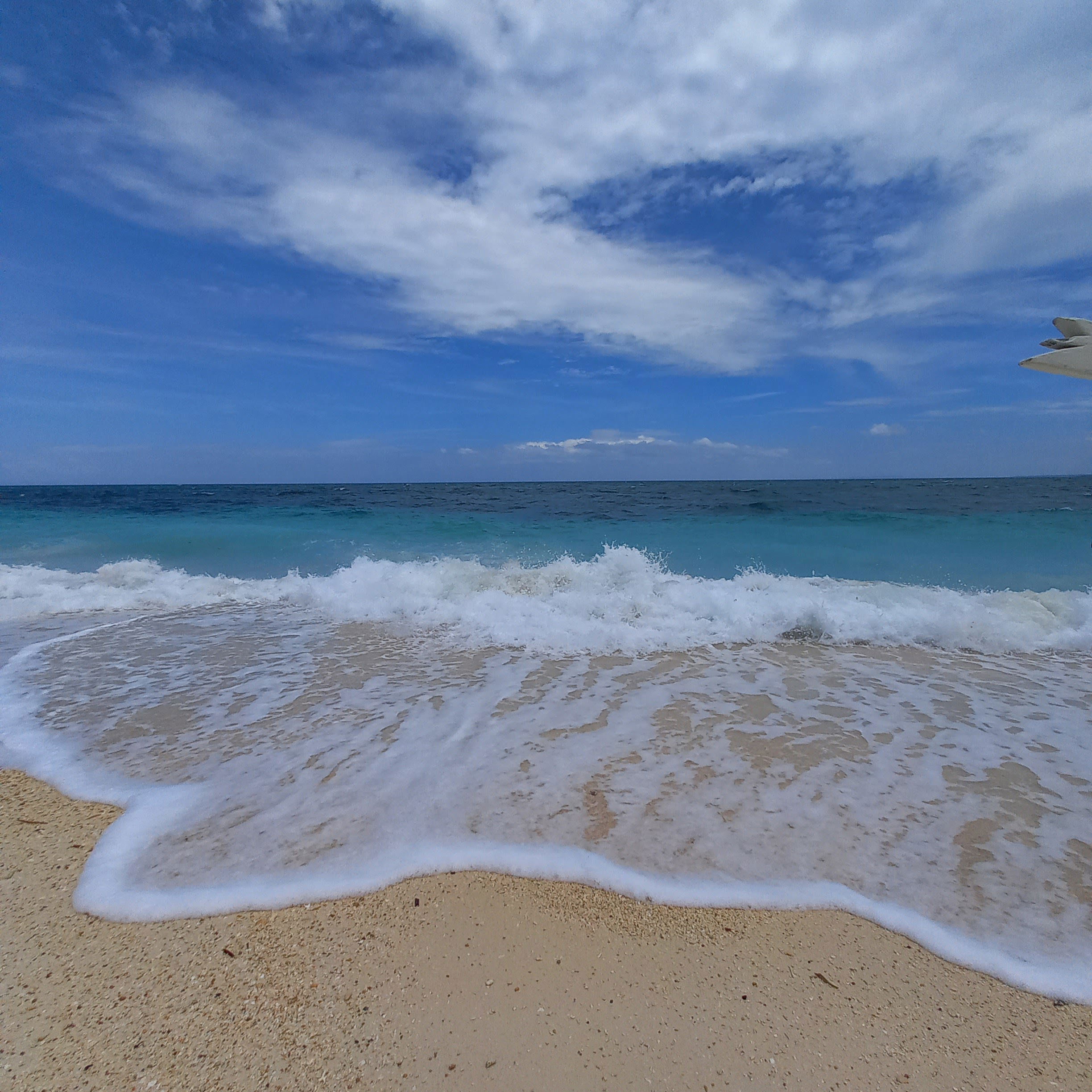 What we first noticed about the island (even if we are still in the boat) is its shoreline. They are really beautiful and enticing and the waves seem like pursuing you to take a dip and swim. It's truly a tropical paradise island. With its pristine white sand beaches, it's even referred to as the "Boracay of Cebu."
According to locals, the island is commonly called "Logon" instead of "Malapascua" and is considered a barangay of the town of Daanbantayan. Apart from its beautiful beaches, it has also become known for its beautiful coral gardens, coral walls, and excellent local dive spots, as well as further-out sites including Gato Island, Monad Shoal, and Kemod Shoal.
Ideal Time to Visit
The best time to visit Malapascua is during the dry season which is from December to June. It is advisable to plan your trip on weekdays to avoid crowds, particularly during the summer months of April to May. To reach Malapascua from Cebu City, the most common gateway, you can follow these steps:
Take a MyBus to the North Bus Terminal. The terminal operates from 7 AM to 9:30 PM and a bus departs every 20-30 minutes. Another option is to hire a Grab or taxi.
At the North Bus Terminal, board a van (approximately 3 hours, around P230 per person) or a bus (around 4 hours) heading to Maya Port.
Upon arrival at Maya Port, embark on a boat journey to Malapascua Island. The travel time takes around 30 minutes to 1 hour, depending on the sea conditions. The cost is approximately P100 per person. The boats operate from 5:30 AM to 6 PM and depart every 30 minutes. Private boat charters are also available at a higher cost.
Upon arrival at Malapascua's Bounty Beach, you can either walk or hire a habal-habal (motorcycle taxi) to reach your accommodation.
DAY 1: Accommodation & Activities
The island is just small and you can navigate it by walking and if you are good at the direction, this place can be explored in half or one whole day. Motorcycles are the only means of transportation in the place. The roads are narrow and are not enough to accommodate two motorcycles at a time. Motorcycle fare is around 20-30 Php per destination. You can also have your driver as your tour guide and just negotiate with their rates.
We also recommend you bring enough drinkable water before hitting the island as it becomes expensive and sometimes they run out of it, especially during strong waves season when boatmen are not allowed to navigate going to and from the island to get essential supplies such as water. I have collated the must-have essentials that you should bring to any of your island travel in Cebu so you won't forget. :)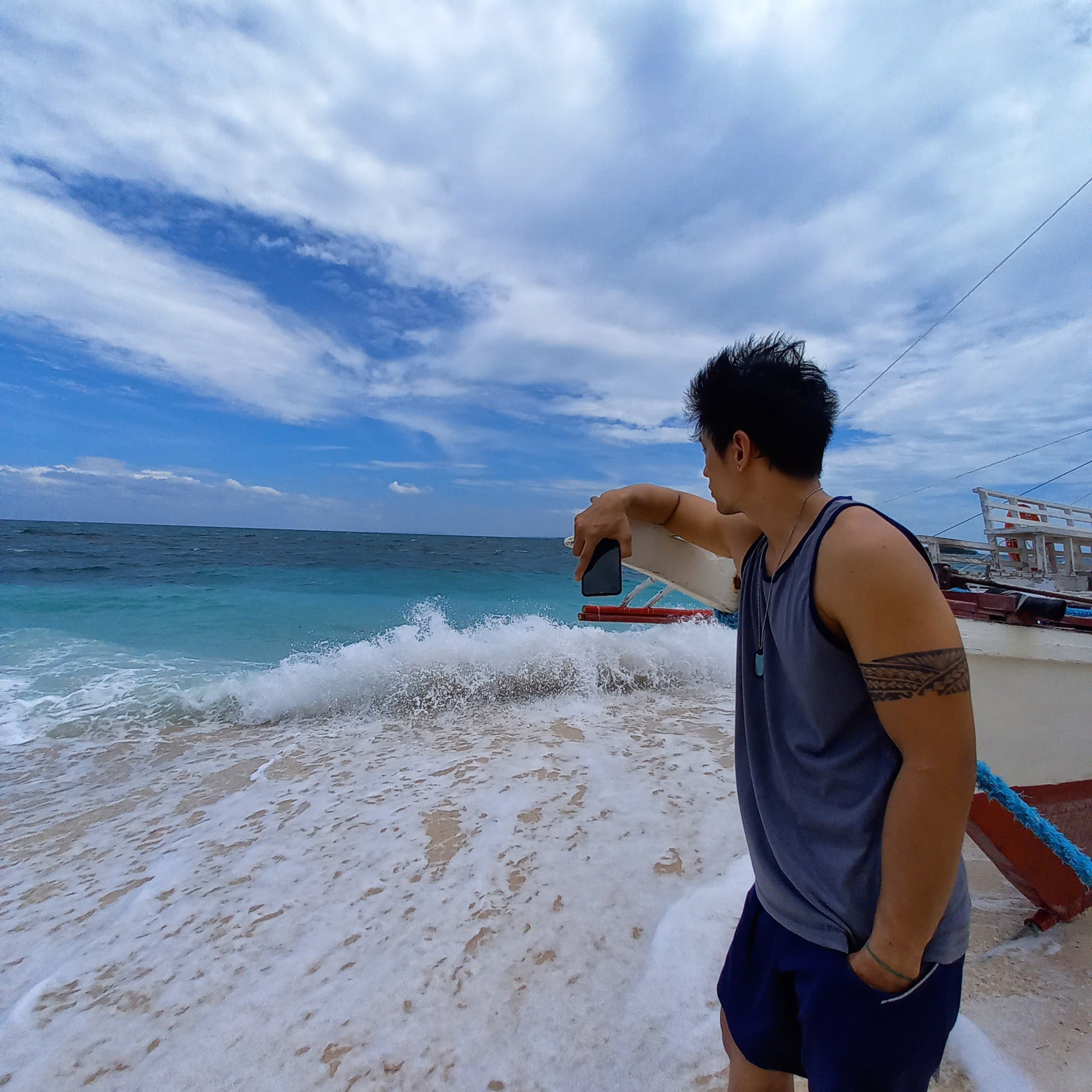 Our boat docked at not its usual spots due to heavy waves which was somehow a good thing as it's near to our accommodation compared to other passengers who still have to ride a motorcycle going to their accommodation. We reached our first accommodation around 12 noon by just walking.
Good thing they have a decent internet signal. We navigate ourselves going to the place by using Waze. We stayed at Chief's Villa 1 or also known as Rico's House for our first day. It is located midway from all of the front beaches of the island which is around a 5-15 minute walk from the House. The place is huge and feels safe and peaceful. We can cook our food too which I love the most in this place.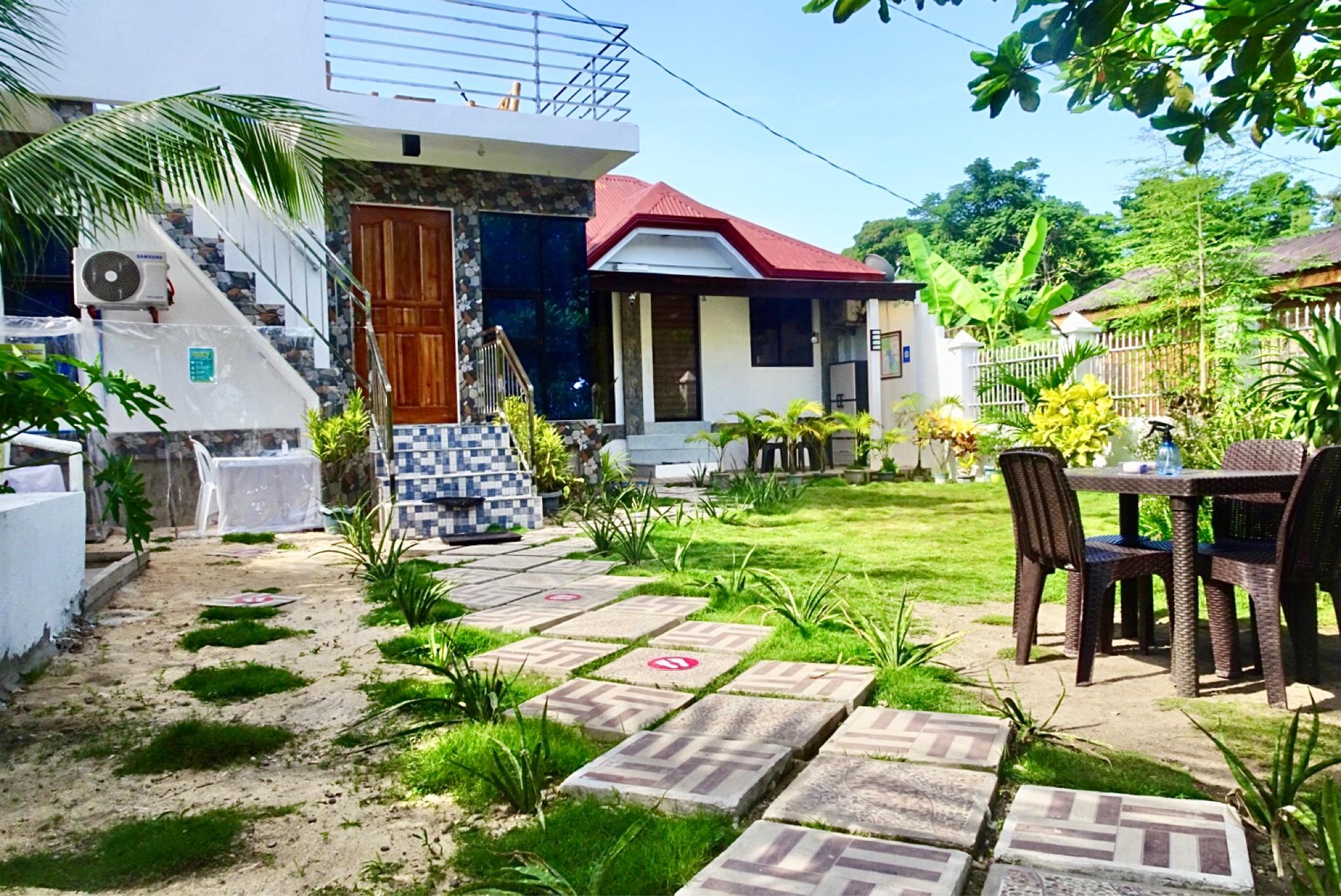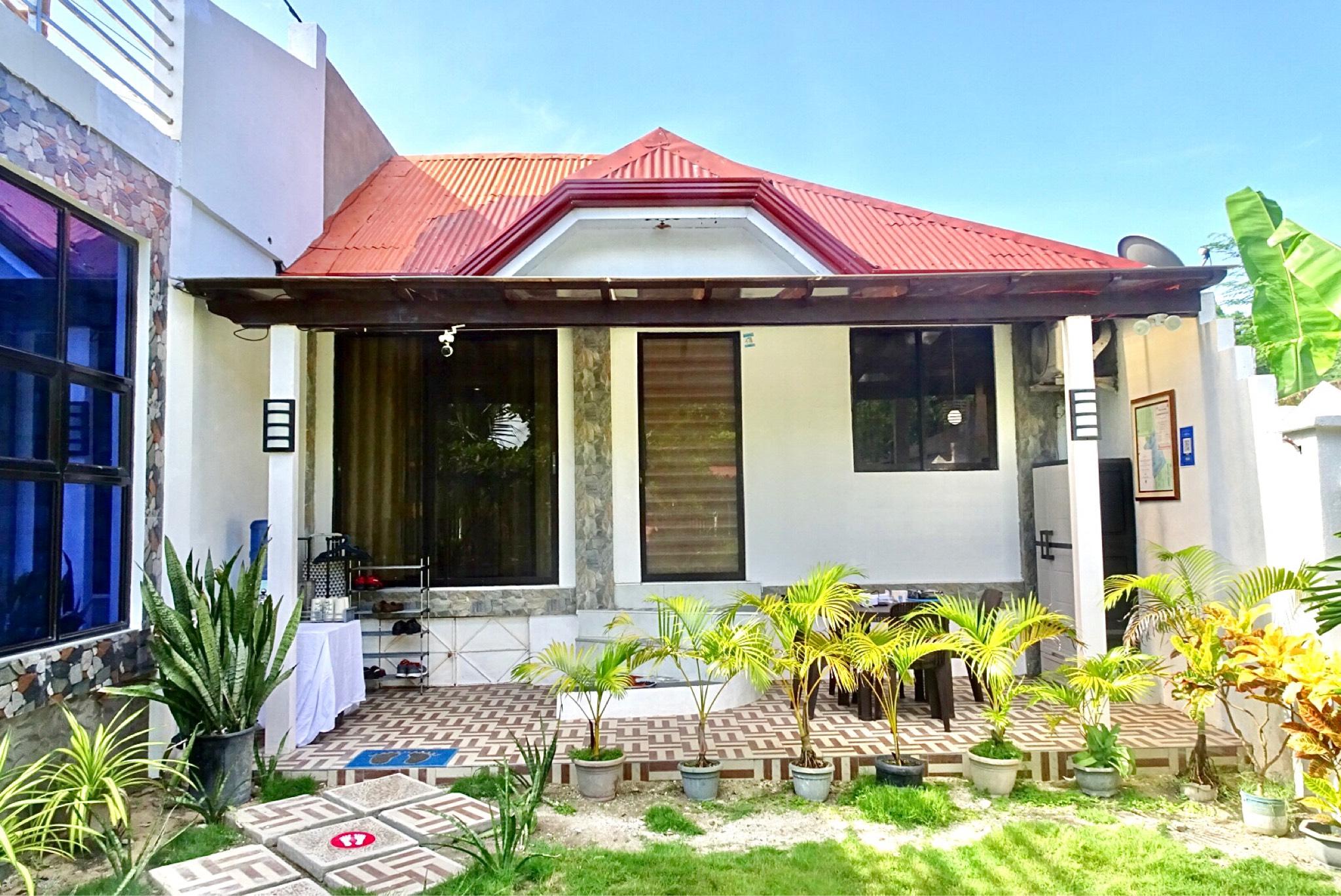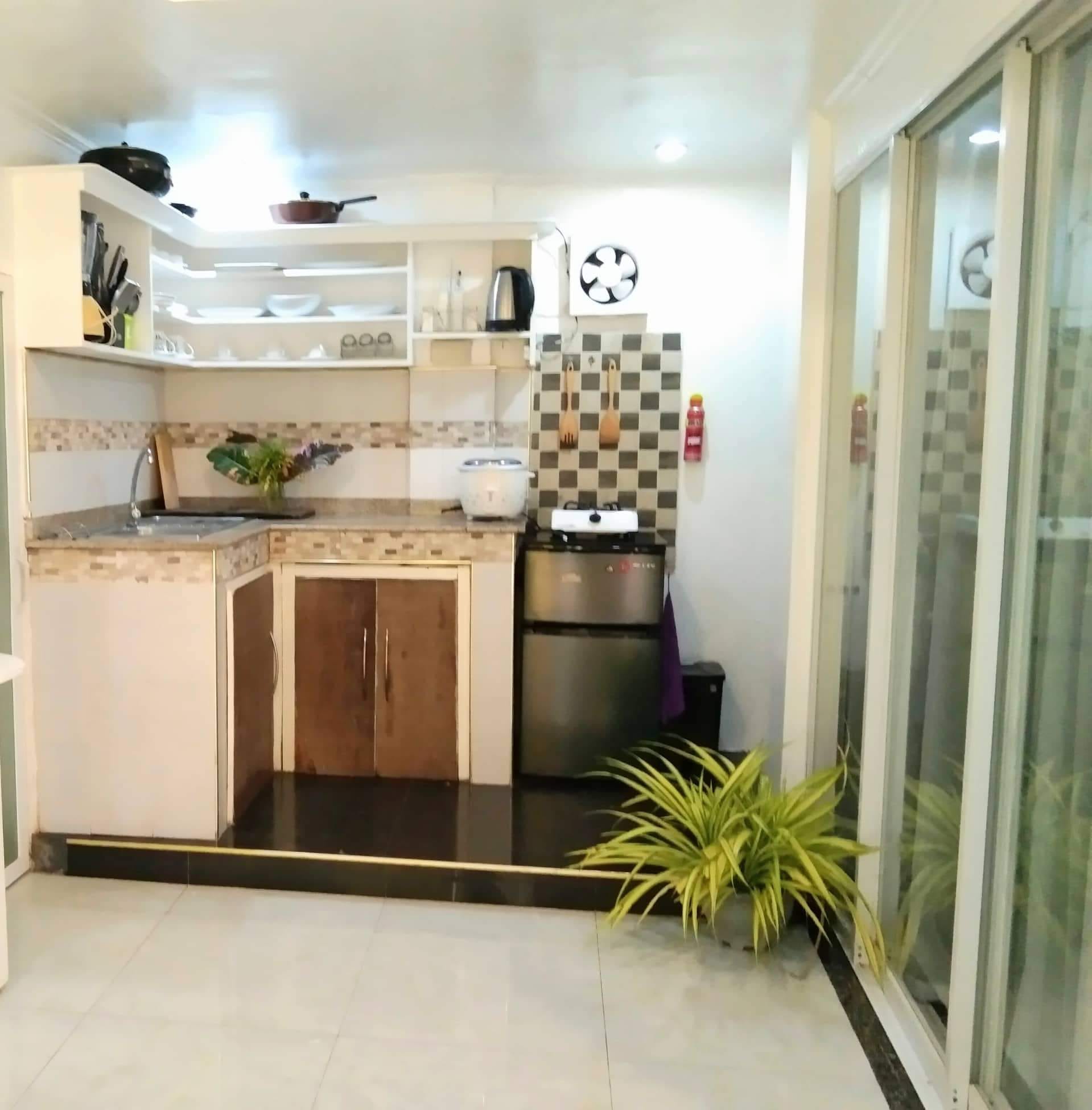 After taking a break, we took a leisurely walk outside at 4 PM to explore the nearby wet market and purchase ingredients for our dinner. It was a delightful experience to select fresh produce and local ingredients to cook. The locals are very friendly and accommodating. We actually lost a few turns but we manage to locate our accommodation after all.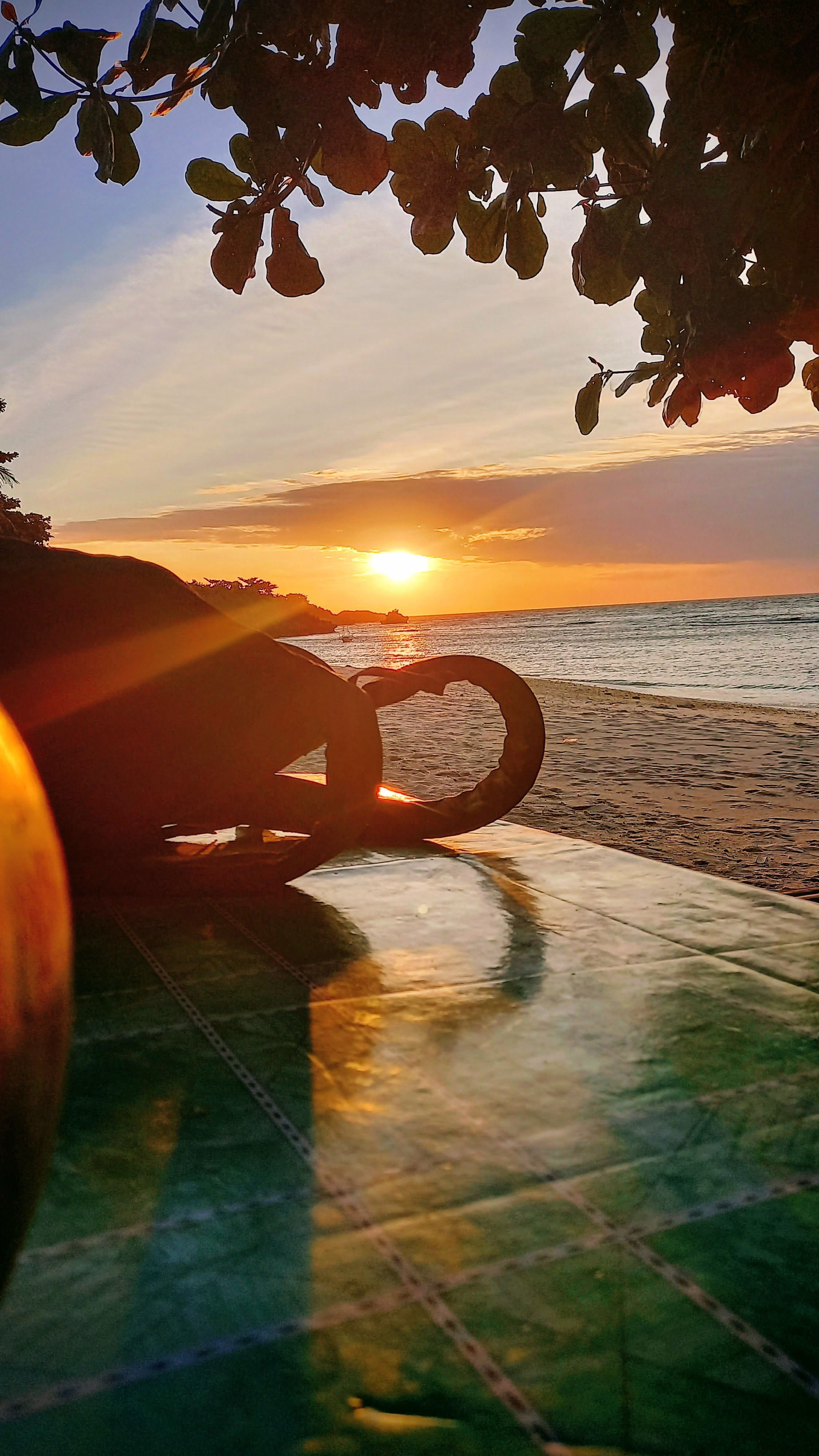 Indulging in a refreshing Buko juice while witnessing the mesmerizing sunset is an incredibly serene and relaxing experience. :)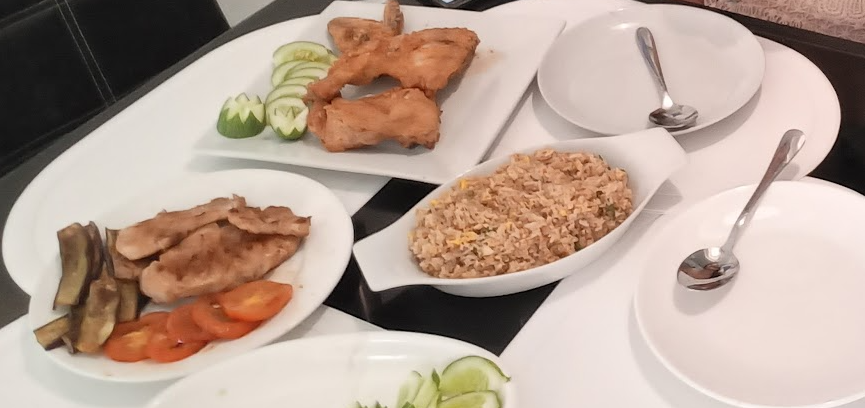 Dinner time! :)
We didn't do much on our first day as we were already tired from the journey. We just decided to take our time at our accommodation, do some cooking shows (LOL!), had some chill drinks, and planned out our activities for the next day.
DAY 2: Accommodation & Activities
We checked out from Rico's house at around 11 AM. And this time, we headed to our next accommodation which is the Cocobana Beach Resort.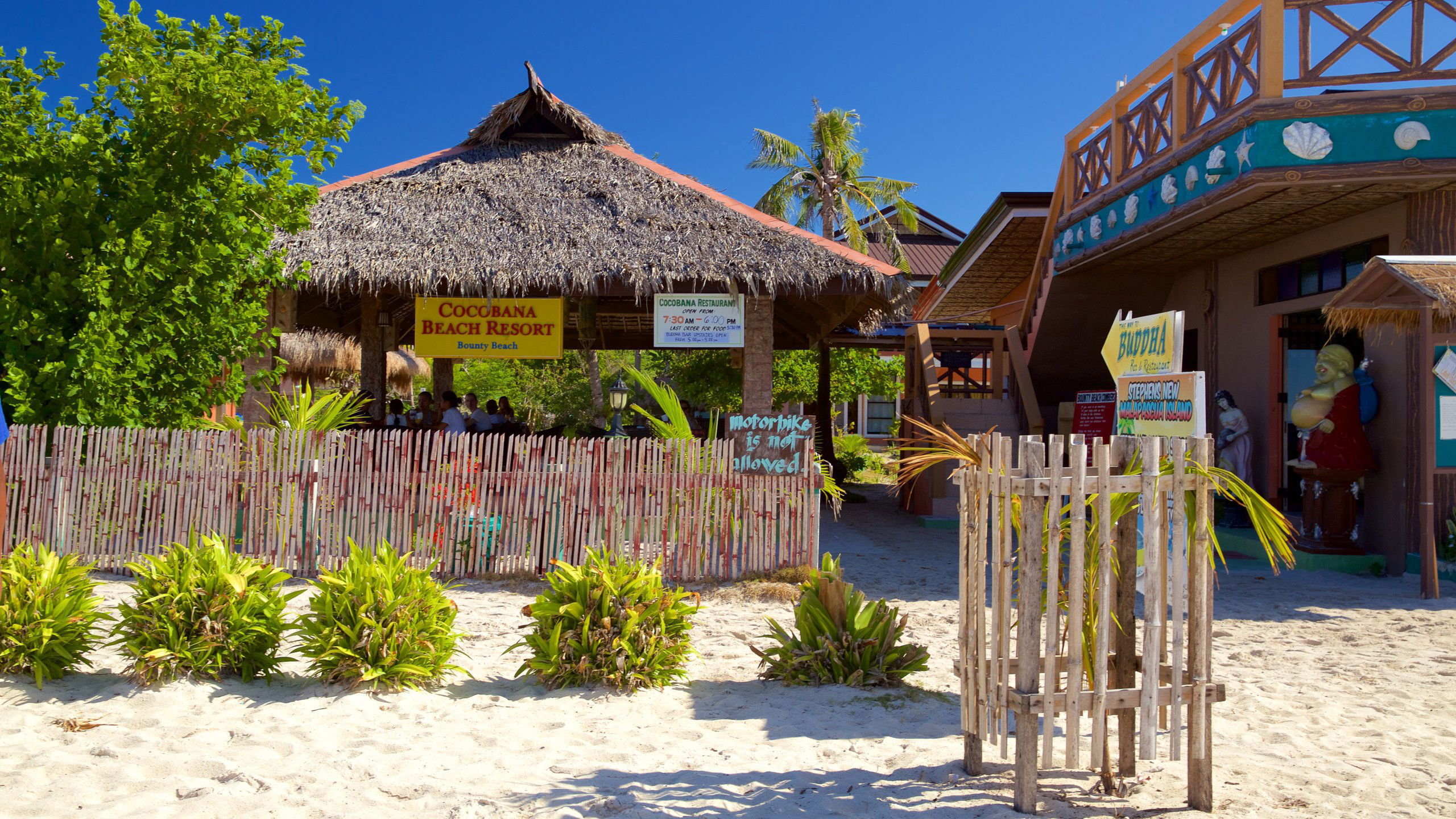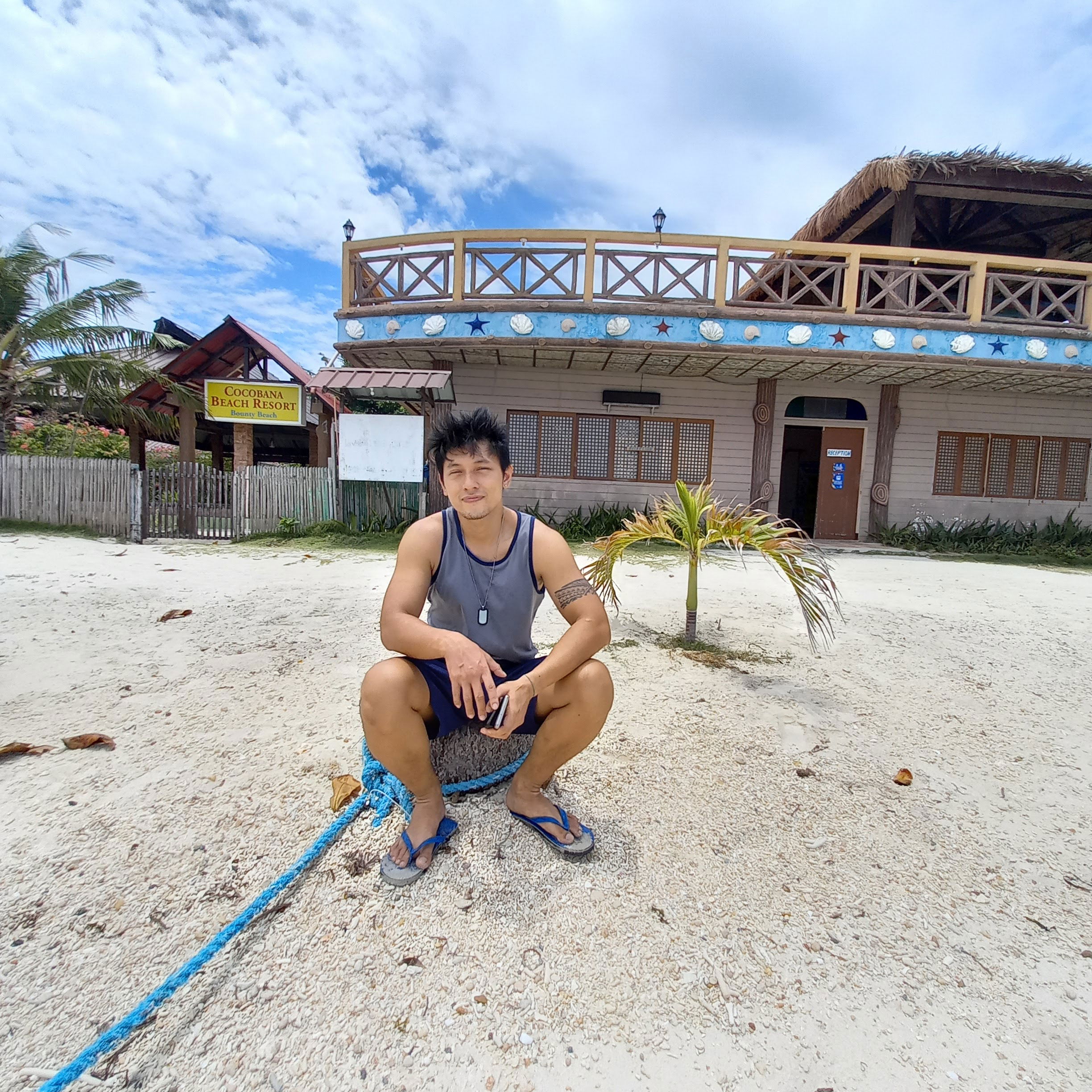 I personally love this accommodation. Cocobana Beach Resort offers a delightful beachfront experience with numerous positive aspects that make it a favored destination for travelers. Here are some of the good things about Cocobana Beach Resort:
1. Stunning Beachfront Location: it is situated in a prime beachfront location, providing guests with direct access to the beautiful shoreline and breathtaking views of the ocean.
2. Well-Maintained Accommodations: The resort features well-maintained accommodations that cater to various preferences and budgets. From cozy rooms to spacious villas, it offers comfortable and stylish options for every type of traveler.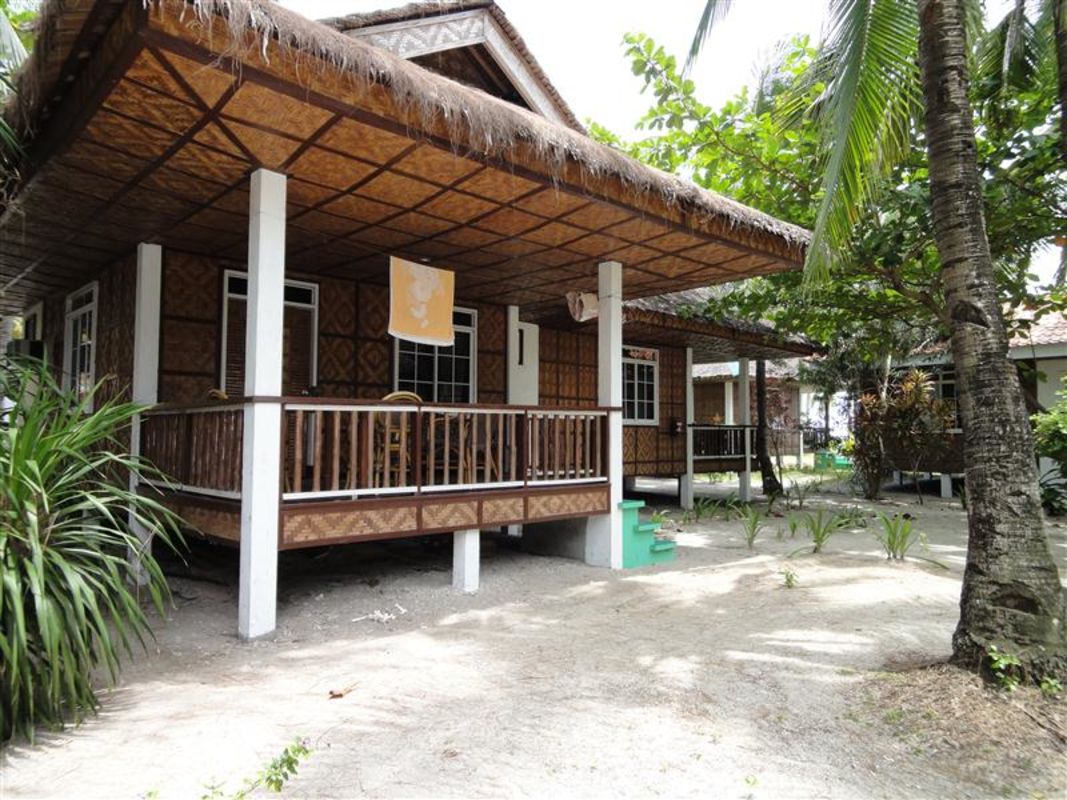 3. On-Site Facilities and Amenities: Cocobana Beach Resort offers a range of facilities and these include a swimming pool, beachside loungers, a restaurant serving delectable cuisine, and a bar where visitors can unwind with their favorite beverages.
4. Activities and Entertainment: The resort offers a variety of activities and entertainment options. These may include water sports, island hopping tours, cultural performances, and live music events, adding an extra layer of enjoyment to the beachside getaway.
5. Accessible Location: Cocobana Beach Resort is conveniently located, making it easily accessible for travelers.
After the refreshing swim at the beach and taking a dip in the pool, we decided to stroll around the shoreline while searching for a late lunch option. Then, we found this gem and decided to order pizza for our lunch - Mabuhay Thresher Dive Center.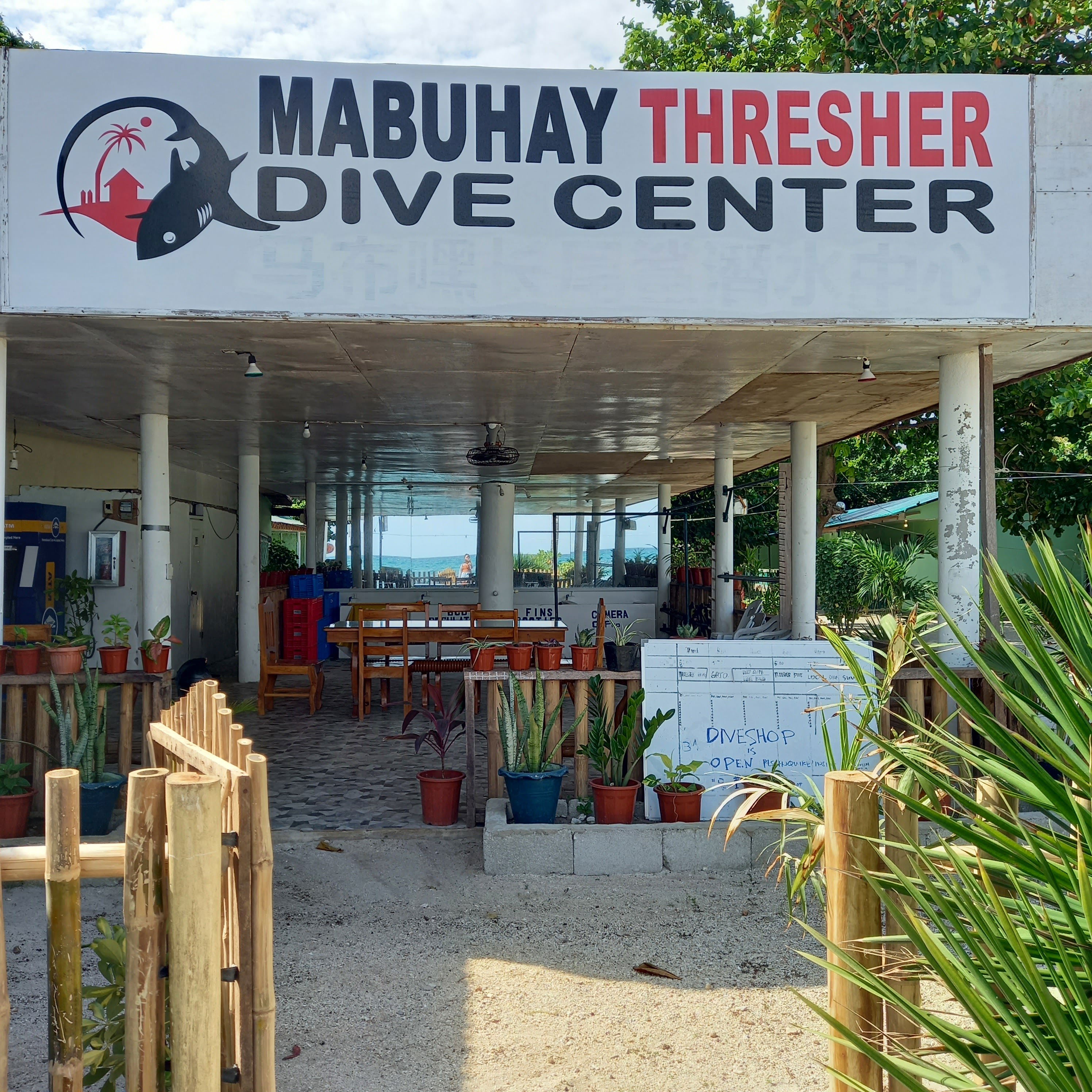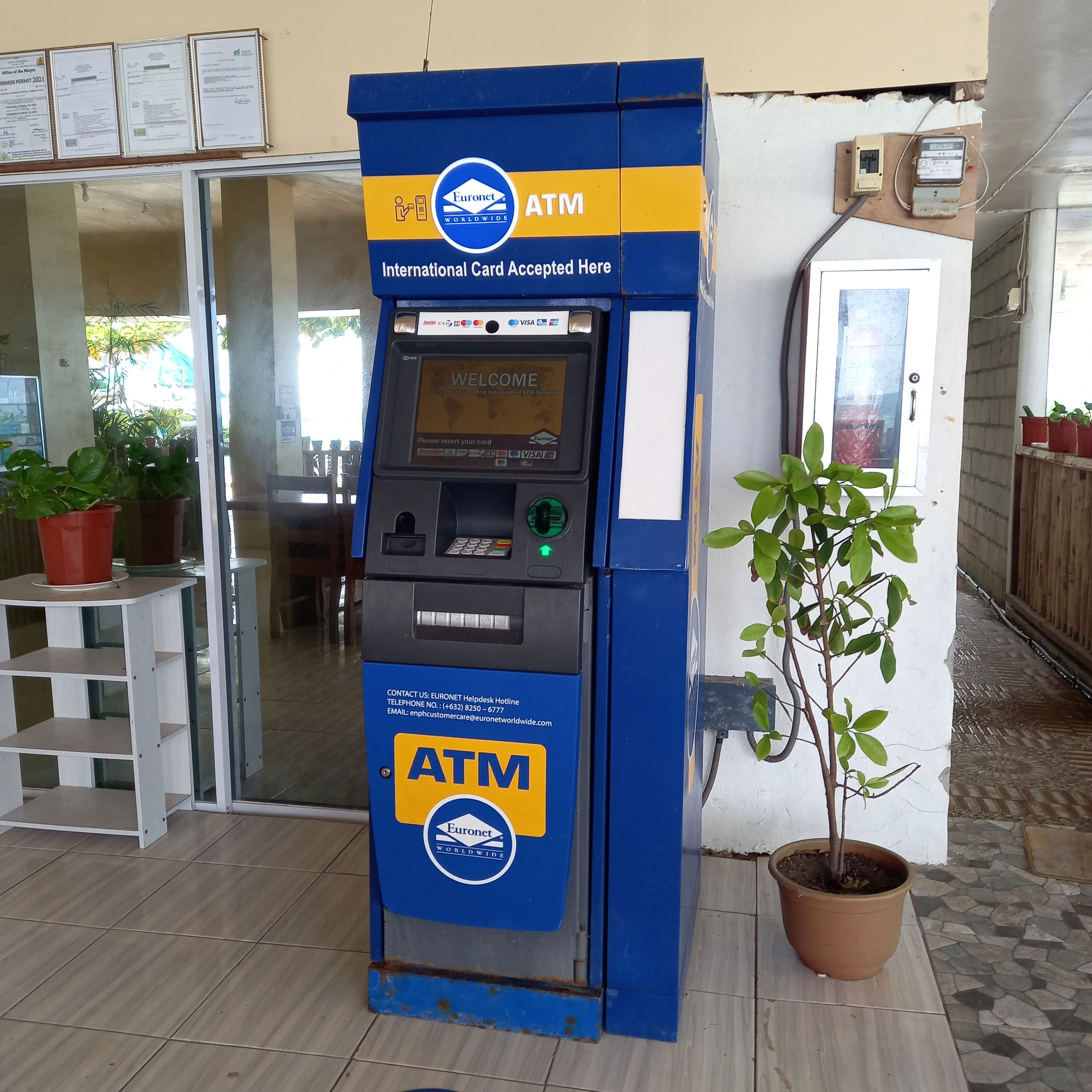 An ATM Machine can also be found here.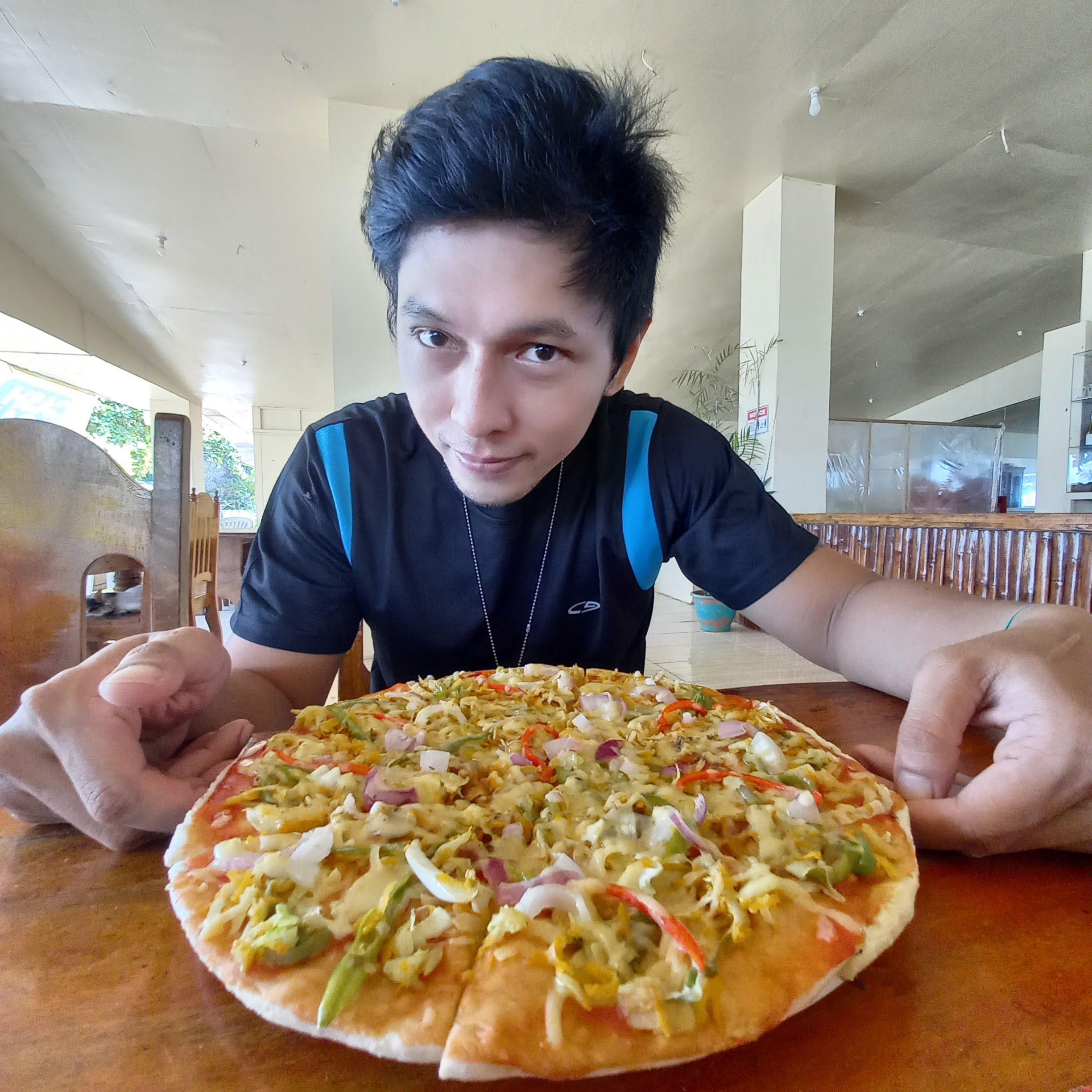 Our time in Malapascua was nothing short of magical. This small island holds countless treasures and experiences waiting to be discovered. We haven't left on the island yet but I already felt the excitement to come back. Three days and two nights may seem like a short period of time, but in the embrace of Malapascua's tranquil atmosphere, it felt like an eternity of bliss.
The island's charm captivated us from the moment we set foot on its shores. The waves, sea breeze, and the breathtaking views of the pristine beaches created an ambiance of serenity that is very good for the soul. There are so many things that we haven't experienced at Malapascua yet and I will surely come back. 3 days and 2 nights on the small island are so short with the sense of calmness it brings to one's soul.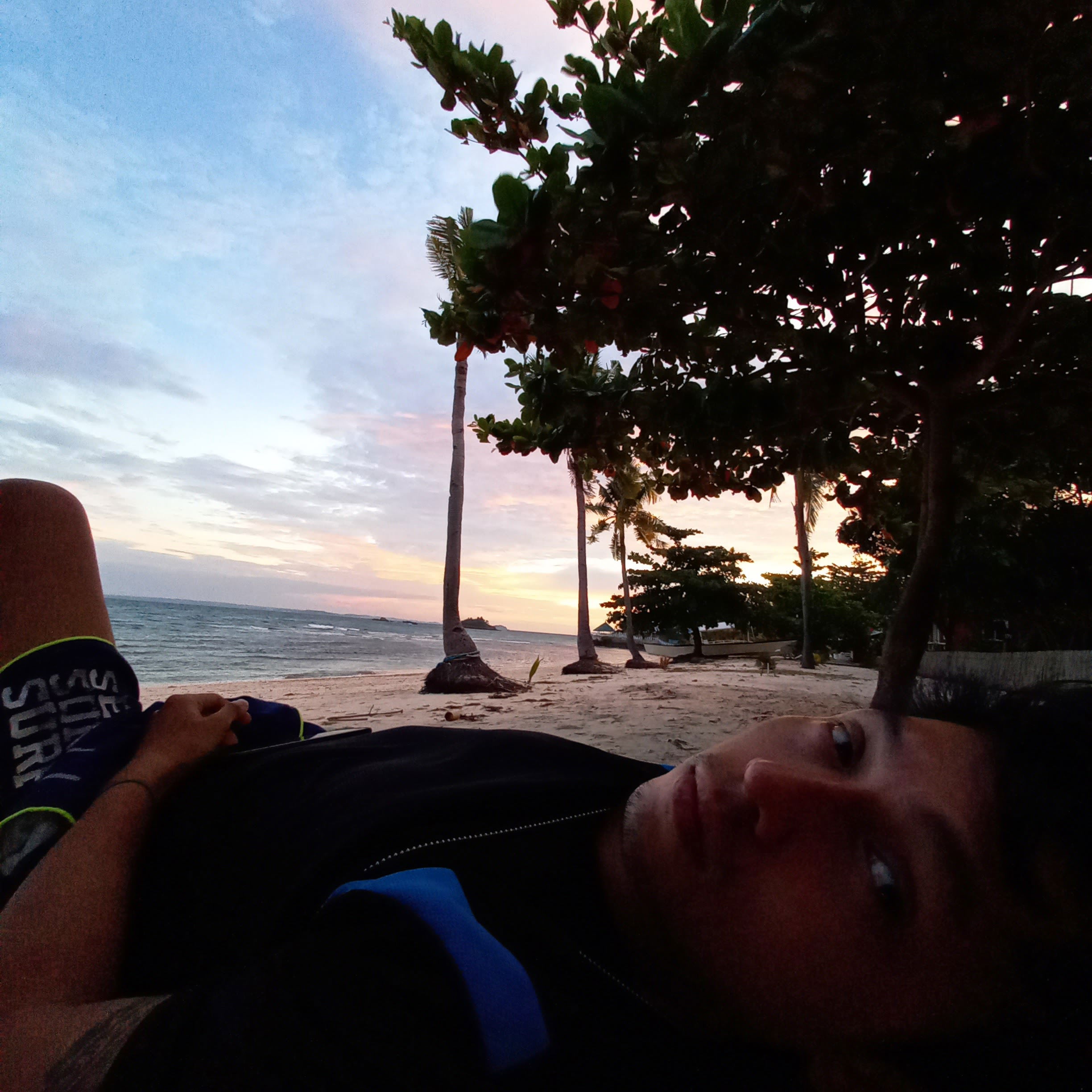 Malapascua Island is a hidden gem that captures the heart and soul of every traveler who steps foot on its shores.
The island is a haven of natural wonders, from vibrant coral reefs teeming with marine life to breathtaking dive sites that reveal a whole new world beneath the surface.
While watching the sunset, I felt a sense of tranquility over me. The untouched beauty of the island creates a peaceful ambiance that is hard to find elsewhere. Walking along the shoreline, I watched as fishermen returned with their catch of the day, their boats dotting the horizon. I was reminded of the simplicity and charm of life on this idyllic island. There was still so much to discover.
The locals are very hospitable. Their smiles, and their genuine kindness added an extra layer of warmth to my experience.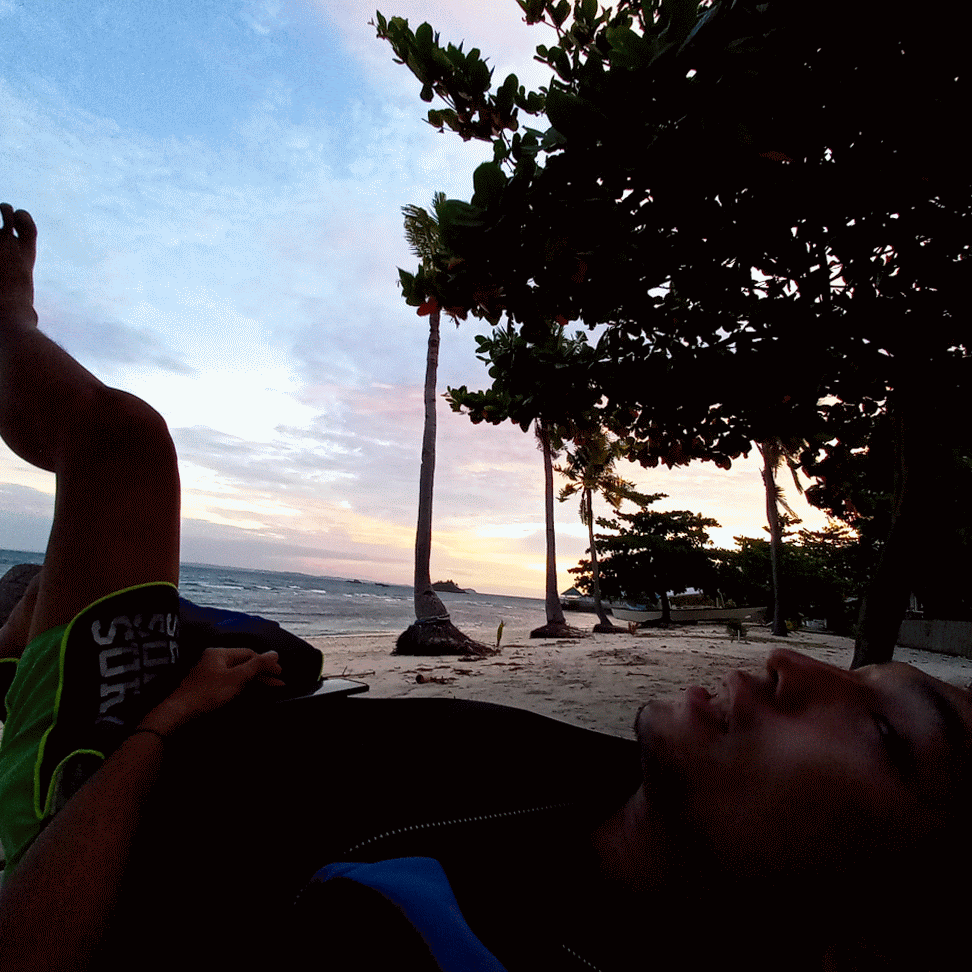 I felt the sense of longing to stay a little longer. This experience is truly one for the books. Malapascua Island, with its untouched beauty, warm hospitality, and boundless adventures, is a destination that should be on every traveler's bucket list.