Nestled in the vibrant city of Talisay, Cebu, you will find the newly designed Talisay Park and Larawan Beach. These gems are in addition to the stunning natural beauty that Cebu has to offer. Talisay Park and Larawan Beach have recently undergone a transformation, unveiling a new level of beauty and charm that will leave you mesmerized.
LOCATION
It is located in Poblacion, Talisay City, Cebu, near the old municipal hall. For those using public transportation, you have a few options. You can book a Grab or Taxi and simply set Poblacion, Talisay City as your destination. A more budget-friendly option is to take the MyBus, which offers routes to Talisay-SM Seaside (via SRP or N. Bacalso) or Talisay-Parkmall (via SRP or Imus).
If you prefer to drive, you can use Waze or Google Maps to navigate to "Poblacion" in Talisay City, Cebu. The park provides parking spaces for your convenience.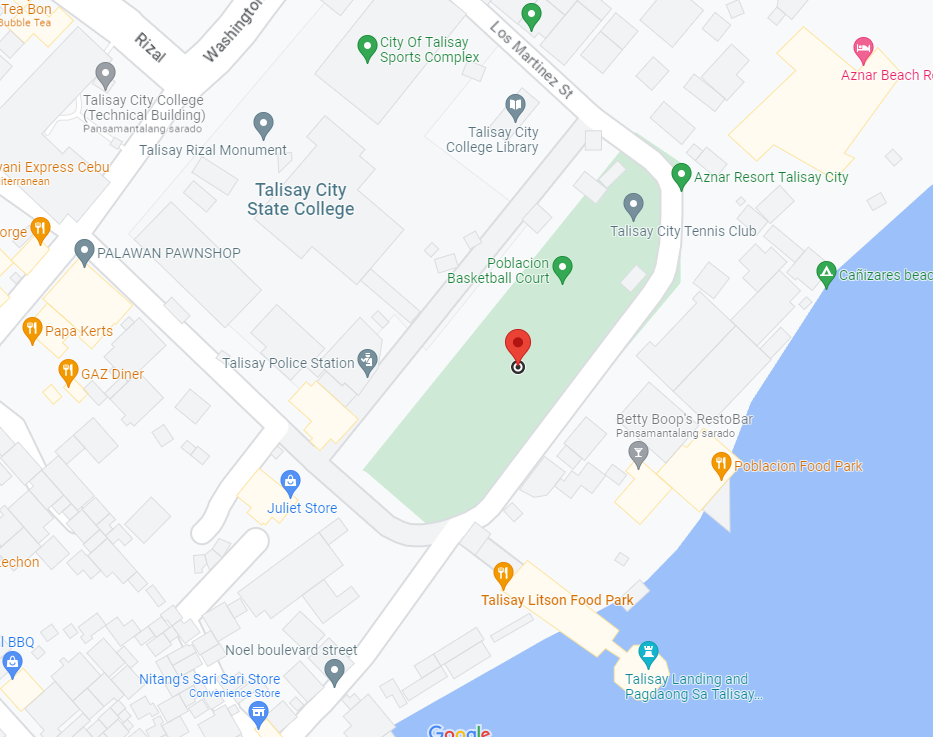 TALISAY LIBERATION PARK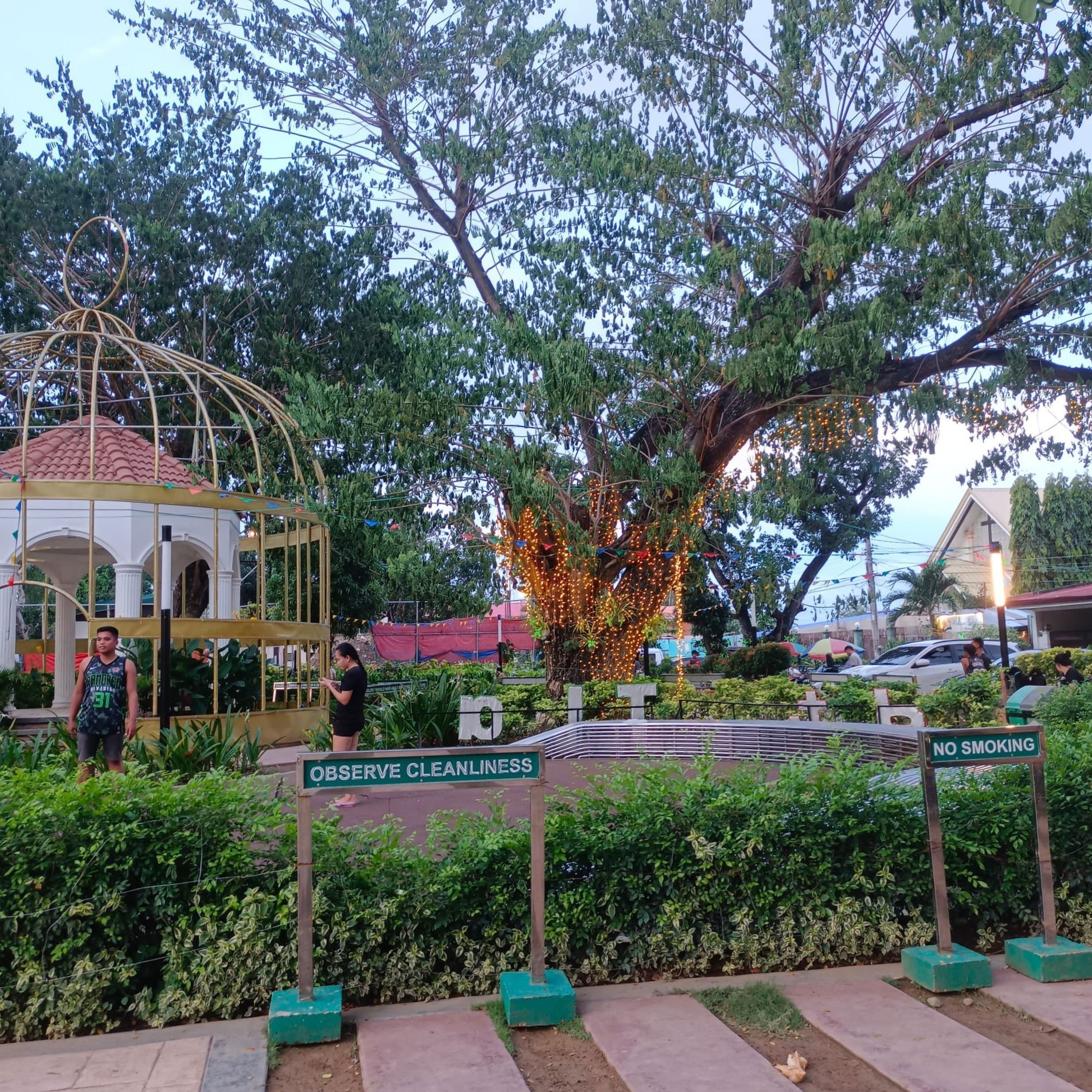 The newly developed "Liberation Park" in Talisay City, Cebu has been designed by the renowned world-class designer, Vito Selma. This park is not only a significant historical landmark but also an exciting and ongoing tourism destination project that offers various amenities for visitors of all ages.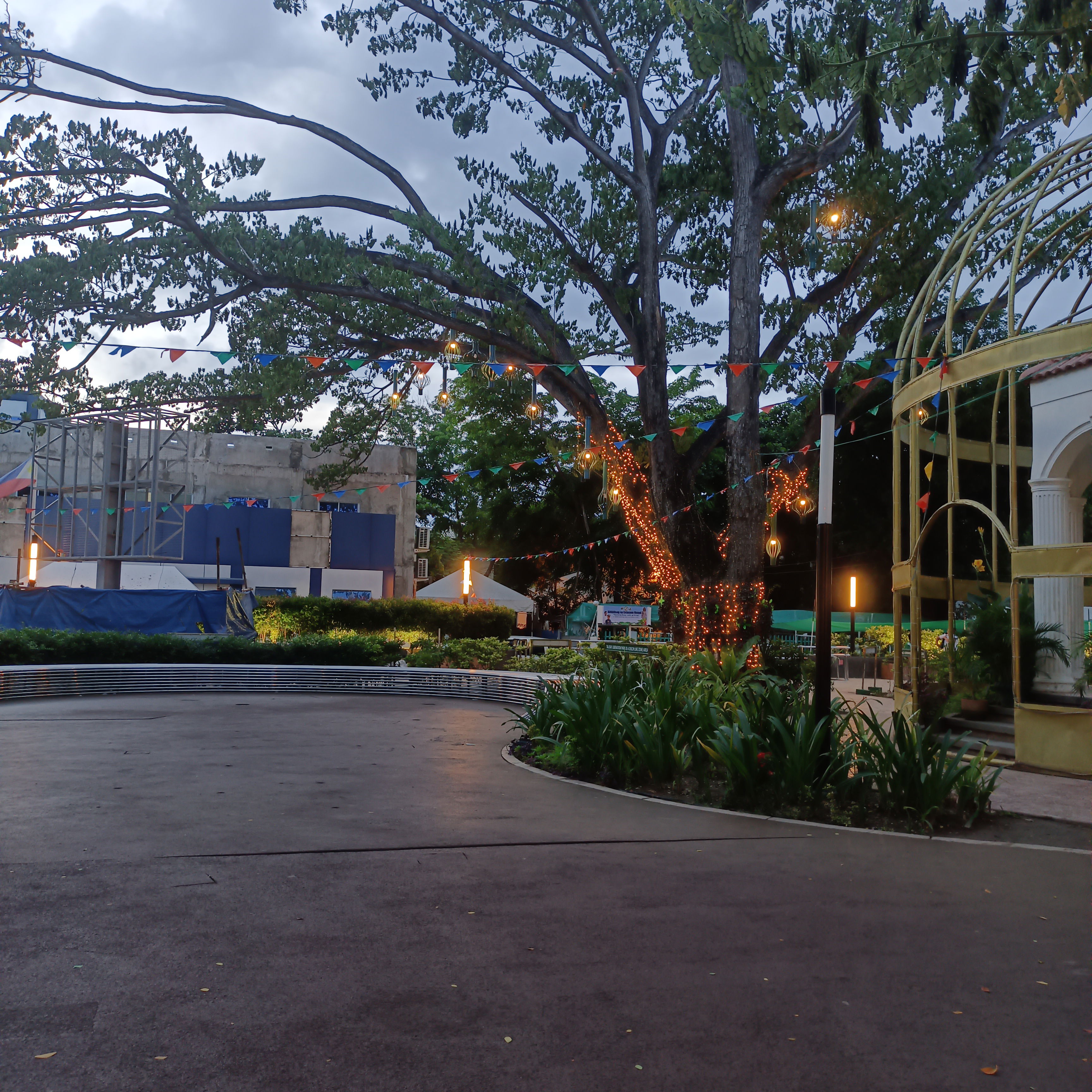 One of the feature of the park is its exceptional basketball courts for sports enthusiasts to come together and enjoy friendly matches and competitions.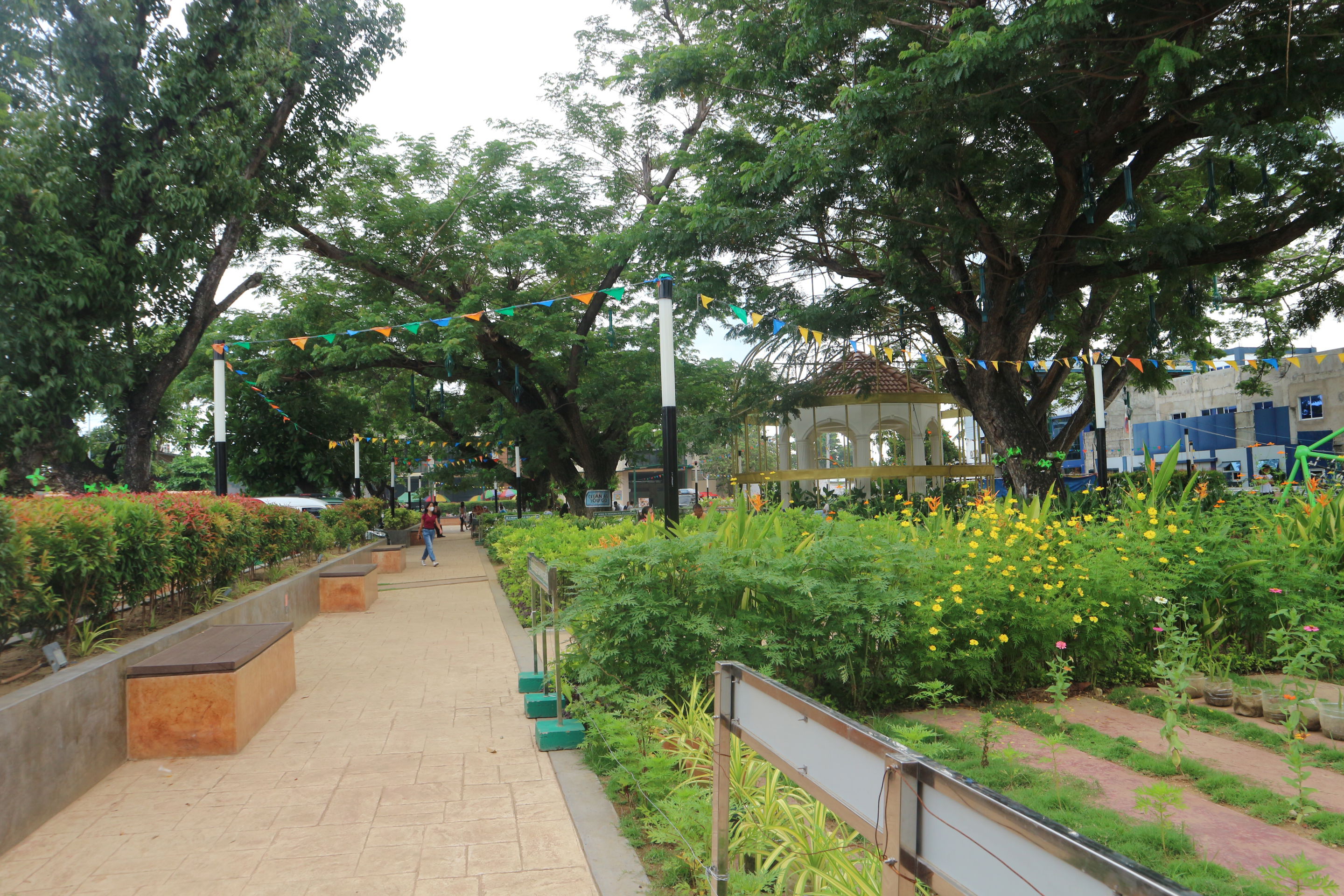 For families and children, the park features a vibrant playground area that offers a safe and enjoyable environment. Equipped with modern and innovative play equipment, children can have a great time while parents relax and enjoy the serene surroundings. The playground is designed to stimulate creativity and physical activity, ensuring a memorable experience for young visitors.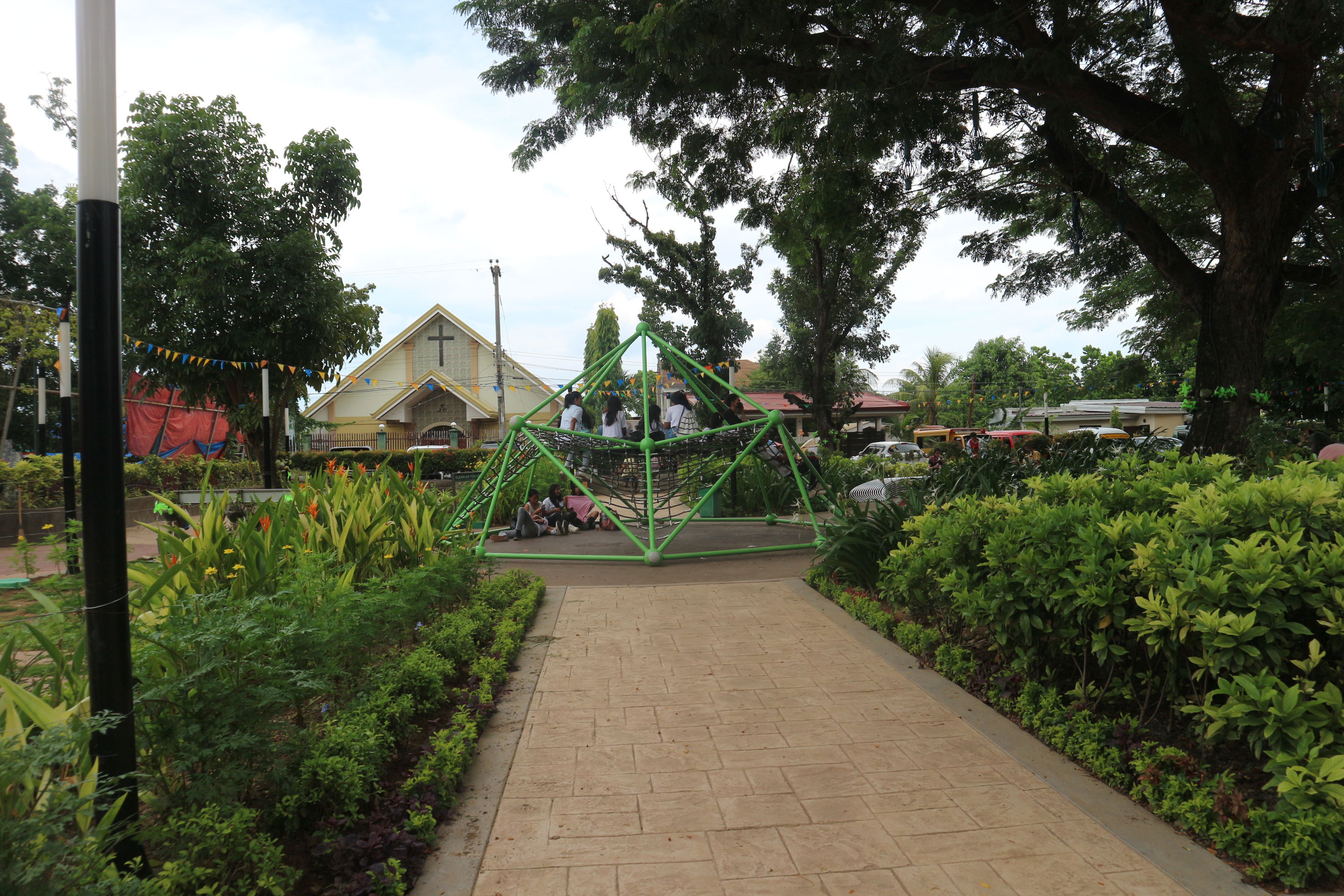 Additionally, the Park incorporates retail areas, adding to the overall appeal of the destination. Visitors can surely explore a range of shops, boutiques, and local vendors, offering unique merchandise, souvenirs, and local delicacies.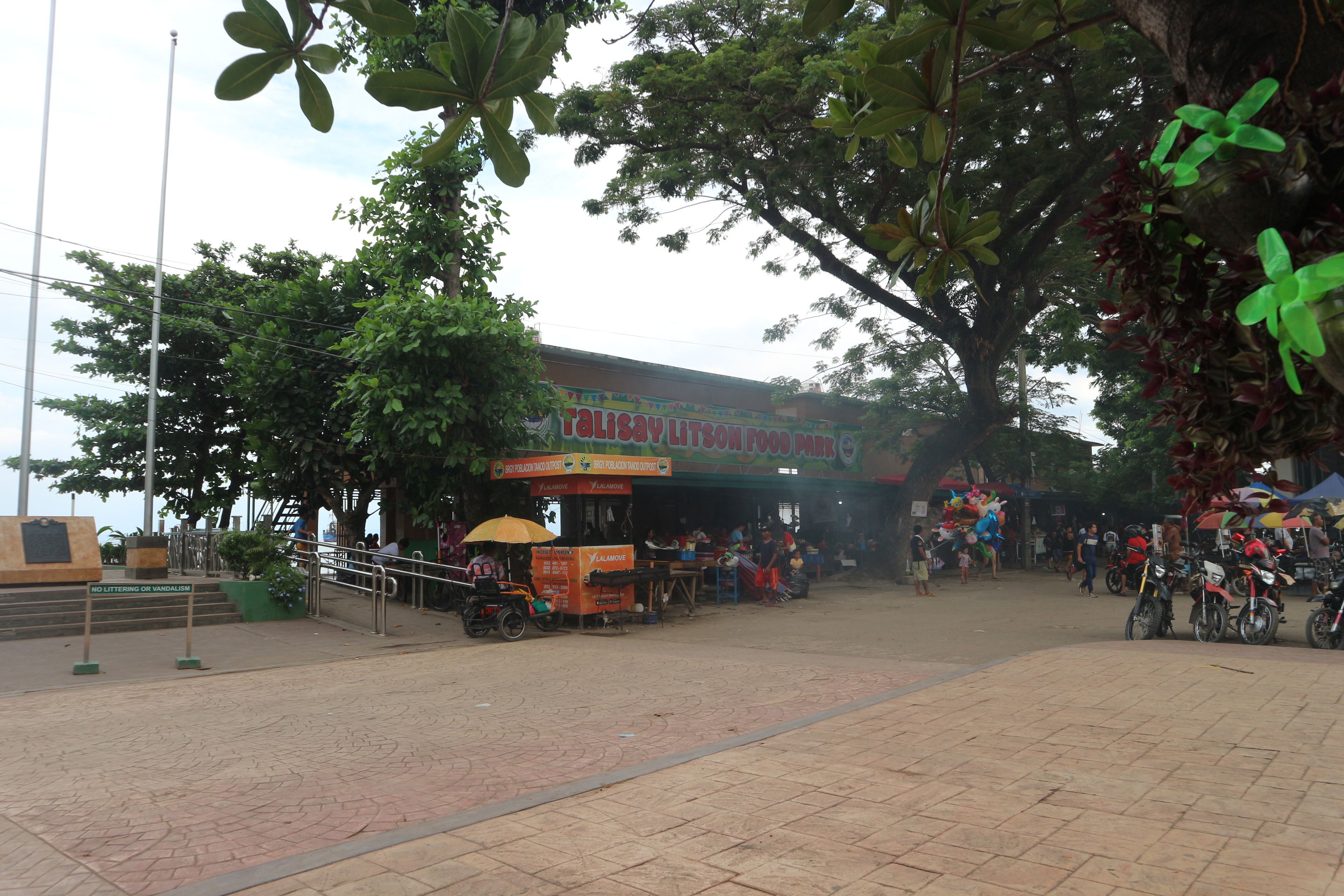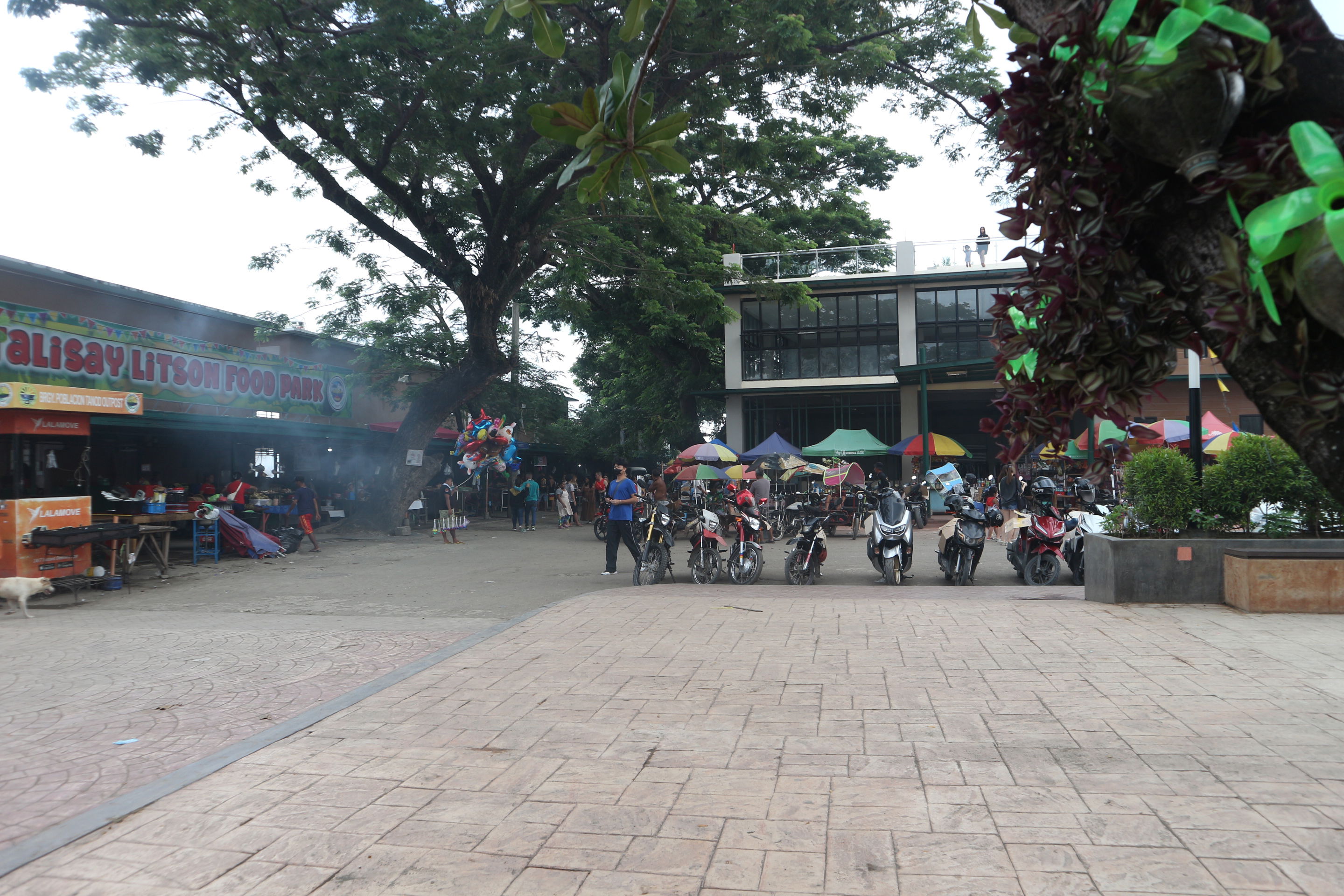 LANDING MEMORIAL
Beside the Larawan Beach, a boardwalk has been created within the park, offering a picturesque view of the surroundings and on this side, you will see the Cebu historical Talisay Landing Monument.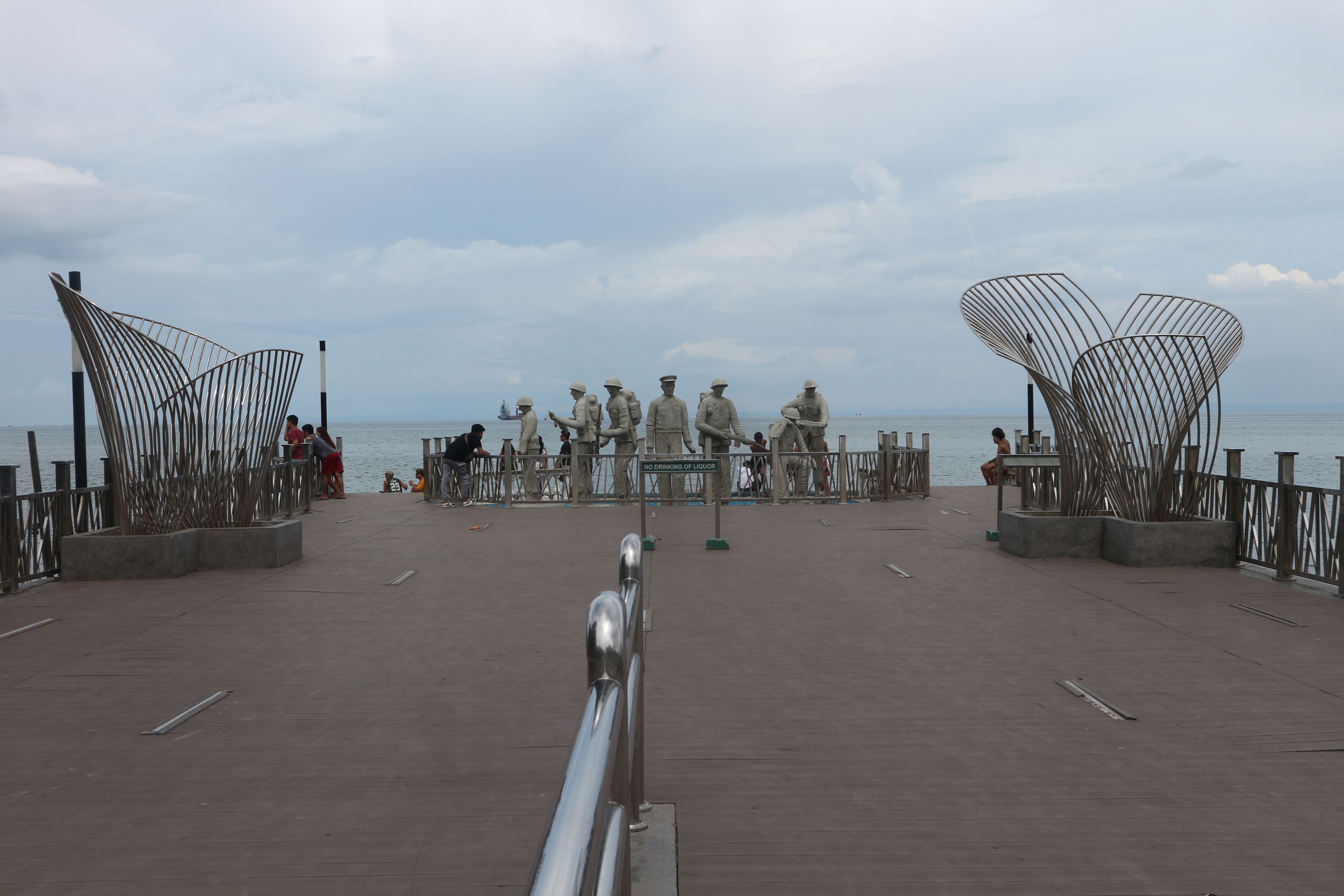 The Talisay Liberation Park stands as a symbol honoring the Filipino and American soldiers who bravely sacrificed their lives during World War II in 1945 to free Cebu from Japanese occupation. This significant event in the country's history is commemorated in the park every 26th of March and has now become a popular gathering place for local residents. Every year, a reenactment of the Talisay landing takes place at the park.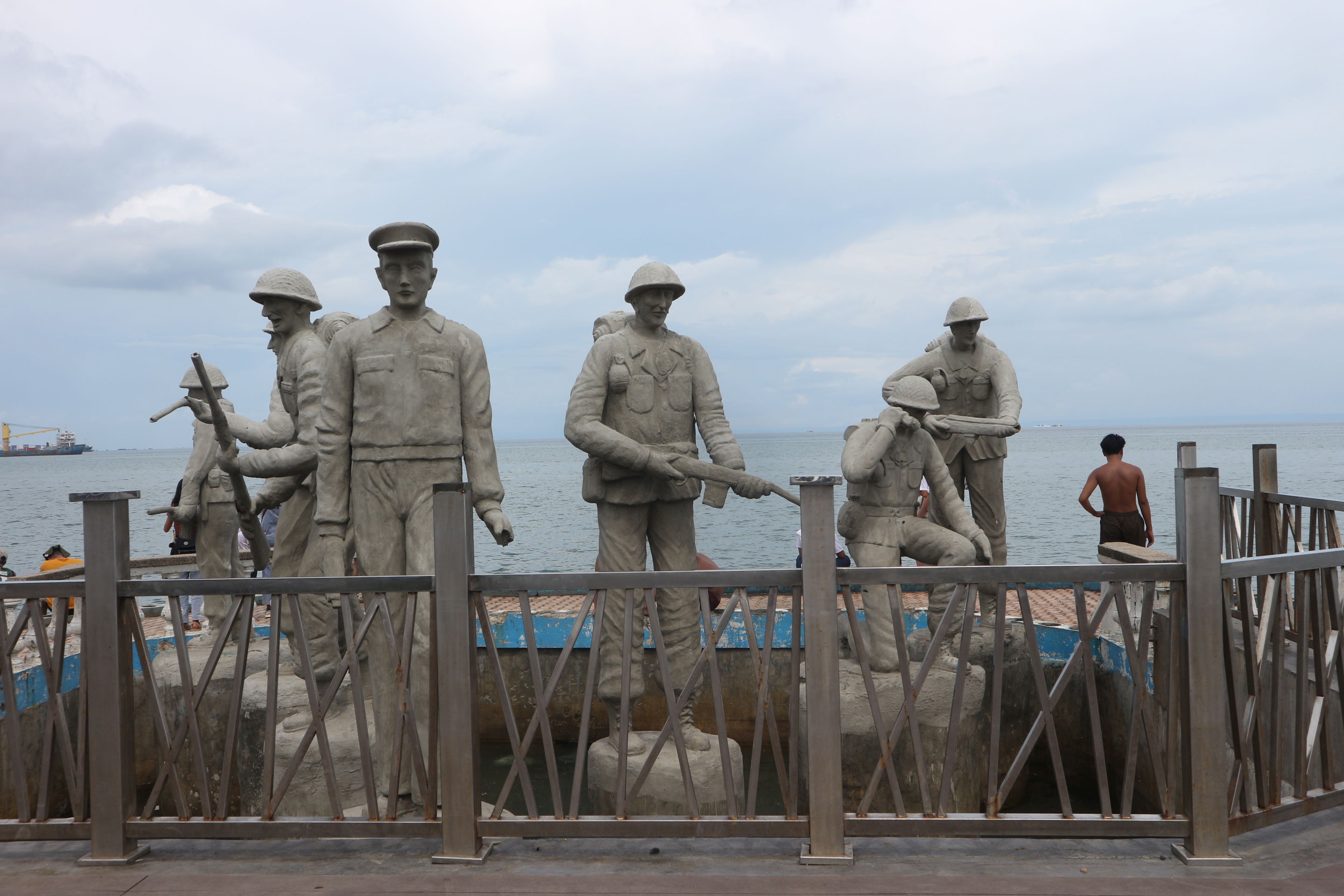 The presence of the Liberation Park in Talisay City serves as a constant reminder to present and future generations of the sacrifices made by our ancestors to secure the country's freedom from foreign invaders.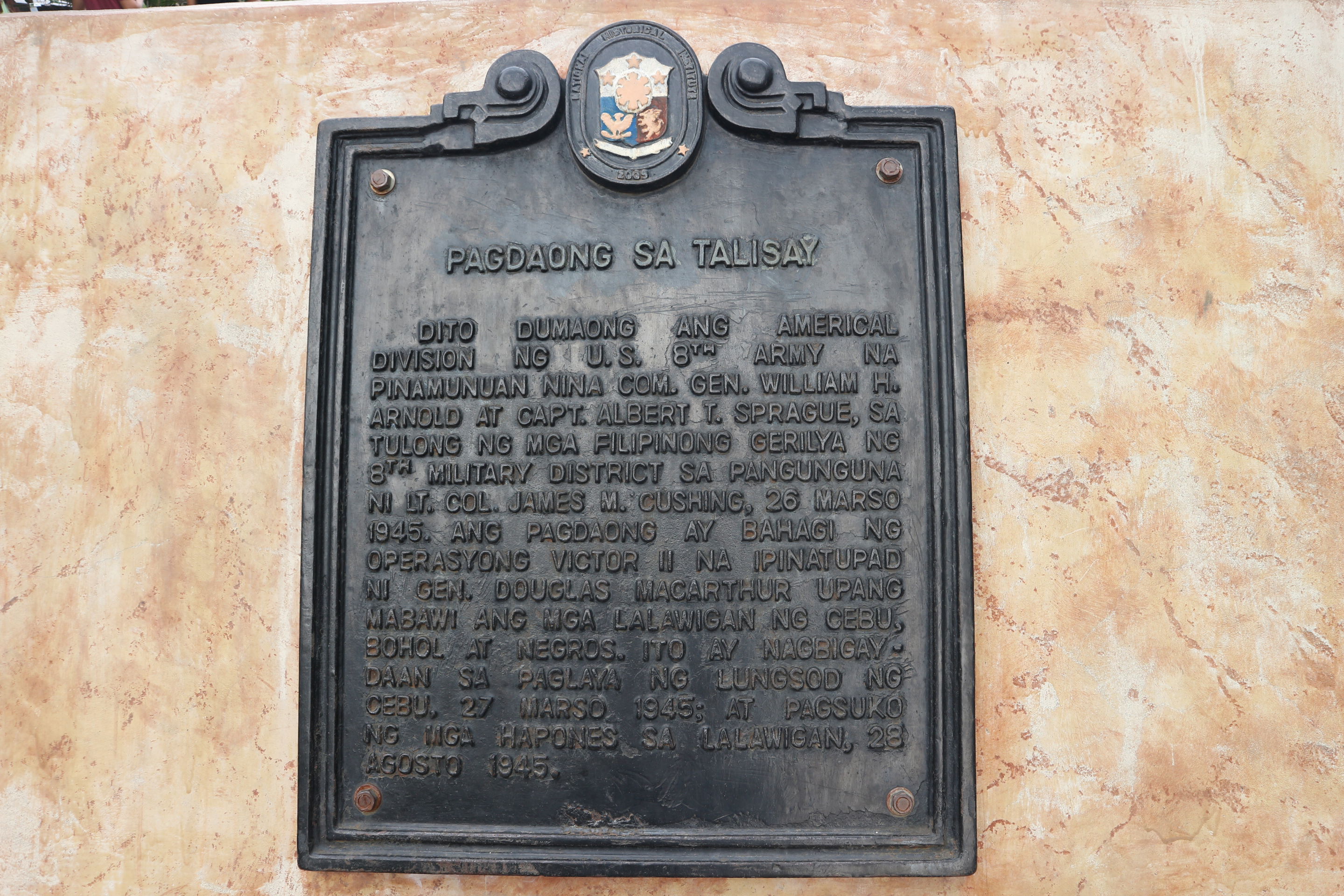 LARAWAN BEACH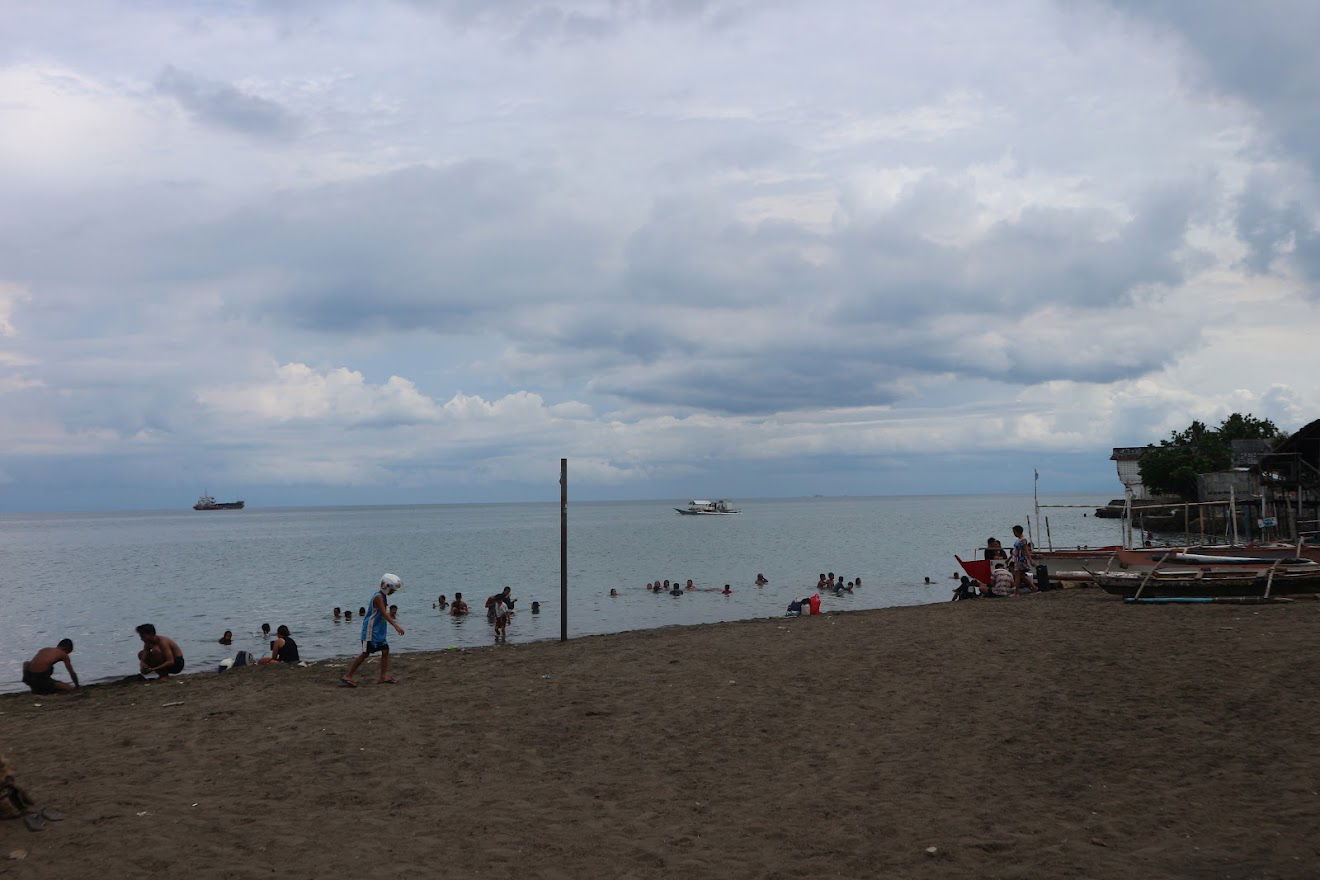 Larawan Beach is a well-known public beach in Talisay City, Cebu. The name "Larawan" is derived from the English words 'image' or 'picture'. It is believed that the name was given by locals who have fond memories of swimming and diving on this beach during their youth. Join us as we delve into the charm and nostalgia of Larawan Beach, where visitors can relive their happy memories and create new ones in this idyllic seaside retreat.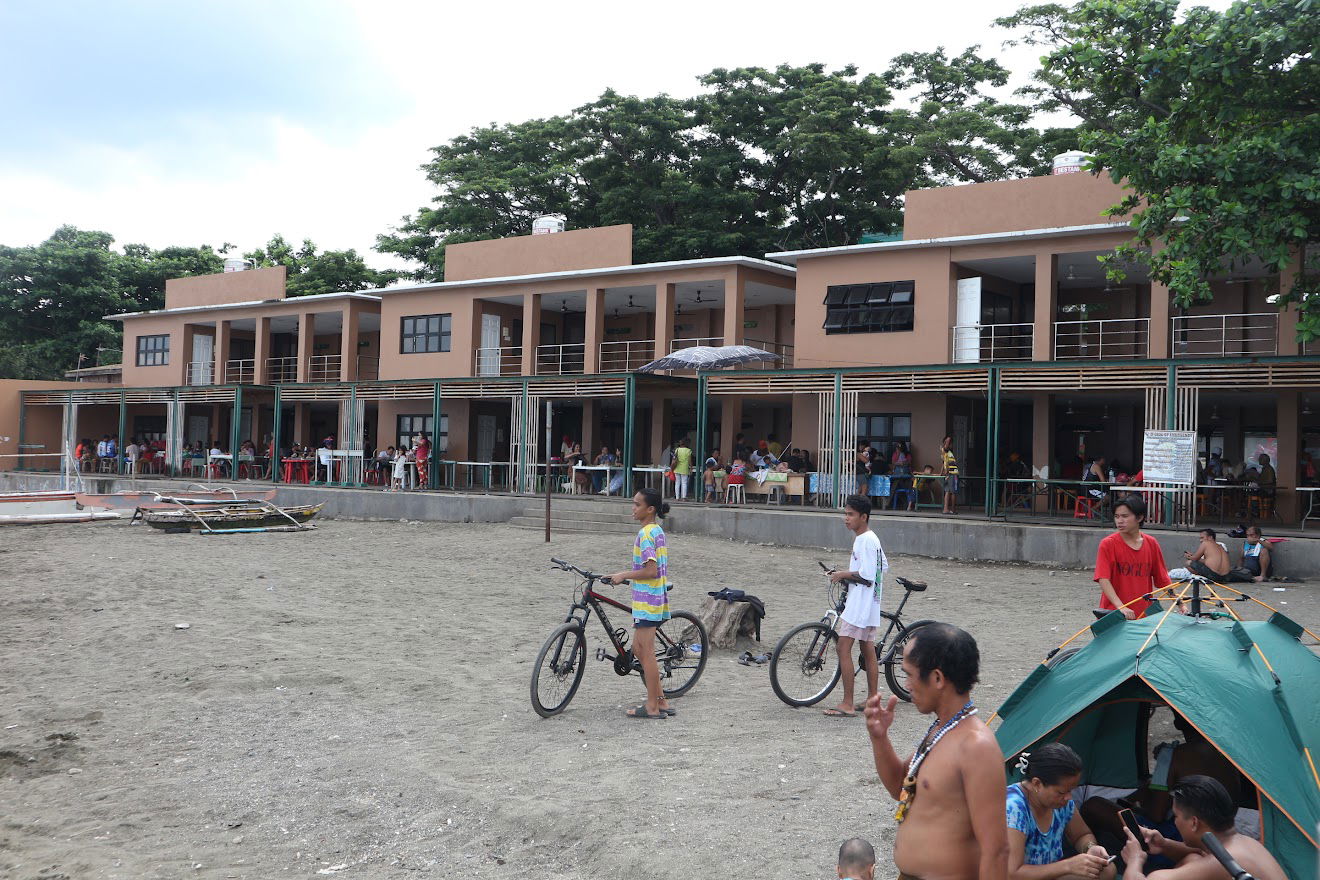 Although this beach is not your ideal white sand beach, it offers countless reasons why it's worth a visit and a memorable experience. Let's explore some of them:
It's a PUBLIC Beach, free for everyone and perfect spot for a picnic with your family and friends. You can bring your own table or you can also rent one at a minimal cost. The Beach is most alive during weekends and holidays as this serves as a brief escape from the daily routine for local residents.
The Beach offers an array of enjoyable and engaging activities beyond swimming and picnicking. It's a great venue for team-building activities while creating bond and lasting memories. Engage in friendly matches of beach volleyball or other exciting games to keep the energy high.
For those seeking more adventure, the beach provides options to rent boats and organize tours and thrilling activities. Feel free to inquire around, as the friendly locals will gladly introduce you to the best places that offer these services. Additionally, if you fancy floating on the pristine waters, there are floaters available for rent to enhance your beach experience.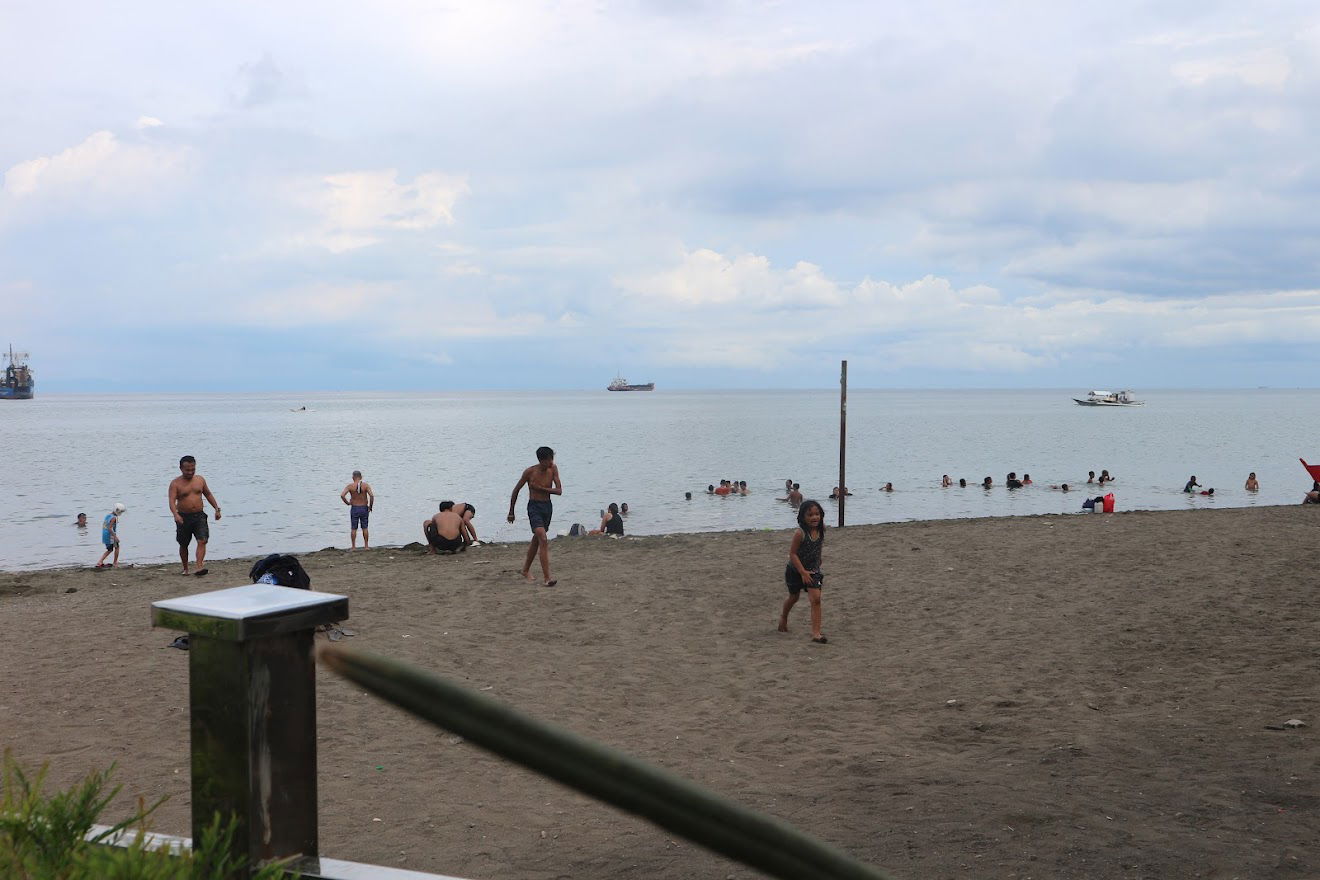 As we step foot onto the beach, we immediately notice the enticing food stands lining the area. These stalls offer a variety of food delights, and of the highlights is the Lechon and seafoods. Here are some of the must-try food items that make Larawan Beach famous:
1. The Famous Talisay Lechon - Indulge in the savory delight of a whole barbecued young pig, renowned for its crispy skin. This culinary masterpiece is a staple during special gatherings, parties, and celebrations across the country. A feast is incomplete without the presence of a succulent lechon! One of the well-known Lechon is the formerly Mila's Lechon and which is now named Ruthy's Lechon.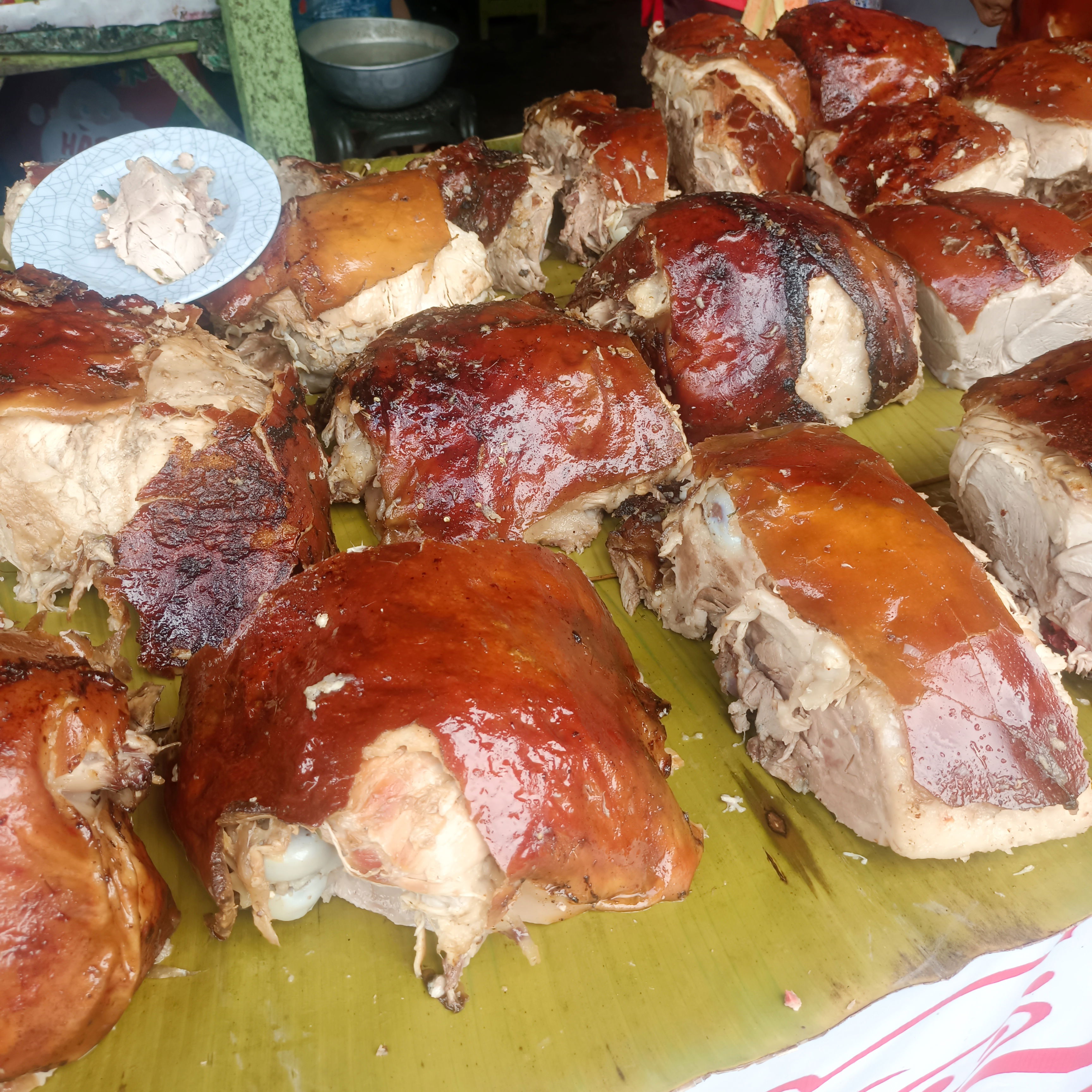 2. Kinilaw - Experience the burst of flavors with kinilaw, a traditional dish made of fresh fish marinated with onions, hot chili, ginger, and vinegar. This refreshing and tangy seafood delicacy is a popular choice during beach outings and showcases the unique flavors of the region.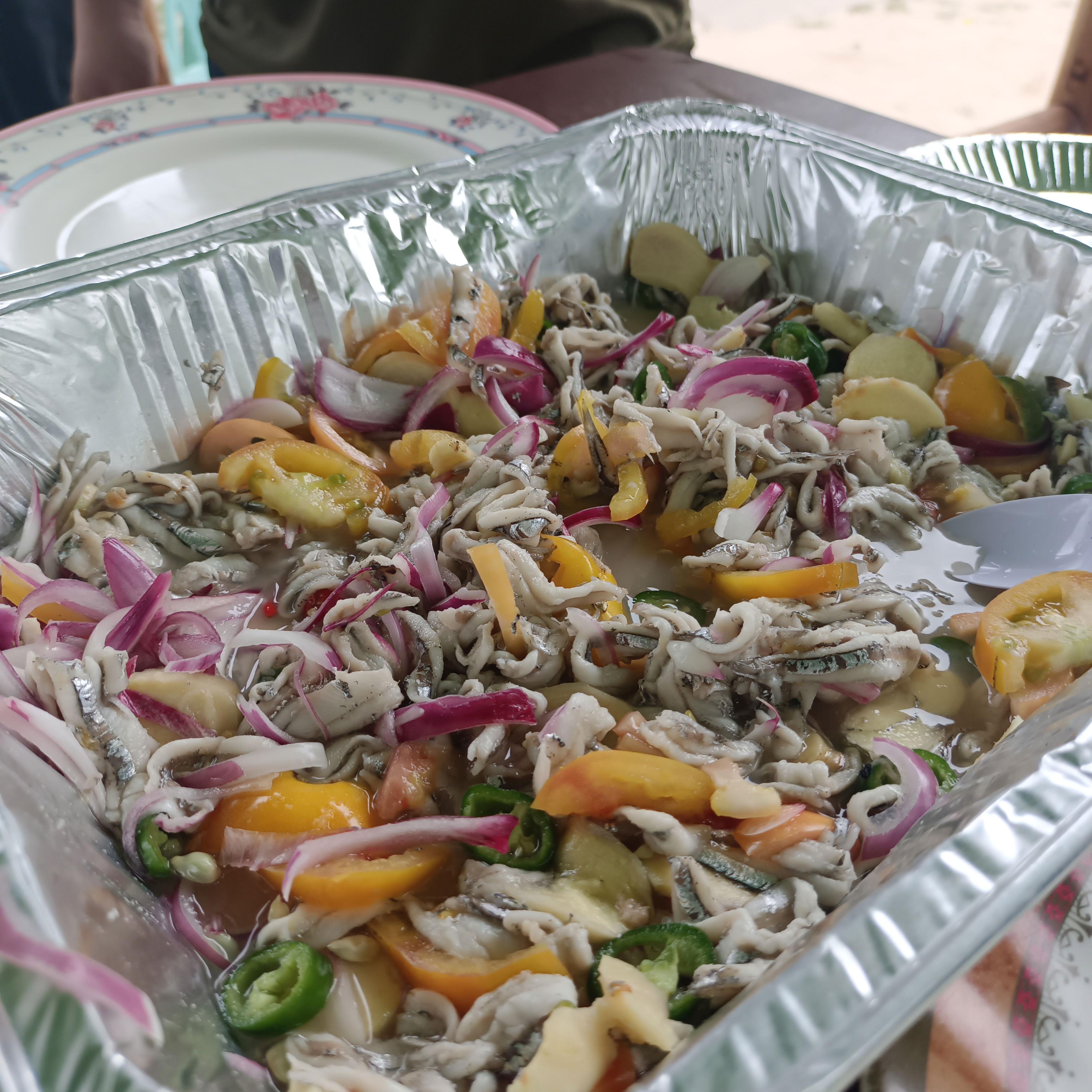 3. Camote - Delight in the sweetness of camote, a variety of sweet potatoes. It is commonly boiled, broiled, or fried with brown sugar, resulting in a delectable treat.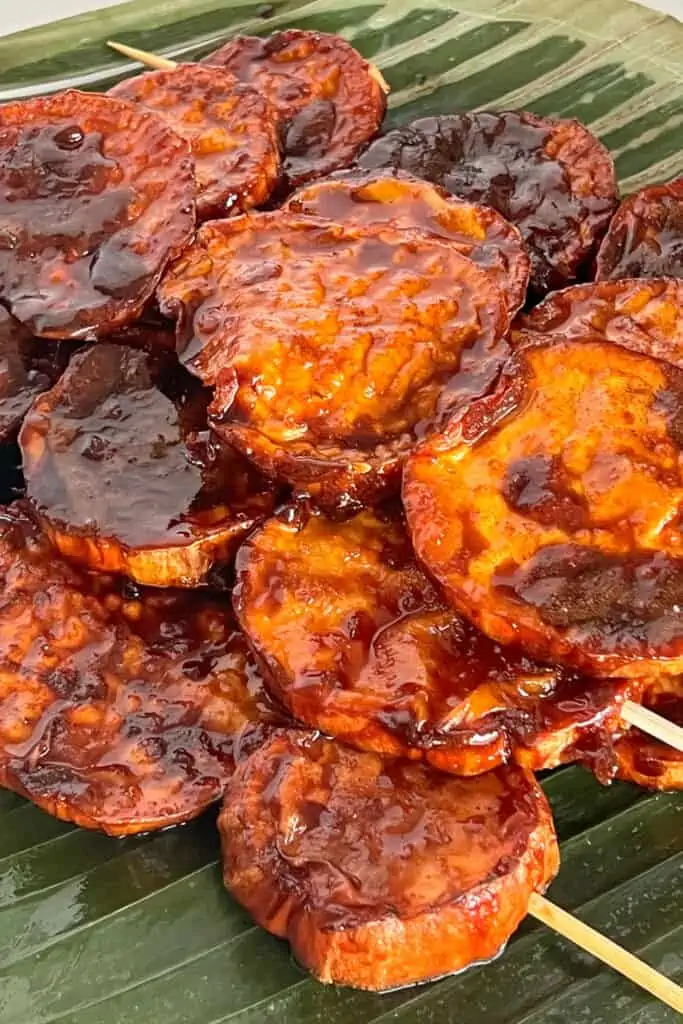 4. Sinugbang Isda - Enjoy the simplicity and deliciousness of sinugbang isda, grilled fish cooked over fire and charcoal. This quick and easy-to-prepare dish pairs perfectly with a serving of rice or "puso" (hanging rice), ensuring a satisfying beachside meal.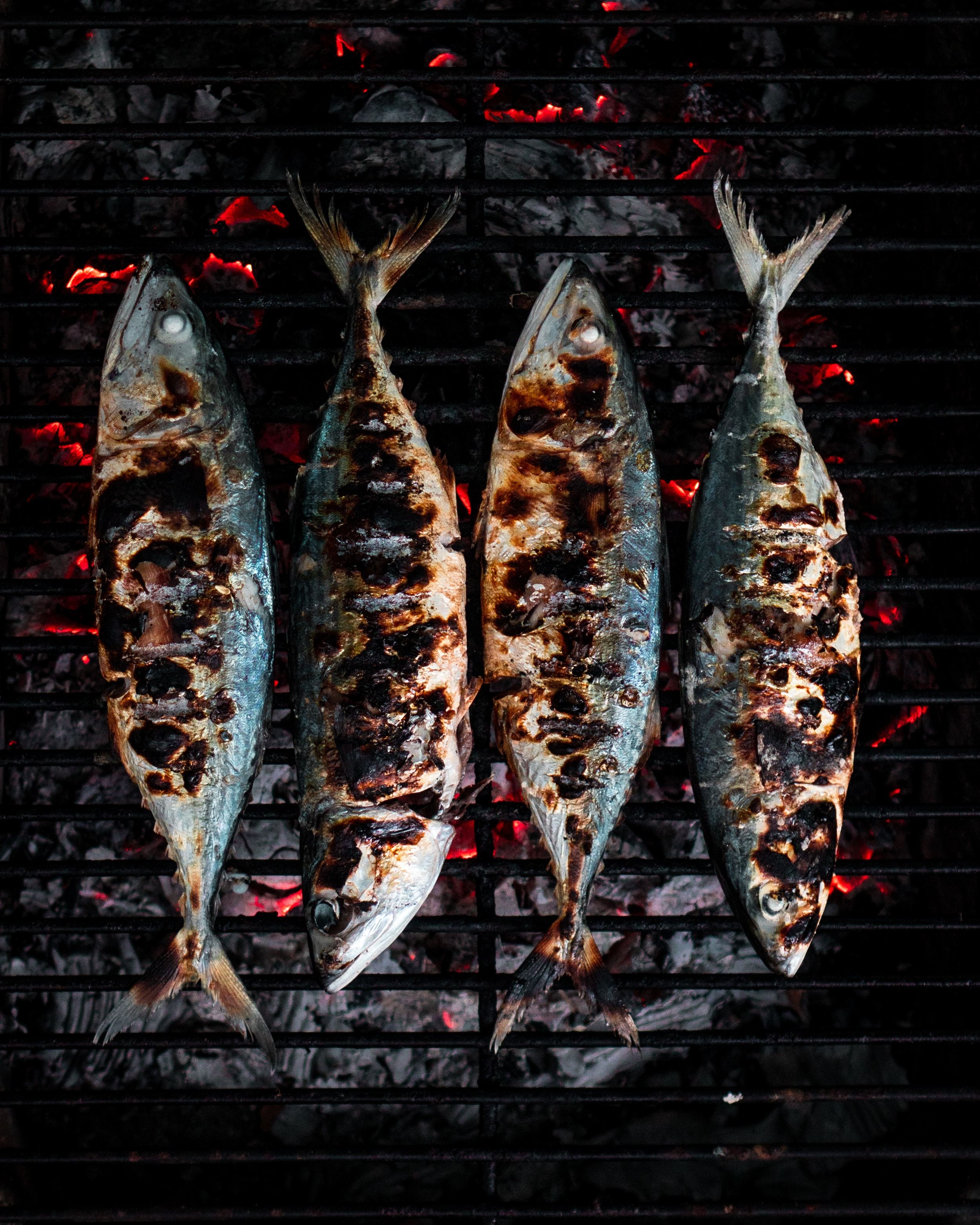 5. Kunselba - Indulge in the delightful kunselba, a sweetened banana treat typically made using the "kardaba" variety. The bananas are cooked in boiling water mixed with brown sugar, resulting in a flavorful syrup. For an extra touch, try it with coconut milk, creating a truly enjoyable delicacy.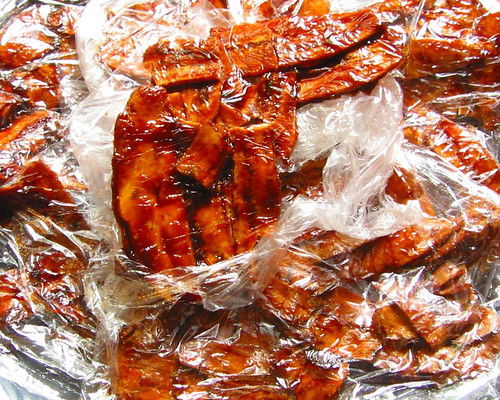 Larawan Beach Resort is popular primarily among local residents and those residing in the surrounding areas. Nevertheless, the beach has also attracted foreign visitors who have had the opportunity to swim and enjoy its offerings. Over time, the beach has undergone significant improvements, surpassing its previous state. One notable improvement is the increased cleanliness, which can be attributed to the combined efforts of government officials and local individuals dedicated to preserving the beach's beauty.
Although some traces of litter can still be found in the vicinity, with the collaborative efforts of everyone in the nearby area, this issue will undoubtedly be resolved.
Overall, Talisay Liberation Park and Larawan Beach aim to cater to the diverse interests of both locals and tourists, making it a multifaceted destination. It offers a blend of historical significance, recreational activities, and opportunities for relaxation and entertainment. The park is continuously improving with the goal of creating a lively and captivating destination that will endure for many years to come.