February 27, 2021 – After almost a year of community lockdown due to COVID-19, my friends and I decided to spend our weekend in one of the most historical mountains in Cebu, the Mt. Manunggal in Balamban.
Historic in the sense that this is the place where the 7th President of the Philippines, Ramon Magsaysay died due to a plane crash, along with other 24 passengers and 1 survivor on March 17, 1957. Mt. Manunggal is also known as Cebu's third highest mountain at 3,559 feet above sea level. To these days, the place is not just another historical site, rather, it has become a go-to-place not just for hikers, trekkers, and campers but for anyone who is seeking tranquility and calmness away from noisy crowds in the city.
For the nine of us, our common reason why we went there was to refresh our minds from quarantine blues we felt for almost over a year-long lockdown and psstt… Mt. Manunggal did not disappoint. It never failed to amaze us with its beauty, learnings, and story.
Location
Located in Barangay Sunog in Cebu's southwestern town of Balamban, a campsite dubbed as "Baguio de Cebu" eco-adventure park will eventually be your first stop.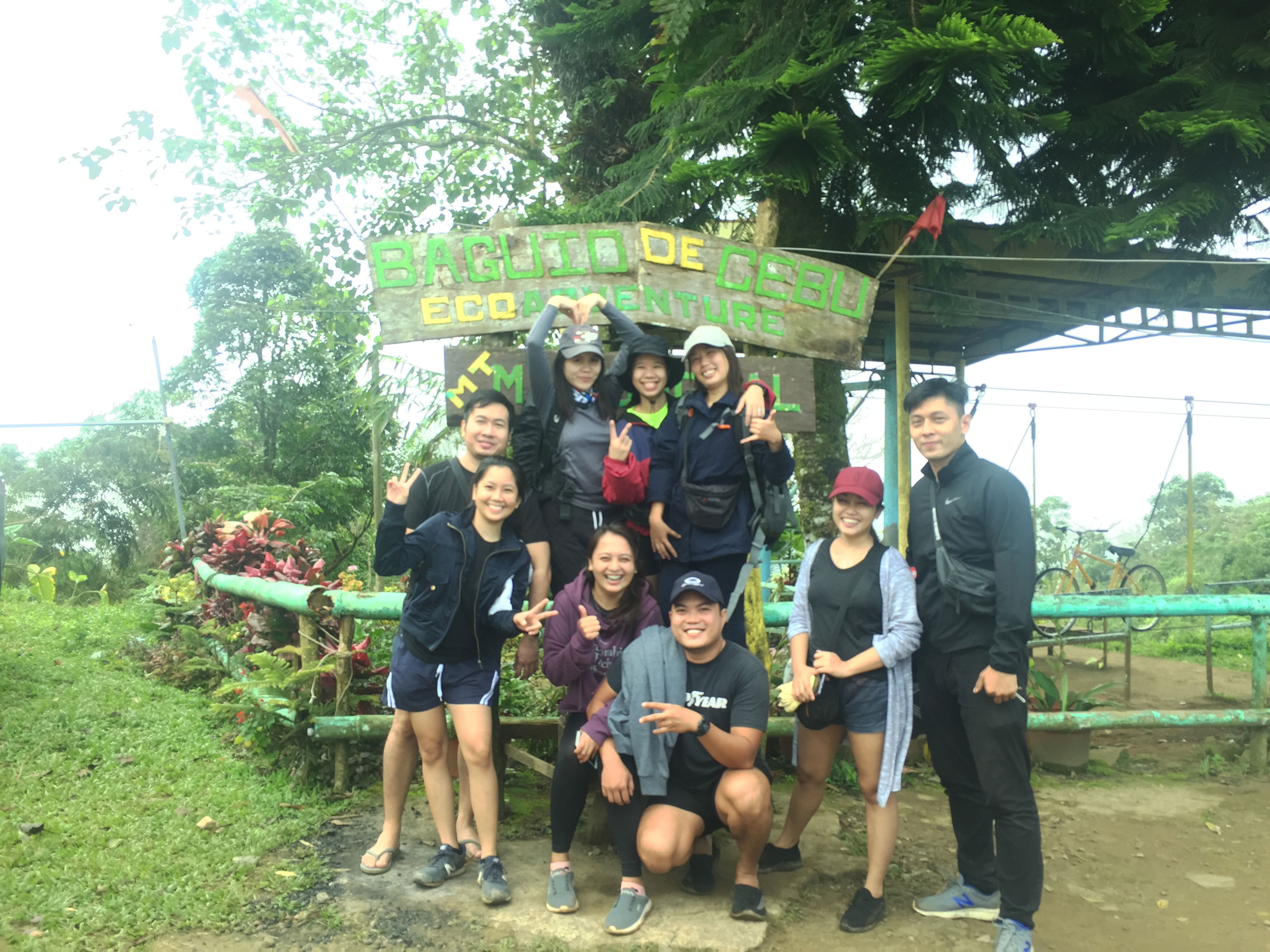 It will take you approximately an hour to two hours to get to the campsite from Cebu City (depending on your mode of transport and on traffic). Few of the facilities that Baguio de Cebu offers are horseback riding, sky biking, camping and trekking.
Skybike - 150 pesos/head
Horseback riding -150 pesos/head
View deck entrance - 50 pesos/head
camp area = 50 pesos/head
tent = 300 pesos rental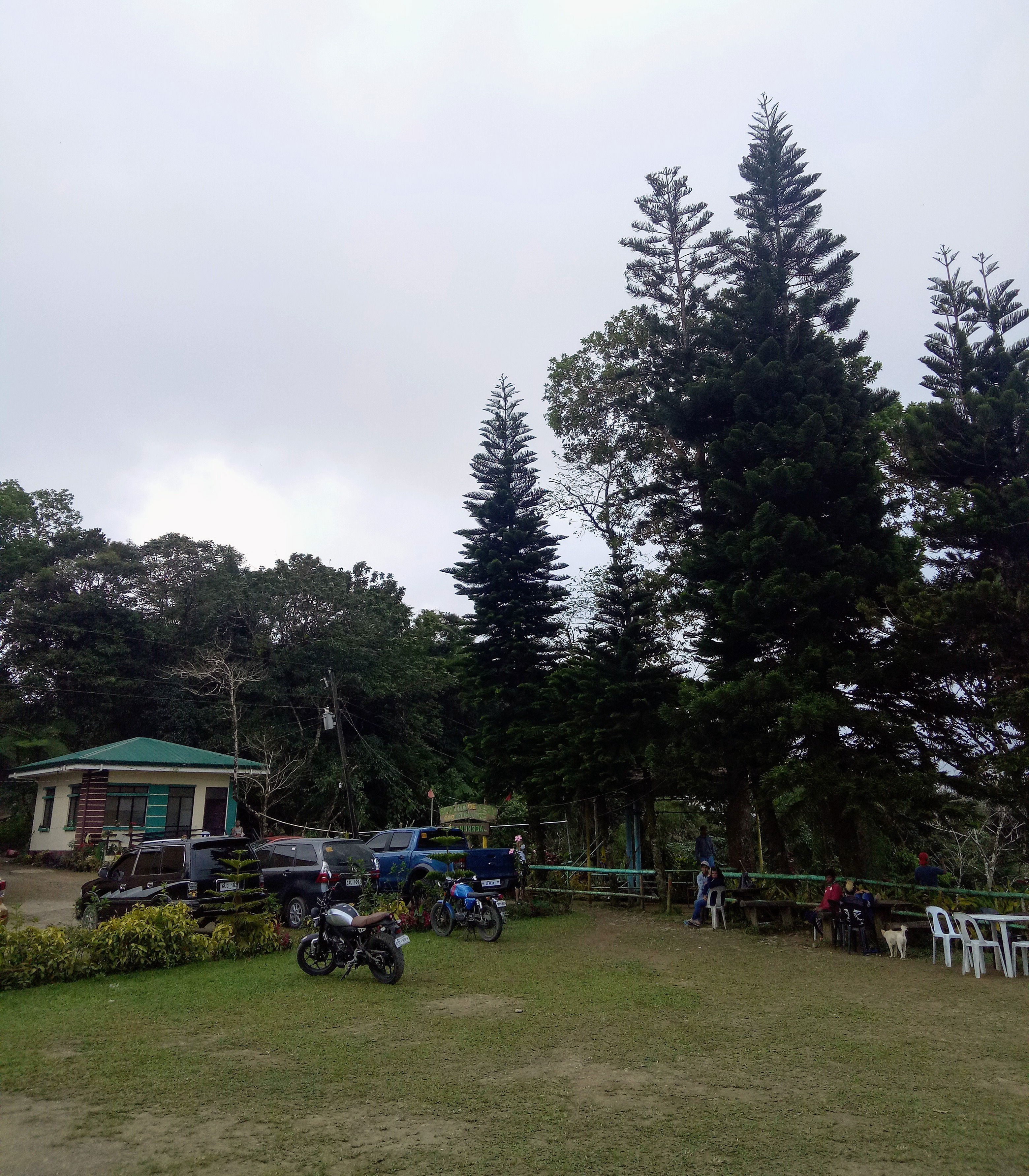 How to get there
We went there via private car which I highly recommend given that we need to social distance to beat COVID. It goes both ways, FUN without compromising safety!😊 We allot 2000 pesos for our gasoline budget and divide it among ourselves. It's already a back and forth trip with Talisay City as our starting point and it's totally worth it!
But if you guys decided to commute, you can take a van for hire from Ayala Center Cebu Terminal (not just sure of the current fare nowadays) and tell the driver to drop you at "eskina Mt. Manunggal." Once you reach there, you can then ride a motorcycle to the campsite entrance of Baguio de Cebu.
DAY 2 (Saturday) - Baguio de Cebu + Manunggal Peak
We arrived at the campsite around 12 noon and paid our entrance fees of 100 pesos per head. We also brought our own food for lunch, dinner and breakfast for that next day. But if you guys weren't able to prepare your own food, they also have their own canteen where you can buy drinks, foods and some essentials for camping. The canteen is open at around 7AM and will be closed at 6PM. You do also have the option to request them to prepare meals of your choice. Just inform them ahead of time.
After we took our lunch, we decided to set up our tents near the view deck. We also brought our own tents but if you don't have one, they have tents for rent that cost 300 pesos. The view deck is just an A+ for me as you will be able to see the beautiful and panoramic view of sunrise and amazing sunset.

Comfort rooms are also not an issue as they have plenty of them. Do not forget to bring a jacket as the place is quite cold and fog is everywhere.
As we settled down, we we're thinking of the first activity that we should do for that day. We initially thought of swimming to a certain falls but the weather did not permit us. It went cloudy and even rained a bit but luckily the rain stopped not that quite long and we decided to first tackle the Mt. Manunggal Peak. It's a 30-minutes hike from the campsite. Each guide cost 400 pesos for a group of 4-5 people per scenic attraction.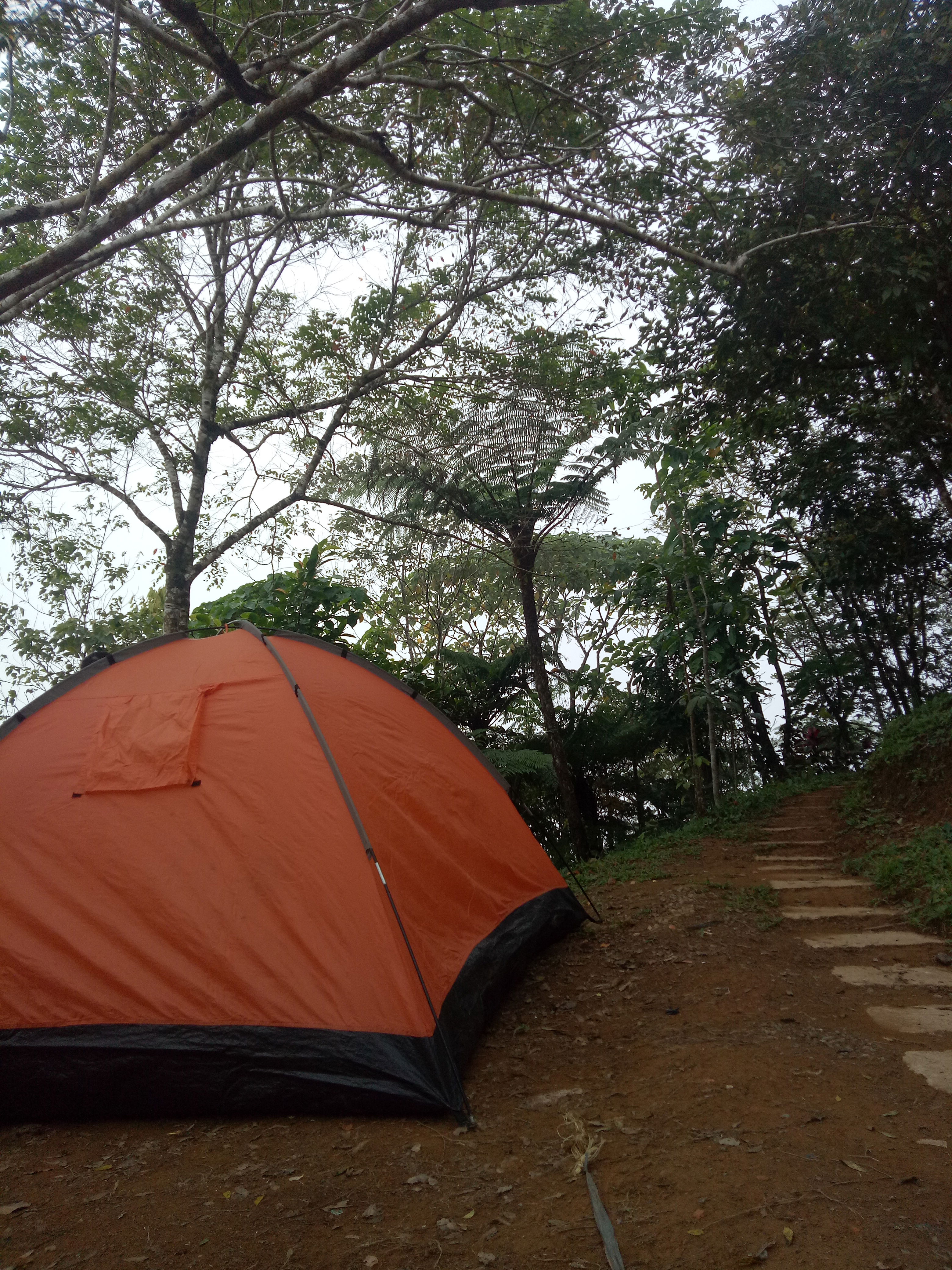 On our way to the Manunggal Peak, we passed by some special monuments and airplane debris that tell us stories and findings about the unfortunate 1957 plane crash.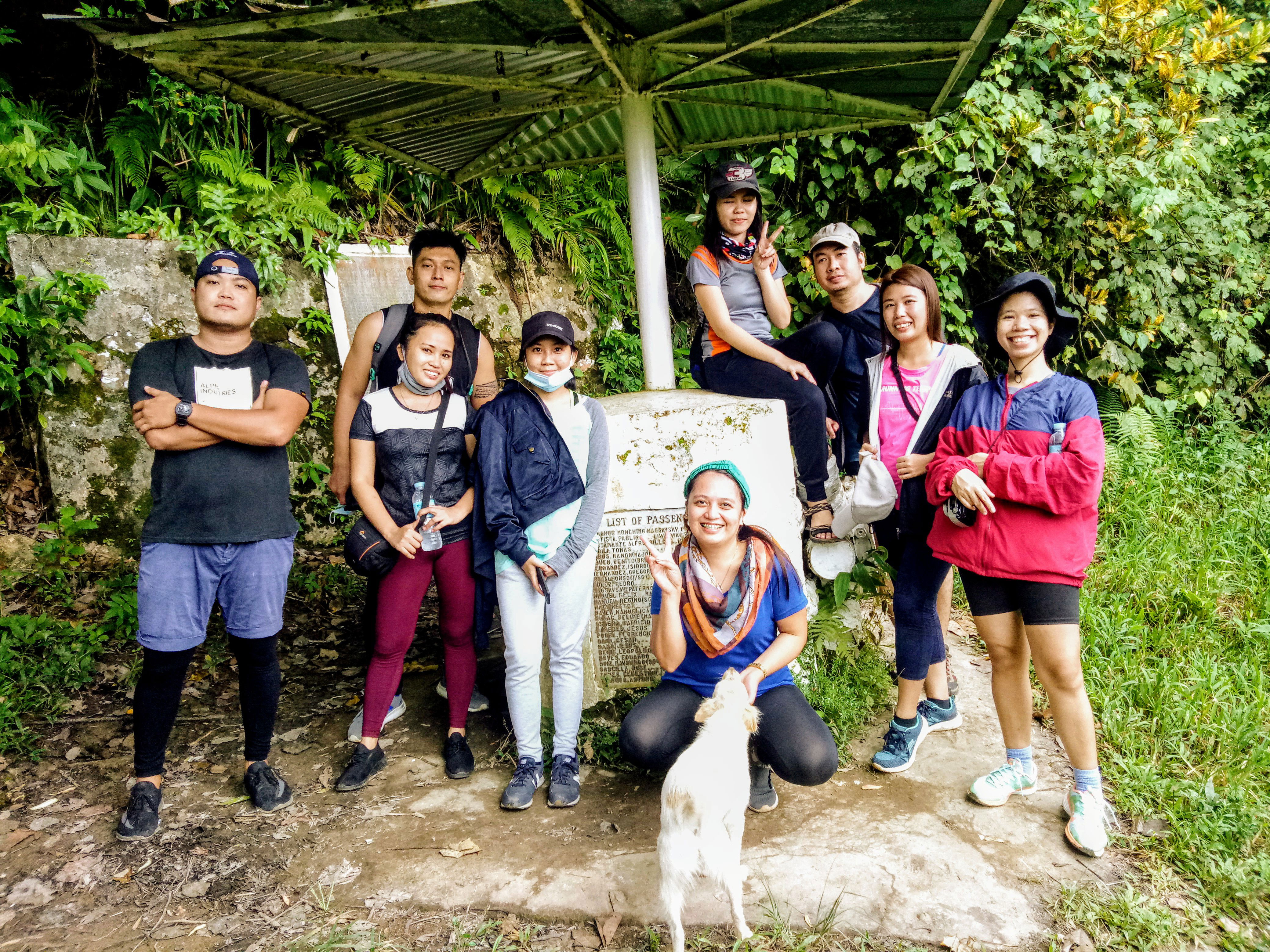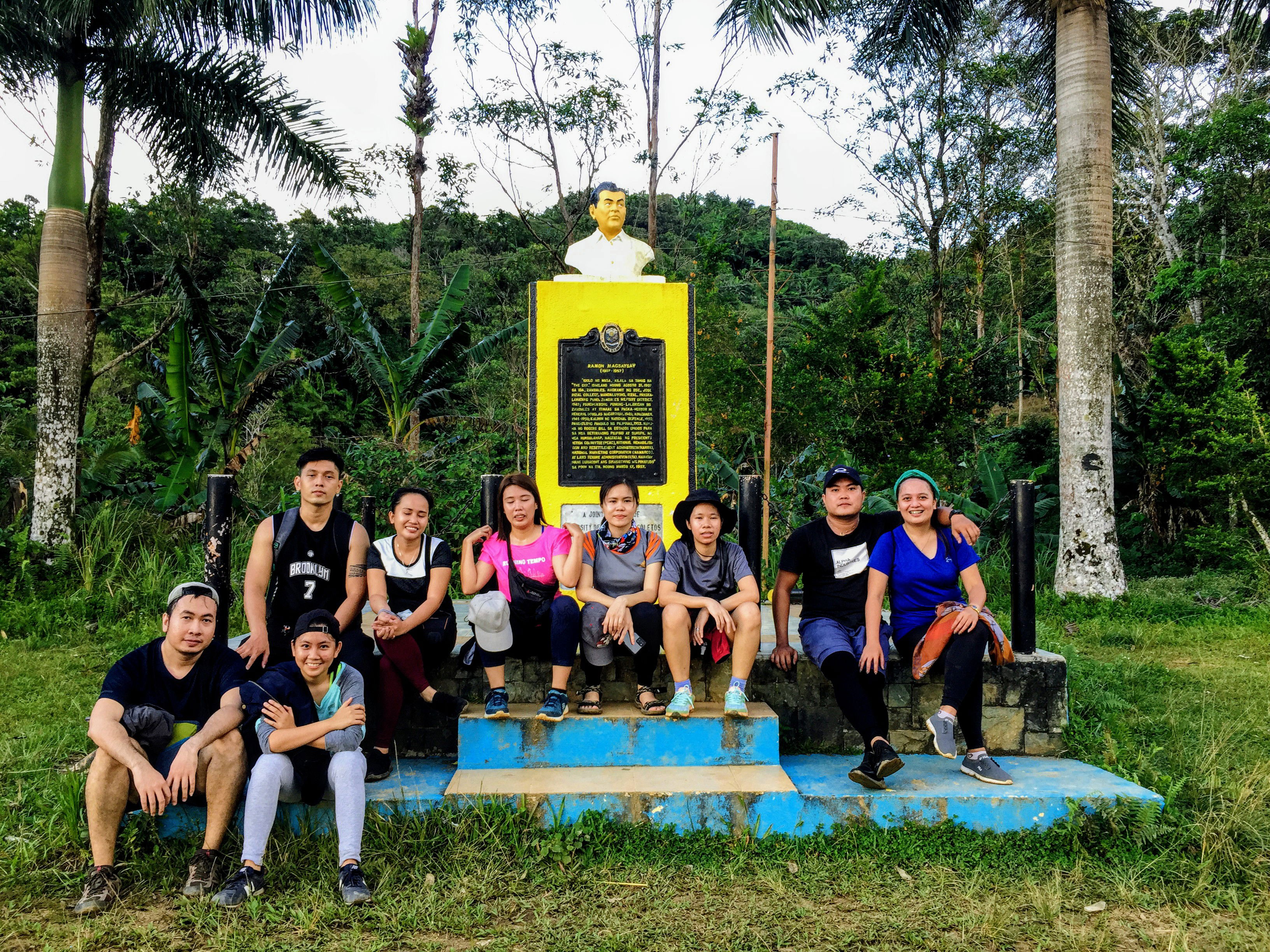 Although the trail to Manunggal Peak is beginner-friendly, one should still be careful as the land is wet, maybe due to the cold temperature of the place plus it rained earlier that day. The stones are extra sharp and edgy which makes this trail extra challenging.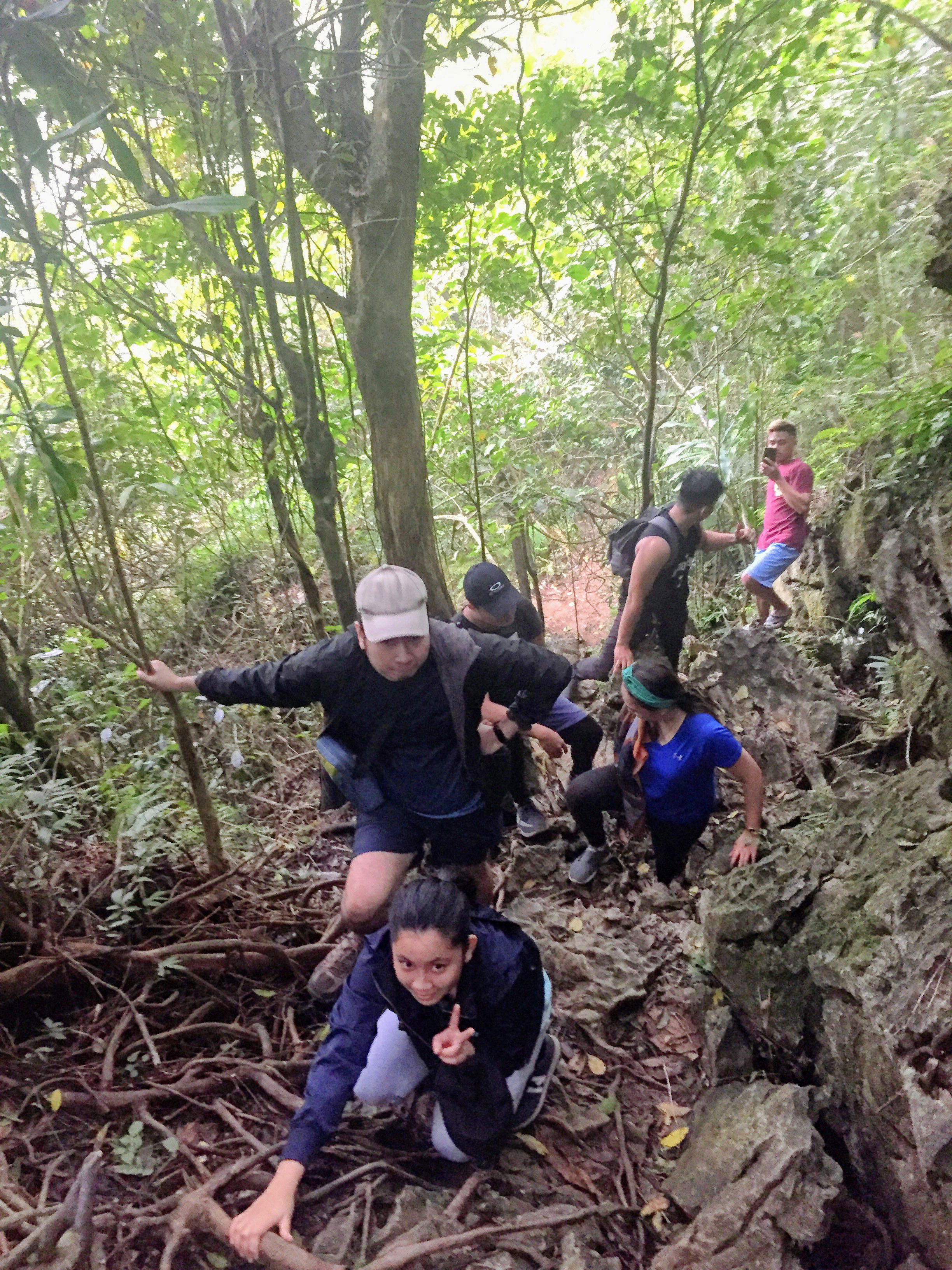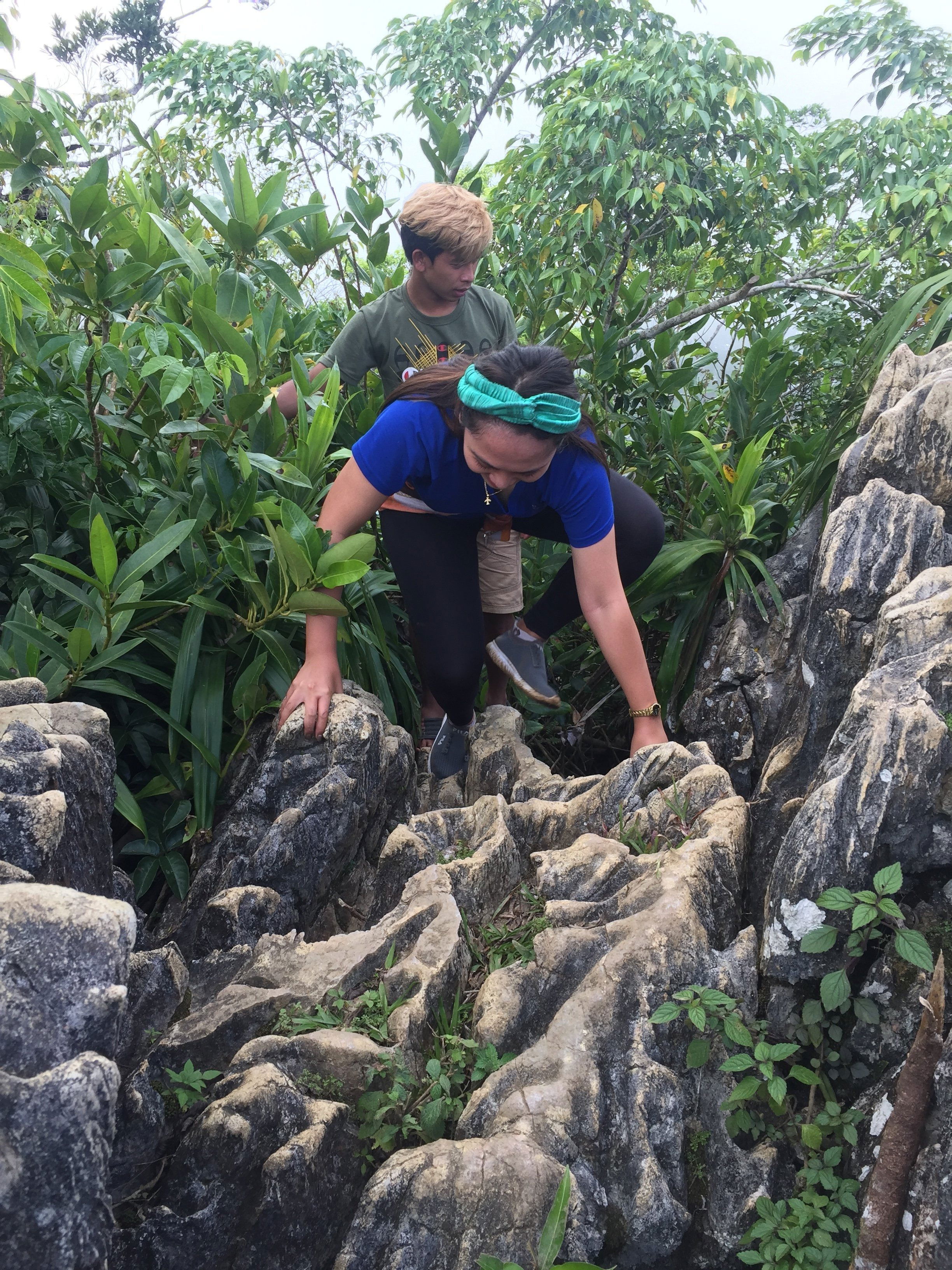 And finally, we reached the peak around 3PM and we're literally amazed at the scenic views right in front of our eyes. :)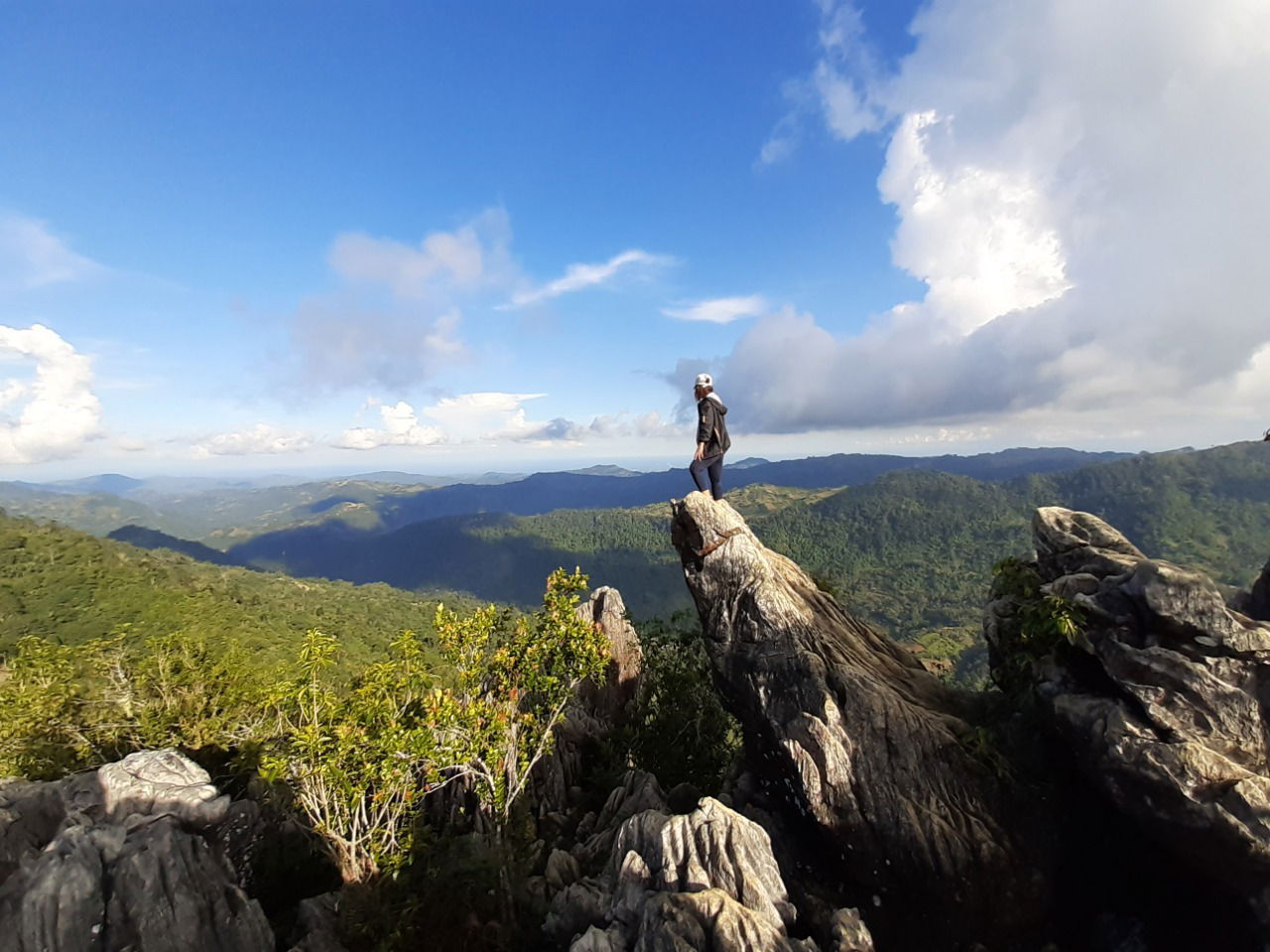 Mt. Manunggal is indeed a place full of stories to tell, not to mention the beauty, calmness, and sense of adventure it brings to anyone who visits the place. We stayed there for a while, took wonderful photos that would be ready to share to our family and friends once we go home.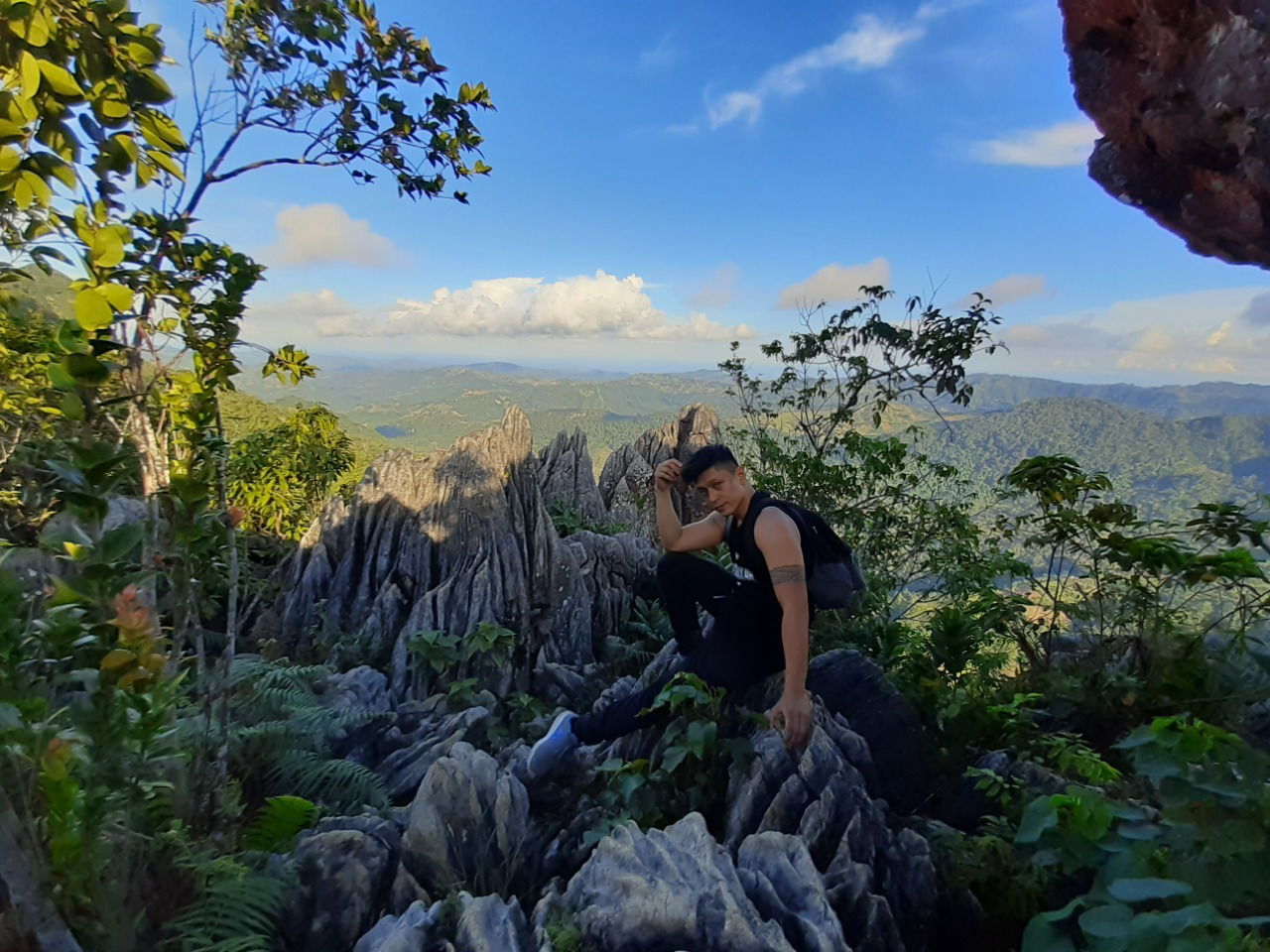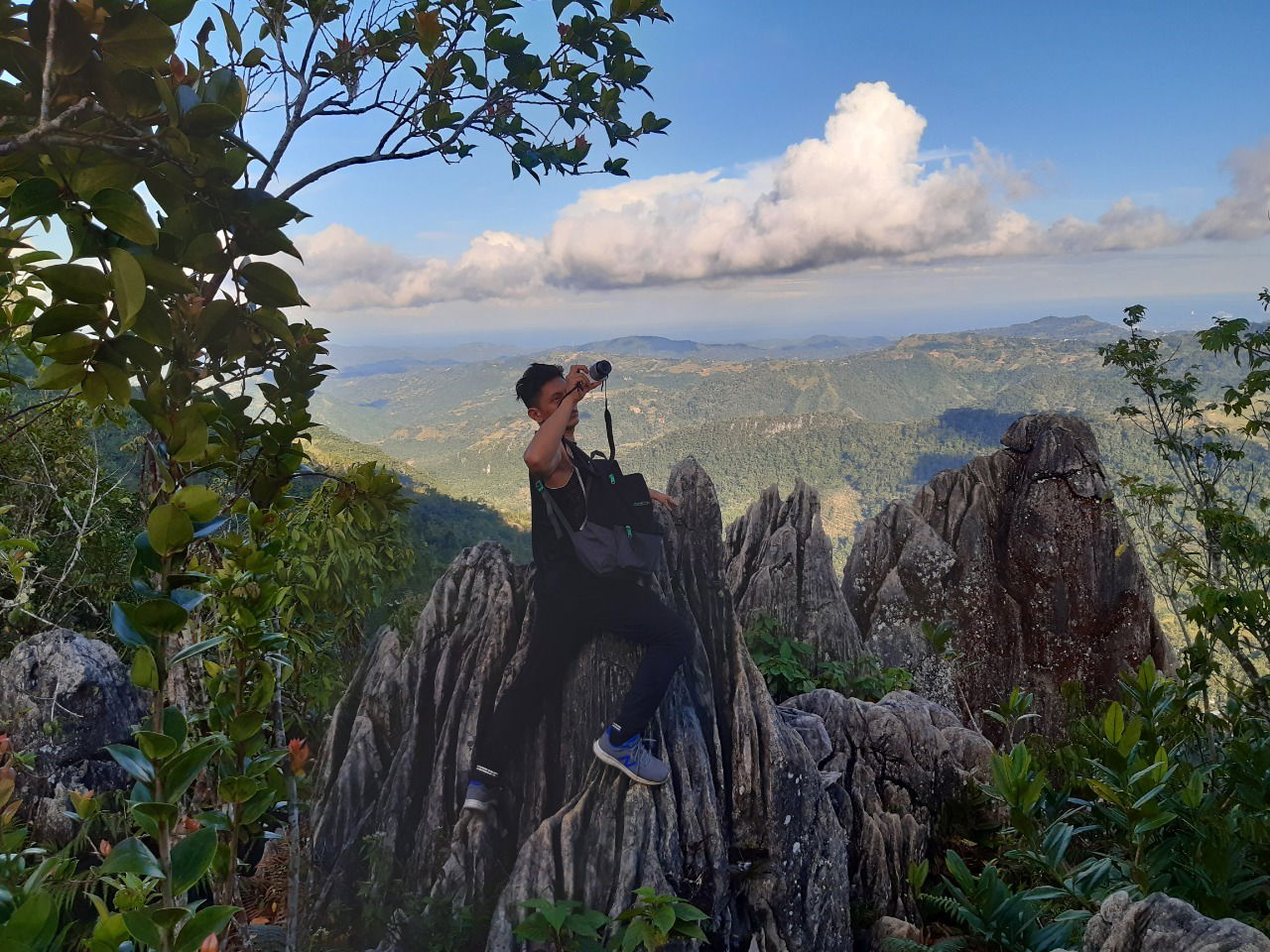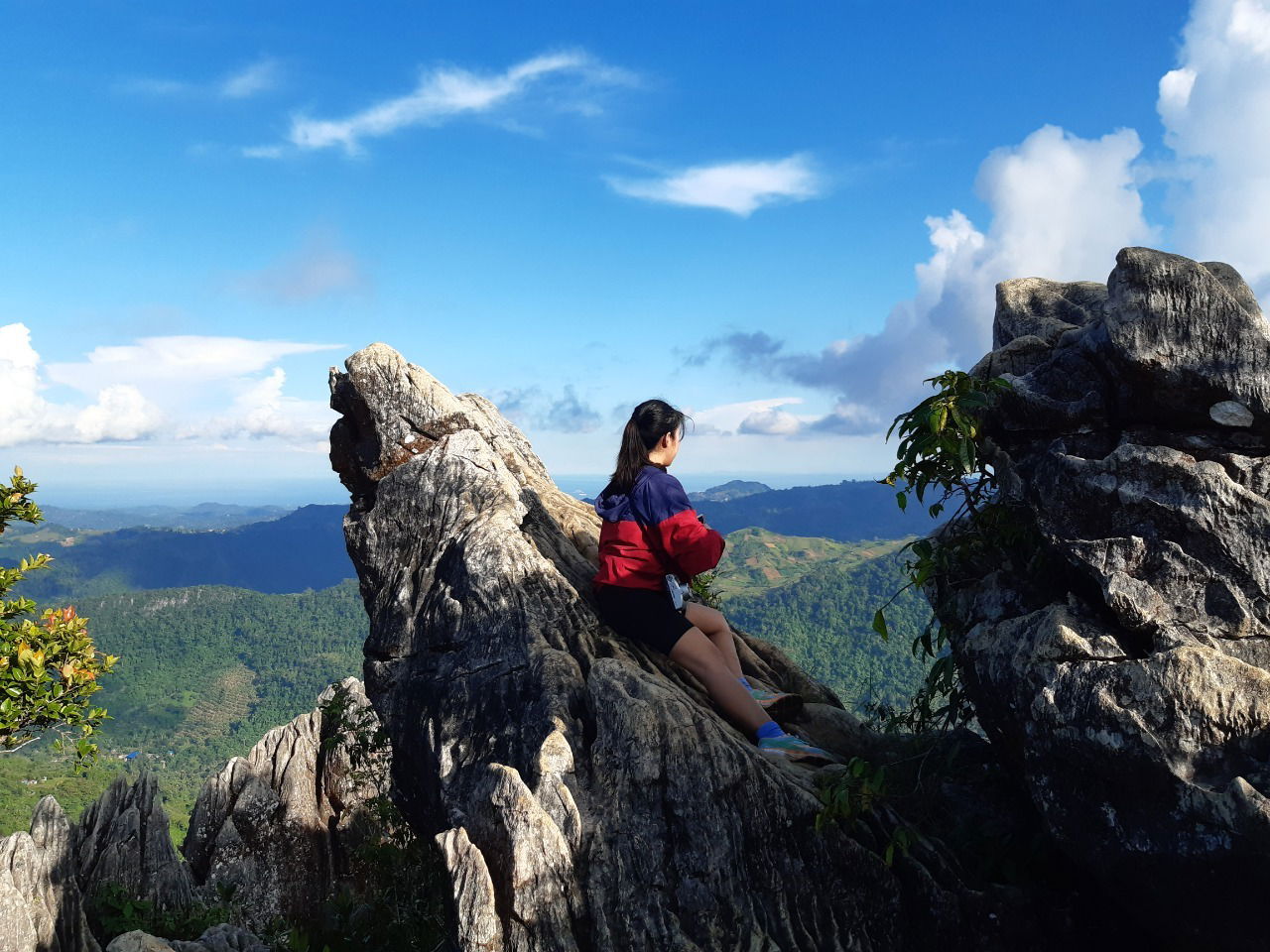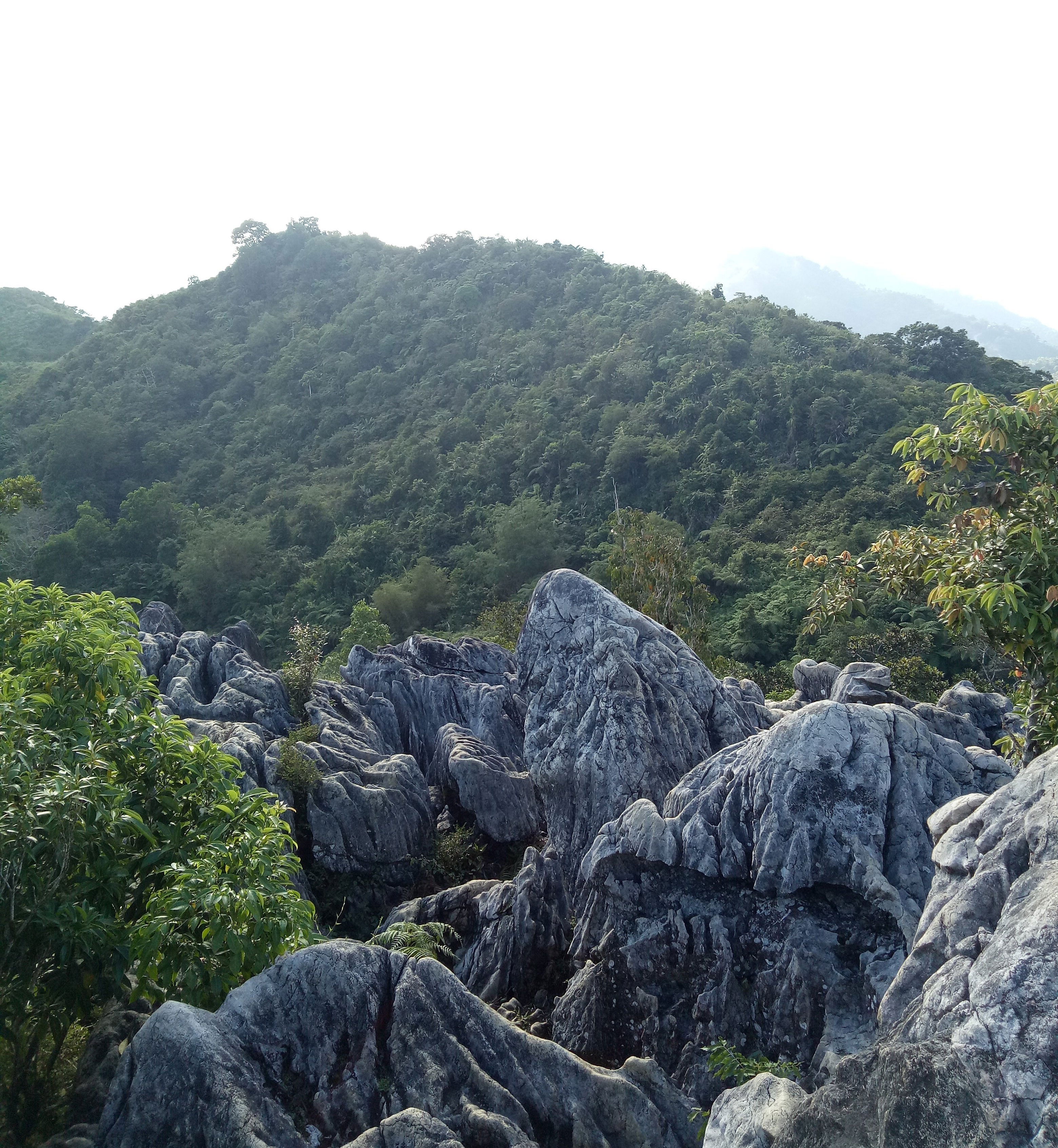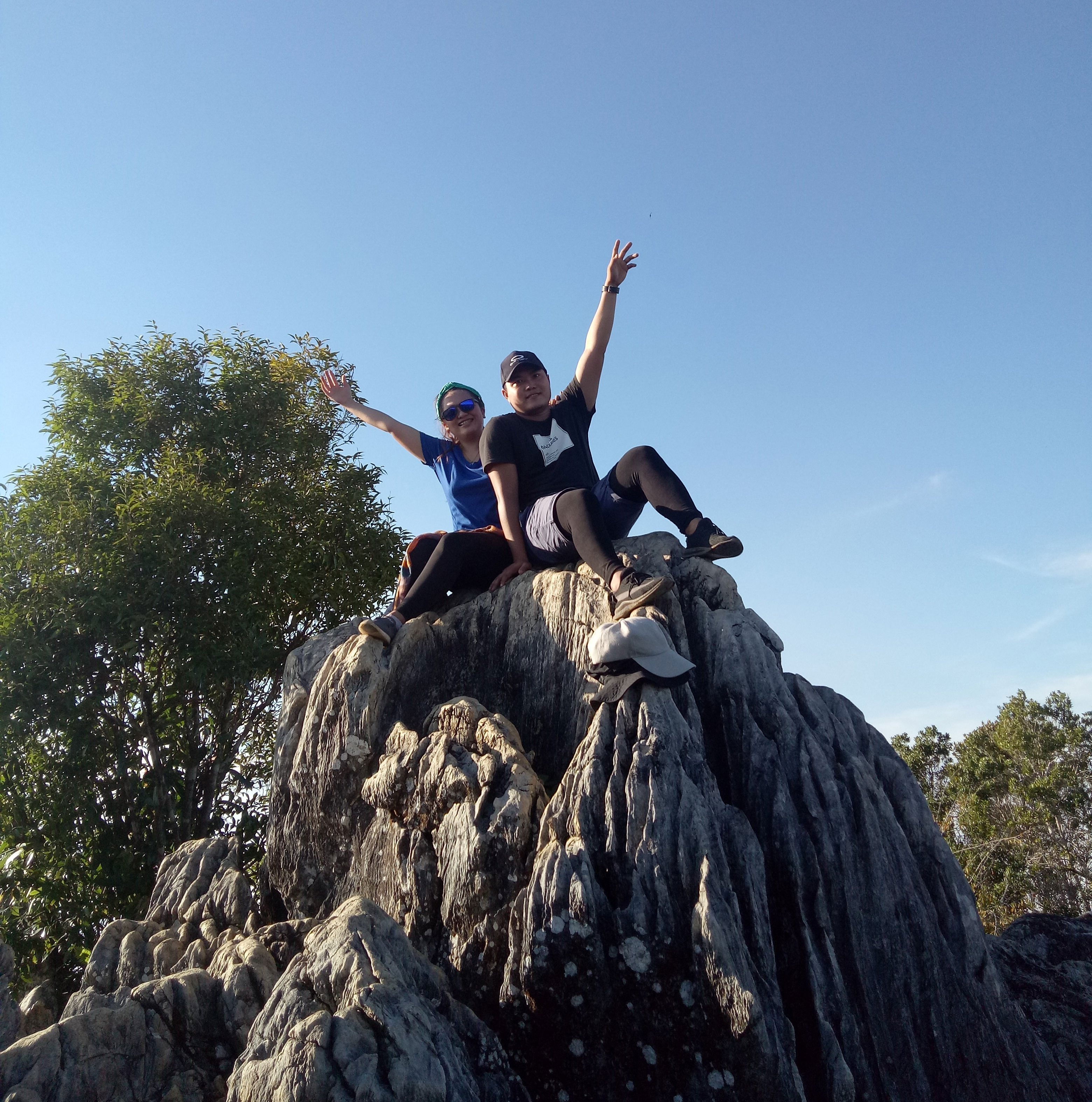 After being mesmerized by Manunggal Peak's beauty, we headed back to the campsite with an adventure-satisfied smile on our faces. We arrived around 5PM and took a rest for a while then prepared our dinner.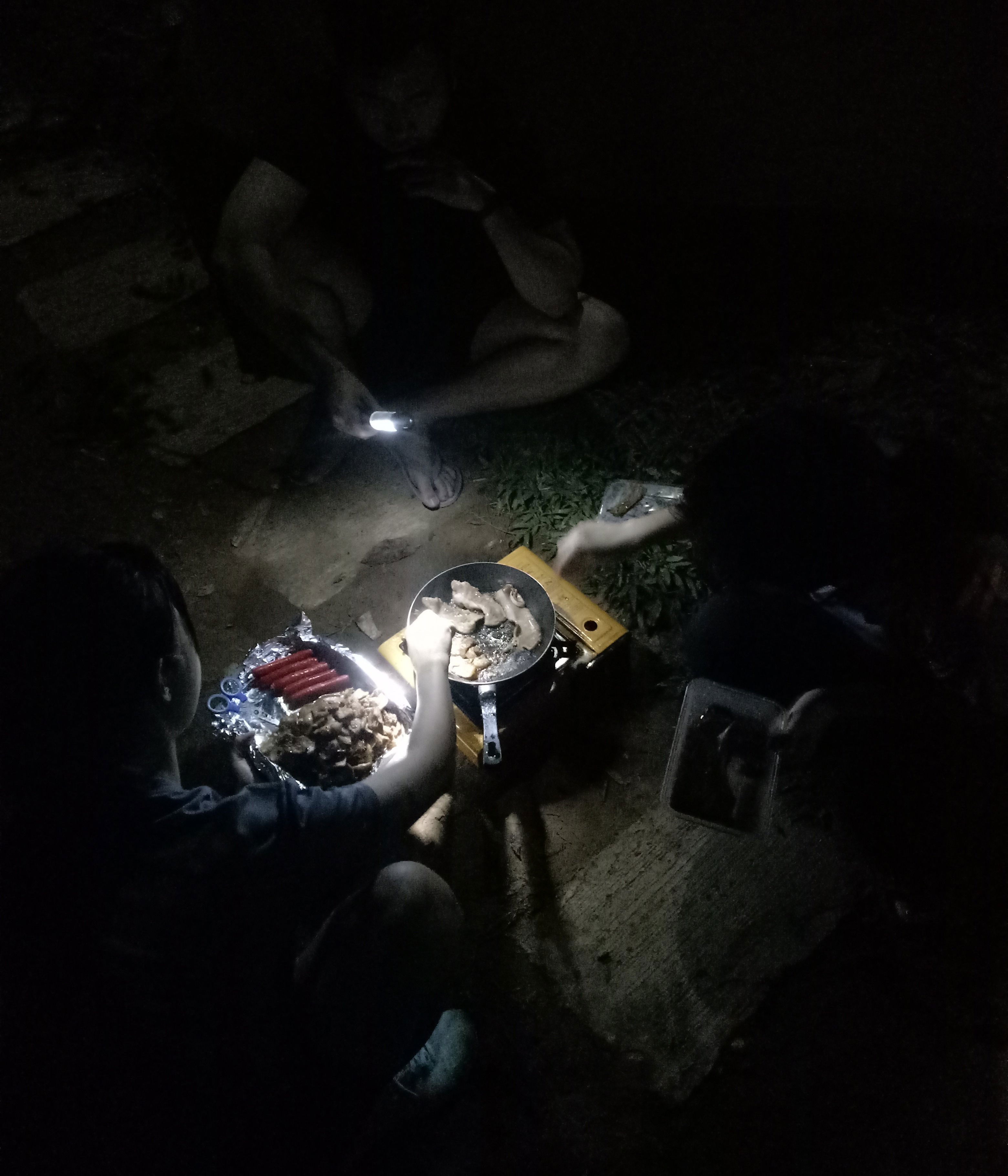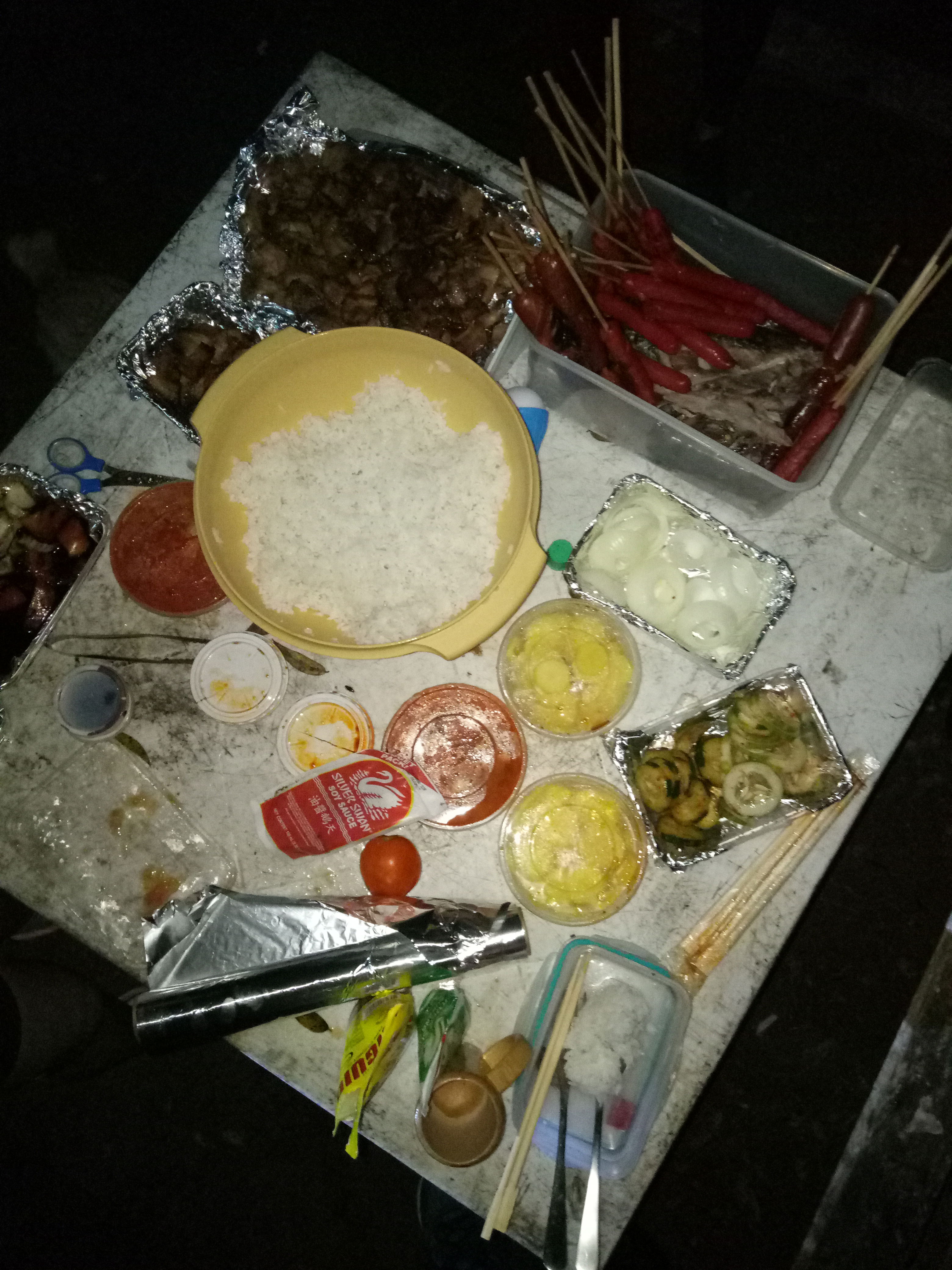 The weather became colder that night plus it rained again that evening. I strongly recommend you to bring a jacket and pajamas to feel extra cozy and comfortable.
Around 10PM, we decided to turn the lights off but to our dismay, we weren't able to sleep well that night as a group of other campers were too loud while having their drinking session until 3AM. We expected to have a relax-with-the-nature vibe night but turned out waking up grumpy and disappointed the next morning.
DAY 2 (Sunday) - Mariano Falls
Almost all of us woke up at 6AM in the morning despite not being able to sleep well last night. We prepared our breakfast while planning out our activity for the day before heading back to the city.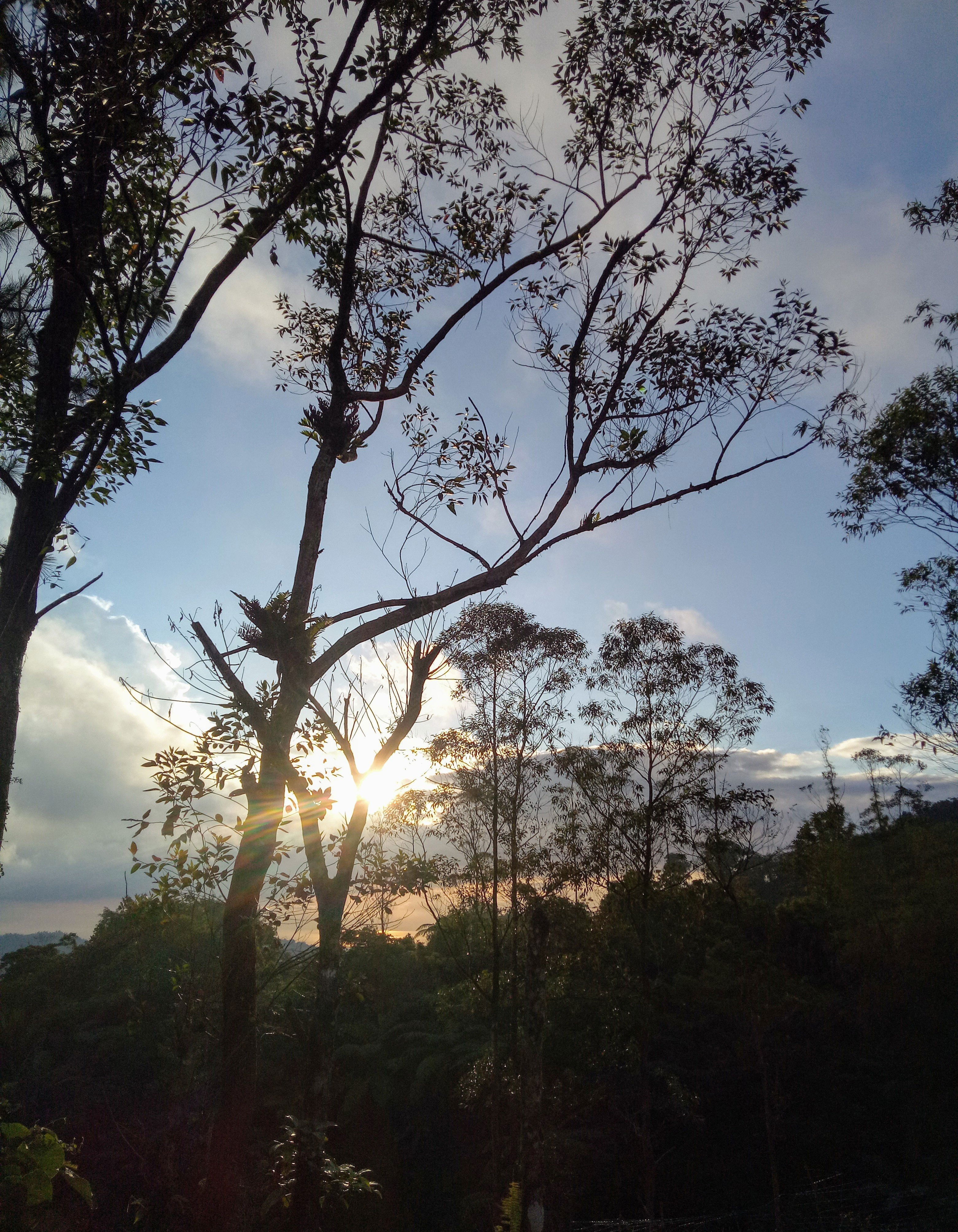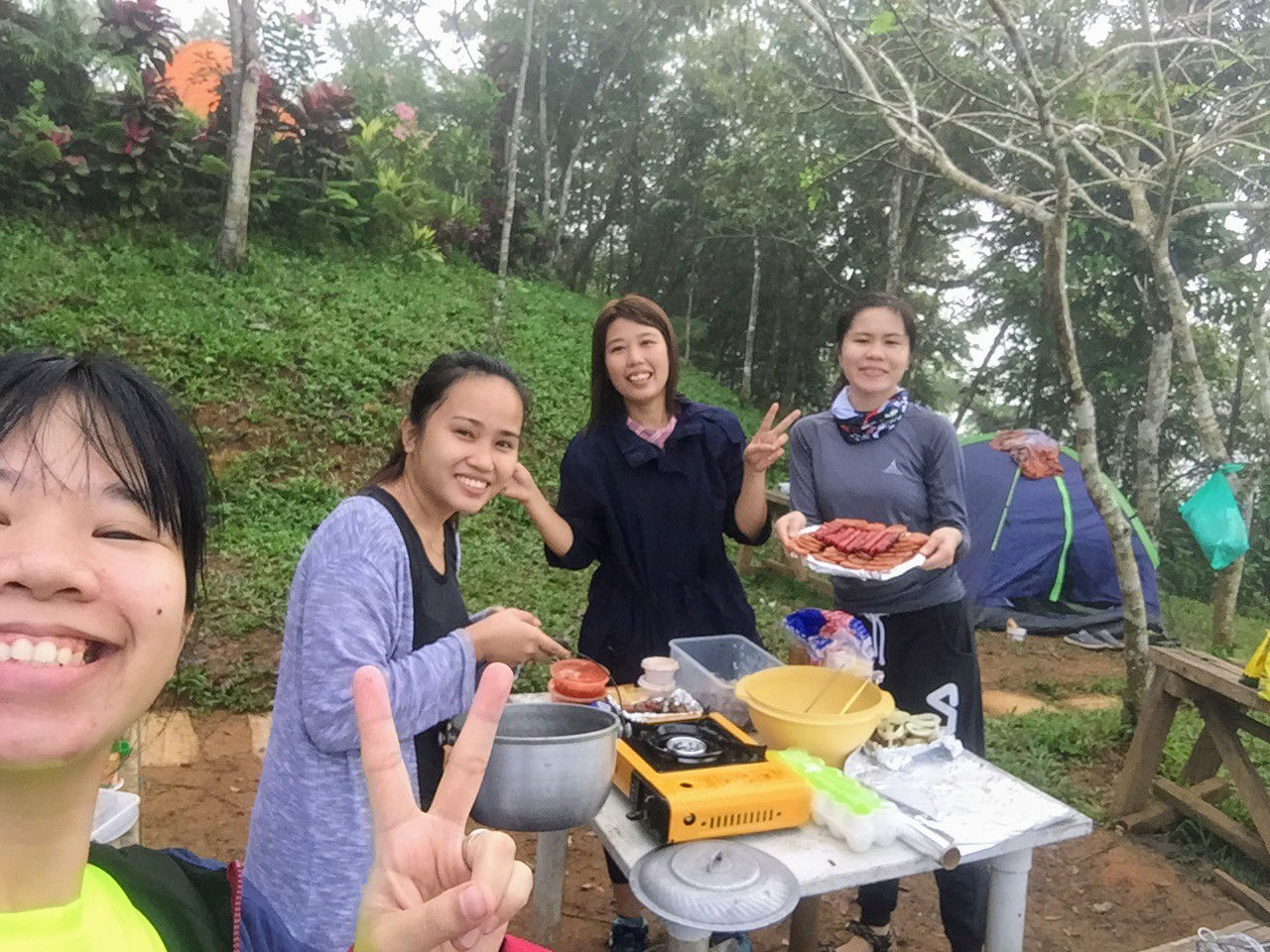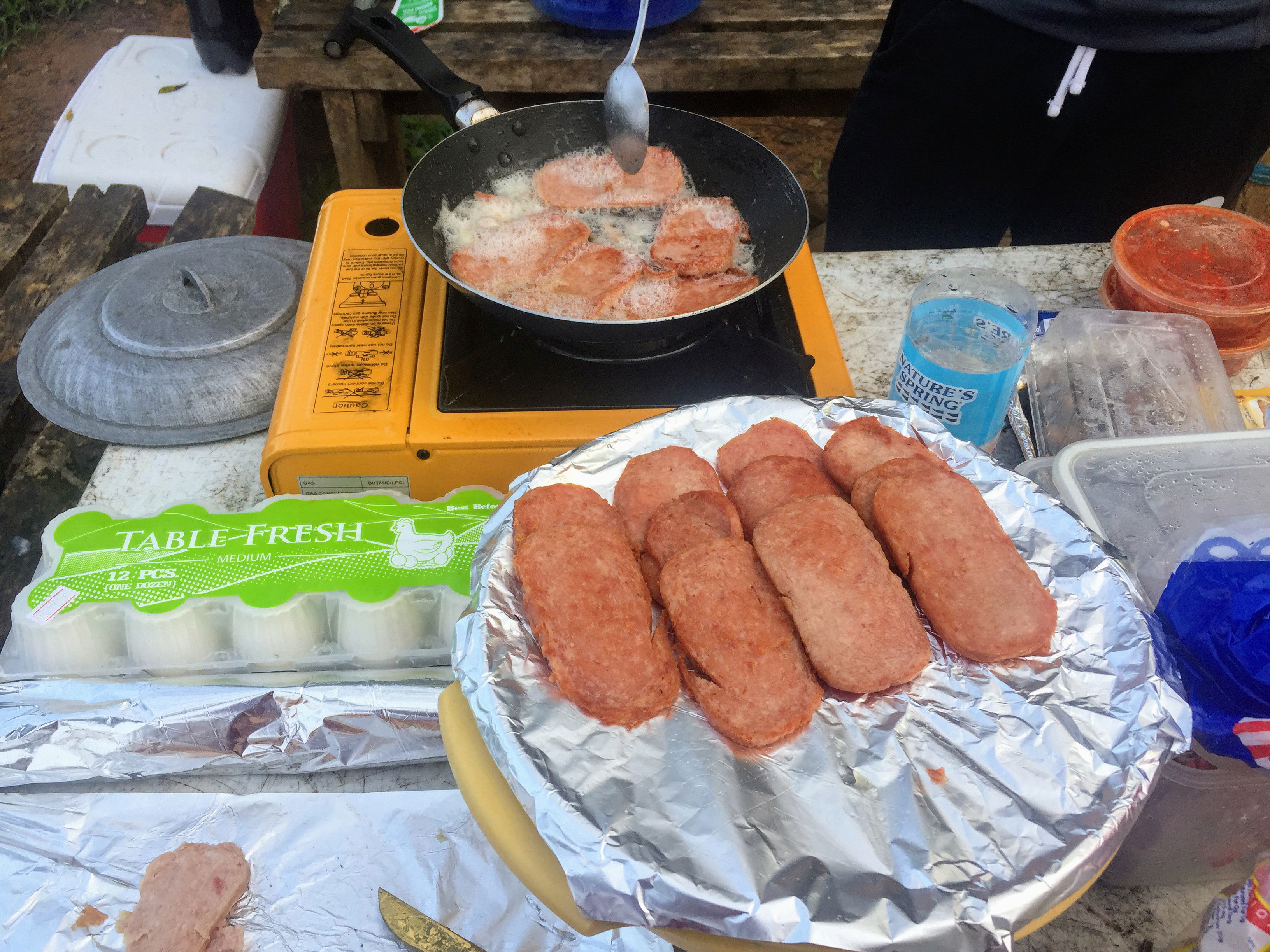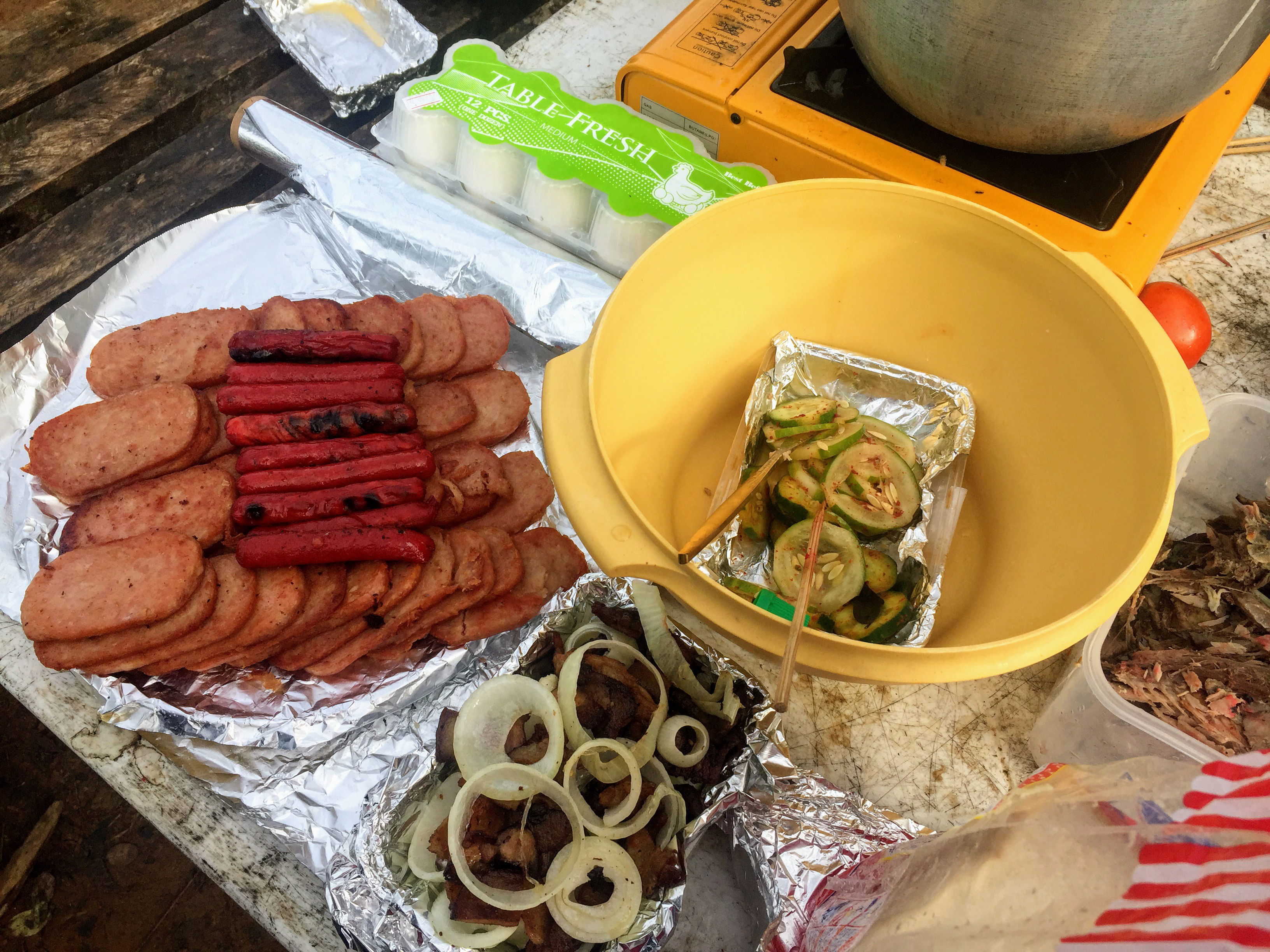 Our guides suggested we go to Mariano Falls. We packed everything that we have since after our swimming, we'll be heading back to Cebu City. It's a 30 minutes drive from the campsite and another almost 2 hours walk going to the falls.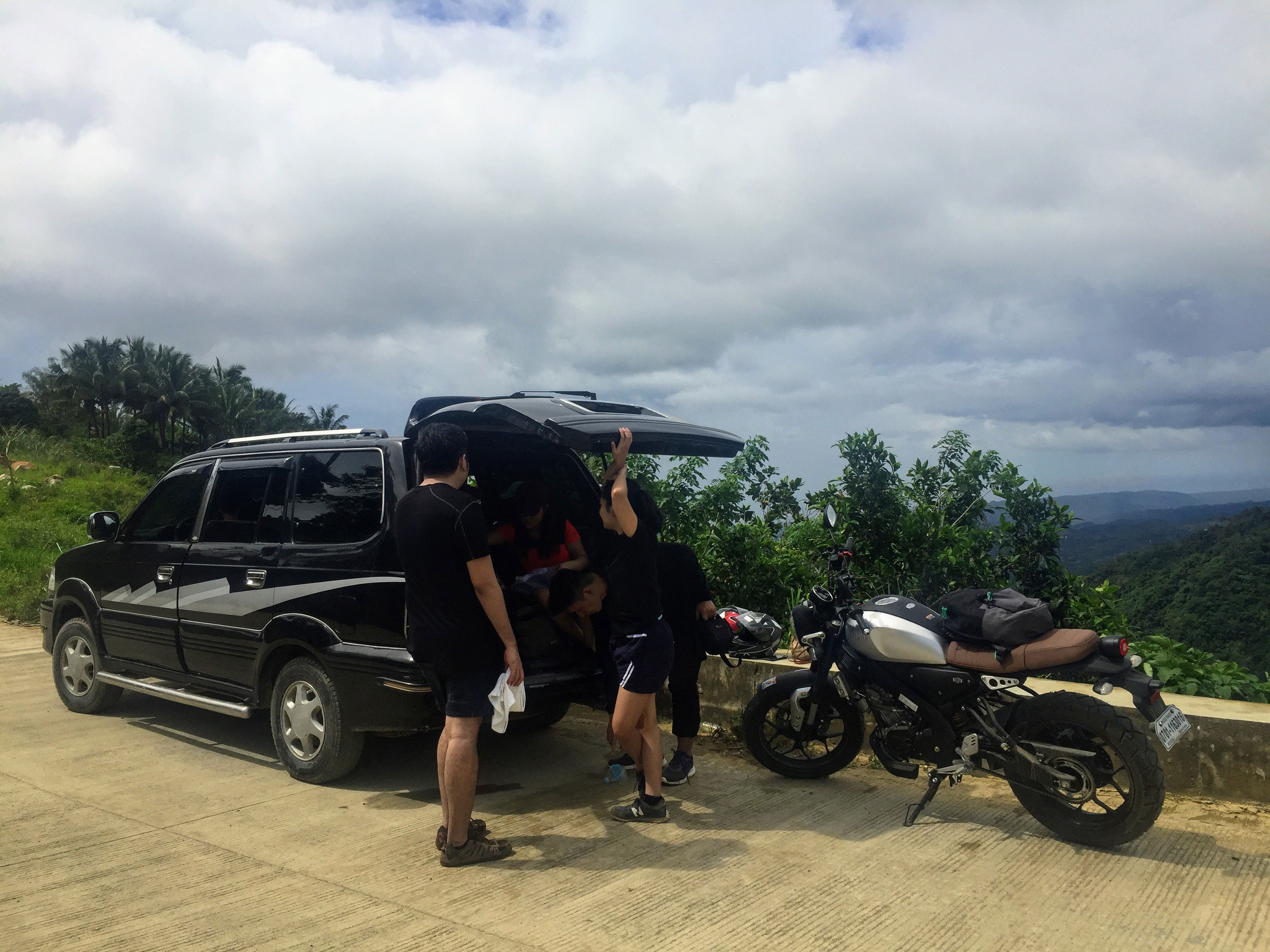 Going there is a bit tricky, though can still be considered as a beginner friendly trail. The soil is kinda muddy and one wrong step might cause a minor soil erosion and could slip you all the way down.
The stones are slippery too and one must be careful on grasping random plants beside you as a support as it might not be strong enough to handle your weight.
We also crossed by couple of rivers on our way. So, get ready with your shoes because for sure, it will go dirty, muddy but still, it's a very happy experience. As they say, "you want adventure? Then, get dirty with it!" Lol!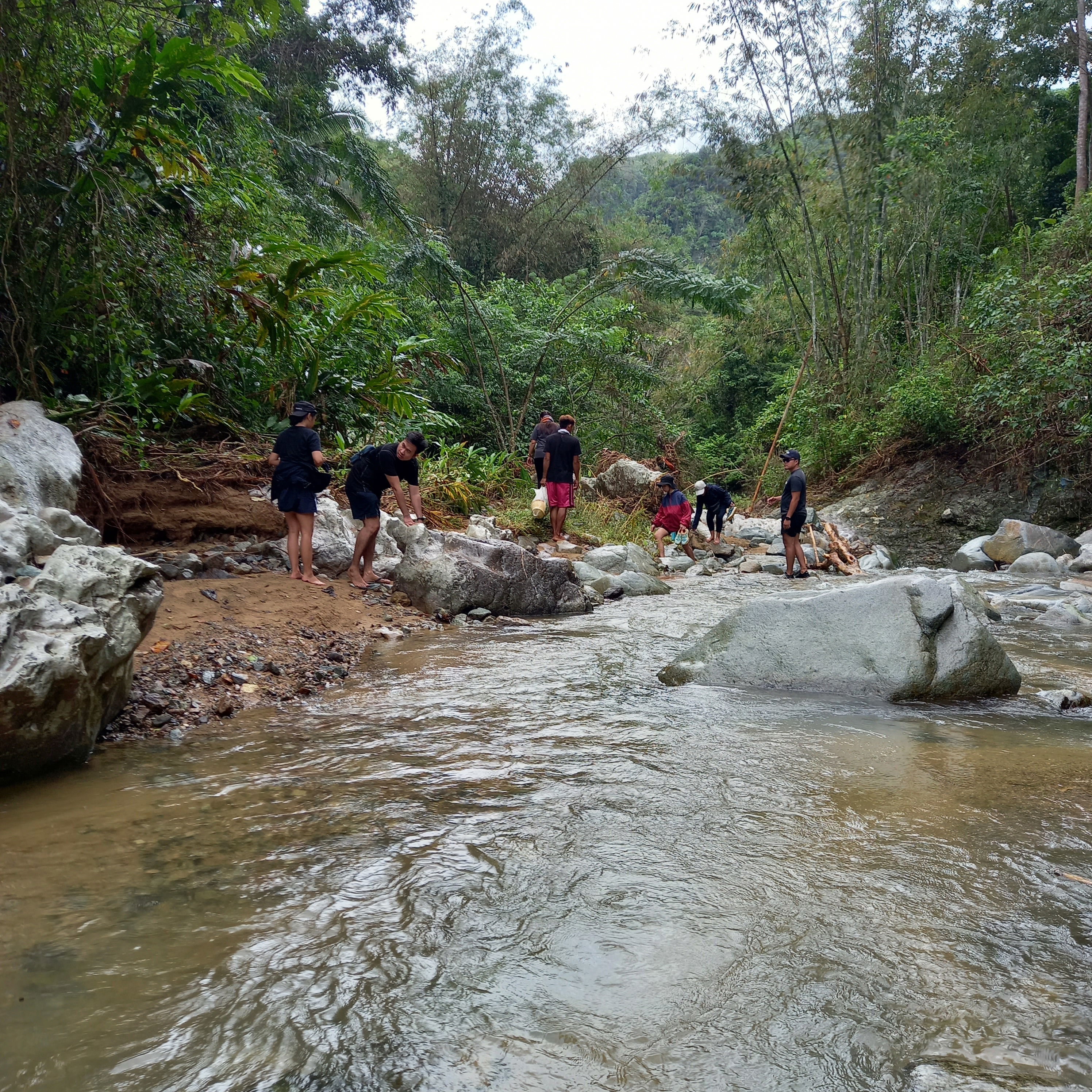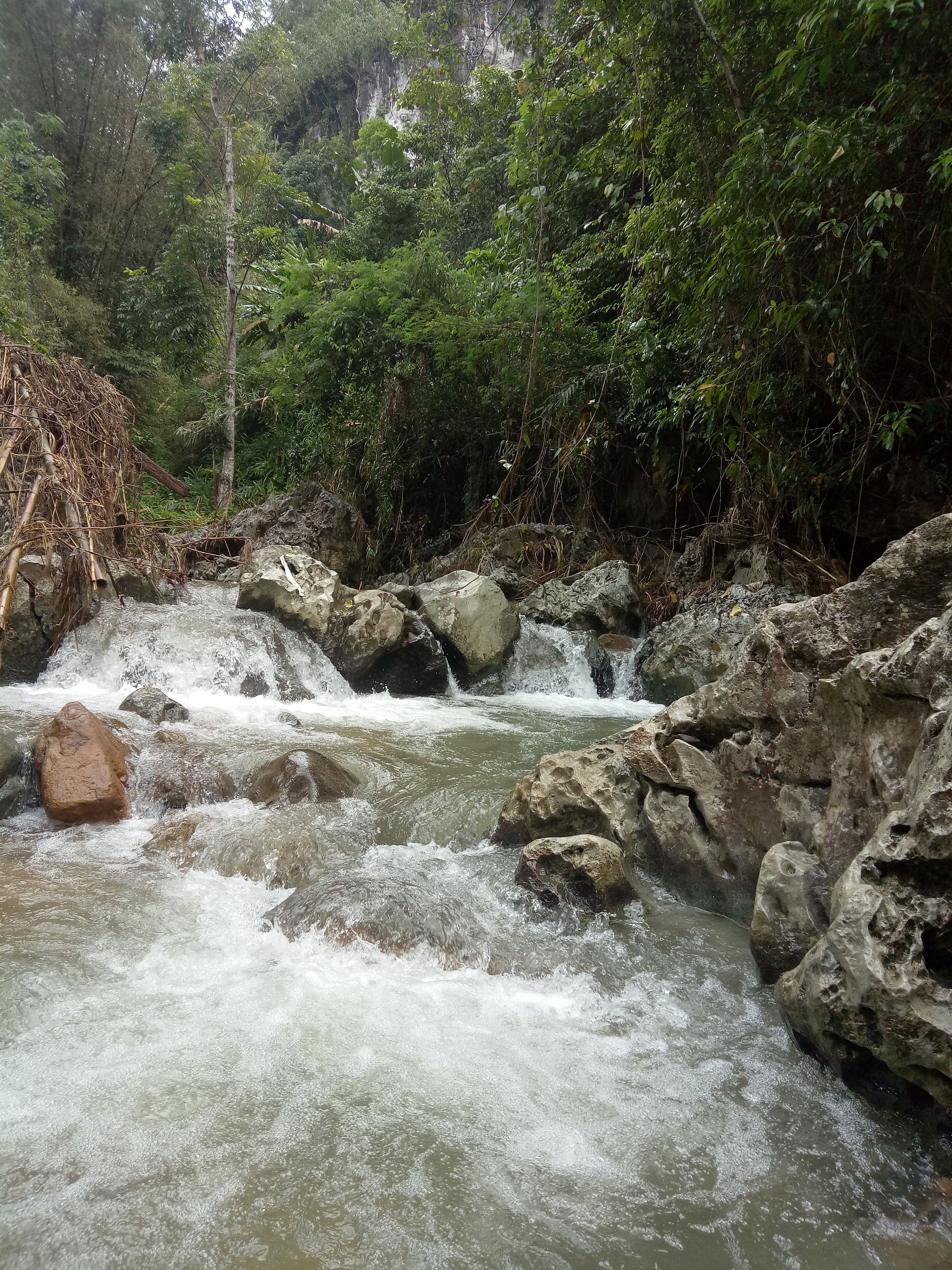 And finally, for two hours of hike, we reached the falls. It's just a small falls but for me, it felt like I had a closer one on one encounter with nature after long year of lockdown.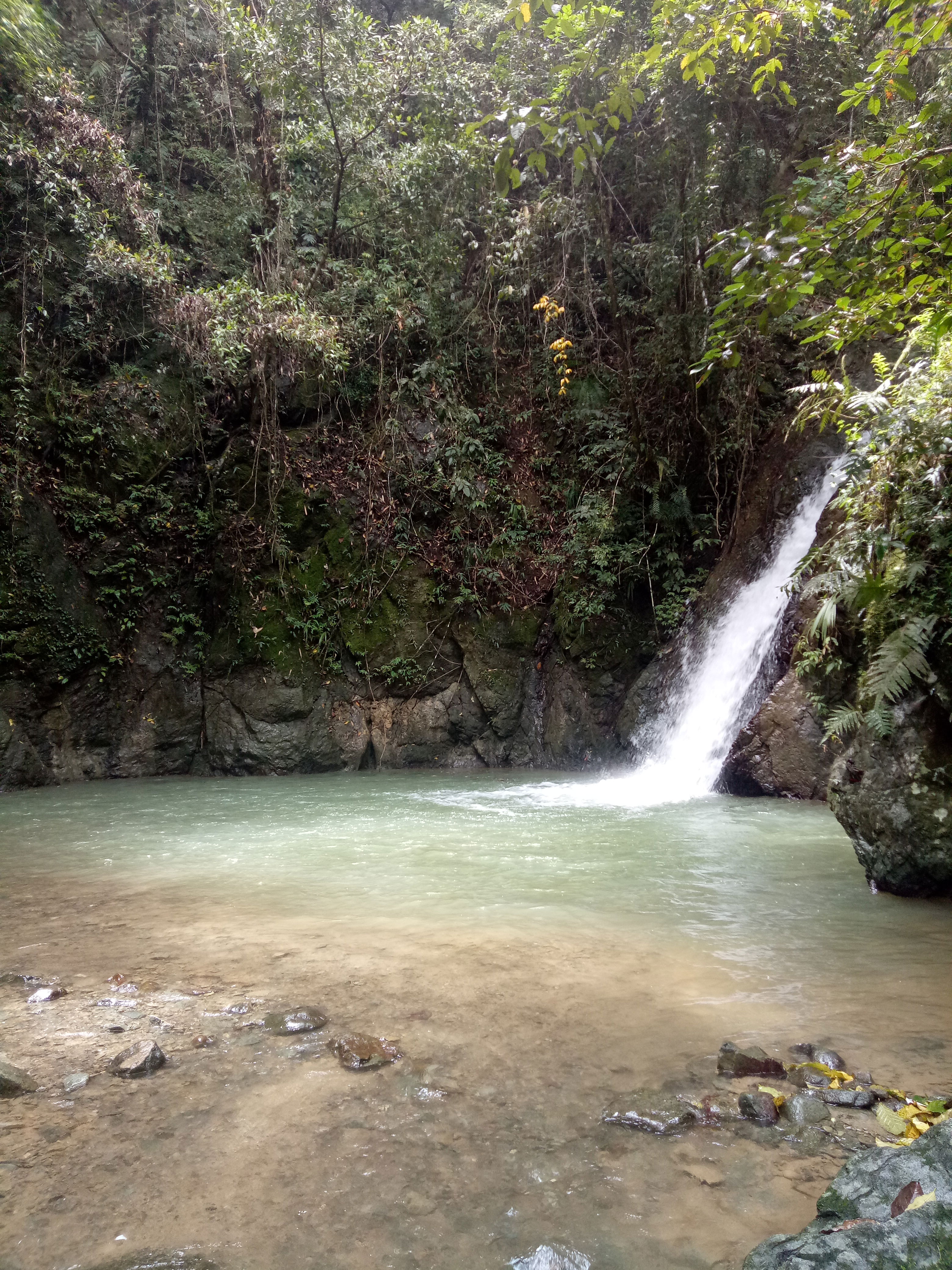 Just simply hearing the flowing of the waterfalls with birds chirping above us while the wind humming, is what makes it extraordinary not to mention that it seems like we own the place.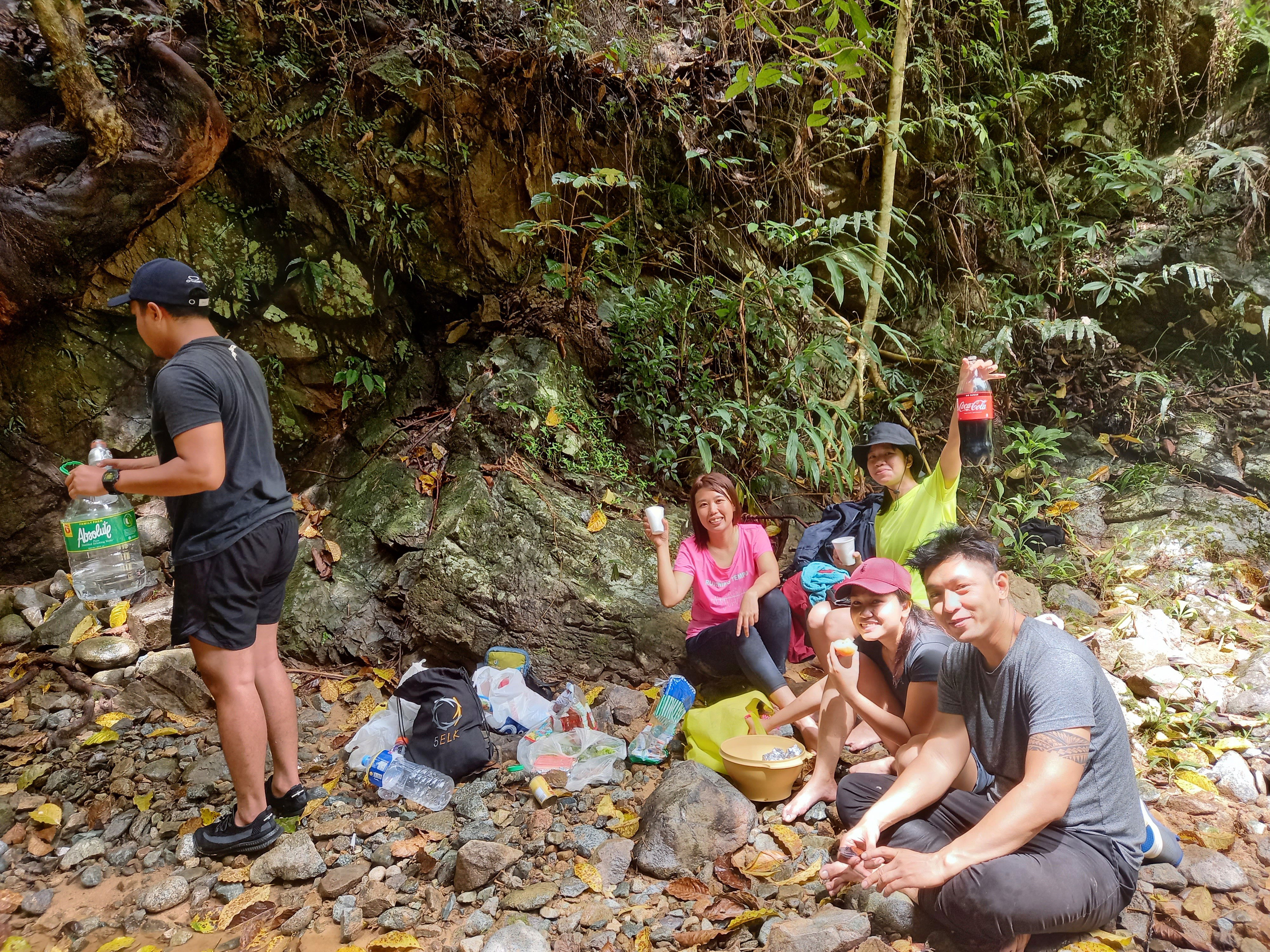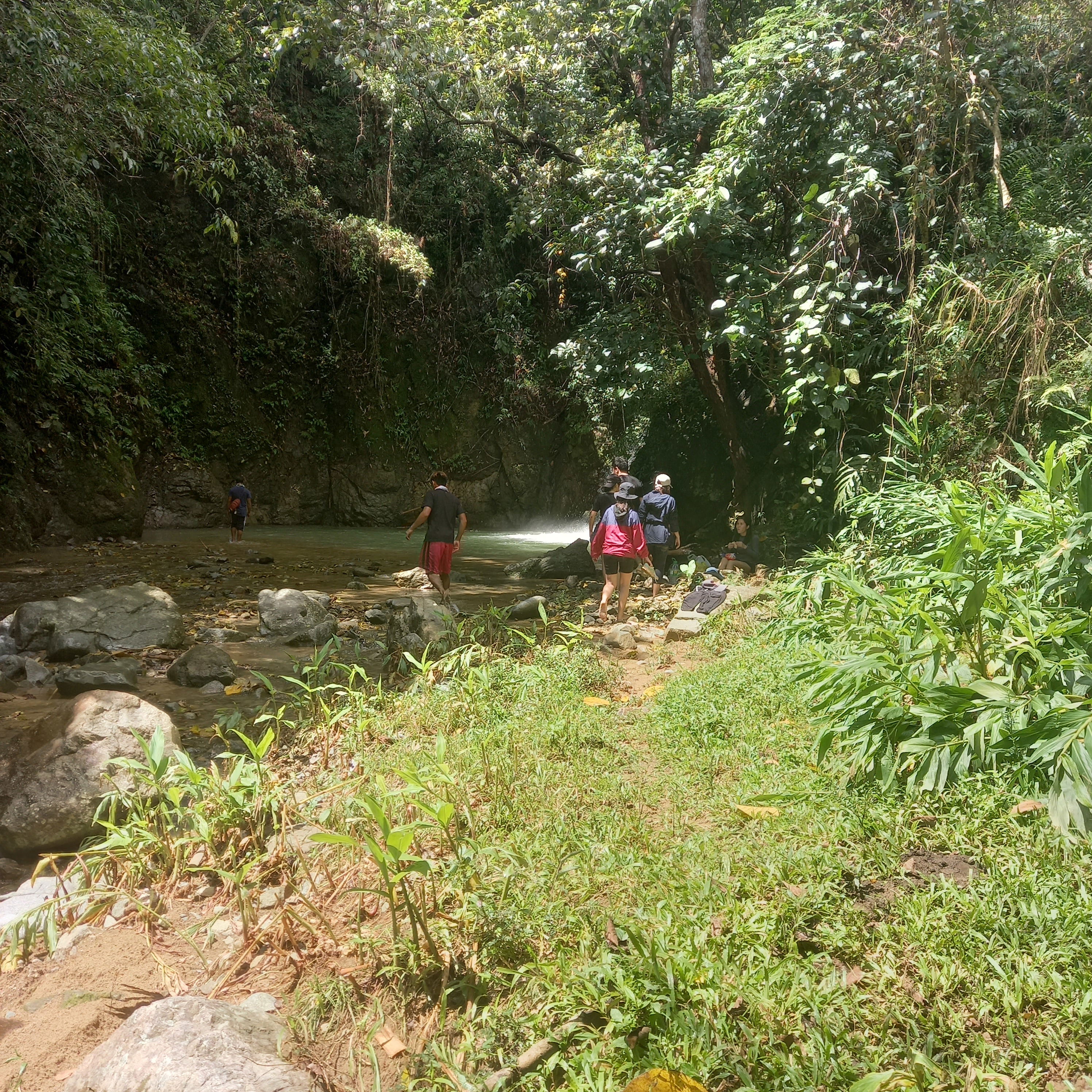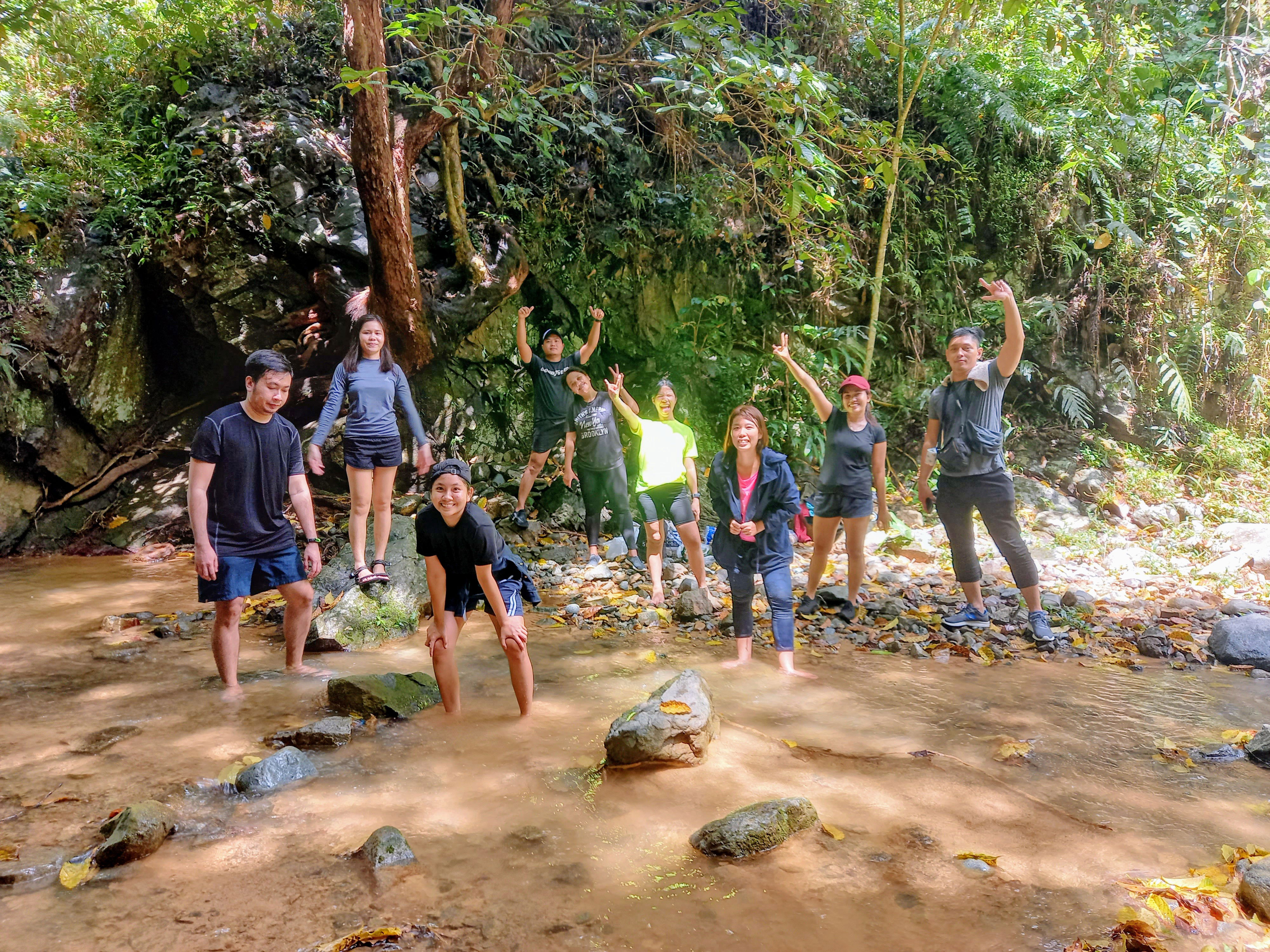 We stayed for a while, swam, took pictures, had our lunch and then headed back to Cebu.
Overall, it was a wonderful and amazing experience. It's a 10 for me! So, if you are thinking of having a nature trip not too far from the city, then Mt. Manunggal should be on your A-list! Below is the video that sums up our Mariano Falls experience. Watch and enjoy! :)